101 WKQX TNWSC 3 – AWOLNATION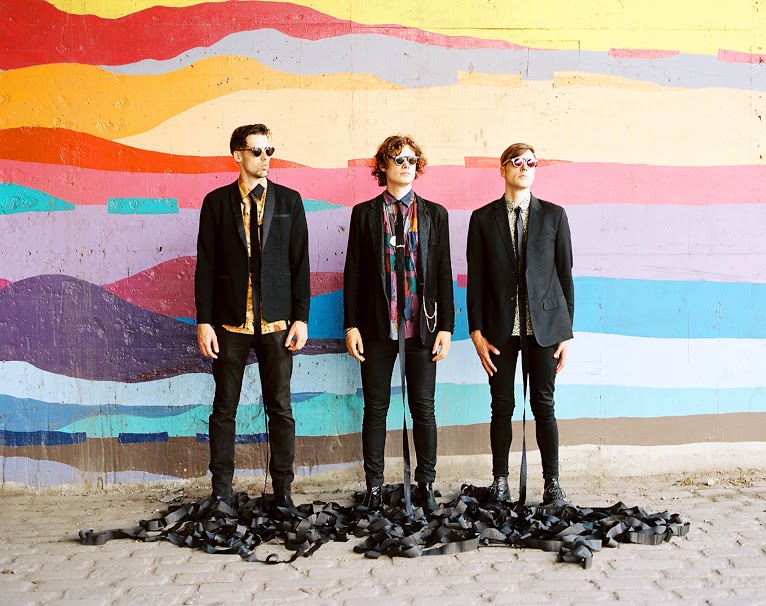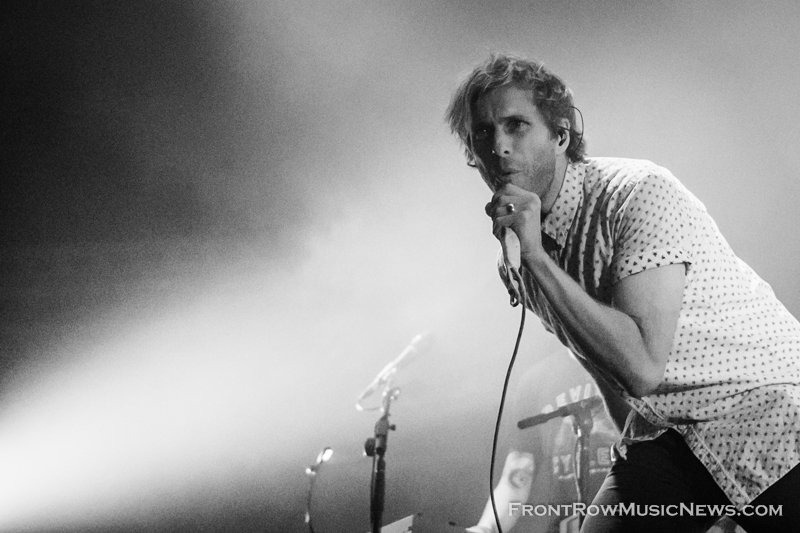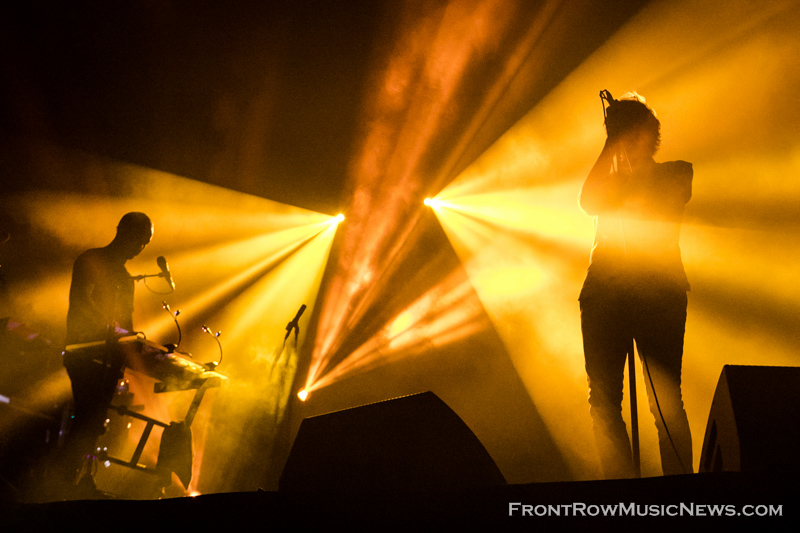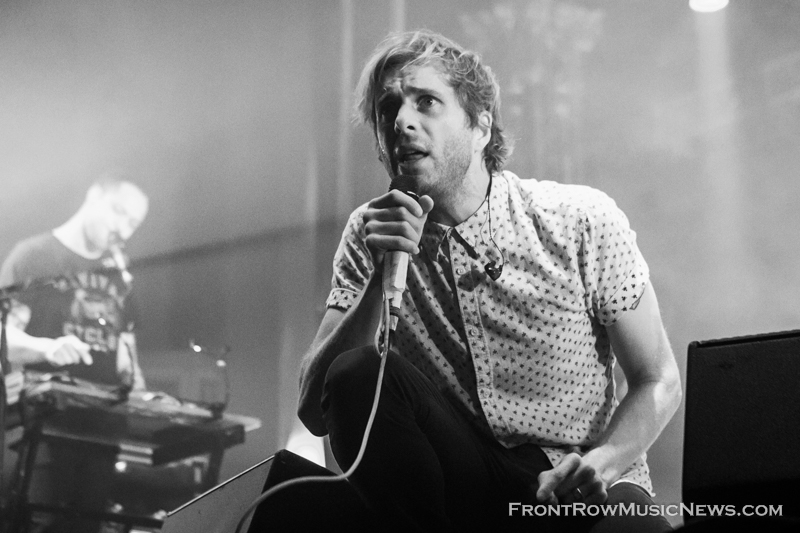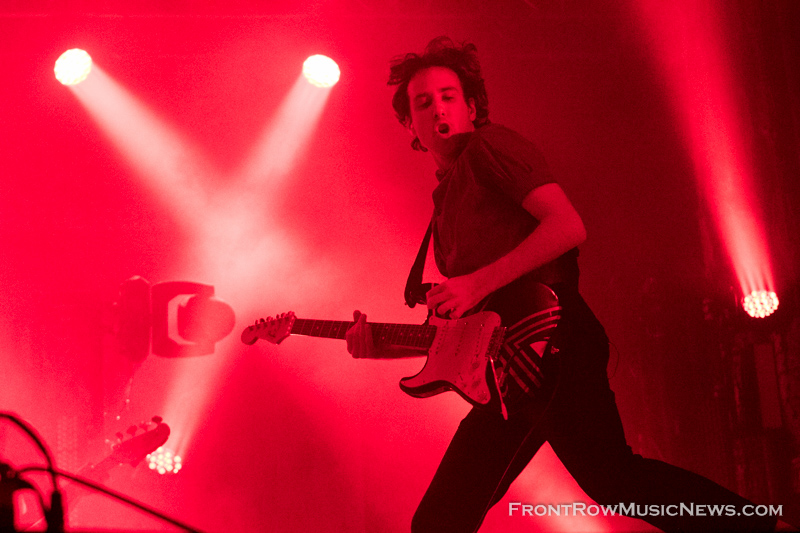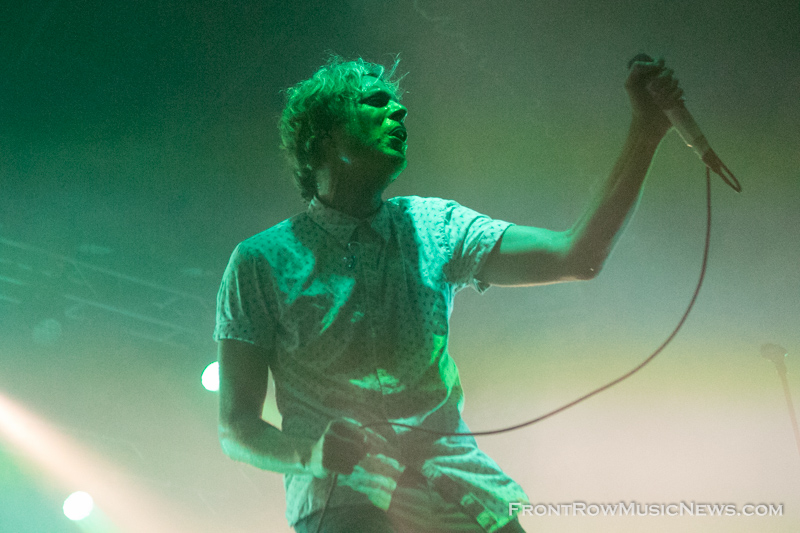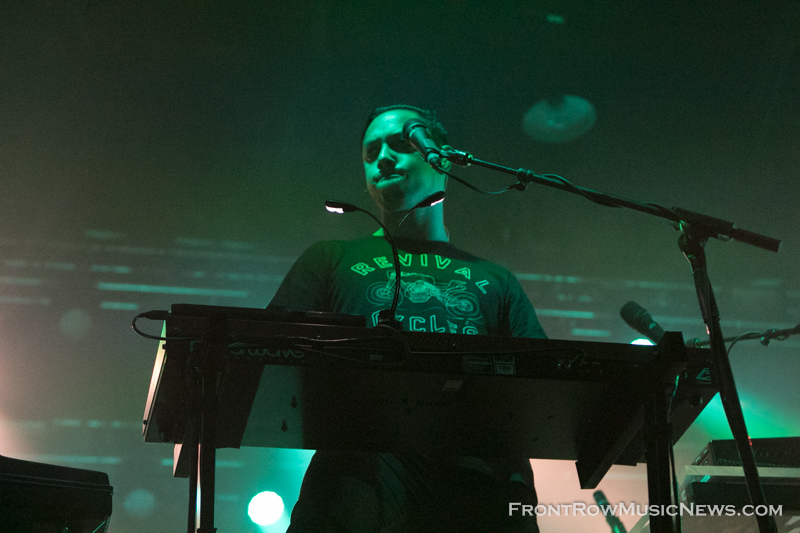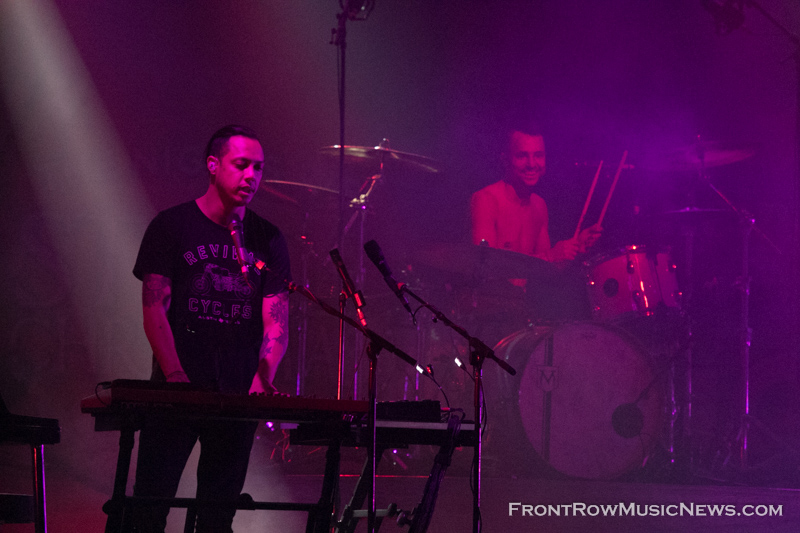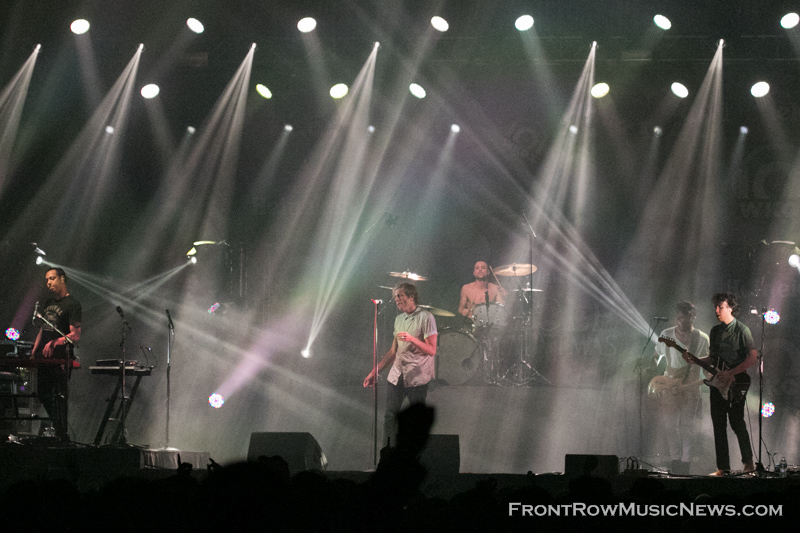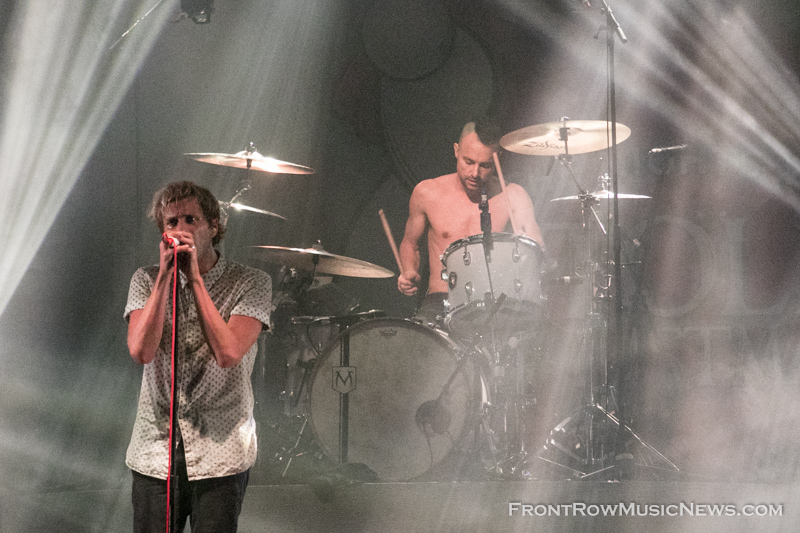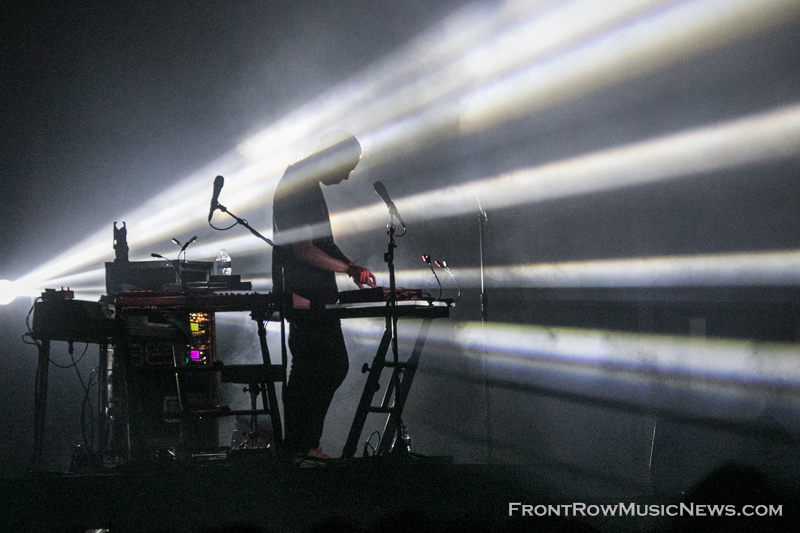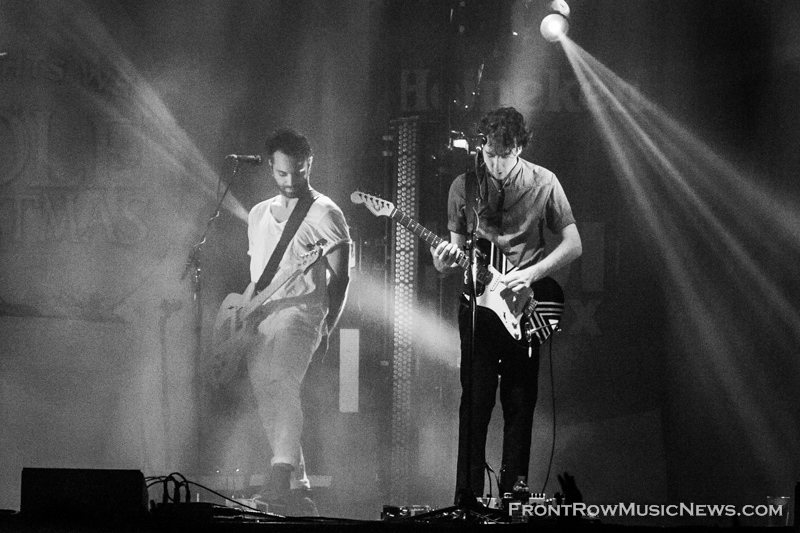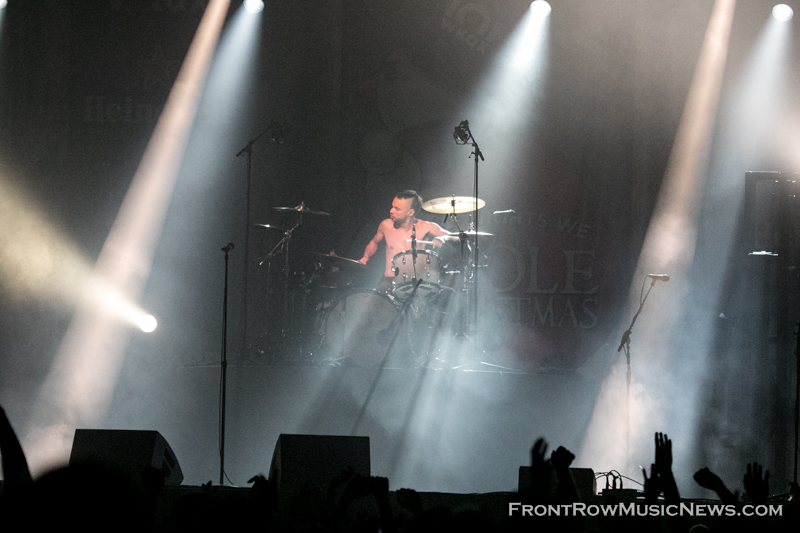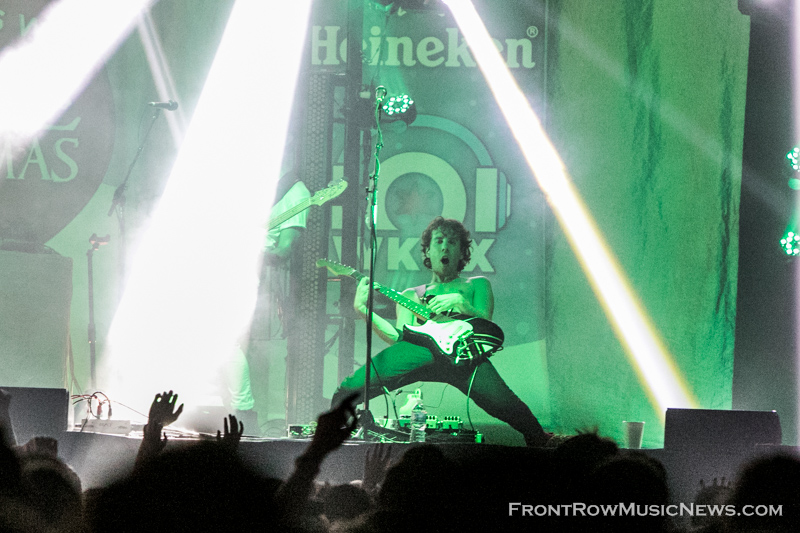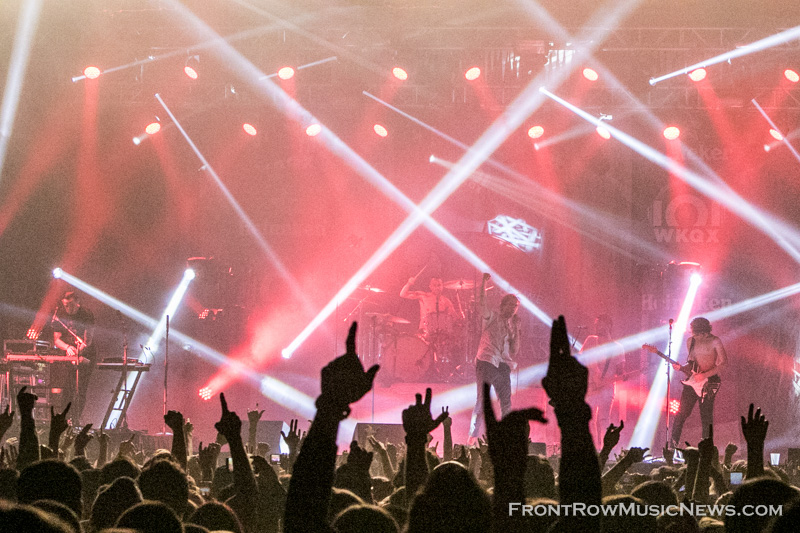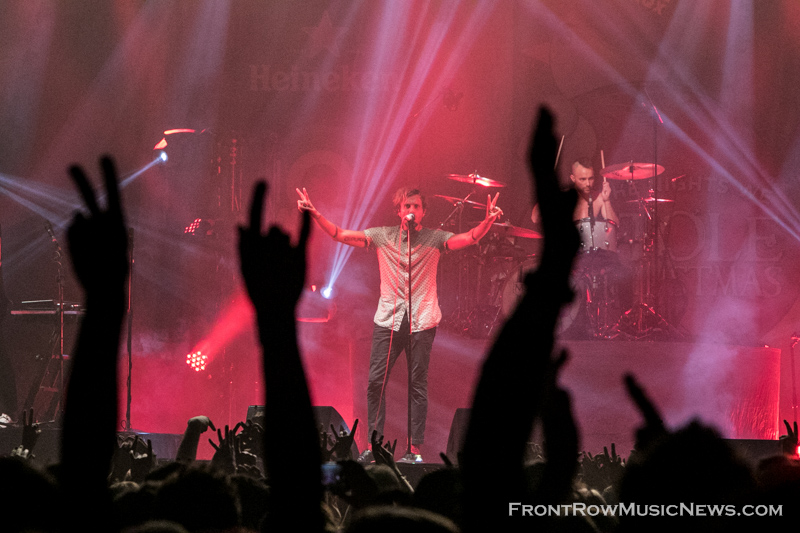 On December 5, 2015, AWOLNATION, performed at the Aragon Ballroom for night 3 of 101.1 WKQX's, "The Nights We Stole Christmas". Sharing the stage for night 3, were The Struts and Meg Myers.
The combination, alternative, electronic, indie, rock band, known as AWOLNATION, originated in Los Angeles, California in 2009. Currently, the band consists of: Aaron Bruno on vocals and guitar; Kenny Carkeet on keyboards, rhythm guitar and backing vocals; Isaac Carpenter on drums, percussion and backing vocals; Marc Walloch on bass guitar and backing vocals; and Zach Irons on lead guitar and backing vocals.
From the first note to very last, AWOLNATION was a non-stop fireball of energy and the audience kept up with the pace. With smoke flowing over the stage and golden beams of light shining out, Carkeet began the electronic rhythms on keyboards. One by one, each member of the band gradually spilled out on stage, until finally, Bruno jumped out and the crowd erupted as the band opened the night with the title song from their sophomore album, "Run".
The night's set-list contained a mix of songs from both of their studio albums: debut album, Megalithic Symphony, released in March 2011 and second album, Run, released in March 2015. Both albums were released by through Red Bull Records.
Highlights of the night included the three lead singles from Run, "Hollow Moon (Bad Wolf)", "Windows" and "I Am". Fans were also treated to the live debut of "Woman Woman." In addition, singles from Megalithic Symphony were featured: "Not Your Fault" and "Kill Your Heroes". The show ended the night with their most notable hit, "Sail" and fans singing along with Bruno to "WE ARE… THE AWOLNATION!"
Become a part of the amazing AWOLNATION and catch their show next time they hit your town. The latest information and show dates can be found on the AWOLNATION website. #iamawolnation
Set List
(via Setlist.fm)
1. Run
2. Hollow Moon (Bad Wolf)
3. Not Your Fault
4. Jailbreak
5. Soul Wars
6. Windows
7. KOOKSEVERYWHERE!!!!
8. Kill Your Heroes
9. Woman Woman (Live Debut)
10. All I Need
11. Like People, Like Plastic
12. Burn It Down
13. I Am (Lie Love Live Love Outro)
14. Dreamers
15. Sail
Tags: 101 WKQXAragon BallroomAWOLNATIONThe Nights We Stole ChristmasTNWSC
About John Kosiewicz
You may also like...