Chairlift charm and chase away the daily chafing at Double Door.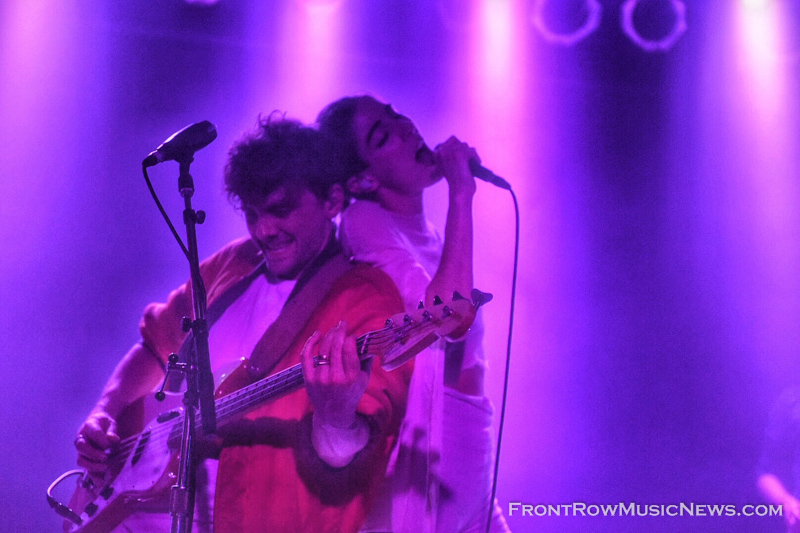 Chairlift-Photo-credit-Jen-Emmert
A Chairlift performance is very much identical to an out-of-body experience–a breezy way to escape reality and feel utterly at-ease and effervescent, all without barely moving a muscle. Listening to the band, which consists of Caroline Polacheck (vocals, keys) and Patrick Wimberley (drums, guitar, vocals), is like taking a mini vacation, but added with their physical being, playing and soothing stage presence, the road trip turns into a tropical, month-long cruise. Polachek's gracefulness is an art in and of itself, and watching her dance releases an unexpected euphoria that makes viewers believe in love and all the googly-eyed cheesiness that arises with it all over again. The fact that the band played in such an intimate space as Double Door (and sold out, no less!) was triple the treat and treasuring, and their continuous gratitude in having so many there iced the cake.
Complete with mostly new songs from their latest album, Moth, and some older favorites, Chairlift's set transported the audience to a world that is incomparable to, but must be experienced. Luckily, they will be back in Chicago for Lollapalooza, so don't miss that once-in-a-lifetime chance!
For more information, check out the Chairlift website.
Tags: Caroline PolachekChairliftDouble Doorlive in Chicagolive musicMothPatrick Wimberly
You may also like...