Dashboard Confessional – Taste of Chaos in Chicago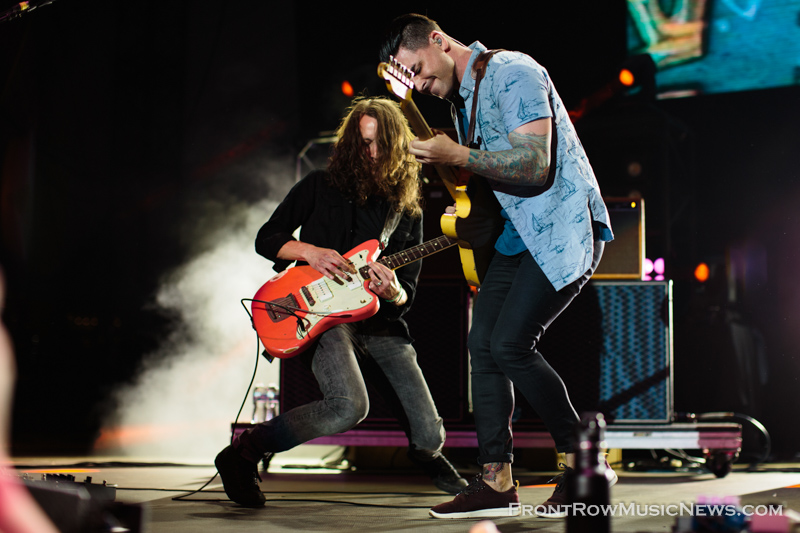 Dashboard-Confessional-Photo-credit-Azuree-Wiitala
The line up for Taste of Chaos 2016 definitely made me have a double look, Saosin, Early November, Taking Back Sunday and Dashboard Confessional!? This line up is straight out of 2002 and I don't think I'm the only one who really appreciated that.
Many a teen growing up in the 2000's looked to the songs from Dashboard front man, Chris Carrabba's musical undertakings for solace when going through a break up and celebrating falling in love with his songs.  Dashboard has a cult following that is heart warming. There's nothing like being at a Dashboard show and hearing and watching everyone sing along, that was no different at this show. Fans of all ages sang along to their favorite emo/indy band, many of them donning their favorite D/C shirts and hats from the bands entire lifespan.
Dashboard opened their set with fan favorite "Vindicted", in my opinion a favorite only second to "Screaming Infidelities". They went on to play a whooping 19 song set! Dashboard is one of those special bands that really plays for it's fans. I love watching them, Carrabba often has a smile on his face the entire set. The feeling is mutual Chris, we're all as excited to hear your songs as you are to play them!
Taste of Chaos is still on tour! Be sure to check them out, you can find the dates here.
About azuree wiitala
You may also like...