David Cook at The Abbey in Chicago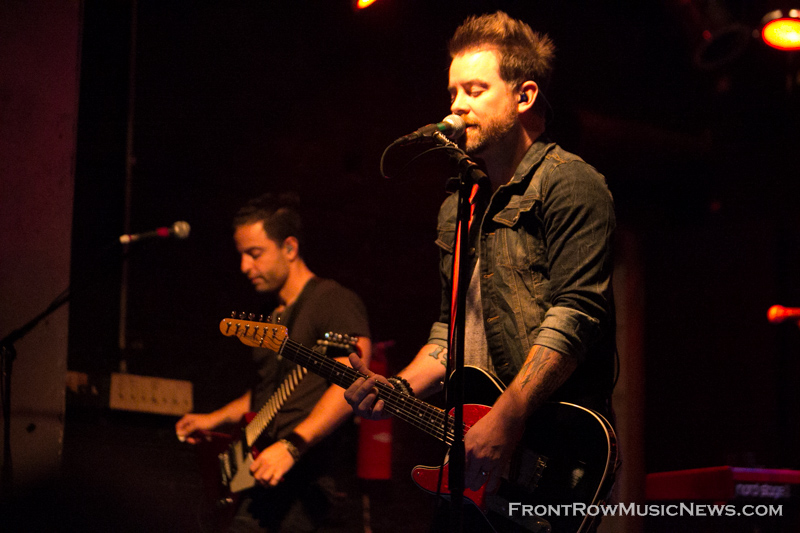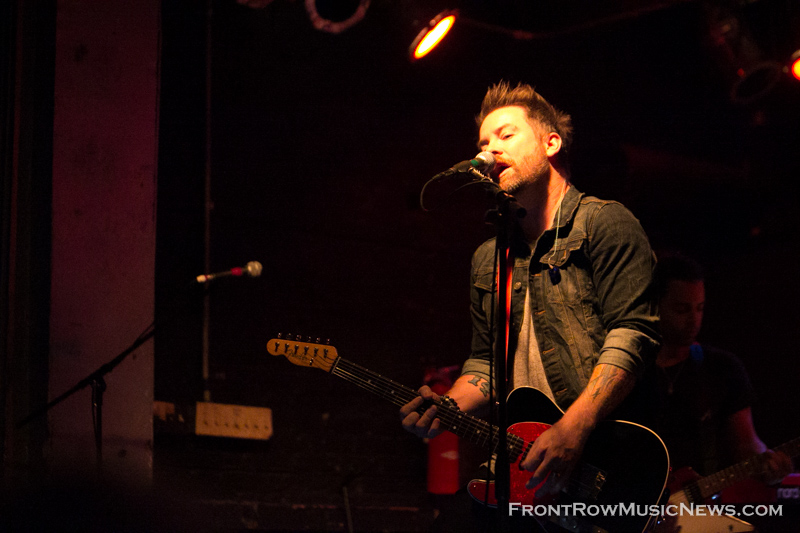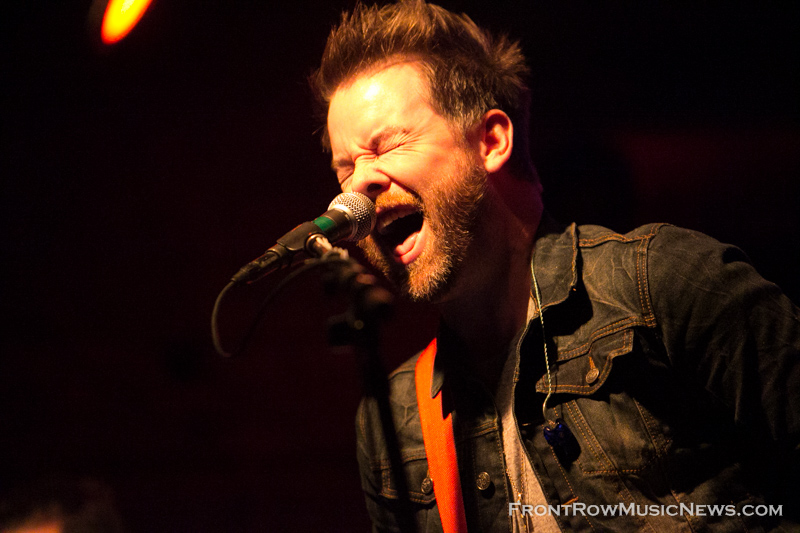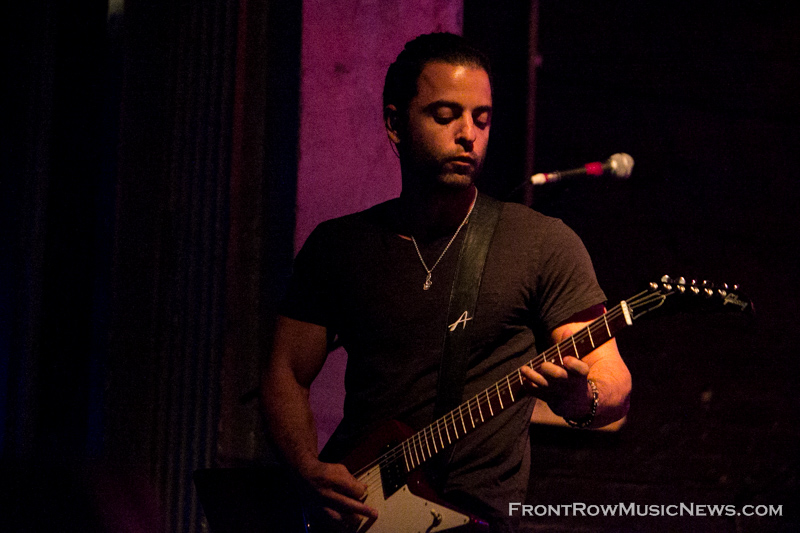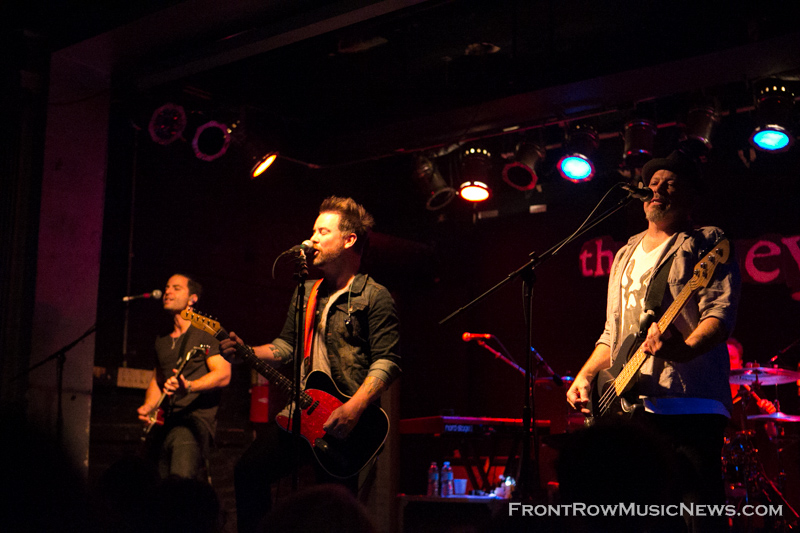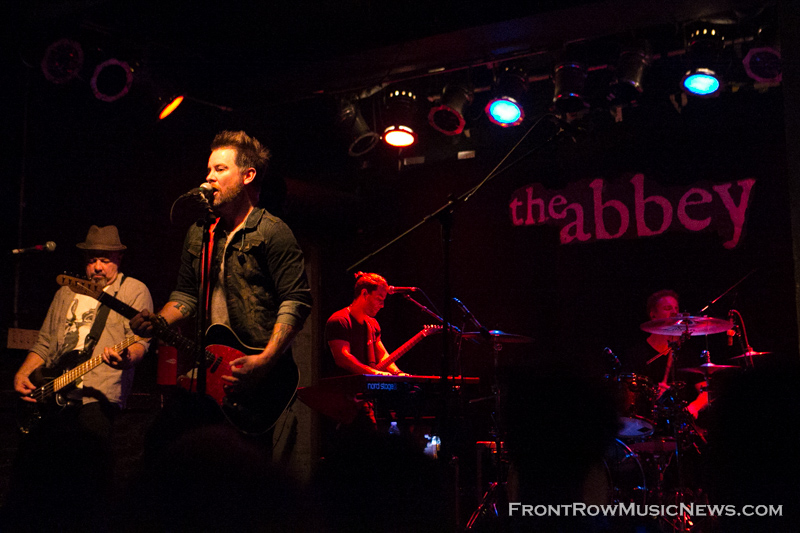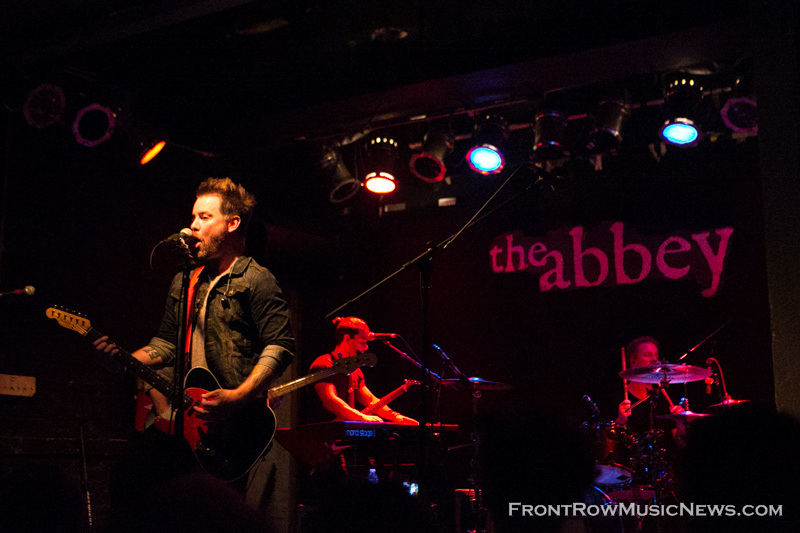 Chicago had "a moment", no, actually, "an evening" with David Cook. Being at The Abbey with David Cook was like hanging out with your amazingly talented friend and cheering on his hometown team.  That's exactly what happened along side a fabulous performance.  There's question why David Cook was the winner of American Idol, Season 7.
Avid Kansas City Royals fan, Cook stated shortly after the start of his performance, "Full disclosure, I've got the Royal's game on my phone back here, so… the bastards (referring to the Toronto Blue Jays) just tied it up. But that's okay, maybe there's extra innings… extra baseball, extra music." He went on to say that he was willing to play all night until the game was over, because he wanted to celebrate the ALCS Championship with his fans. Cook even made note that he had many songs to play, but the band may not know how to play them, which brought on both cheers, as well as laughs, from the audience.
The current tour is in support of David Cook's just released album, Digital Vein and started the night our for the first track on the album, "Heartbeak". However, Cook through in a sprinkling of songs from all of his solo albums: Analog Heart (2006), David Cook (2008), This Loud Morning (2011) and Digital Vein (2015). "I said we're playing songs that we don't normally play. It's one of those nights Chicago. It's one of those nights." He followed that statement with "We're takin a ride back in the way way back machine to 2006" and played, "Straight Ahead" off of his album, "Analog", from pre-American Idol days. Also, to the setlist, Cook added a cover of Michael Jackson's, "Billy Jean", which he performed on the seventh season of American Idol. "I'm gonna add a song to the setlist, just because I love you so much. We got a show tomorrow night in Indianapolis, at this point… probably. So to Indianapolis, sorry."
There was plenty of additional banter from Cook, as well as interaction with the audience. Some other highlights included:
Cook, "We had a day off yesterday in Chicago… Arms and Adam and I and our merch guy James, we ate at Pequads." Many fans recognized it as a Chicago favorite and cheered in support
Early in the night, someone from the audience yelled out, "Always be my baby." Cook quickly responded sarcastically, "It's not on the setlist bro… I'll play something kinda like that song." However, several songs later a tray of shots were bribing Cook and he did perform the song to accommodate his persistent fan. He followed the song up with, "What now? What do we do now? I think we're gonna make it weird now. No more requests. This isn't request hour."
A fan yelled out questioningly, "KC?", as to ask what was the current info on the game (maybe hoping the rain delay was still occurring or the score tied to extend the show). Cook jokingly replied, "Kansas City… We're in Chicago. How much have you had to drink?"
A young girl named, Olivia, dancing the whole night through. Obviously, a big fan of David Cook, was brought on stage and shared photos on her phone from all the times she met him.
Cook, "I love this town. I do!" Cook went on to share his story about the first time he came to Chicago which was for a print expo. On a day off, he went to a taping of the Jerry Springer Show. The fans immediately started to cheer "Jerry! Jerry!" Cook went on to say that there was no real end to the story, he just thought it was funny that his first time in Chicago, he saw Jerry Springer. Once again, fans cheered "Jerry! Jerry!" Cook said, "Keep it going for this next song, 'Back to Me'"
It turned out David Cook's prediction at the start of the show was right. Cook celebrated the ALCS Game 6 Championship in Chicago with a Royals victory over the Blue Jays 4 to 3. "My home town team's gonna whip the shit out of the Mets, because I wanted Cubs / Royals." Ending the night with his current single, "Criminal", Cook asked, "Can I get a little 'Beat the Mets' cheer going on right now?" And Chicago obliged him.
I'm sure that wherever David Cook was on Sunday, November 1, he was celebrating his hometown's victory over the Mets in Game 5 of the World Series and thankful he wasn't performing in the 12 inning game.
Currently on tour, check out show dates in your area on the David Cook website.
About John Kosiewicz
You may also like...