Julian Casablancas+The Voidz at The Vic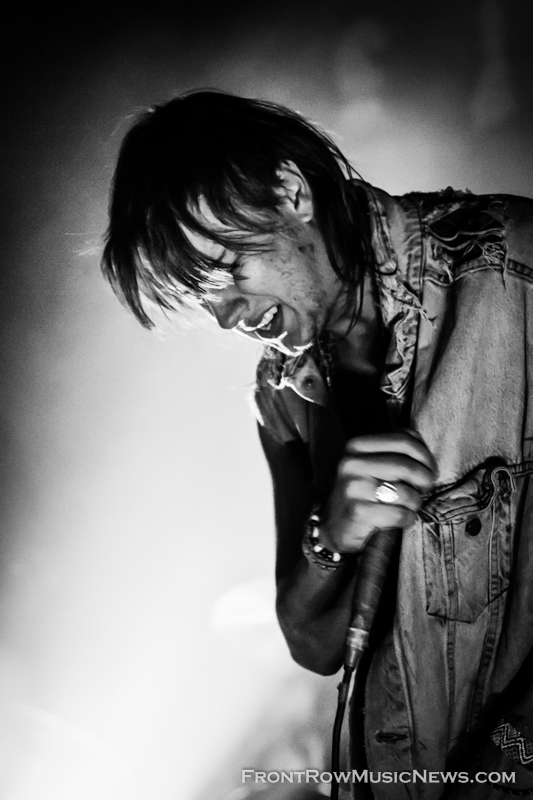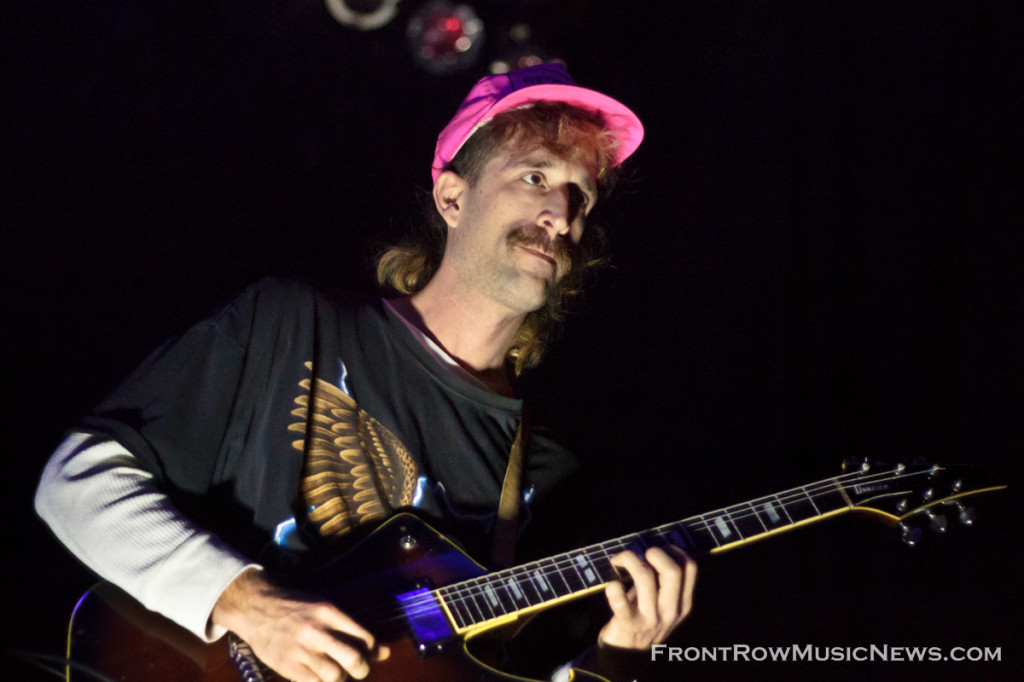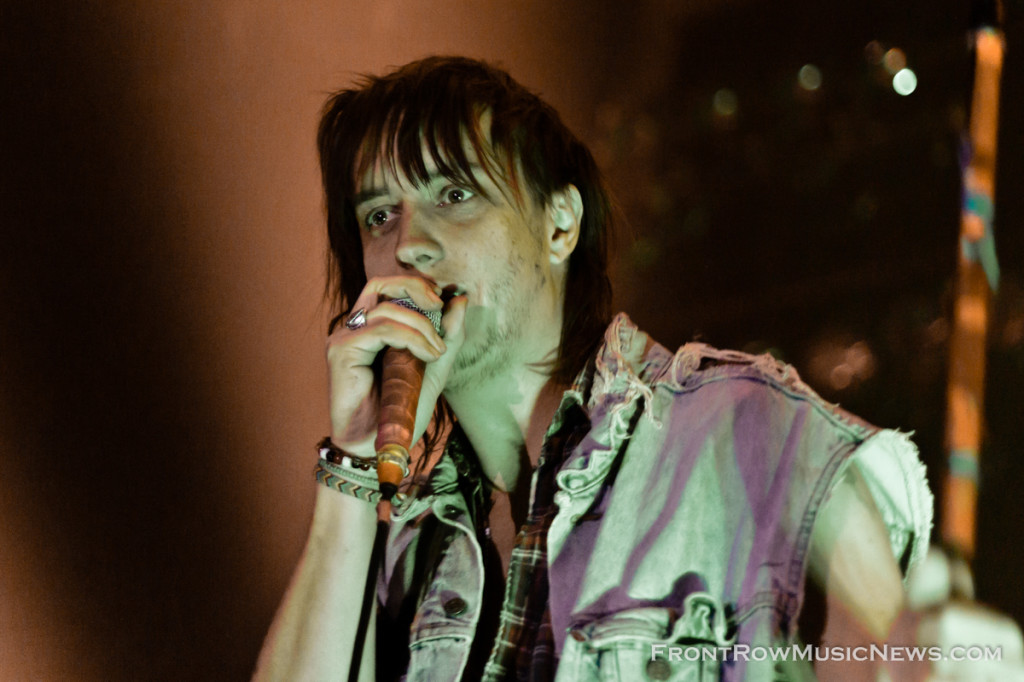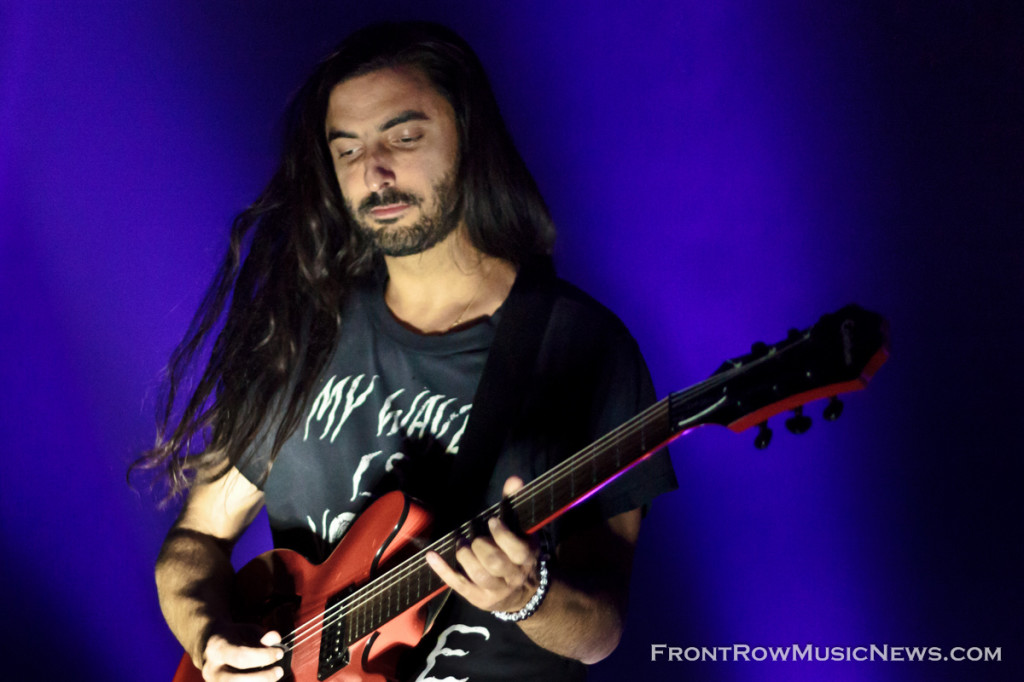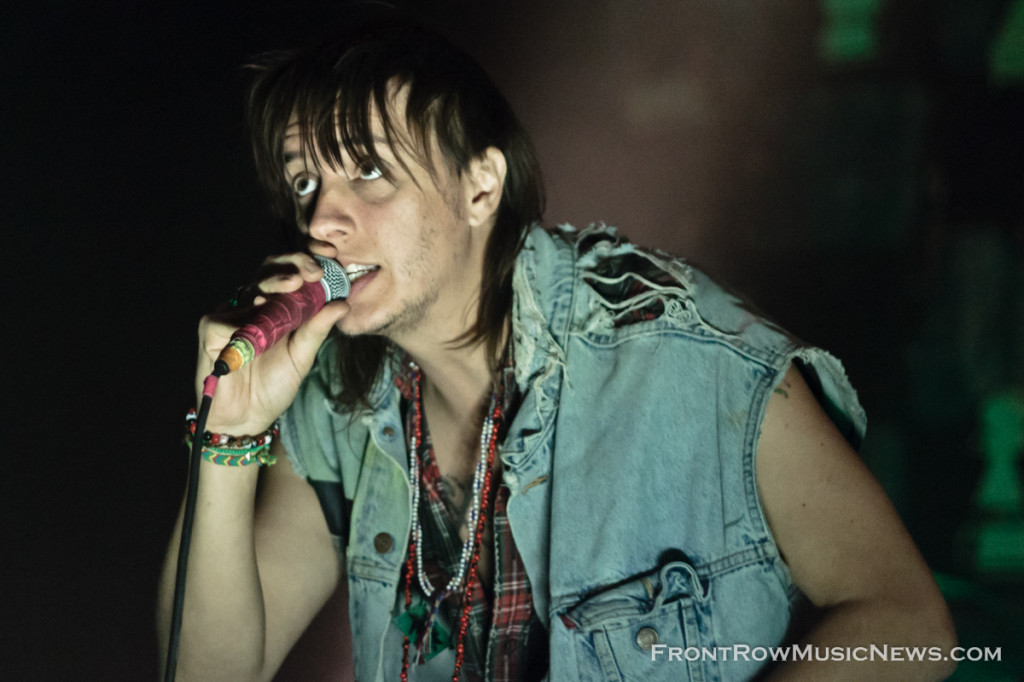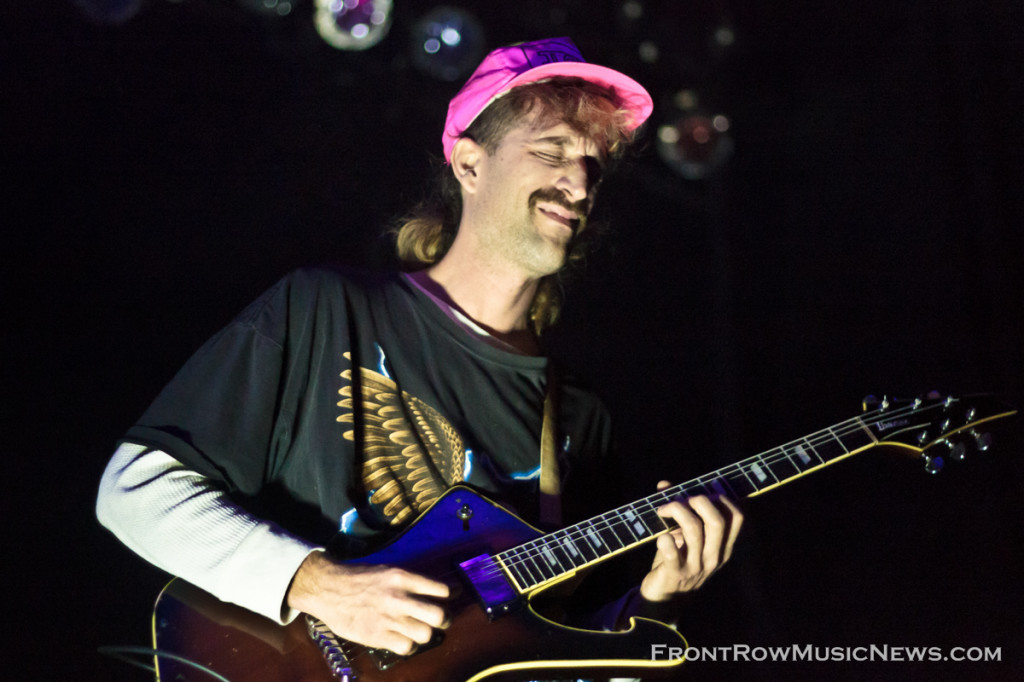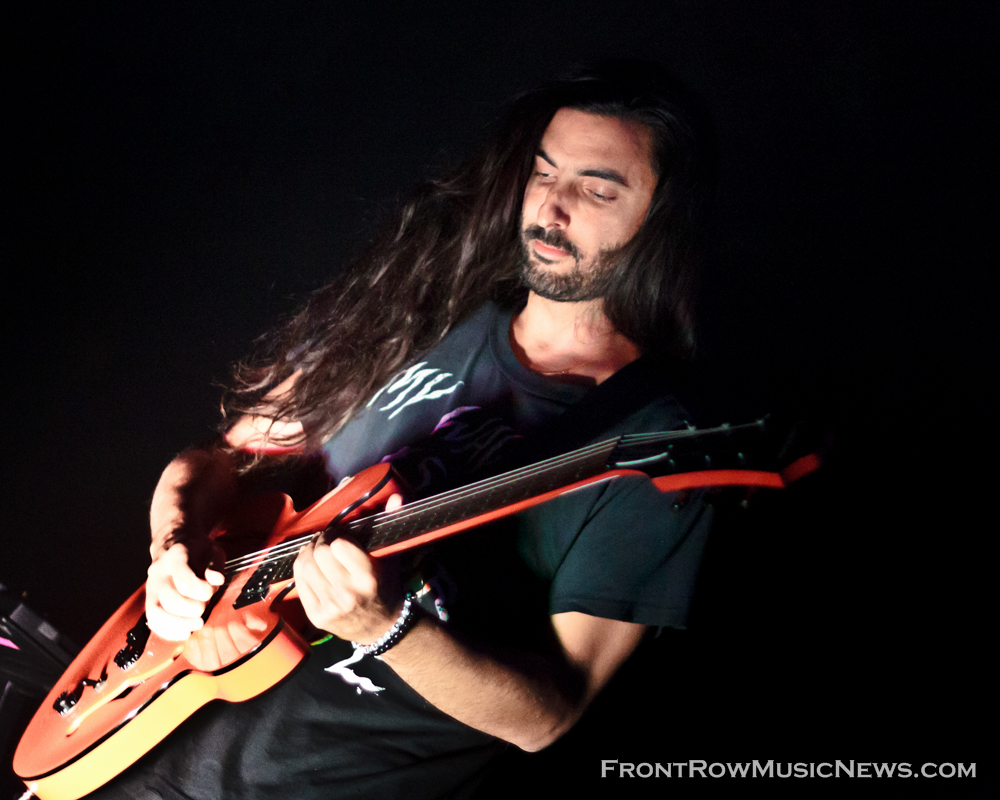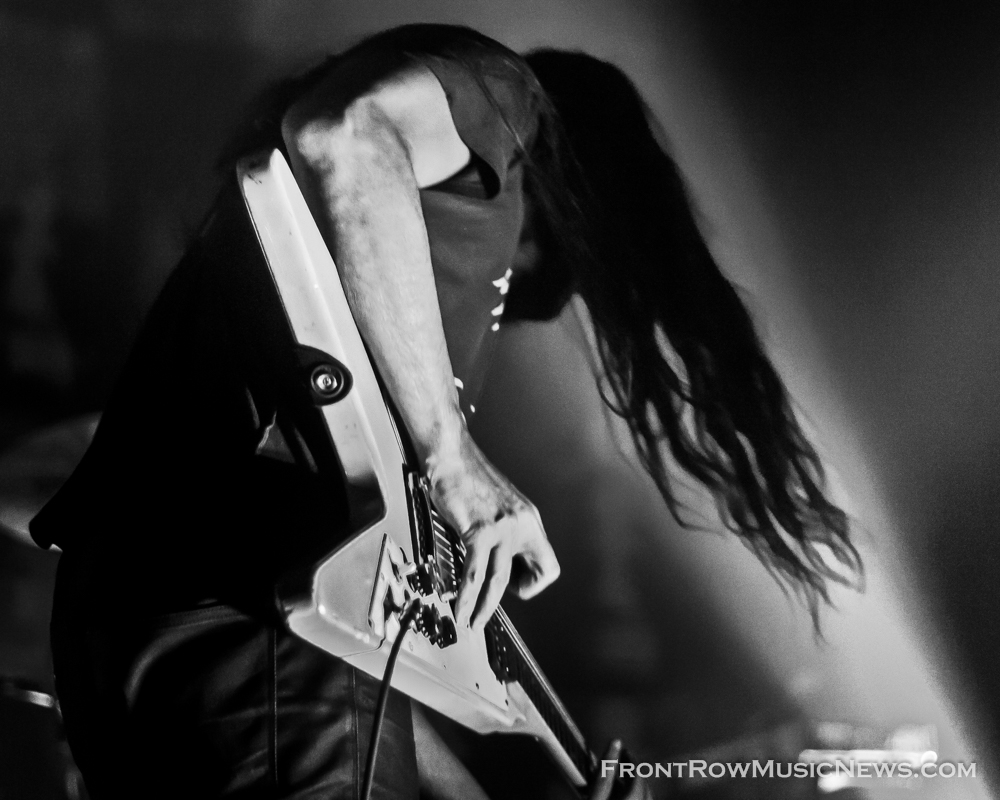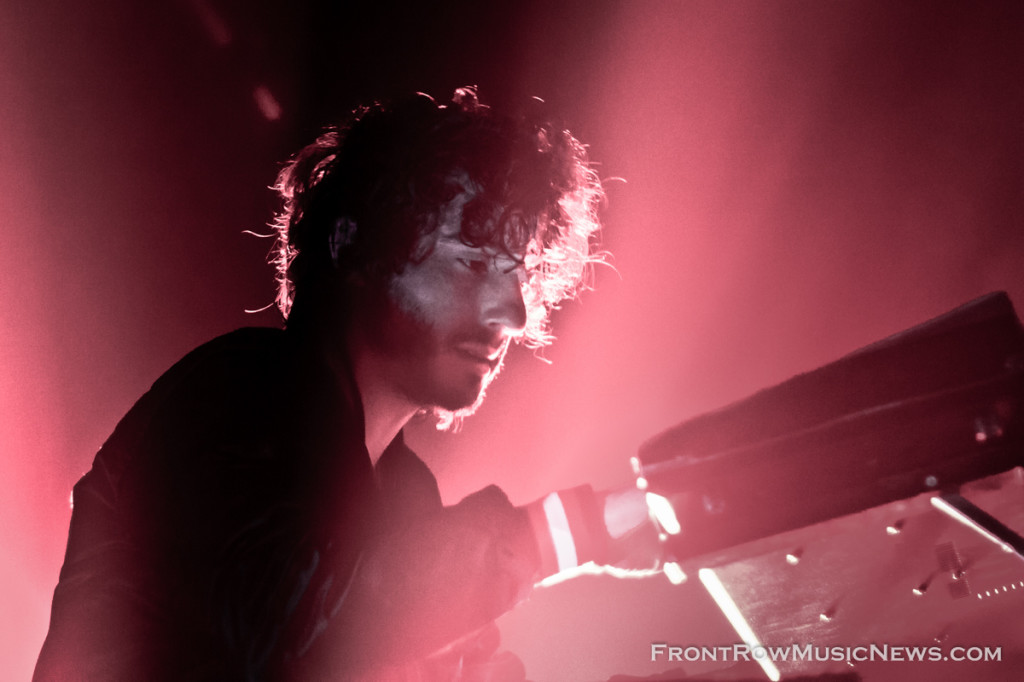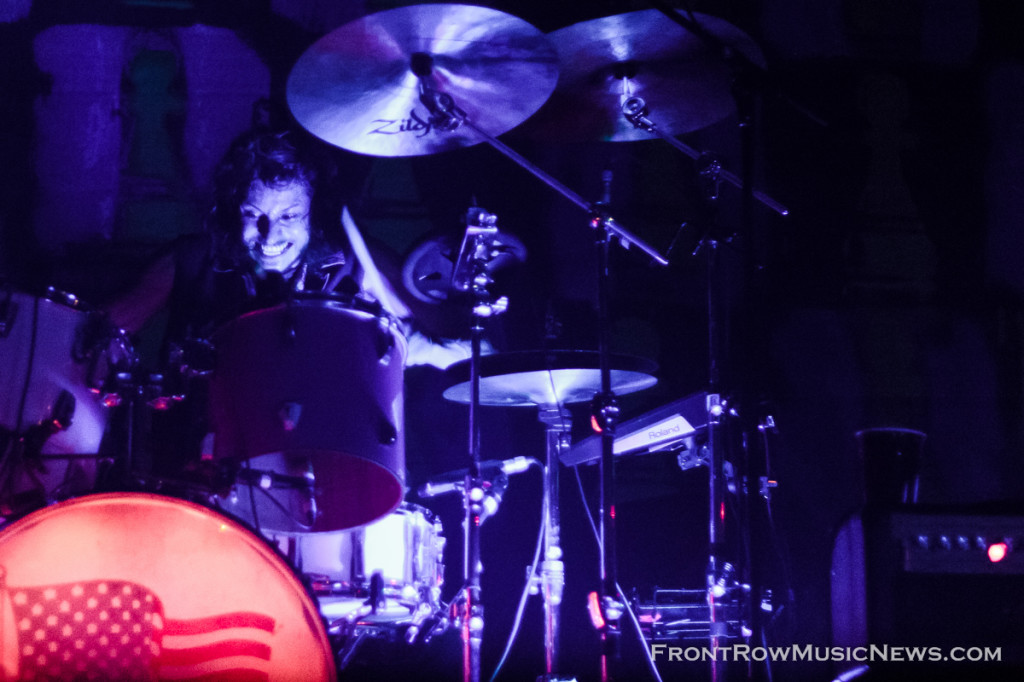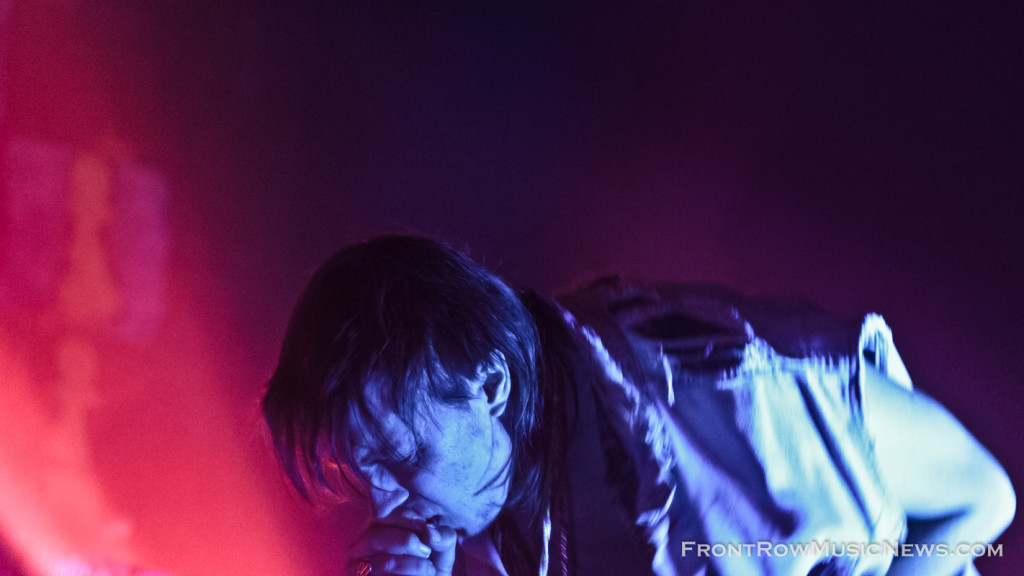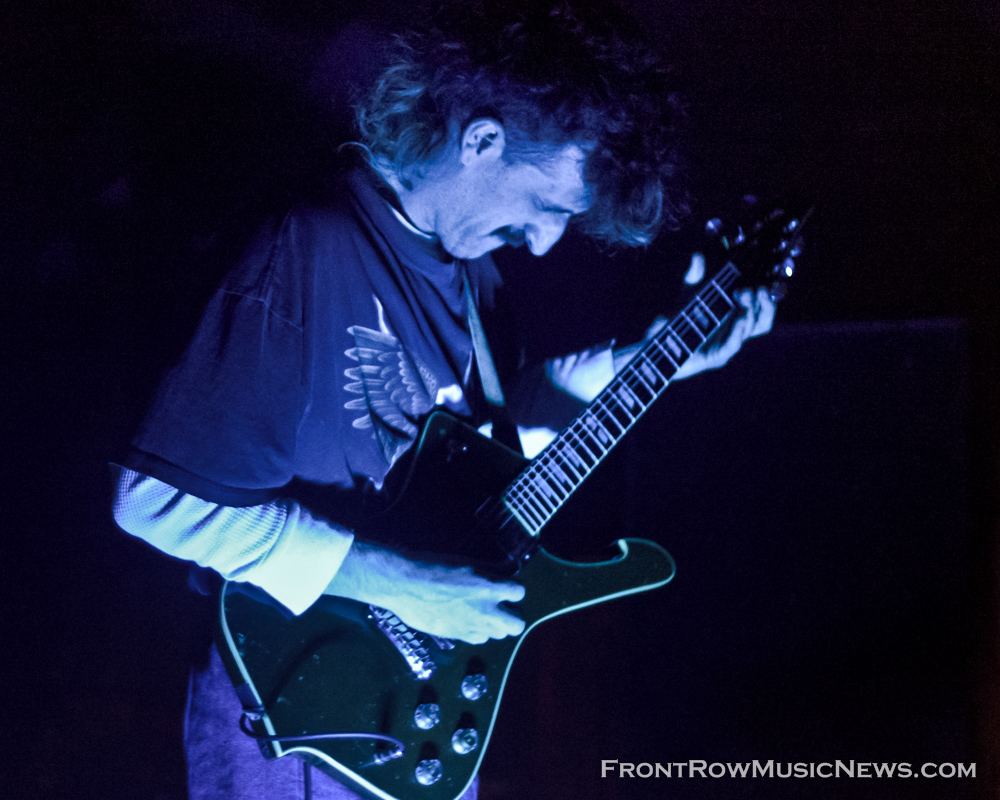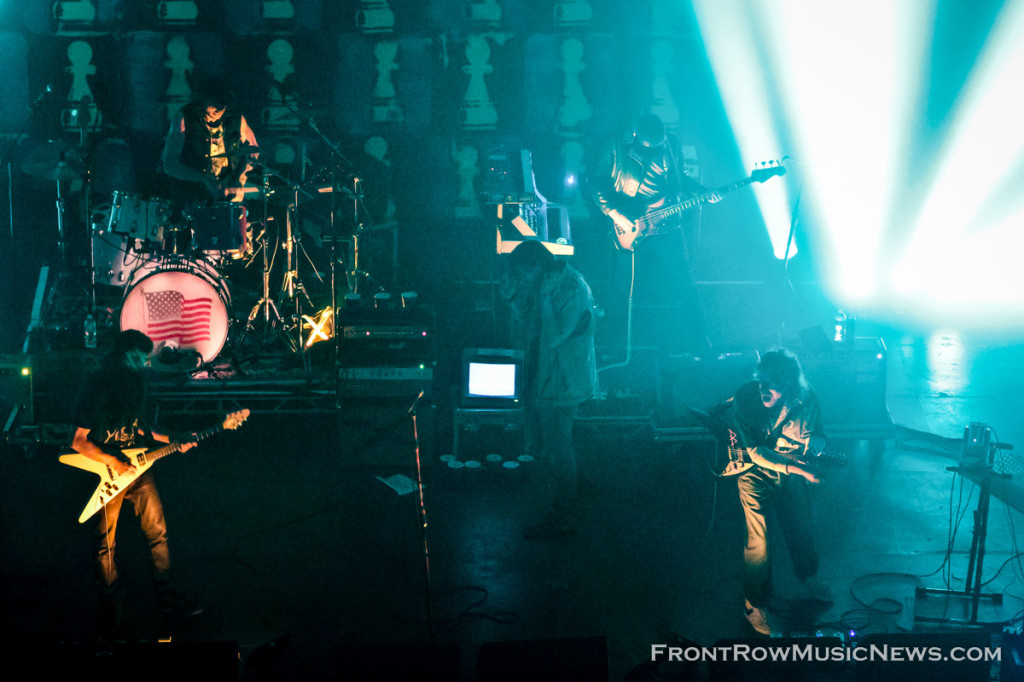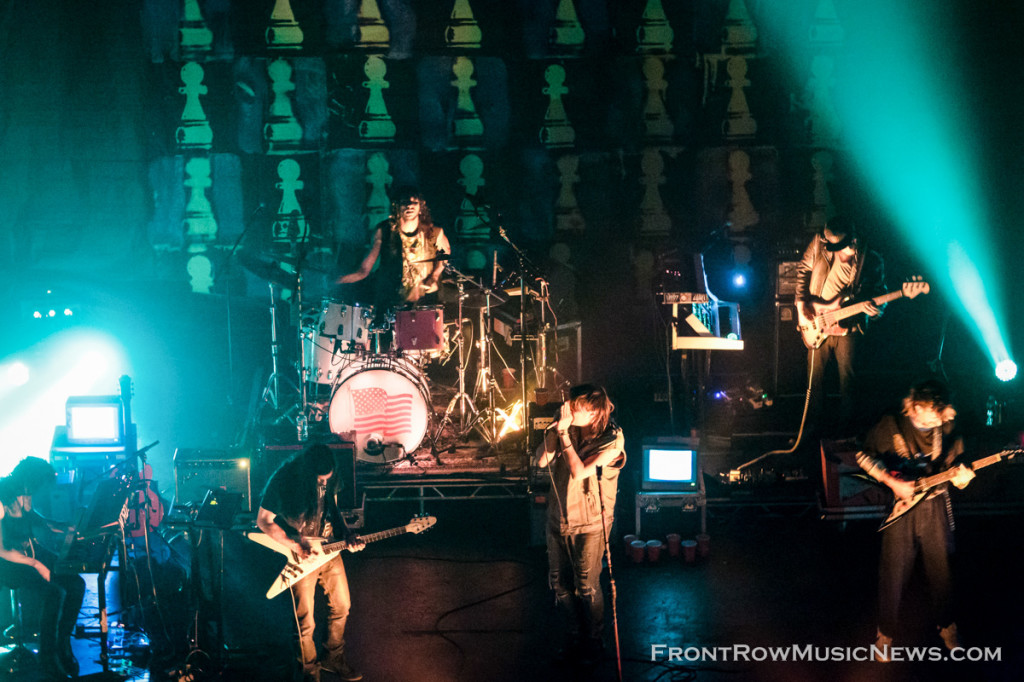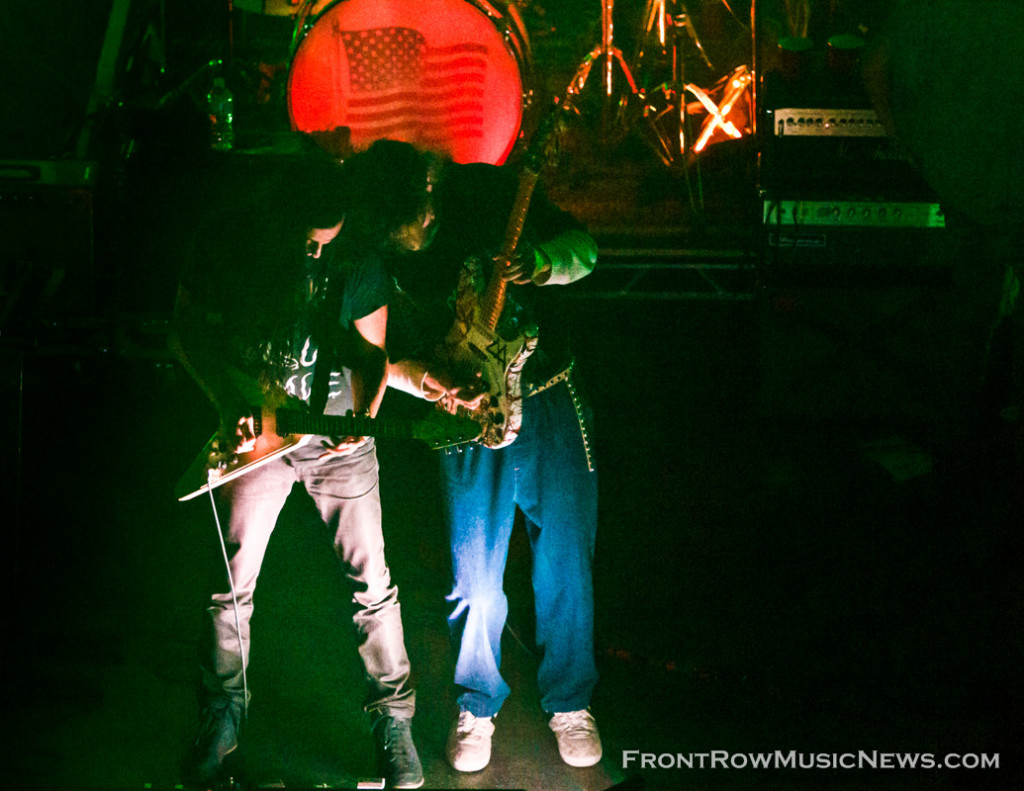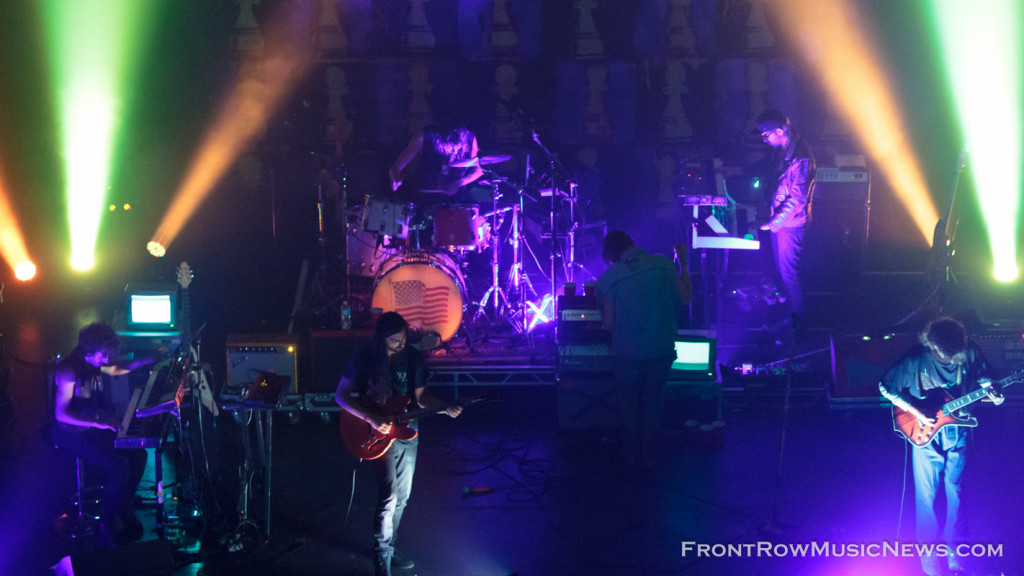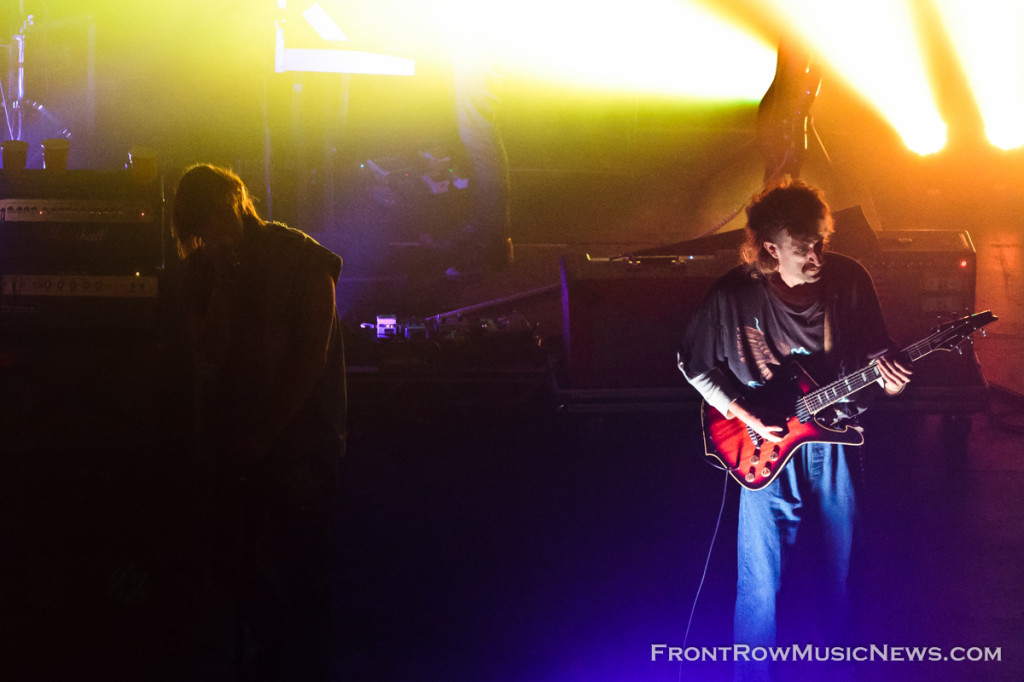 Last year, when news broke that Julian Casablancas would be releasing music with his new band Julian Casablancas+The Voidz, music lovers, Casablancas fans, and the Internet went a little crazy! However, this year the release of their debut album Tyranny – on Casablancas' very own Cult Records – was met with mixed reviews from critics. Despite ambivalent emotions, the guys have managed to build a bit of a cult following. (No pun intended!) Chicago fans were full of excitement when the band rolled into town. Outside The Vic, people waited anxiously in line for hours, in below freezing temperatures to get up close to the man who is often so very distant.
Casablancas sang in blackness most of the night, while his band, comprised of Jeramy "Beardo" Gritter (guitar), Amir Yaghmai (guitar), Jacob "Jake" Bercovici (bass guitar, synthesizers), Alex Carapetis (drums, percussion), Jeff Kite (keys) and Shawn Everett (production), were blanketed in colorful lights, as if Casablancas was saying, "It's not about me. It's about the band!"
The band shredded through most of Tyranny, starting with "Xerox." They played the beautiful "Human Sadness" and the weirdly electric "Business Dog." Some other songs trickled in through the night, including "Ize of the World," off The Strokes' First Impressions of Earth and one from JC's solo effort: "River of Brakelights."
A couple of stoked fans played air guitar and drums along with The Voidz from high above in the balcony. Fans rocked out from above and below, in the packed room, to JC +Voidz' punkish experimental art rock, while old Apple monitors flashed strange images and TV bars on stage. The guys have been taking it back to the days of analog, using VHS recorders and 80s & 90s imagery. Even their clothes speak to decades past.
Casablancas cracked jokes and happily mumbled sometimes-inaudible banter through a fuzzy voice from a distorted mic. It was clear he was thrilled to be on stage making music he feels happy with, with a band he feels close to artistically. At one point, Casablancas quipped, "It's cold in your town, the biggest small town in the world." That town of course being Chicago, as well as keyboardist's Jeff Kite's hometown; Casablancas smiled, turned to Kite, and said, "This man is the nicest man I've ever met!" Well, that's how we do here in the Midwest, JC!
Towards the end of the night, JC told the audience, "We're gonna take it down a couple of notches, like three and a half. No I lied! More like four." Total BS, of course. The guys powered through "River of Breaklights." Afterward, Casablancas laughed like a giddy schoolboy and said, "Okay, I lied. But now for real, we're gonna take it down a notch in our last song." JC and The Voidz played "Nintendo Blood" while bright lights hit the mirror ball, coating the black walls with pink, blue, and purple dancing polka dots. After much applause and chants of "one more song," the guys came back out for an encore, breaking into The Strokes' "I'll Try Anything Once" and finishing up with "Dare I Care."
You can catch Julian Casablancas+The Voidz on tour now:
NEW YORK, NY – NOV 25 – HAMMERSTEIN BALLROOM
BOSTON, MA – NOV 26 – HOUSE OF BLUES
LONDON, UK – DEC 7 – CORONET
PARIS, FR – DEC 8 – CASINO DE PARIS
ANTWERP, BE – DEC 10 – TRIX
AMSTERDAM, NL – DEC 12 – MELKWEG MAX
BERLIN, DE – DEC 13 – POSTBAHNHOF
HAMBURG, DE – DEC 14 – MOJO
COPENHAGEN, DK – DEC 16 – VEGA MAIN HALL
LORNE, VICTORIA – DEC 30 – FALLS FESTIVAL
MARION BAY, TASMANIA – DEC 31 – FALLS FESTIVAL
BYRON BAY, NSW – JAN 2 – FALLS FESTIVAL
BUSSELTON, WESTERN AUSTRALIA – JAN 4 – SOUTHBOUND FESTIVAL MELBOURNE, AUSTRALIA – JAN 6 – FORUM MELBOURNE
SYDNEY, AUSTRALIA – JAN 7 – ENMORE THEATRE
SINGAPORE – JAN 10 – THE COLISEUM
HONG KONG – JAN 12 – ASIA WORLD-EXPO 10
NAGOYA, JAPAN – JAN 14 – NAGOYA CLUB QUATRO
OSAKA, JAPAN – JAN 16 – HATCH
TOKYO, JAPAN – JAN 17 – GARDEN HALL
Tags: ChicagoCult RecordsJulian CasablancasJulian Casablancas+The VoidzThe VicTyranny
About Sarah Hess
You may also like...