K.Flay at Concord Music Hall in Chicago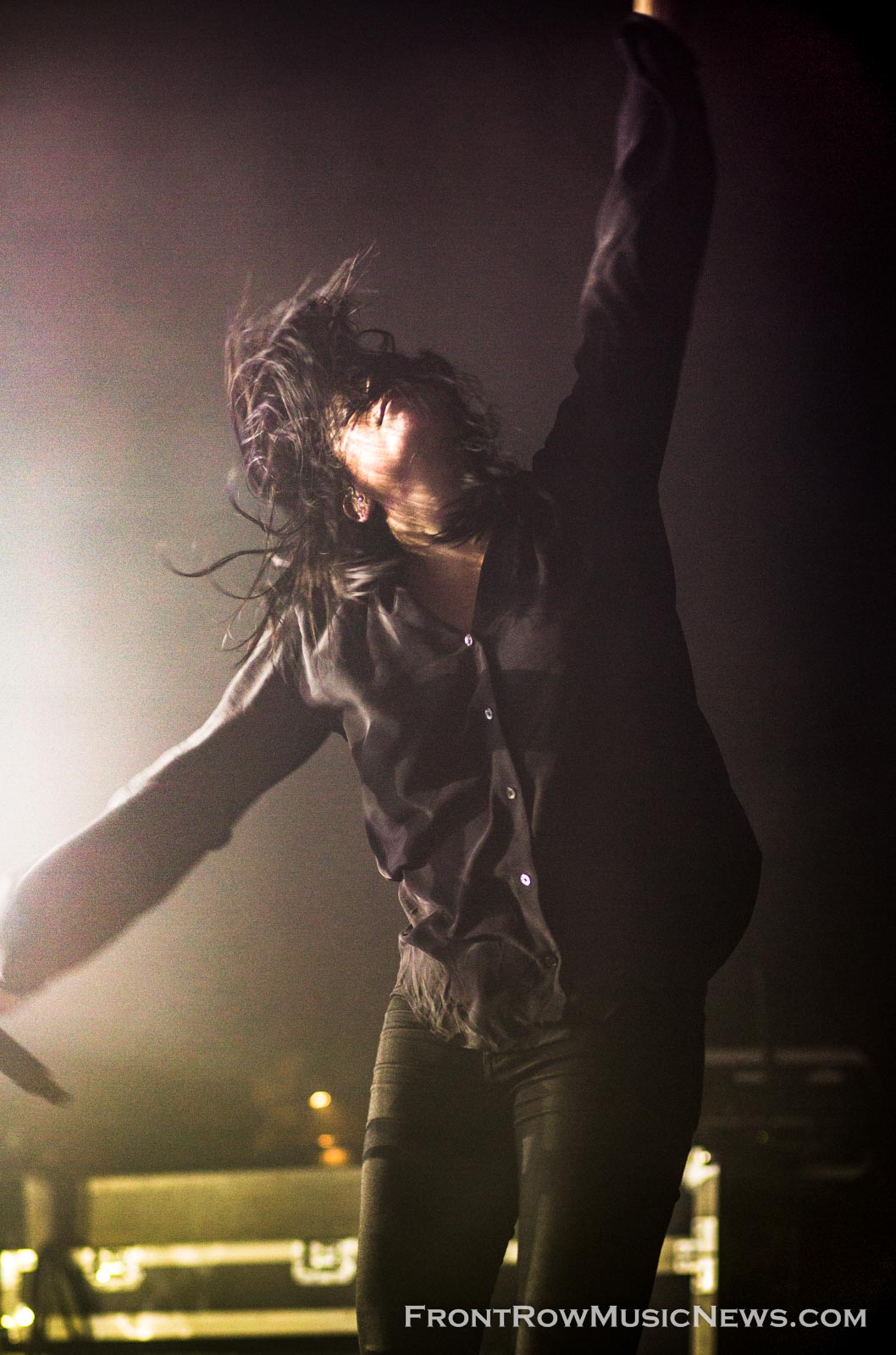 On Friday, February 2, 2018, the Concord Music Hall welcomed local Chicago area artist, K. Flay, to the stage for a date on her national tour: Everywhere Is Somewhere Tour. The tour is supporting her most recent release, Every Where Is Some Where, which was release on April 7, 2017 via Interscope Night Street label.
For well over a decade, the 32 year old musician has been performing her genre bending songs. K sites artists such as Missy Elliot, Metric, M.I.A., and Tame Impala as influences to her sound. Four E.P.s and two albums later, her work has been featured on the soundtrack for xXx: Return of Xander Cage, Netflix's original series BoJack Horseman (season 4, episode 6), in a 2017 NFL promo commercial drive, and most recently her song "Blood in the Cut" opened an episode of the show, Taken and was nominated for a Grammy in the Best Rock Song category!
K. Flay's set was energetic, and her aggressive Garbage-esque (referring to the band) vocals give an edge to her signature hip hop/ indie rock sound. Her Concord show sold out, and there's no surprise there. K has great presence and talent that kept the packed room of fans rapt. K. Flay performed "High Enough", "Can't Sleep", "Black Wave"," Giver", and closed out the night with my personal favorite, "Blood in the Cut".
Next up for K.Flay, she's heading off the Europe later this month to join Imagine Dragons for their Evolve World Tour (check out photos from when they stopped in Chicago ) for some dates before continuing her Everywhere Is Somewhere Tour going through the beginning of May. Check out our photos from October 18, 2018 when Imagine Dragons stopped in Chicago with Grouplove and K.Flay: Imagine Dragons, Grouplove, K.Flay at United Center in Chicago
Make sure you keep up on the latest information for the next live performance by K.Flay near you and grab her latest release, "Everwhere Is Somewhere" at the K.Flay Website.
You may also like...