Noel Gallagher's High Flying Birds Soar at the Riviera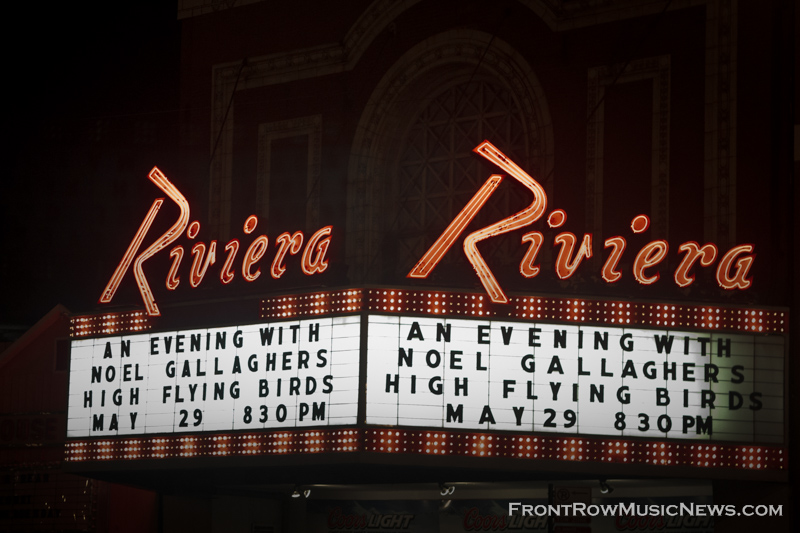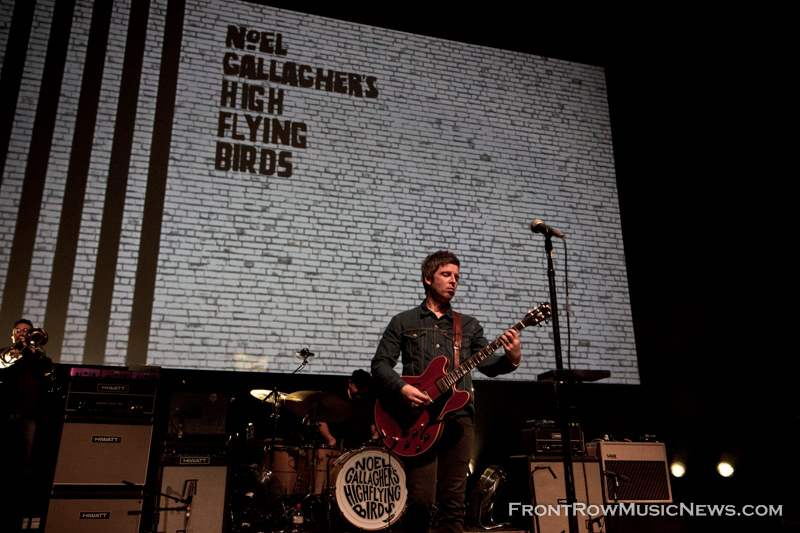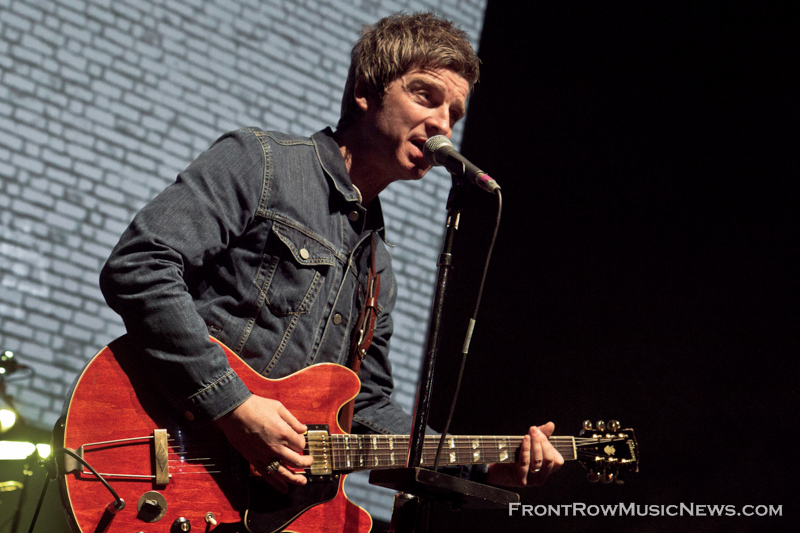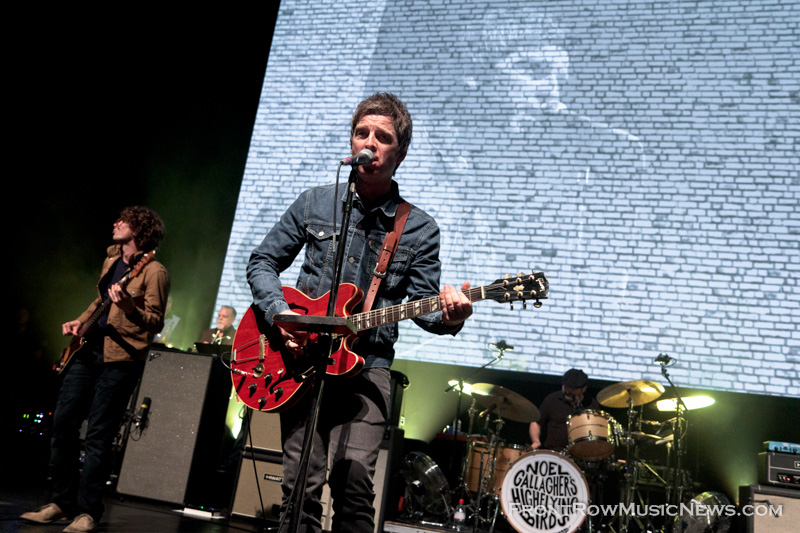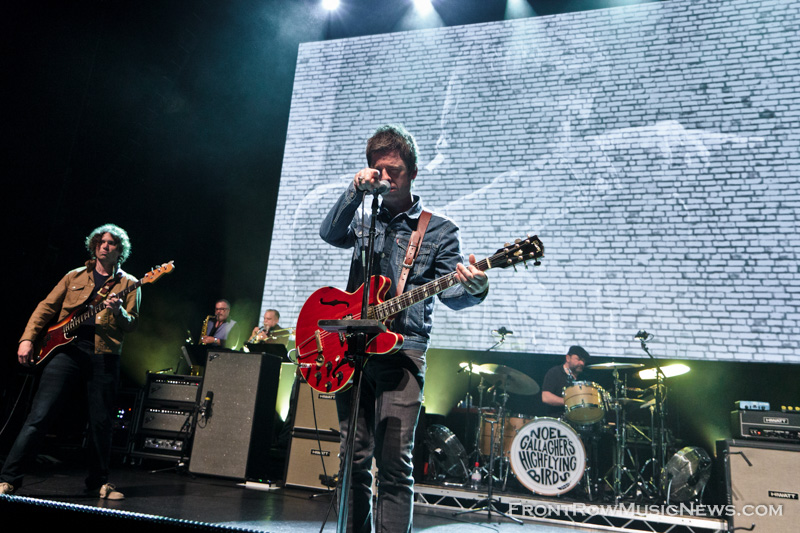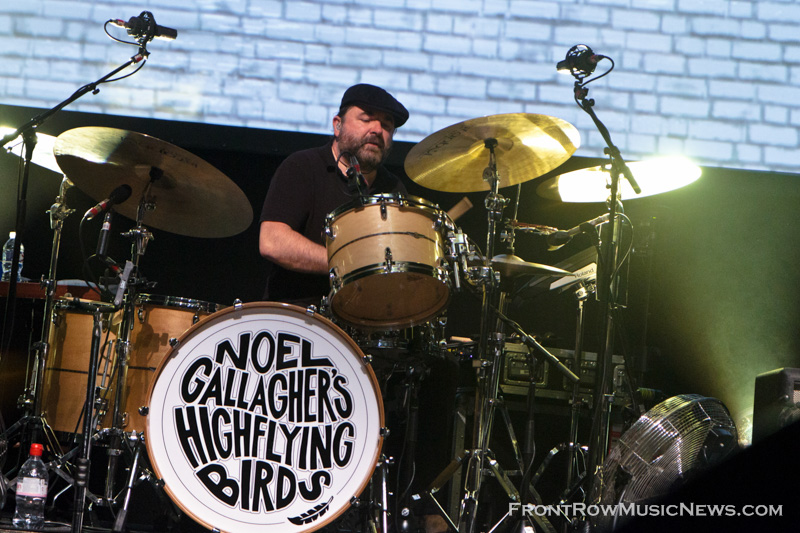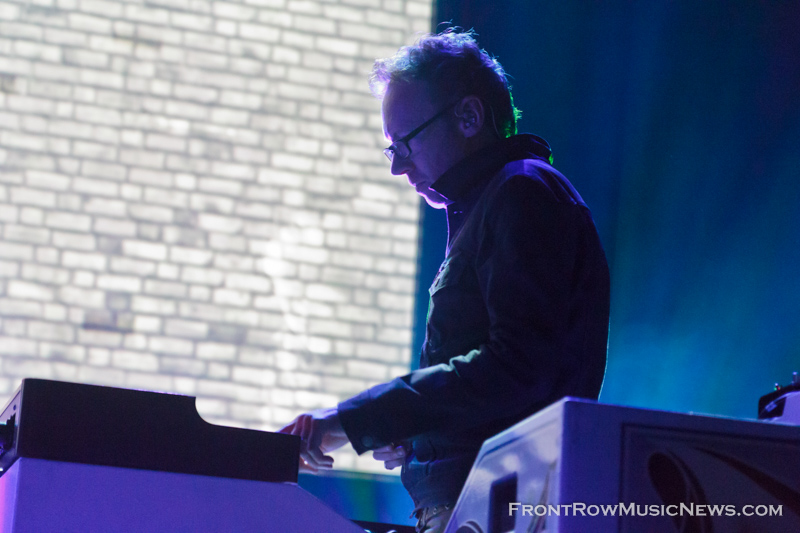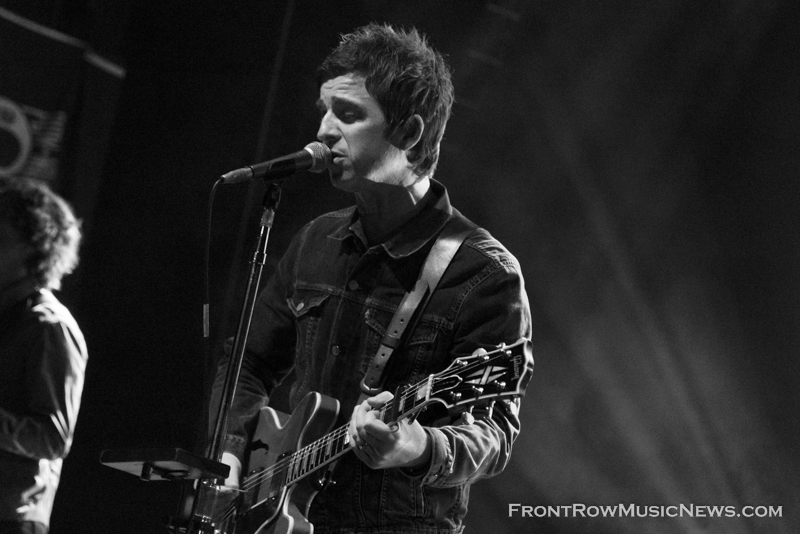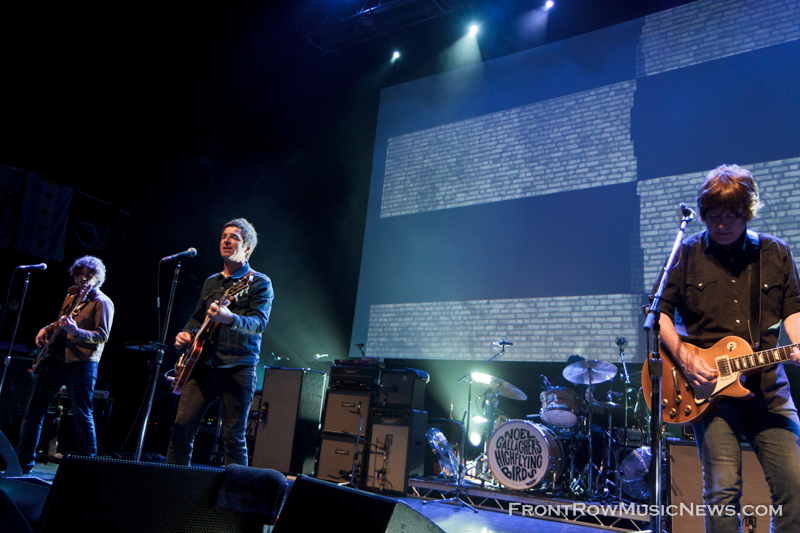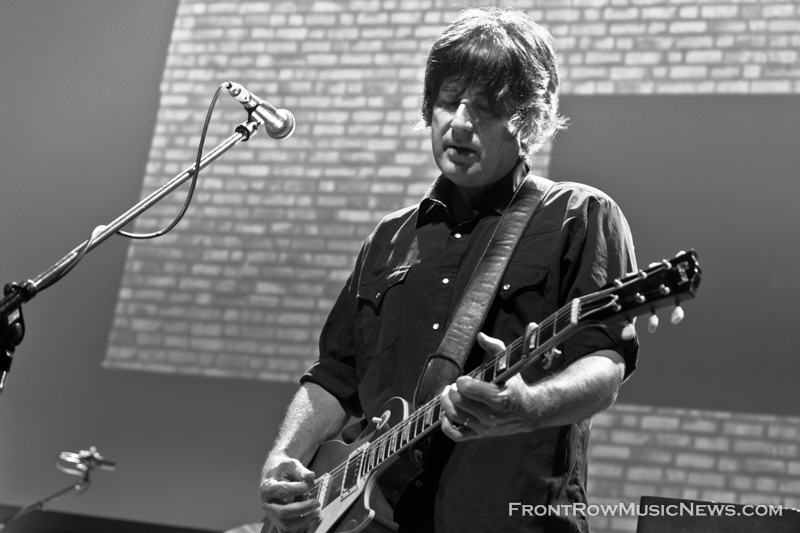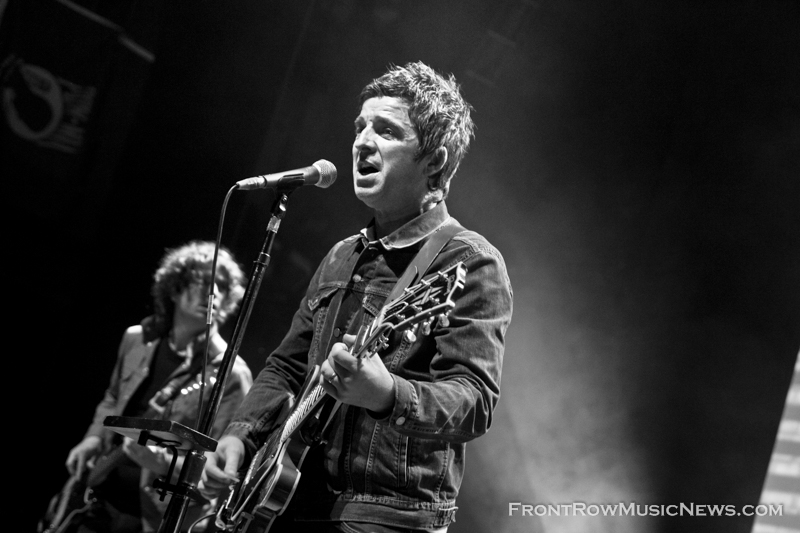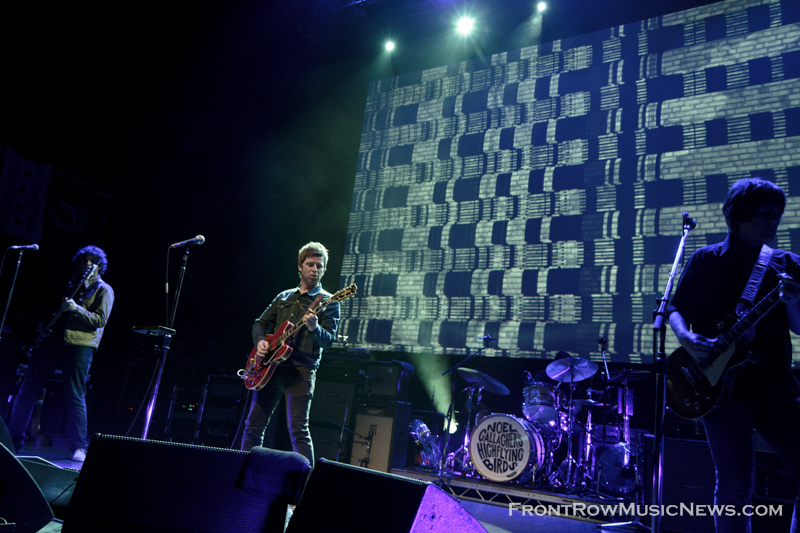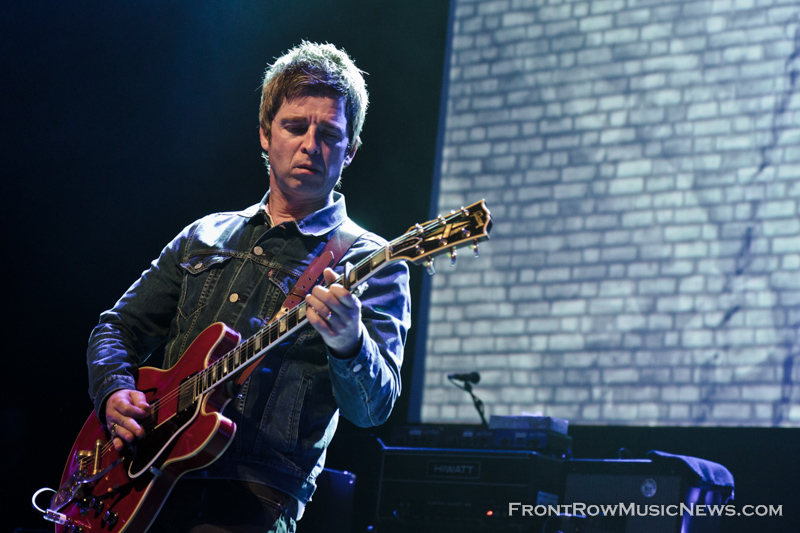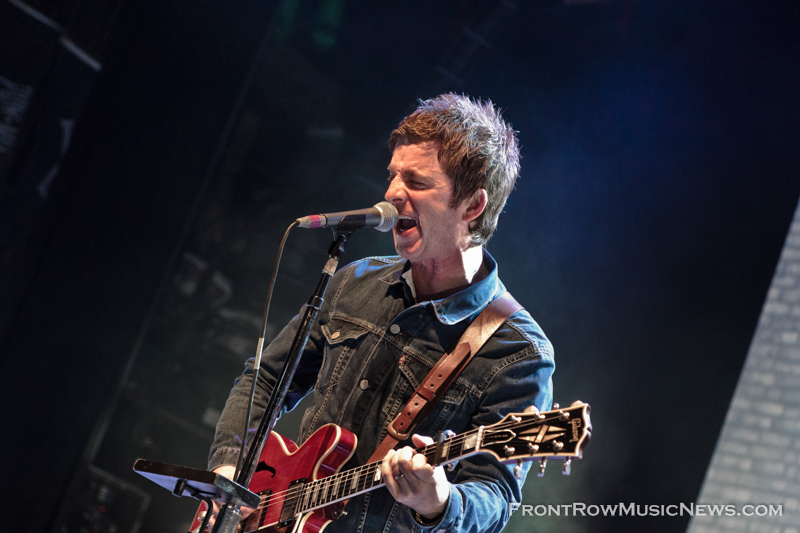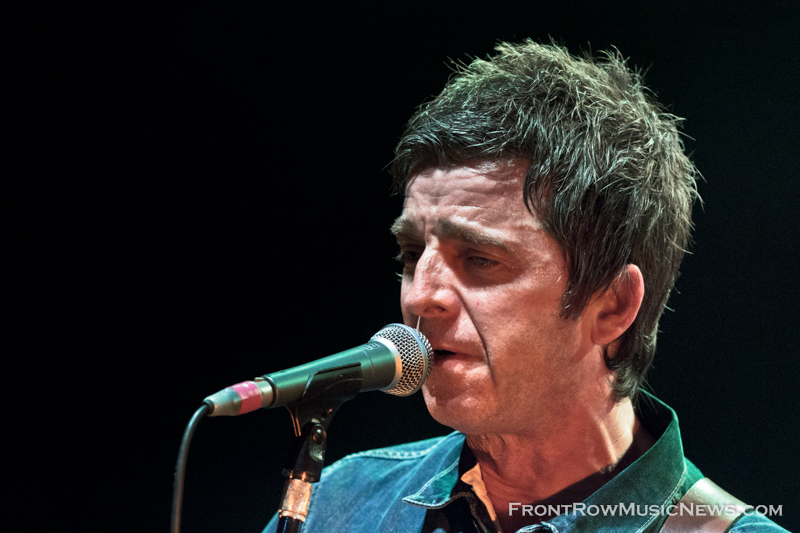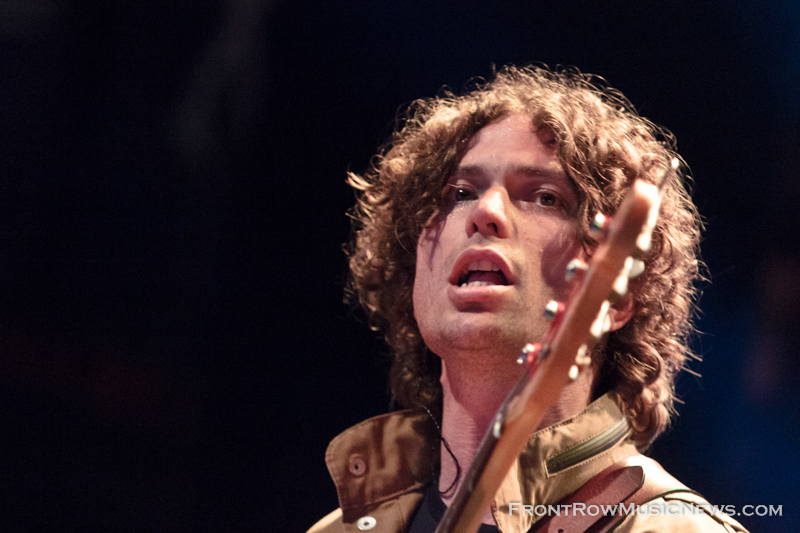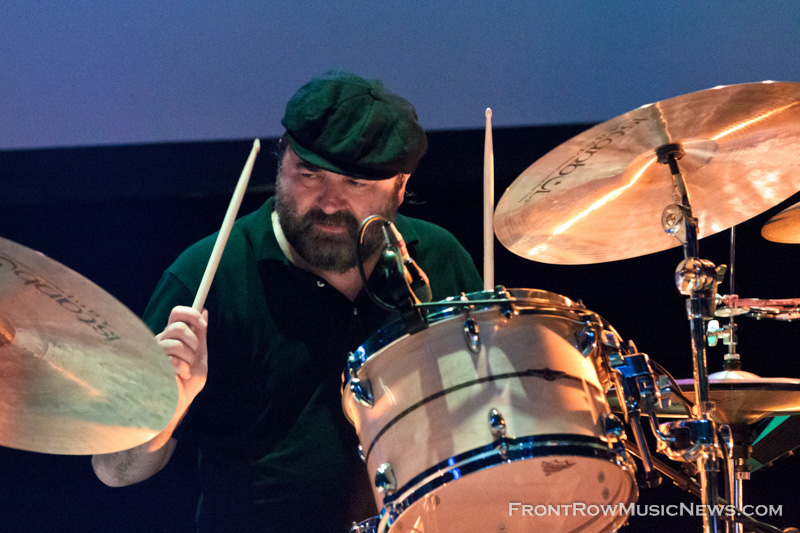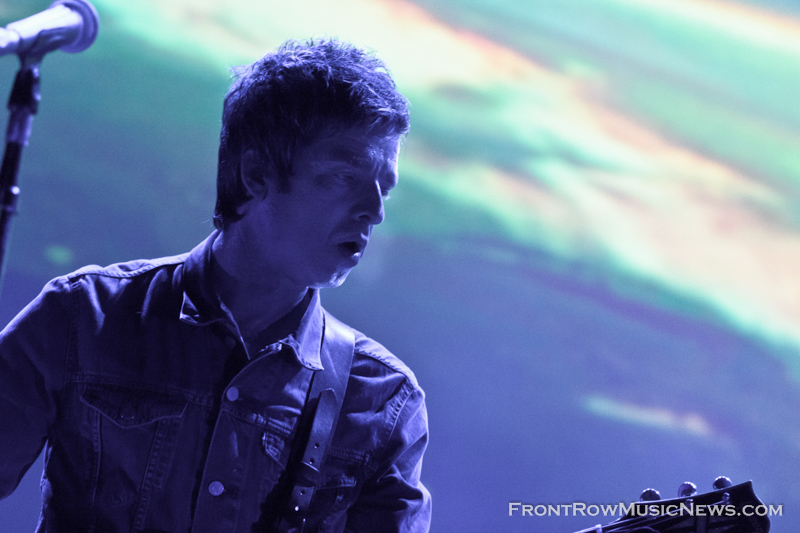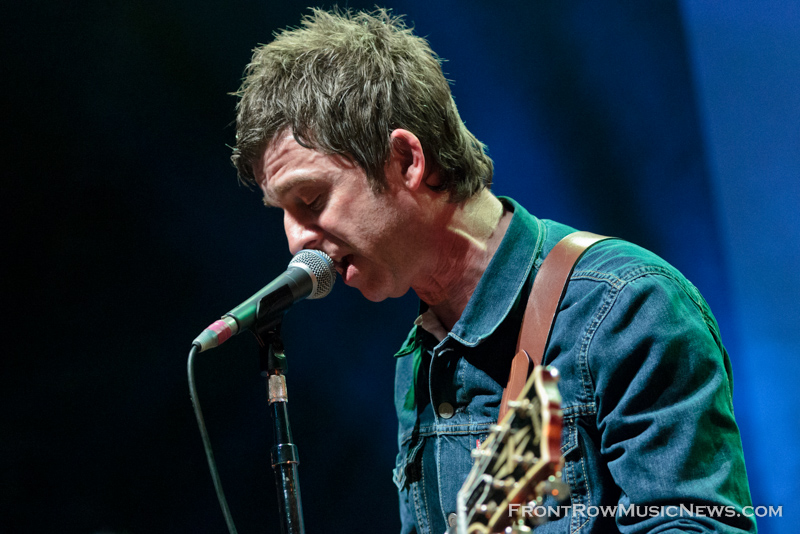 Quick, what did you do last year for your birthday? A night out with your pals? An intimate evening with your boo? Well, whatever is was, it surely doesn't top how Noel Gallagher spent his. This past Friday, Gallagher and his High Flying Birds played a sold-out show at the Riviera in Chicago.
Throughout the night, fans held up hand-drawn signs bidding him best birthday wishes. When Gallagher sarcastically asked, "Are you pleased with my new album? Is that why you are all here?" the room broke into "Happy Birthday." But if fans singing along to "In the Heat of the Moment" and "You Know We Can't Go Back" is any indication, then yes, Noel, clearly some are pleased with Chasing Yesterday.
People were also very pleased with the Oasis tunes Noel Gallagher's High Flying Birds tossed in. During "Fade Away," projections of old slides filled the background, while concertgoers swayed back and forth, singing along word for word. Noel Gallagher's High Flying Birds also played some songs off their self-titled debut, including "Death Of You And Me" and "If I Had A Gun." The addition of a trombone, trumpet, and sax brought songs to life, especially "Riverman," which features a saxophone solo.
However, the night didn't exactly go off without a hitch. The horrid Chicago humidity seeped through the walls of the old theatre, causing the room to fill with steam and hover around 95 degrees. Noel's face was dripping with sweat after just a few songs, but he didn't seem to mind and neither did the crowd. Though the microphones did seem to mind! three quarters of the way through the set, the heat spurred an electrical outage. Gallagher and his men stepped off for a few, but soon returned to "The Mexican."
Of course for many in the audience, the highlight of the night came when Noel Gallagher's High Flying Birds performed Oasis' "Champagne Supernova." Gallagher dedicated the song to his wife's dear friend, who was in the audience and would just die if he didn't. He quipped that the dedication seemed fitting because the song was about friends, after all. Groups of friends throughout the crowd smiled at one another, tipping hats and toasting beers to the song that they undoubtedly grew up listening to. It was a pretty magical moment that had fans and the band soaring high.
Noel Gallagher's High Flying Birds are on tour now. For a full list of dates, head over to Gallagher's facebook page.
Tags: Noel GallagherNoel Gallagher's High Flying BirdsThe Riviera Theatre
About Sarah Hess
You may also like...