OK Go Brought a Confetti Filled Dance Party to Chicago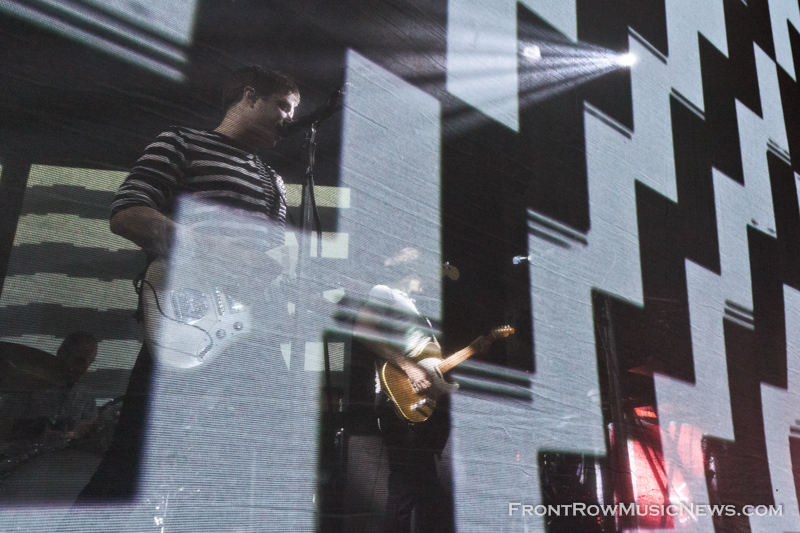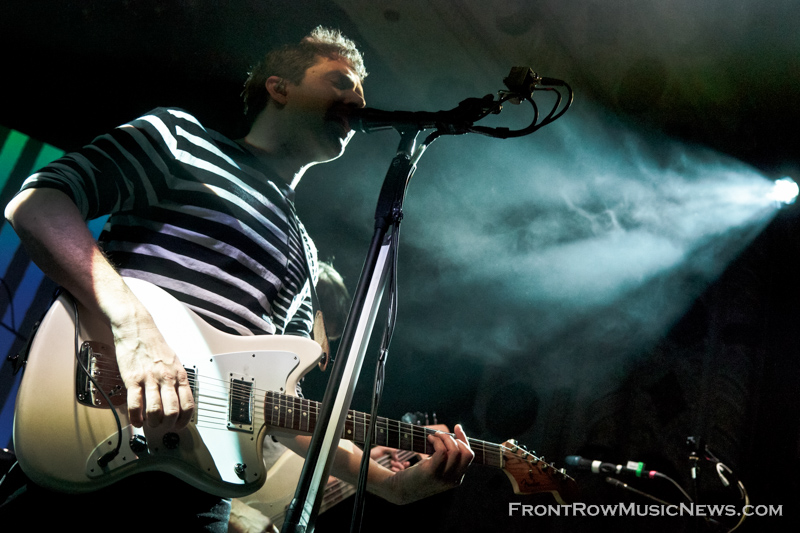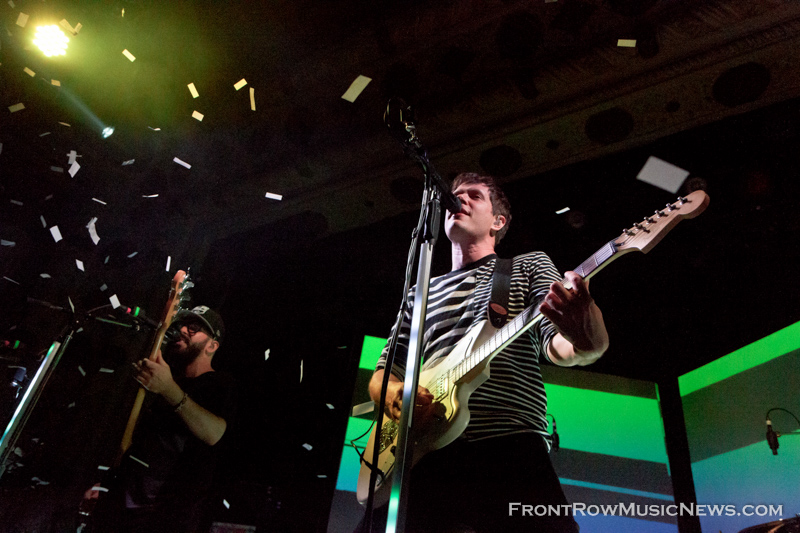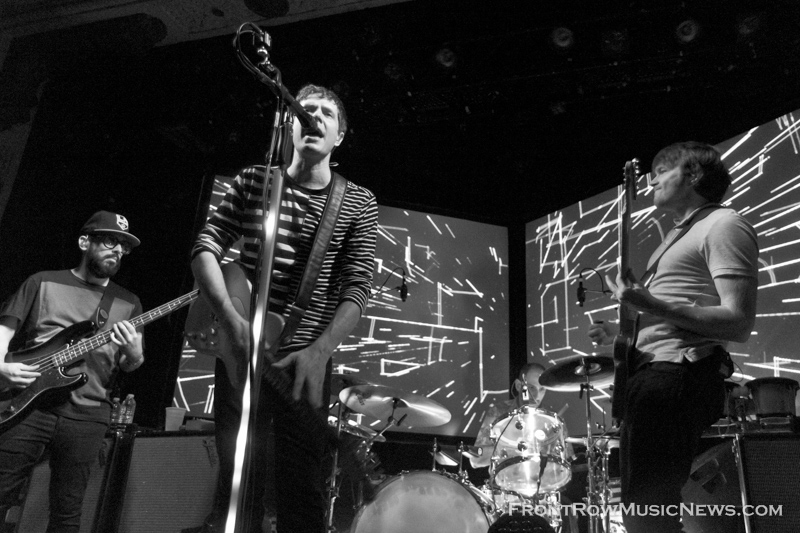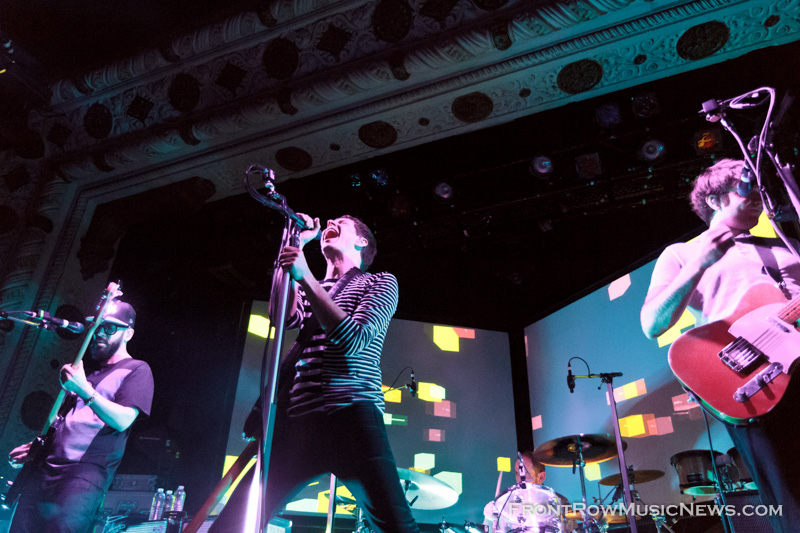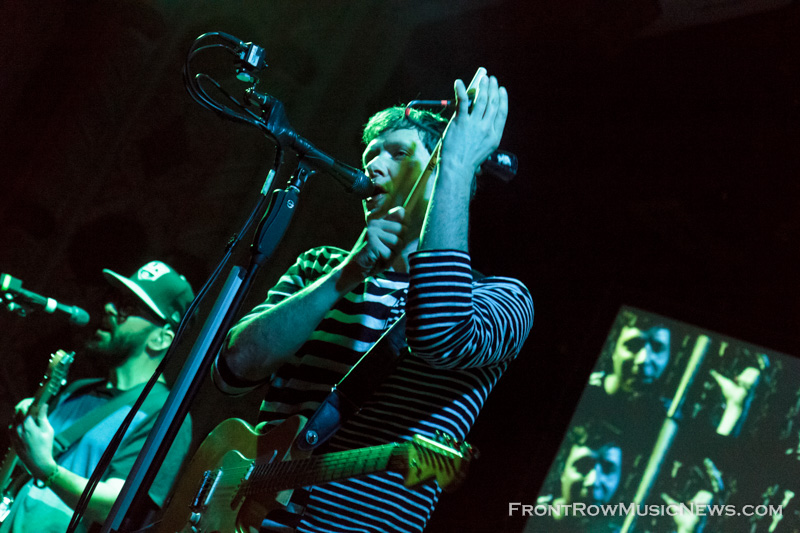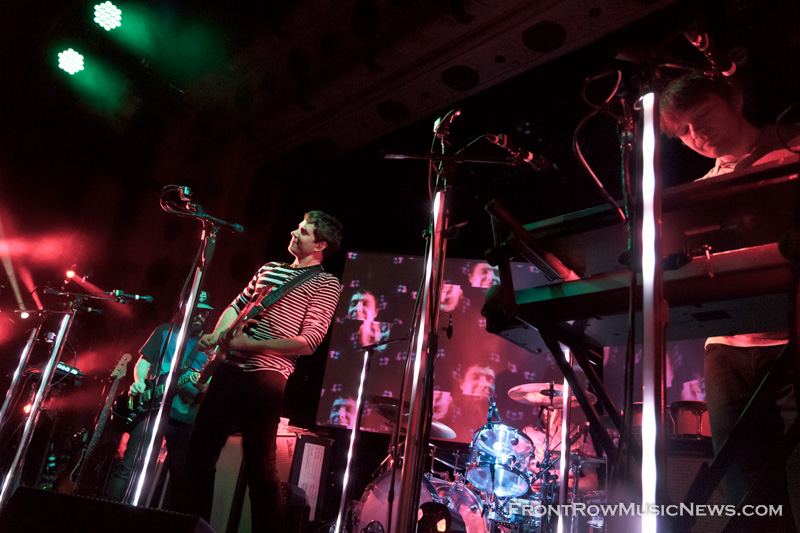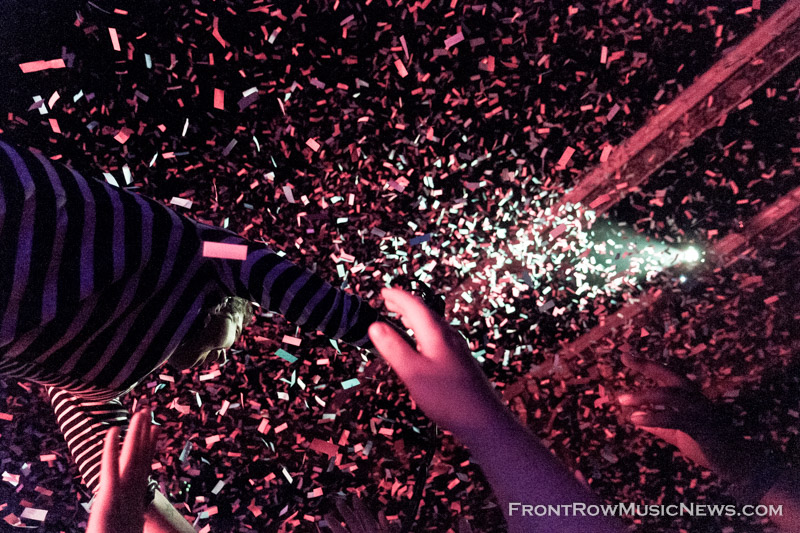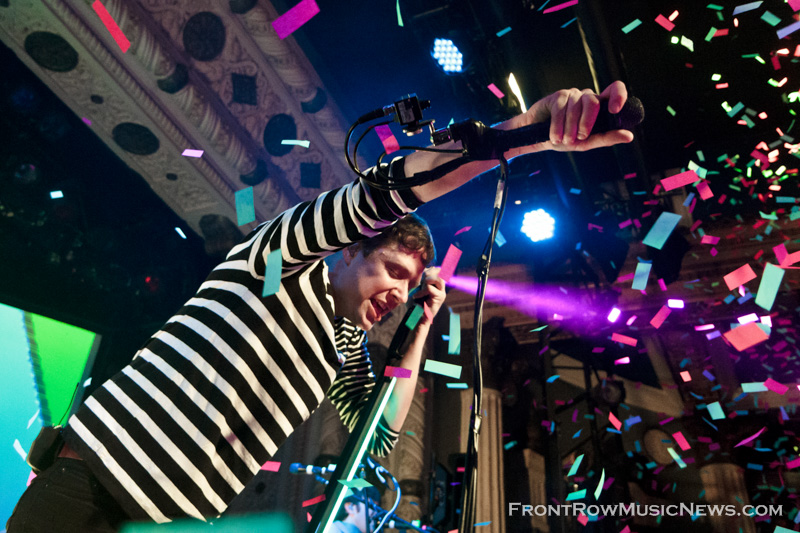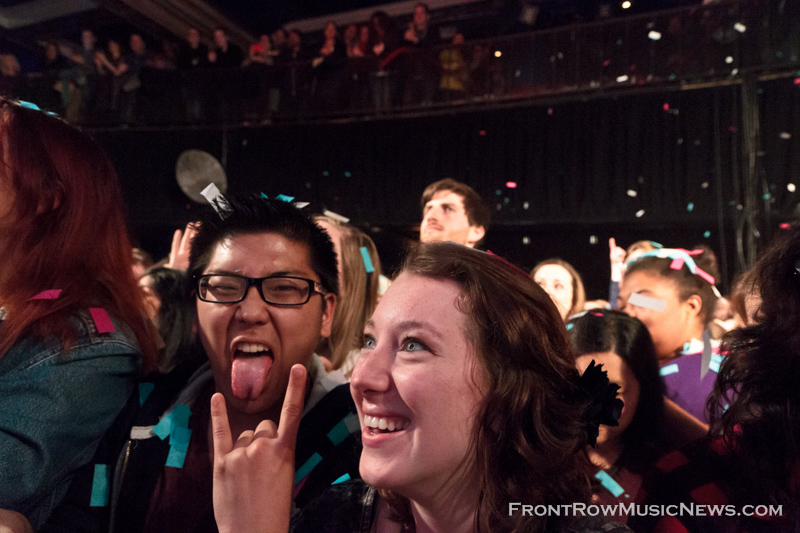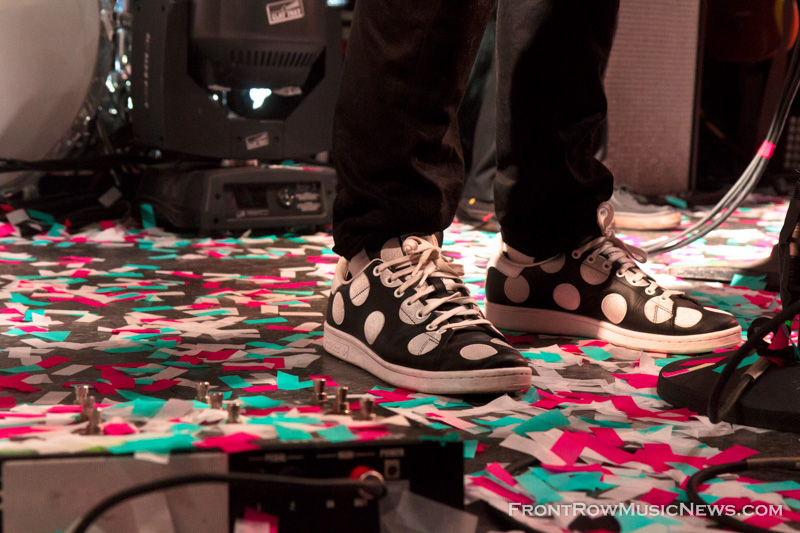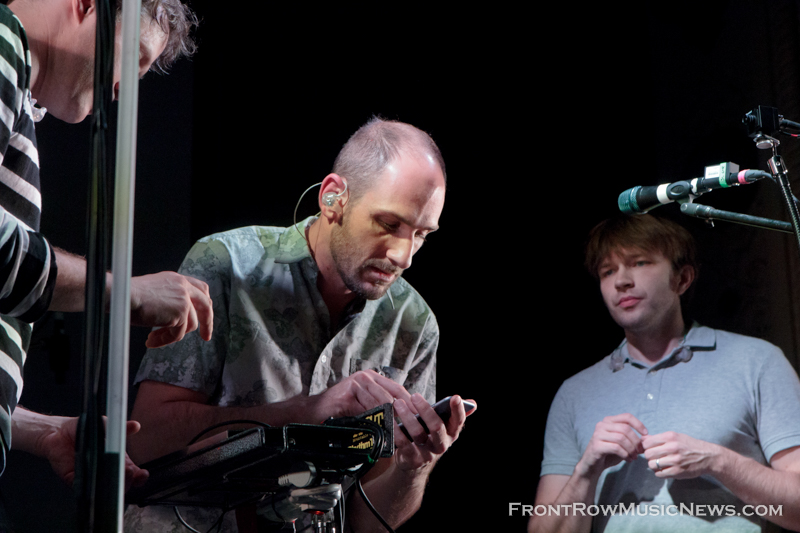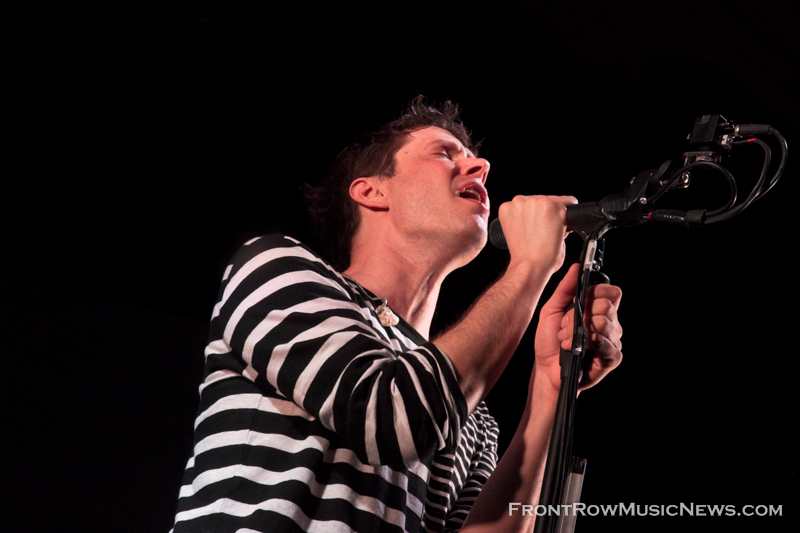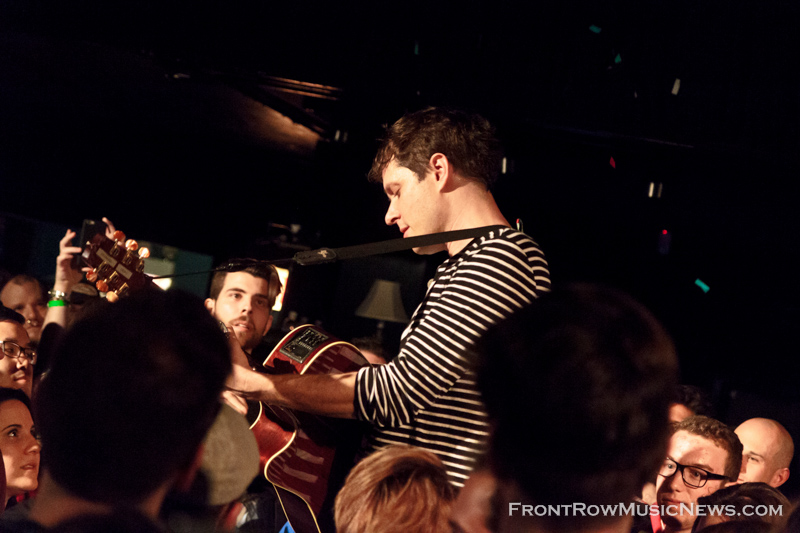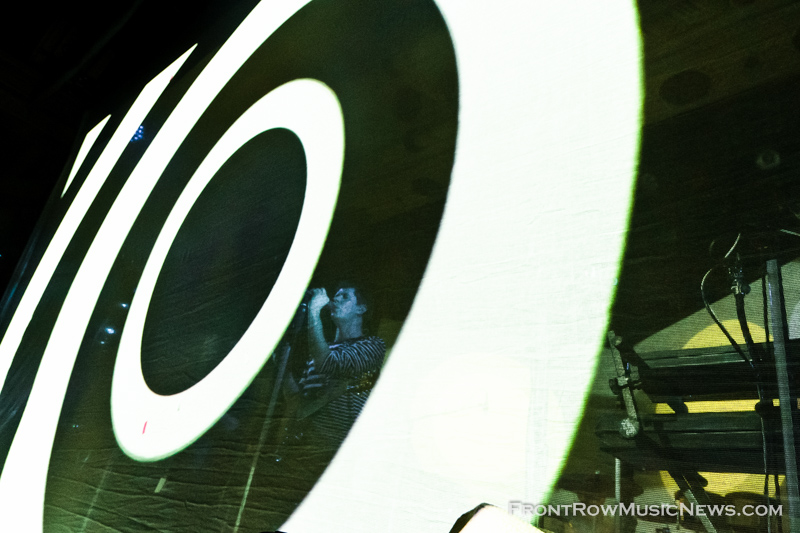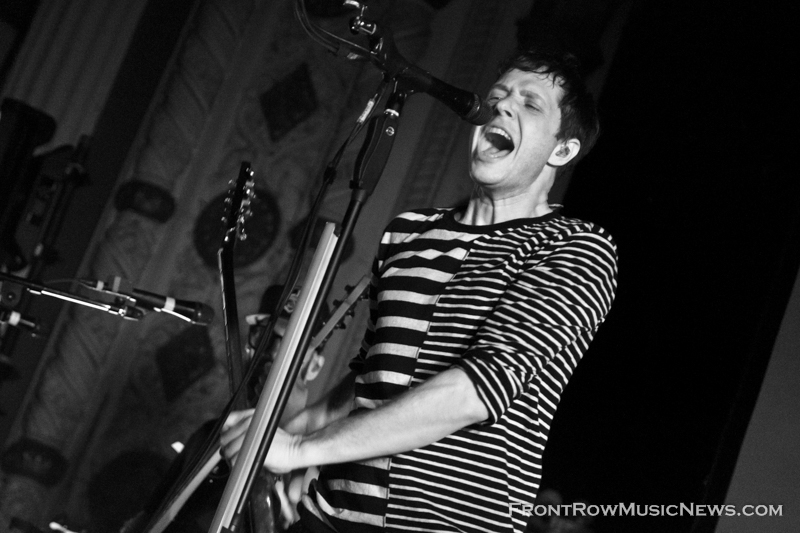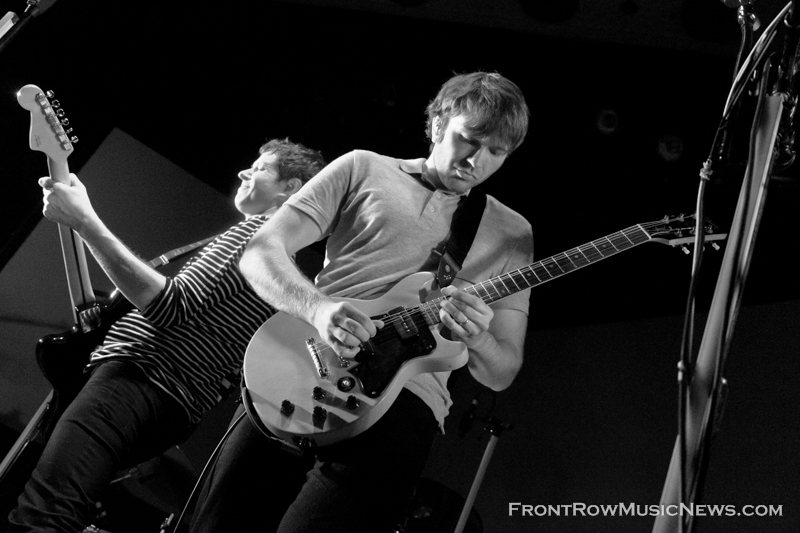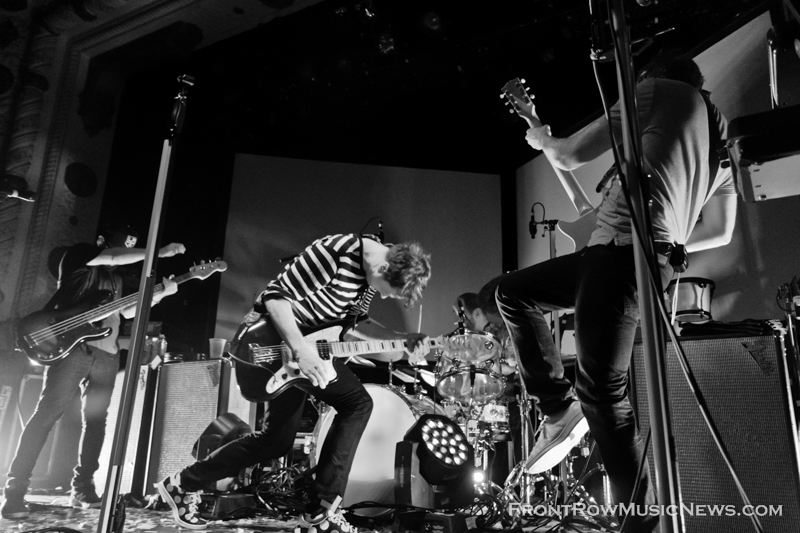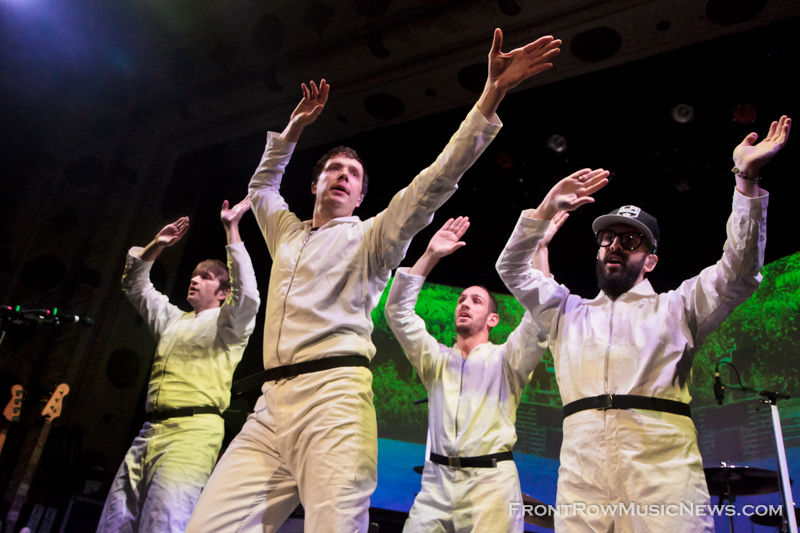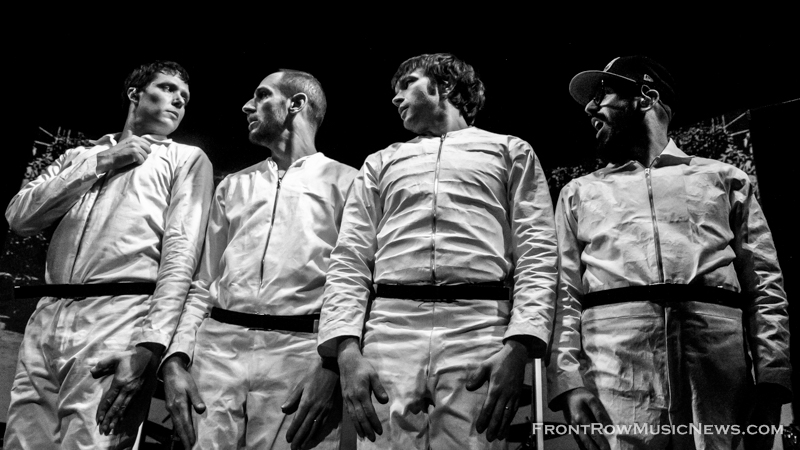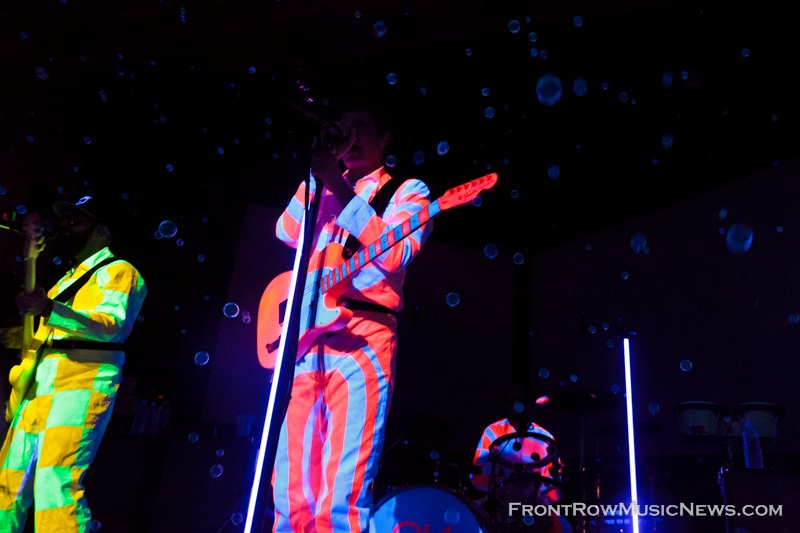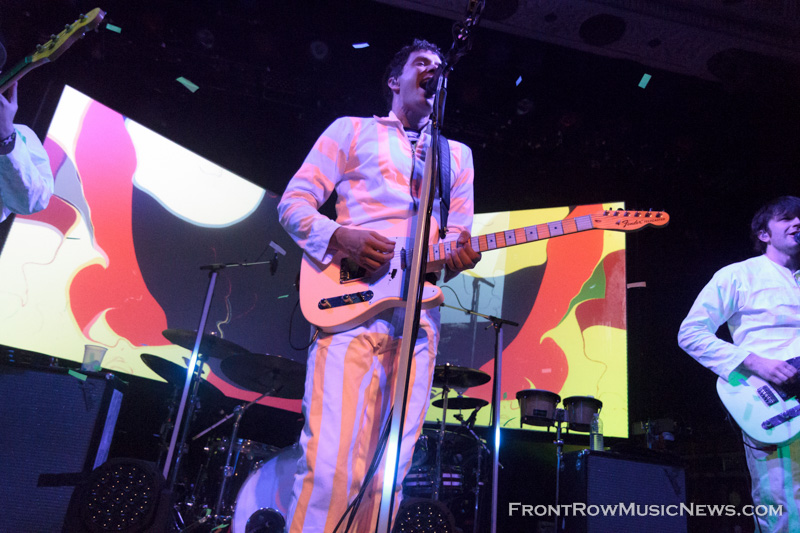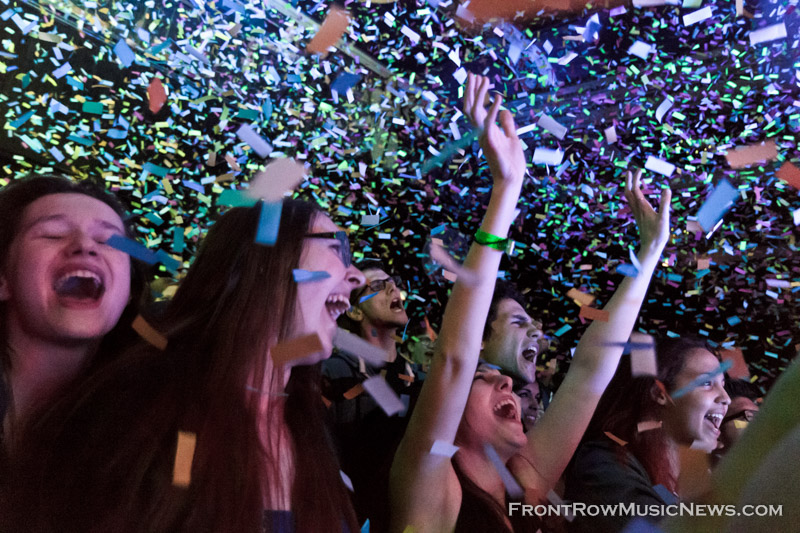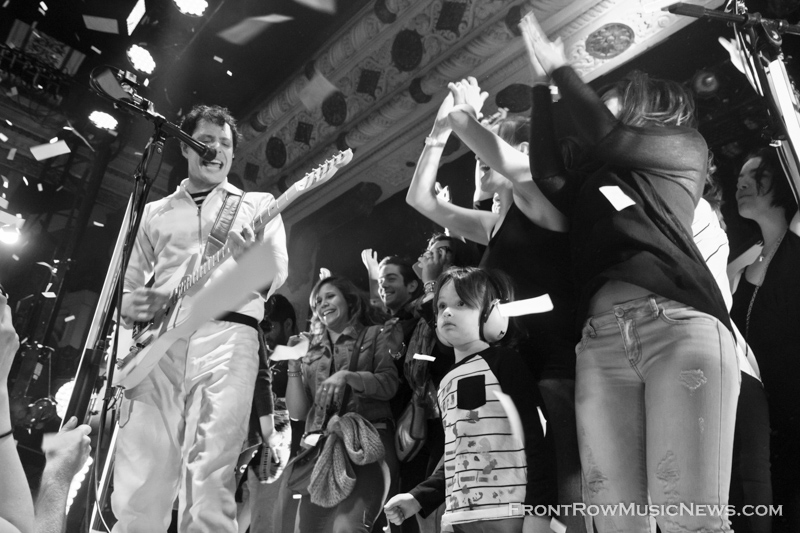 Last week OK Go came home to Chicago for a confetti filled dance party at the Metro. The foursome – made up of Damian Kulash (guitar & vox), Tim Nordwind (bass & vox), Andy Ross (guitar, keys, & vox), and Dan Konopka (drums/percussion) – also brought plenty of bubbles, coordinated dance moves, and black lights, making for one of the most fun concerts ever! The night started out with projections of movie and television clips, from The Sopranos to The Muppets, with characters repeatedly saying, "Okay." Finally it was a GO! The band broke into "Upside Down & Inside Out," off their latest album Hungry Ghosts (Paracadute/BMG), and revealed themselves behind a mesh curtain.
Eventually the curtain fell, fully exposing OK Go. Throughout the night, between songs, like newbie "The Writing's On the Wall," oldie "Get Over It," and fan favorite "This Too Shall Pass," the guys chatted with crowd through a series of Q&As. One female fan asked Kulash if he'd like to swap shirts. He chuckled and quickly responded with a no. Another offered up her ukulele services for free, but she too was turned down because, hello, Ross already has that covered!
With the band having formed in Chicago in 1998, they have a huge fan following here. Although they eventually moved to LA, the Windy City still claims the band known for their wacky, fun music videos. Those videos – like "Here It Goes Again" and "I Won't Let You Down" – have made OK Go YouTube sensations, but how does their creativity transfer to stage? Amazingly well! There was never a moment of boredom. In fact, it was difficult to take your eyes off the quirky power pop quartet.
Some standout moments: Kulash and Konopka asked fans to imitate drum sounds, recorded them on an iPhone, and used the "homemade" beats to rock out without instruments. Kulash went acoustic, climbing into the crowd, and formed a sing-along circle for "Last Leaf." The guys covered Led Zeppelin's "Black Dog." All four men came out for a synchronized dance-a-thon encore, for "A Million Ways," that later turned into a massive fan-filled party on stage for "Here It Goes Again." Kulash even lifted one lucky little fellow, by the name of Jude, onto his shoulders.
OK Go are touring throughout April and the start of May. A full list of dates can be found on the band's facebook page. You've not lived till you've seen OK Go live. Just go, okay?
Tags: Andy RossDamian KulashDan KonopkaMetroOK GoTim Nordwind
About Sarah Hess
You may also like...