Pierce The Veil at the Aragon Ballroom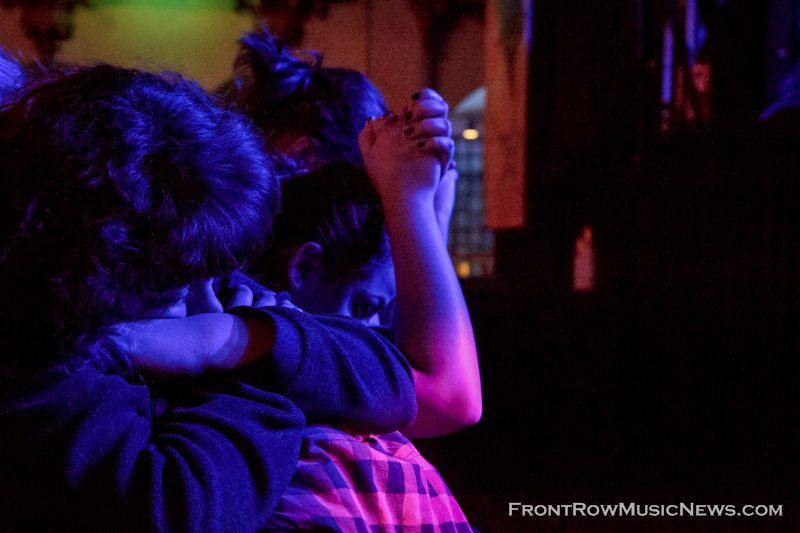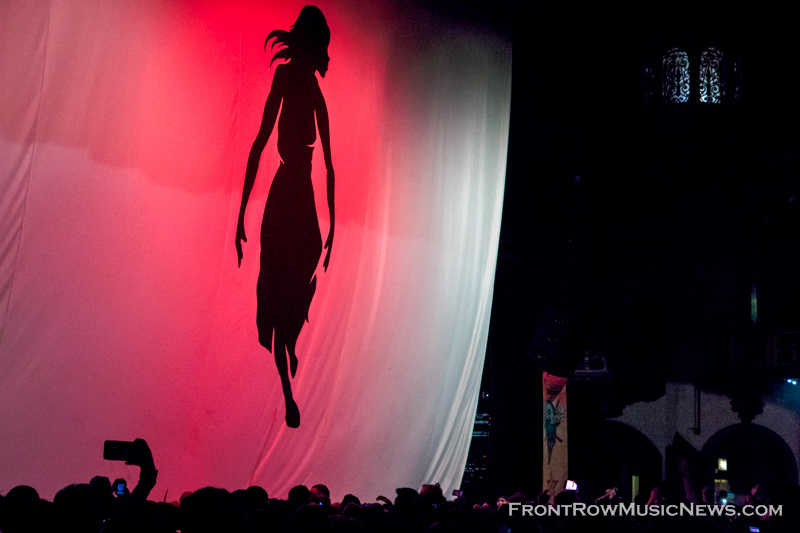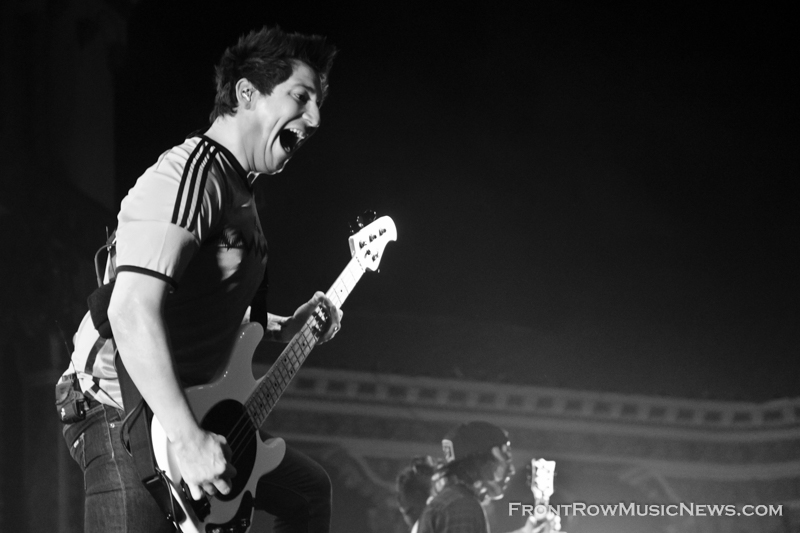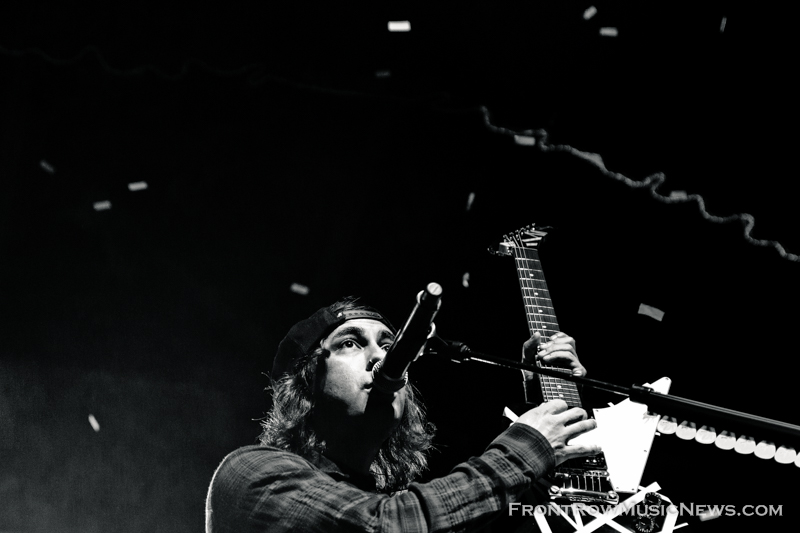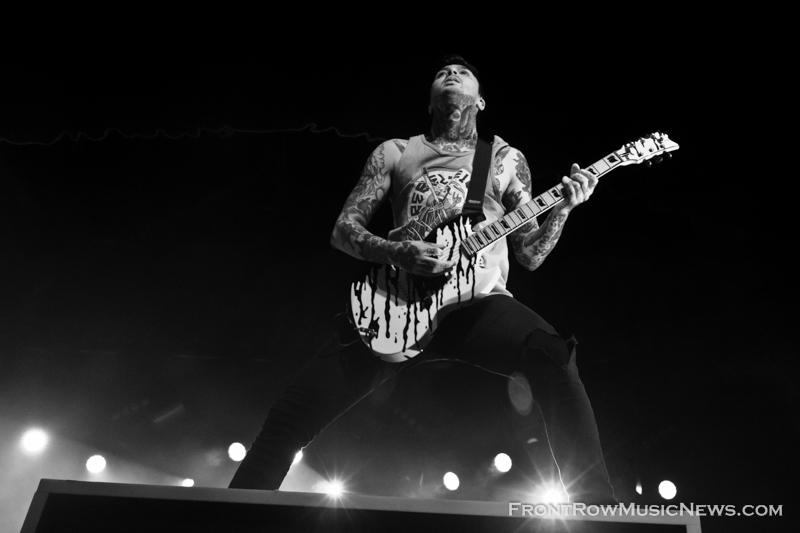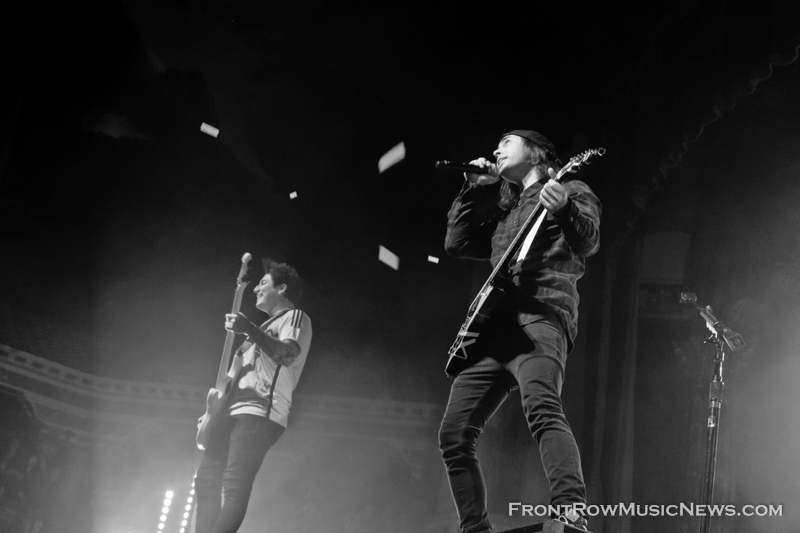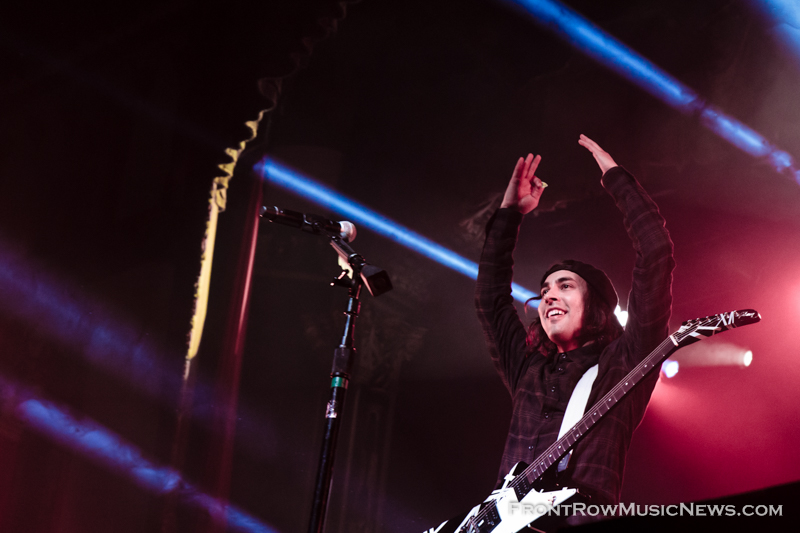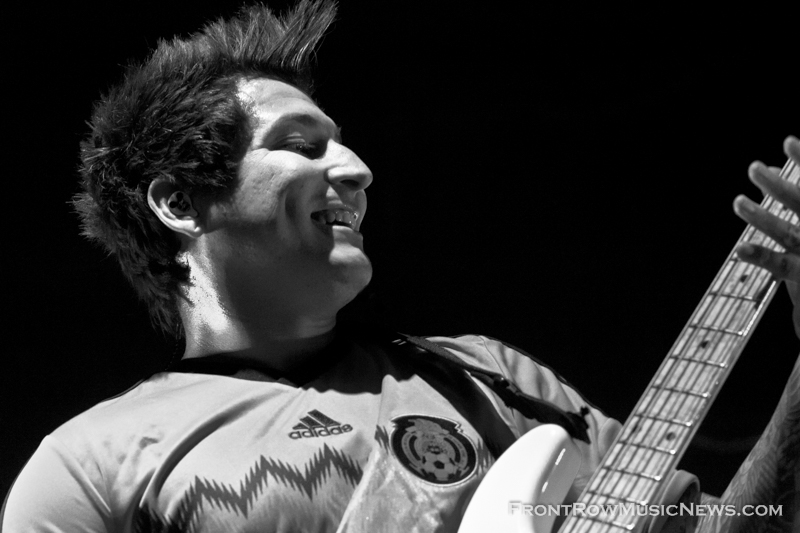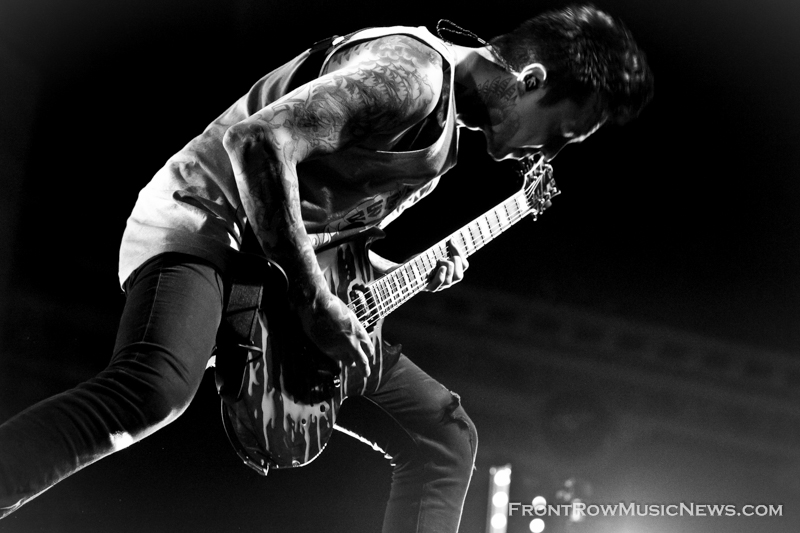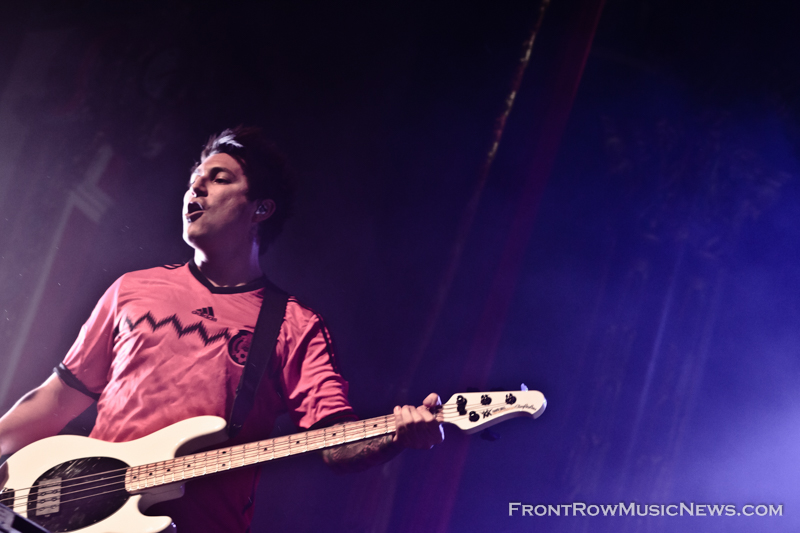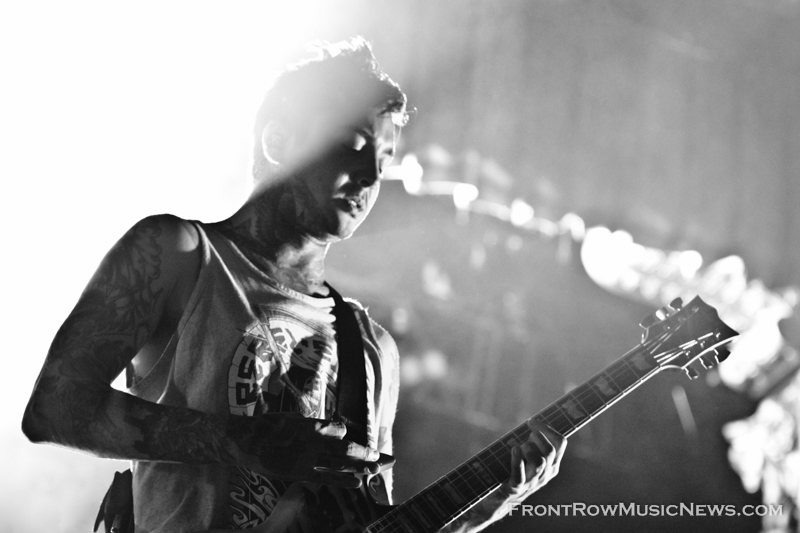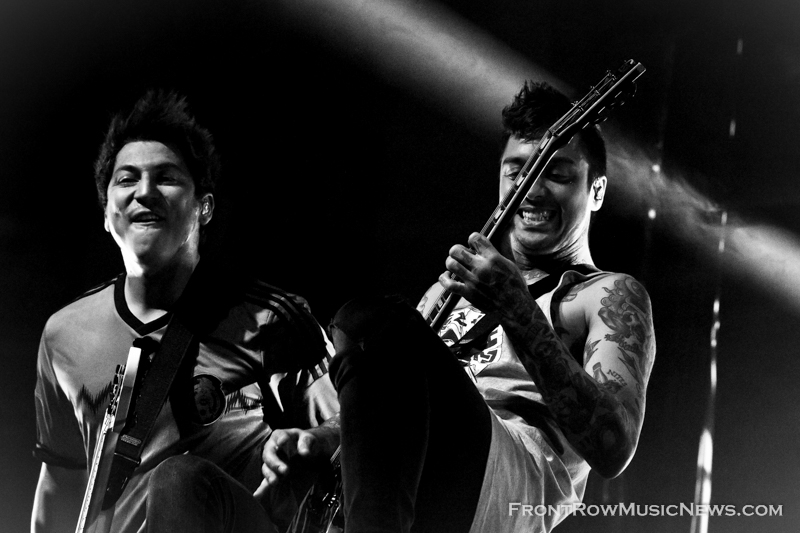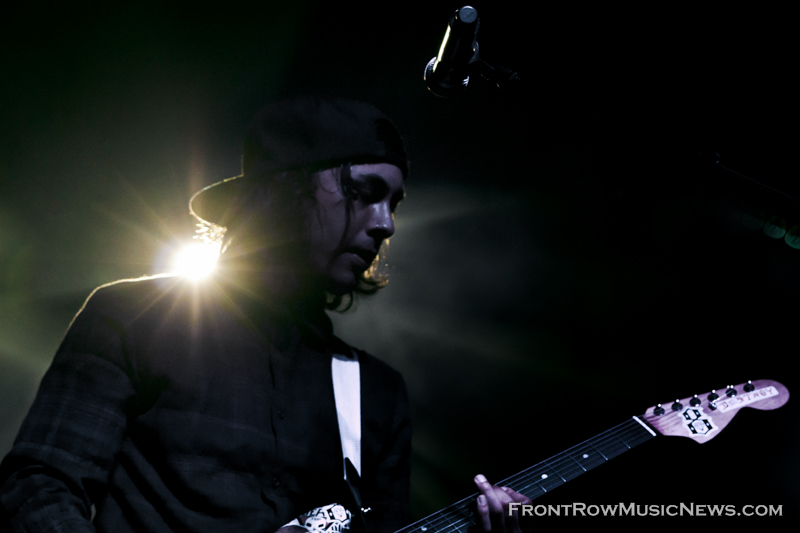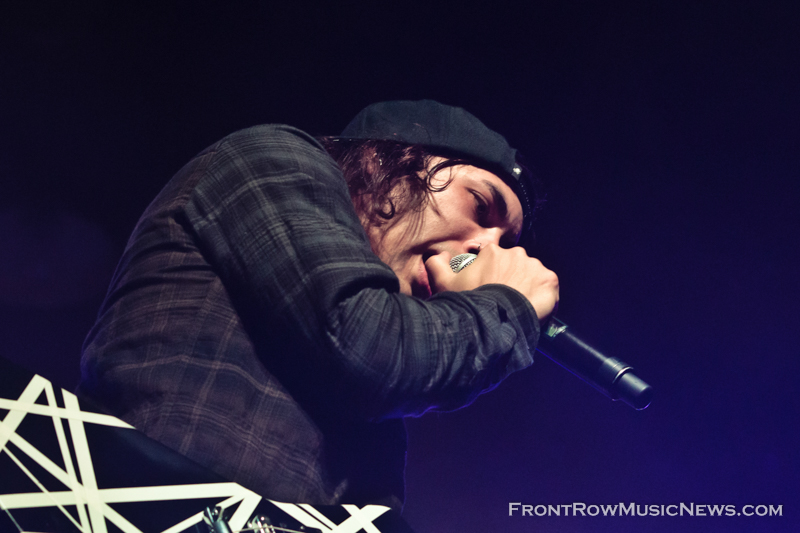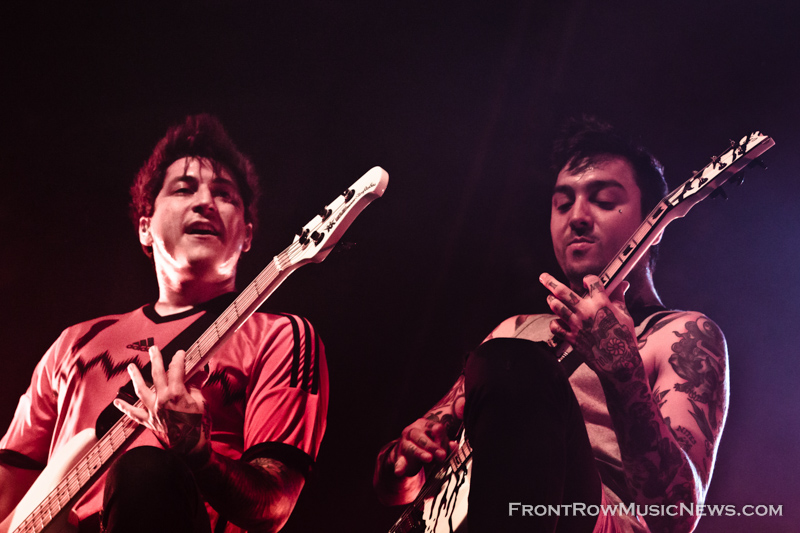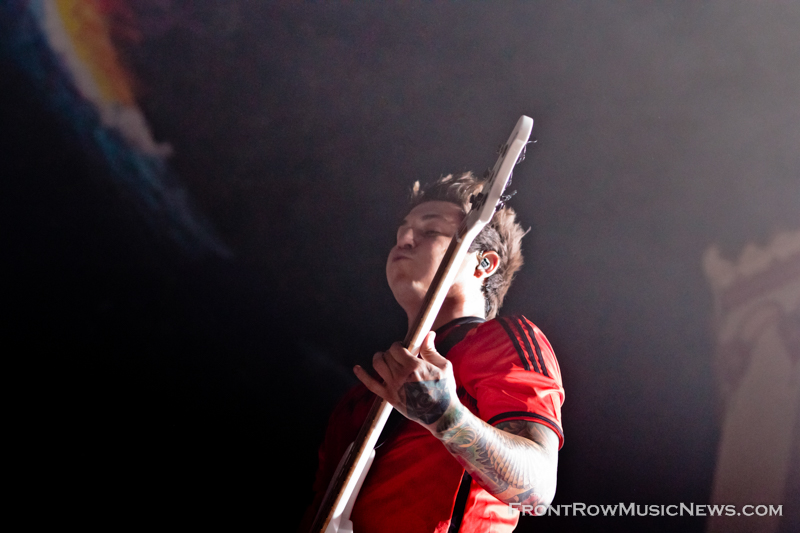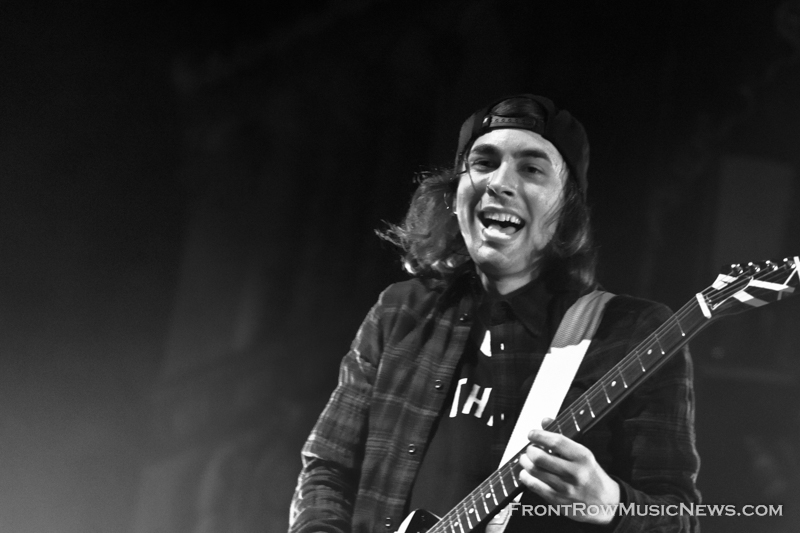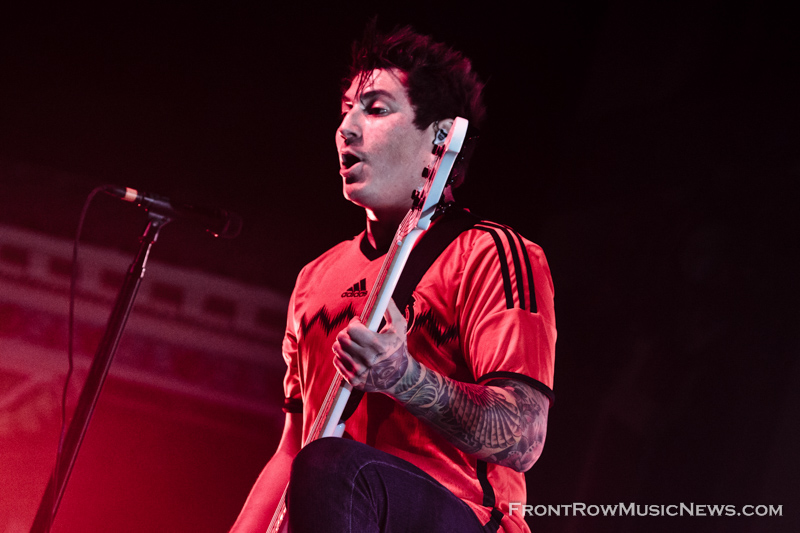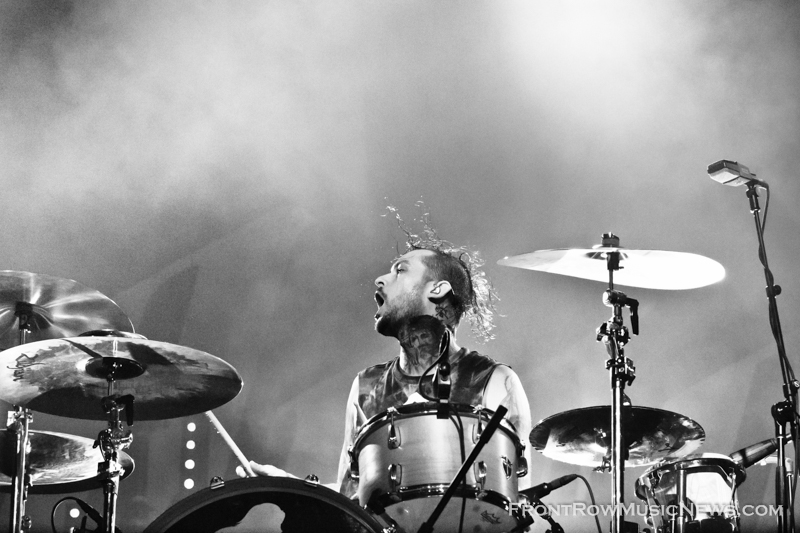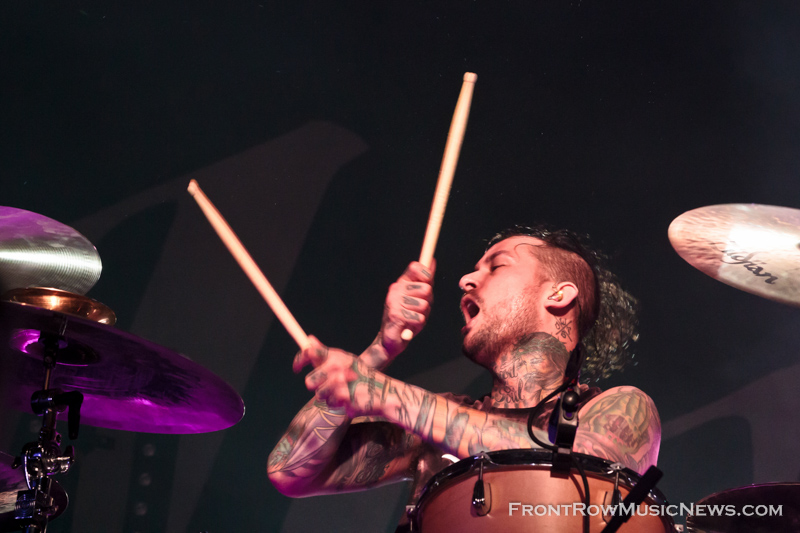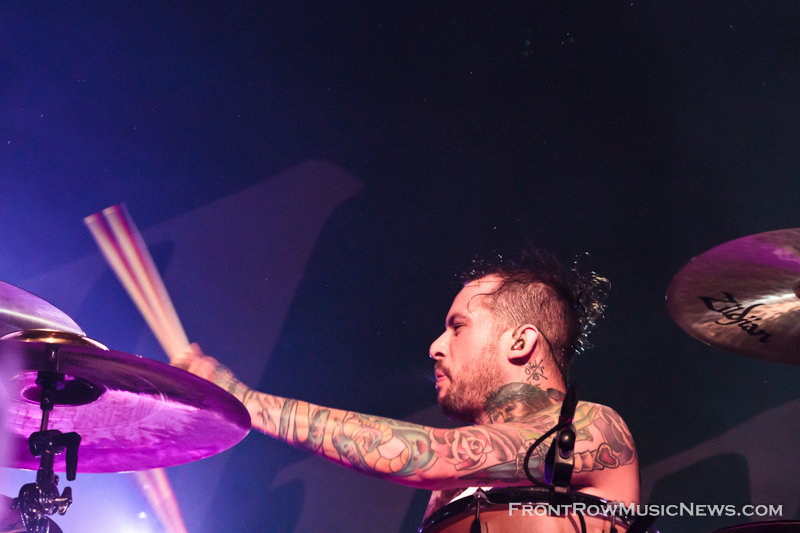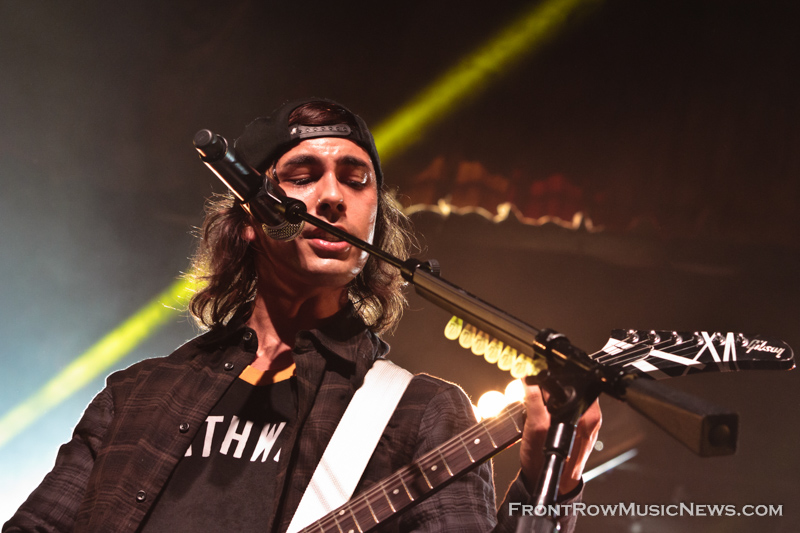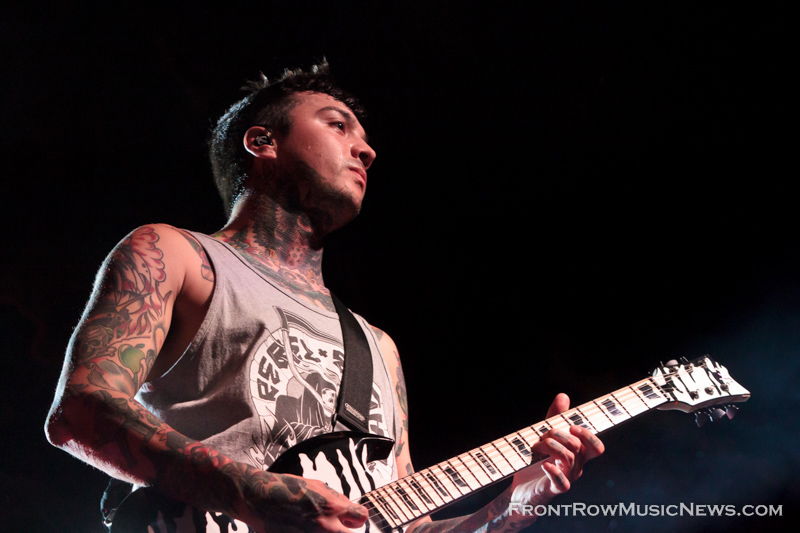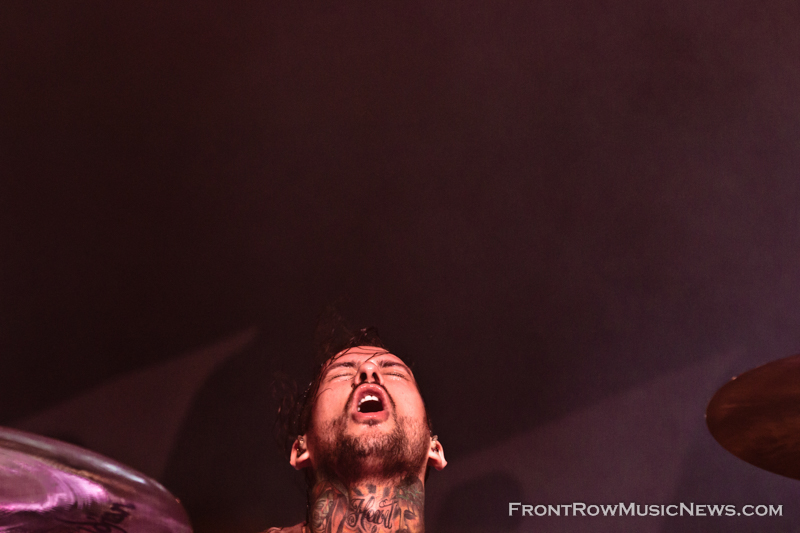 California post-hardcore band Pierce The Veil rocked the Aragon Ballroom in Chicago. The sold out all-ages show drew in plenty of screaming fangirls, pierced teens, and escorting parents. PTV have been touring the world, along with Sleeping With Sirens, PVRIS, and Mallory Knox, selling out shows, and making fans hella happy!
Friday night's set started with "Hell Above," off 2012's Collide with the Sky. A large white sheet, with the black PTV logo, hung in front of the stage. Lights flashed, revealing the silhouettes of guitarist and lead vocalist Vic Fuentes, bassist Jaime Preciado, guitarist Tony Perry, and drummer Mike Fuentes. Eventually the "veil" dropped and exposed the energetic foursome.
The guys played a mix of material off their last two albums, from "Caraphernelia" and "Bulls in the Bronx," off their sophomore album Selfish Machines, to "A Match Into Water" and "Props & Mayhem" from Collide with the Sky.

Live Nation streamed the show online via Yahoo! Live. Vic Fuentes shouted into his mic, "This is the craziest show we've ever played in Chicago. We have something special for you. This show is being broadcast all over the world right now!" The room went wild. Vic cried out, "Chicago, we're gonna make history right now! Show the world how bad you can be!" Screams reached record octaves. Applause boomed throughout the 4,500 capacity historic venue.
Afterwards, Vic stood alone, glowing under a spotlight. He sweetly performed an acoustic version of "I'm Low on Gas and You Need a Jacket." It was magical. The night was filled with plenty of wonderful moments. Lynn Gunn, the founder and frontwoman of PVRIS,  joined the Pierce The Veil on stage for "Hold On Till May" and for the finale, Sleeping With Sirens frontman Kellin Quinn joined the band for "King for a Day ." That evening, Pierce The Veil made their fans feel like kings and queens for a day.
You'll find a list of dates for The World Tour, sponsored by Rock Star Energy Drinks, on the PTV facebook page. You can also check out an exclusive PTV interview with Yahoo! Music courtesy of Live Nation.
Tags: Aragon BallroomJaime PreciadoLive NationMike FuentesPierce The VeilPTVRock Star Energy DrinksThe World TourTony PerryVic FuentesYahoo! Music
About Sarah Hess
You may also like...