PVRIS at the Electric Factory in Philadelphia, PA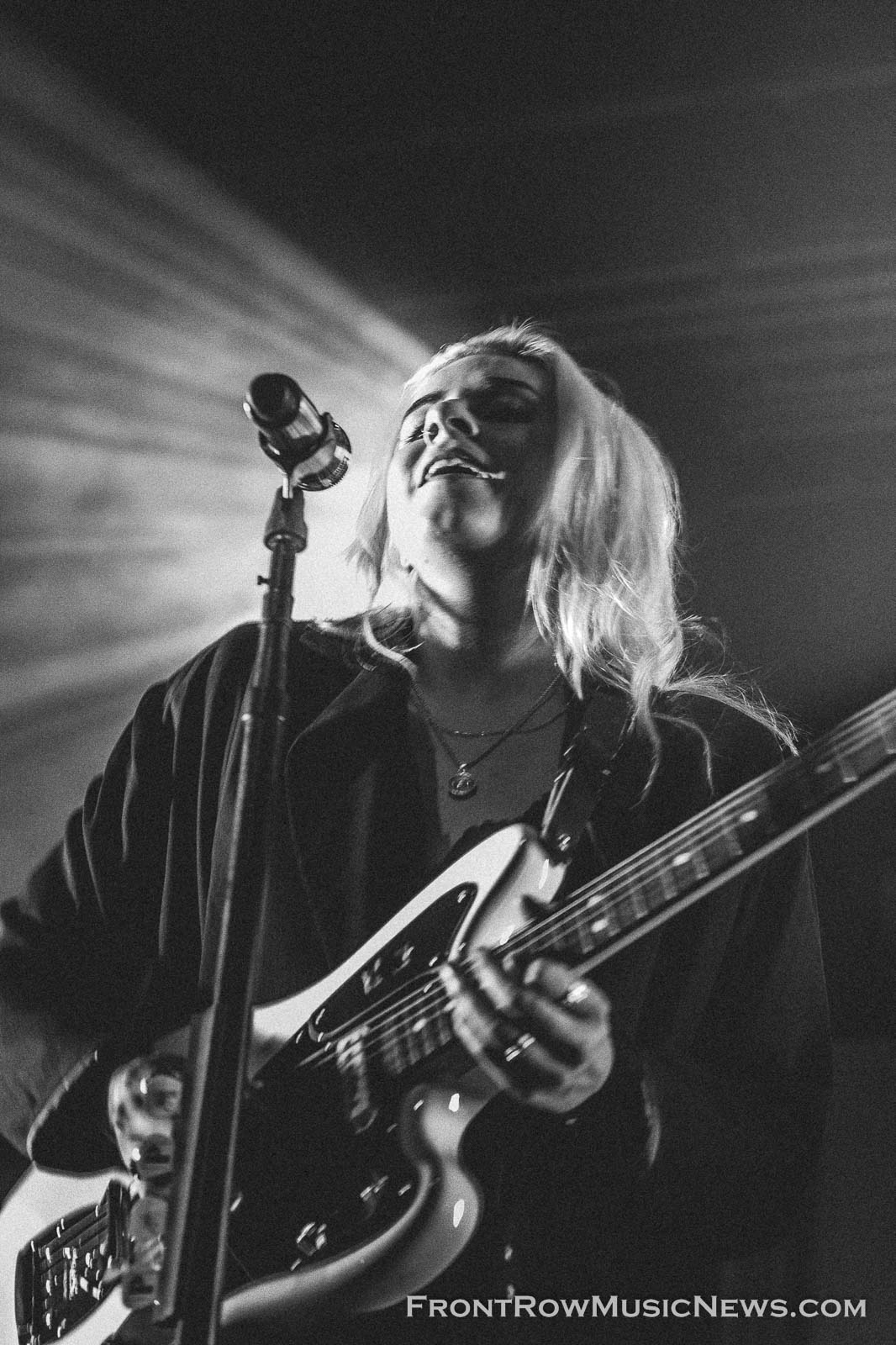 PVRIS-Photo-credit-Amanda-Stauffer
PVRIS is a female fronted alternative rock group that was formed in Lowell, Massachusetts and have been breaking out in the music industry. The band is made up of lead guitarist and keyboardist Alex Babinski, bass guitarist and keyboardist Brian MacDonald and lead vocalist and guitarist Lynn Gunn. They first made their mark in the music industry with their album White Noise which was an obvious 10/10 record. This album really got the band to kick off their music career because every song had it's own unique and upbeat sound to it.
PVRIS recently began their North American tour along with supporting acts LIGHTS and Flint Eastwood. The tour was announced shortly after the release of their most recent album All We Know of Heaven, All We Need of Hell and the band came to Philadelphia, PA where they played at the Electric Factory. This album takes a different direction than the first one by utilizing beautiful instrumental sections and Lynn's powerhouse voice. The album is truly a masterpiece in my opinion and I would definitely say it could be album of the year.
The band stole the show by playing their newest popular hit "Heaven" which was the first single released off of their most recent album. During the show, Lynn was given a rainbow colored stuffed animal worm named Phil the Worm. At one point, she had him on the keyboard and encouraged him to sing, but mentioned that he was too star struck. She was so appreciative and wholesome with every word she spoke and is just the kindest person. PVRIS put on and unbelievable show and their stage setup had unique display screens resembling picture frames and awesome strobe lighting.
Check out PVRIS if you haven't already. You can keep up with PVRIS by visiting their website PVRIS.com as well as their Facebook page Facebook.com/PVRISBandMa.
Tags: All We Know of HeavenAll We Need of HellAWKOHALNOHElectric FactoryPhiladelphiaPVRISWhite Noise
About amandaleahphoto
You may also like...