Quilt wistfully whisks Chicago away at Schubas.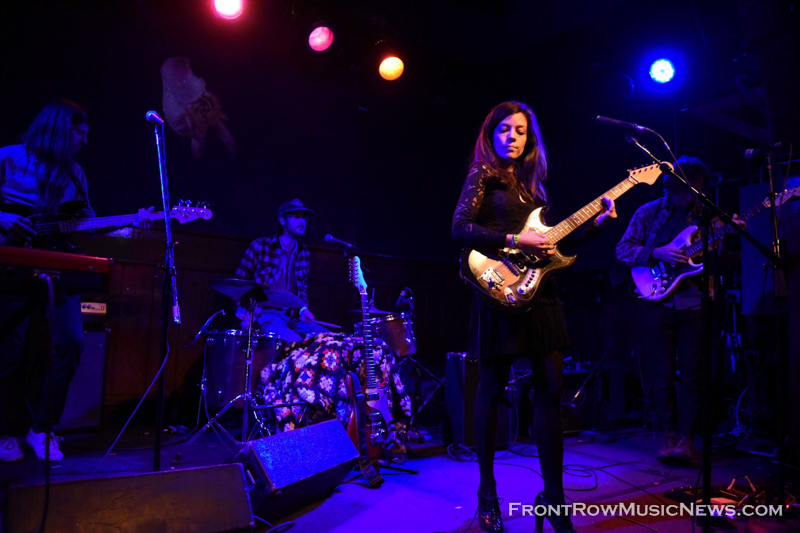 Quilt-Photo-credit-Jen-Emmert
Psychedelic rock outfit, Quilt (consisting of Anna Fox Rochinski on vocals and guitar, Shane Butler on vocals and guitar, Keven Lareau on bass and vocals and John Andrews on drums and vocals), breezily serenaded Chicago on April 6 at Schubas. Accompanied by a quirky visual slideshow featuring scenes from nature and random objects, it was like there were two separate performances occurring simultaneously, yet somehow–through the band's genius, of course–able to flow cohesively as one. While promoting their latest release, Plaza, Quilt also performed songs from their previous albums, Held in Splendor and Quilt. Evocative of antiquated and contemporary idealism, Quilt beautifully and flawlessly blends airy rock and dreamy pop music with equally mesmerizing harmonies and unity and set an impeccable standard at Schubas that evening.
The band will return this summer to perform at Chicago's Wicker Park Fest (July 23-24). For more information, check out Quilt's website.
You may also like...