Sleater-Kinney at Riviera Theatre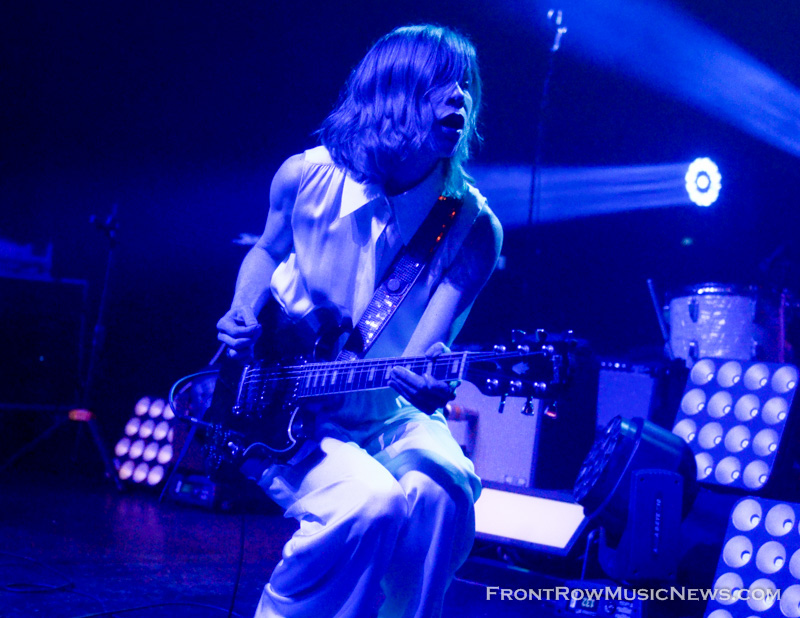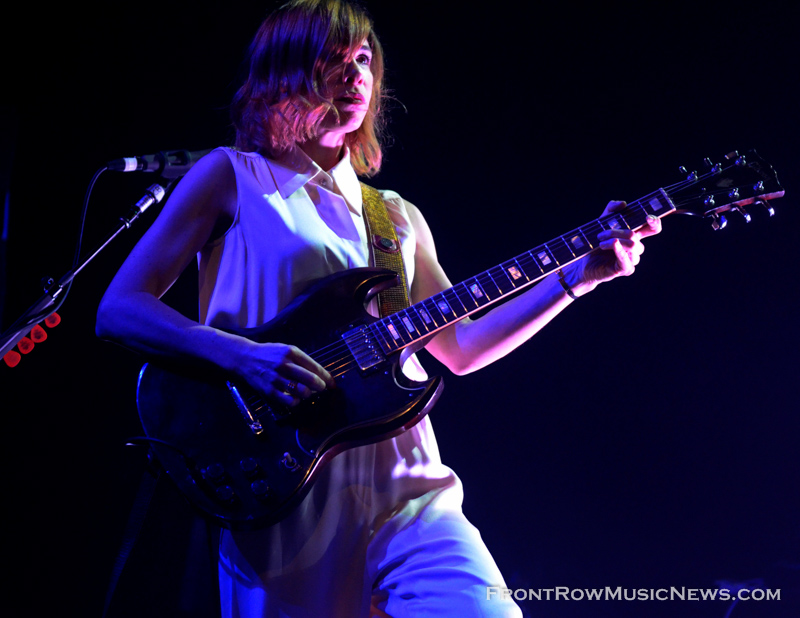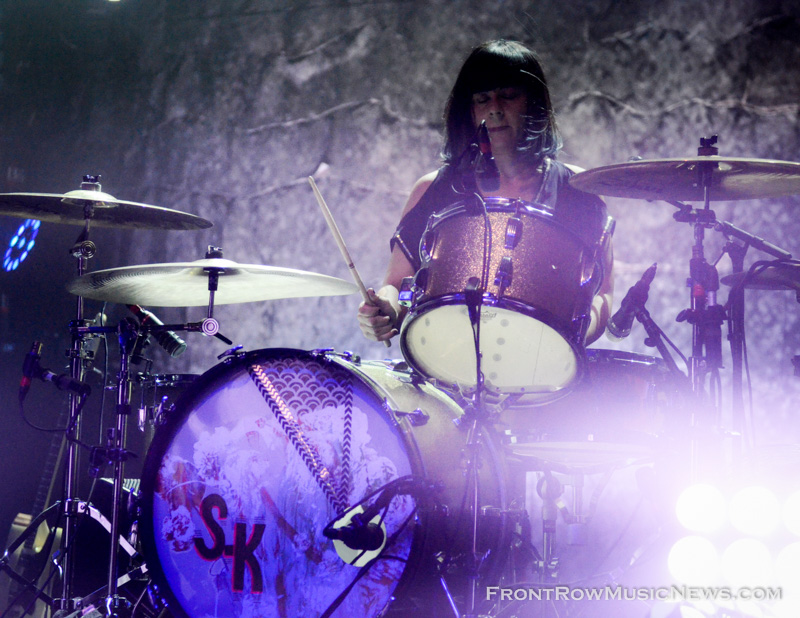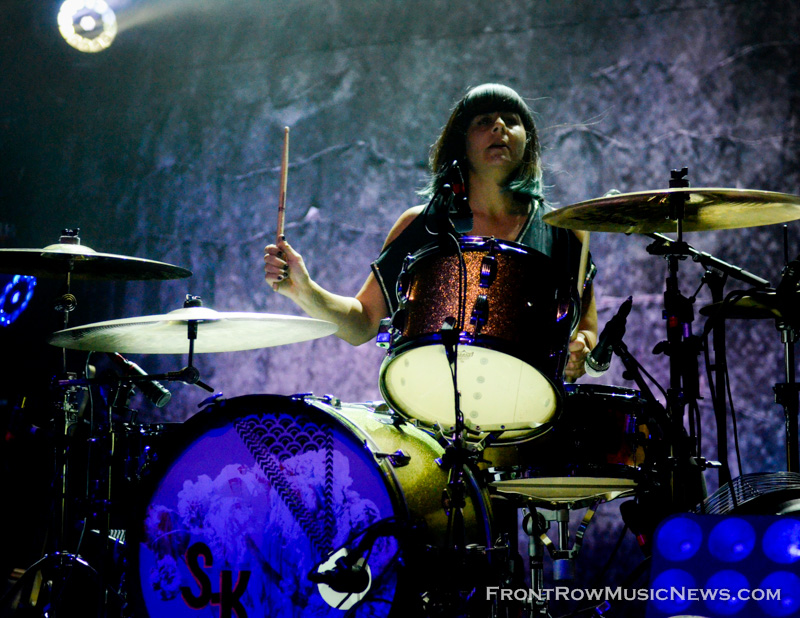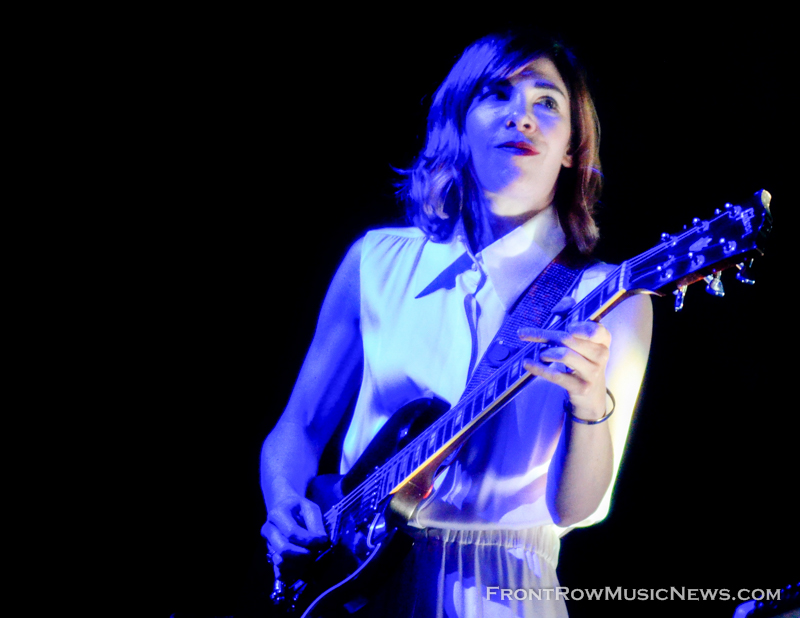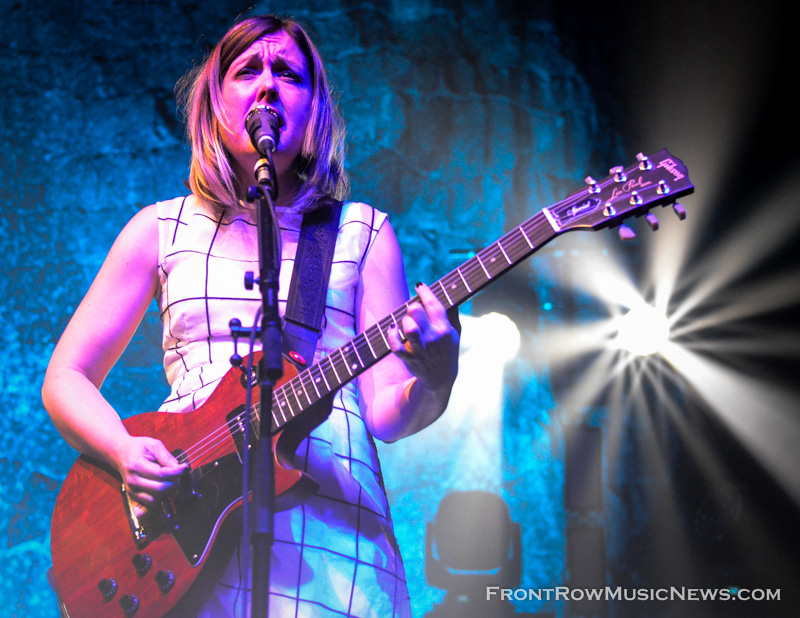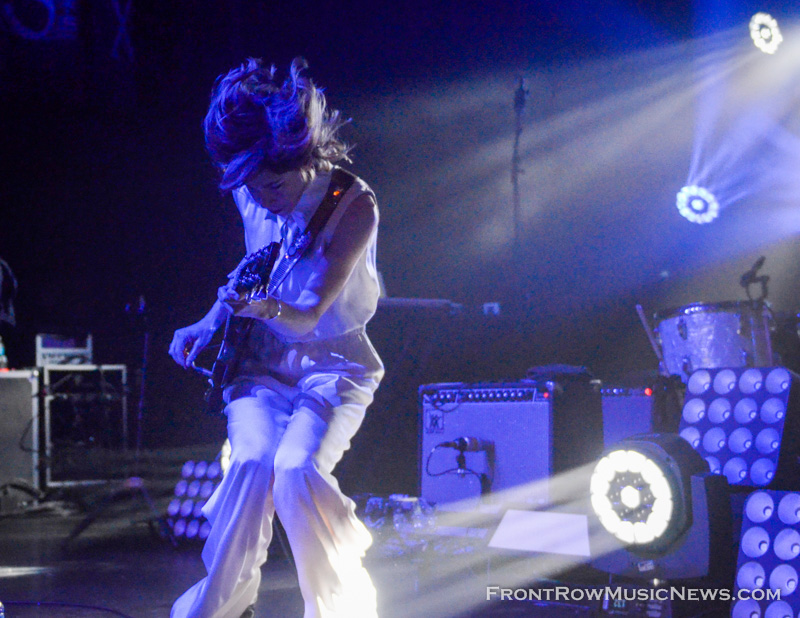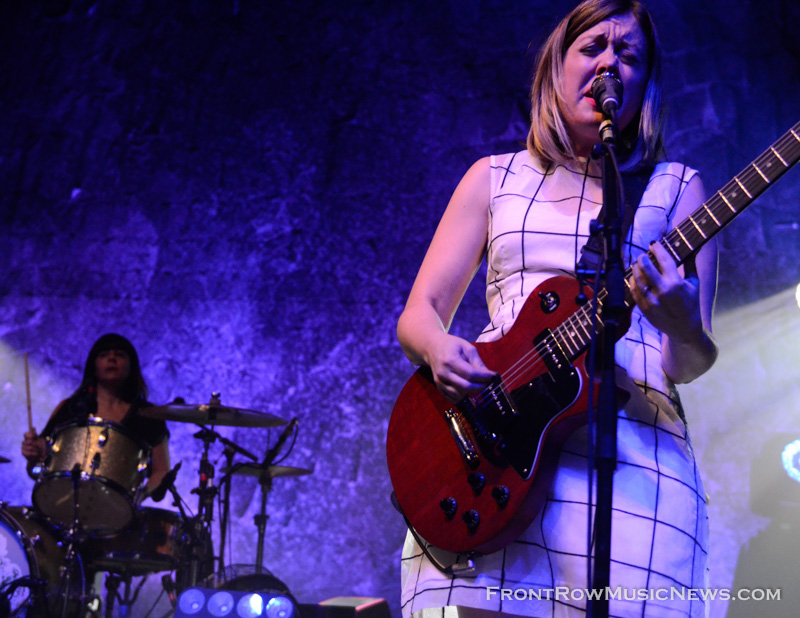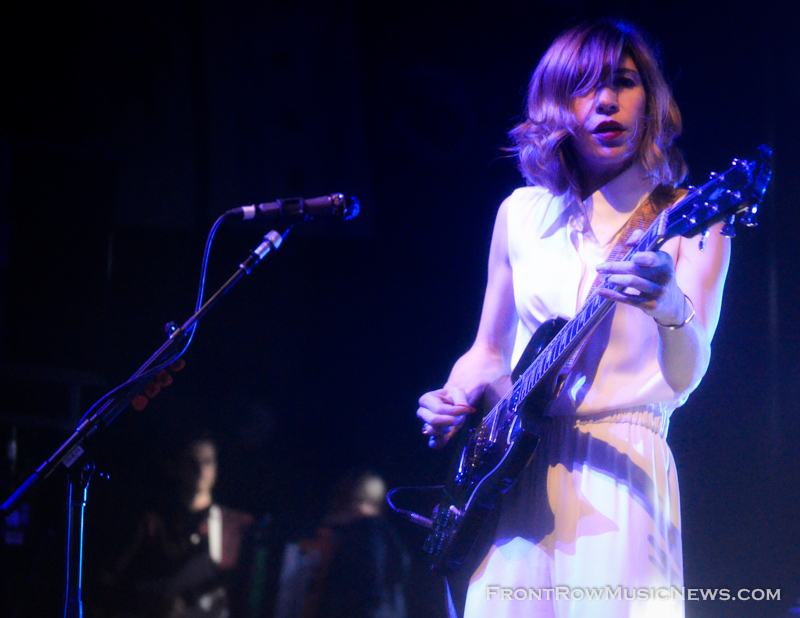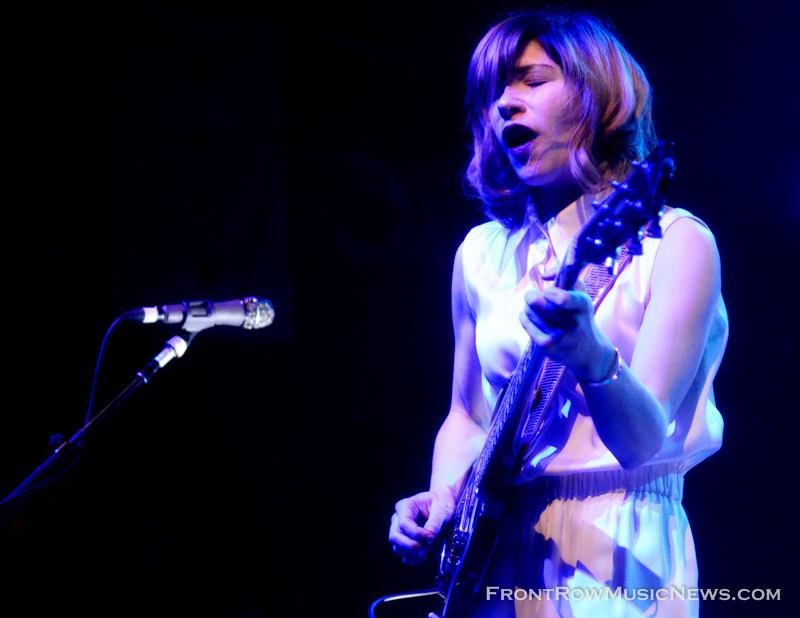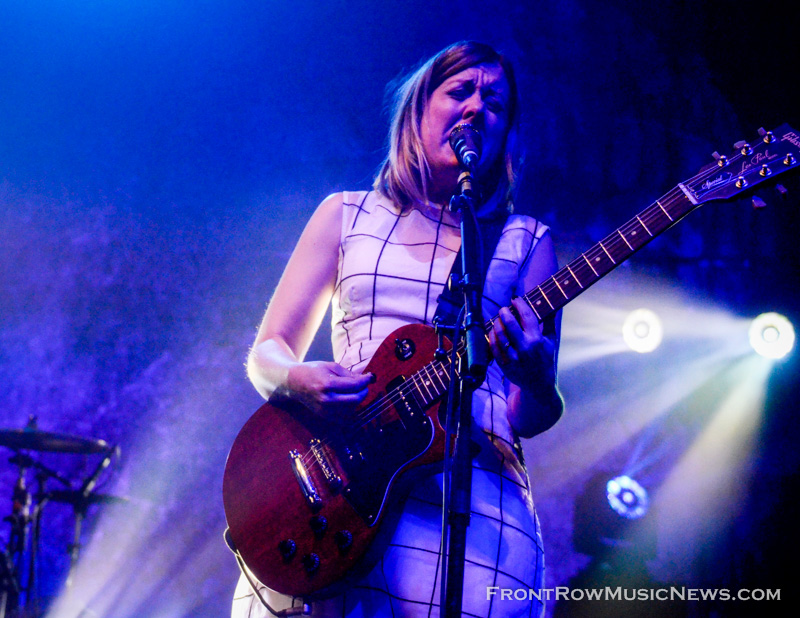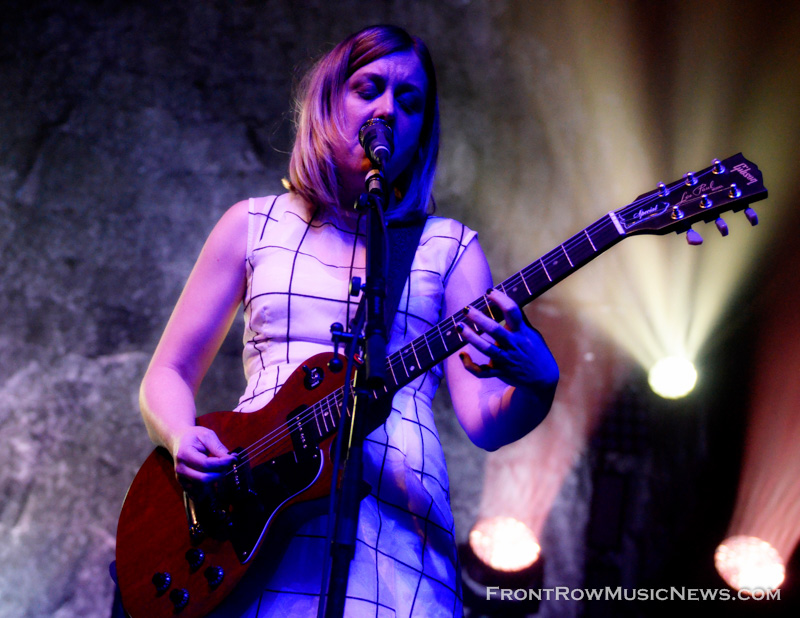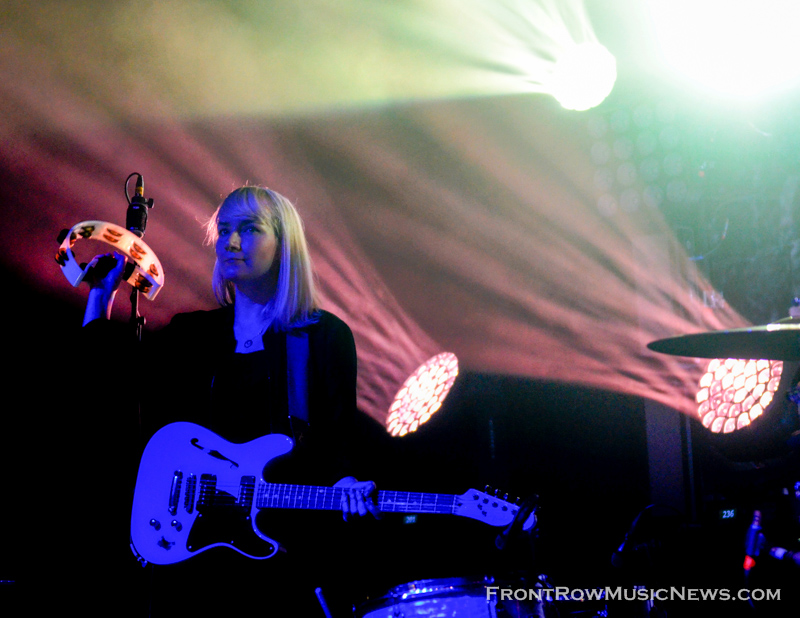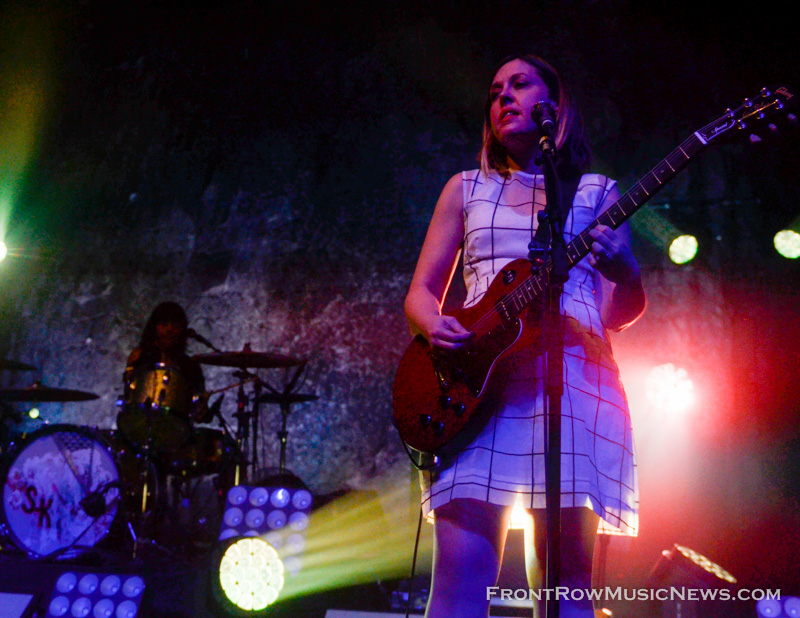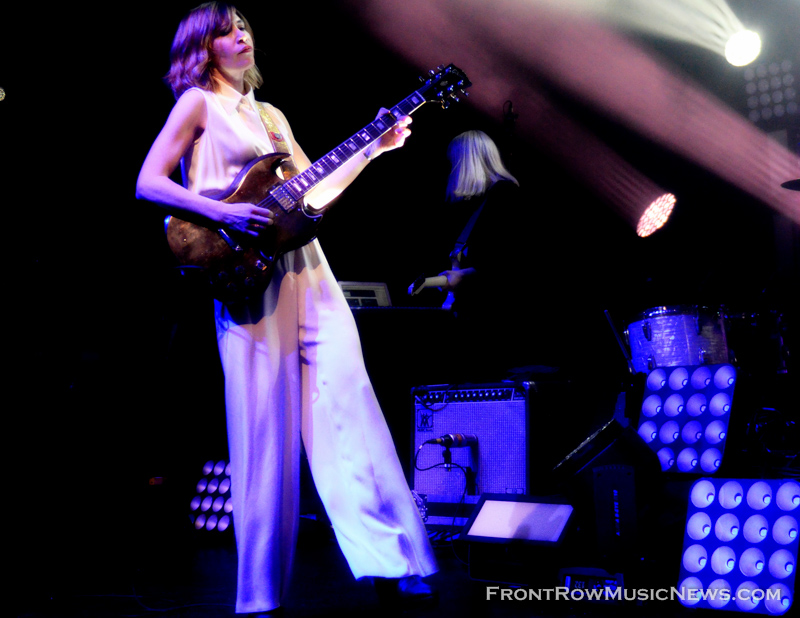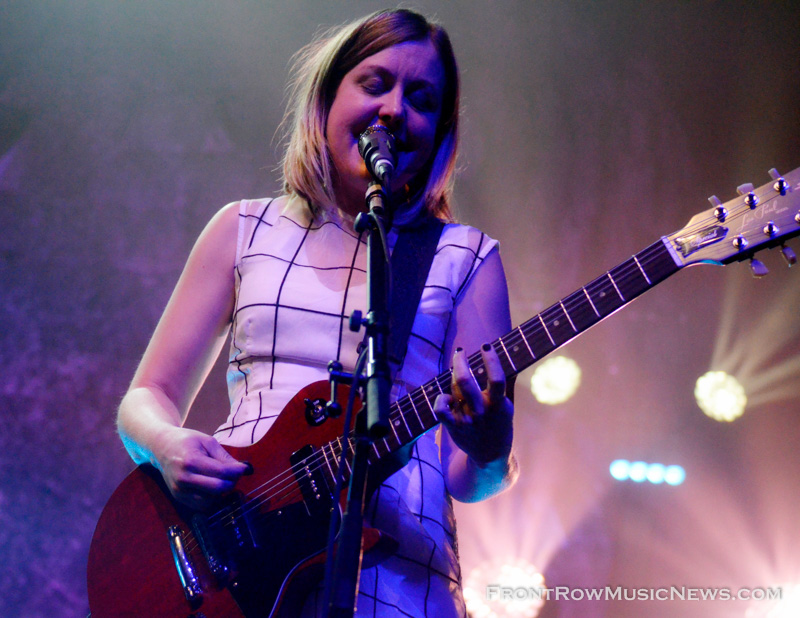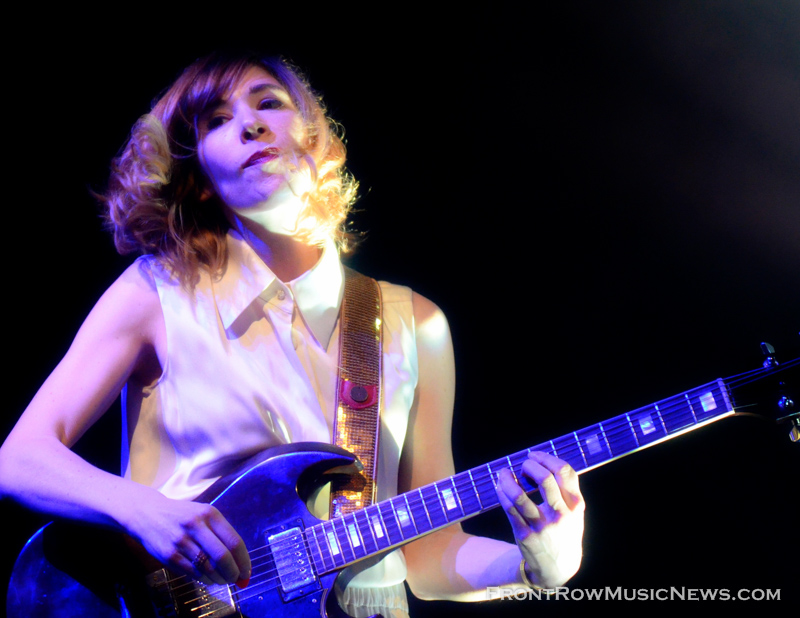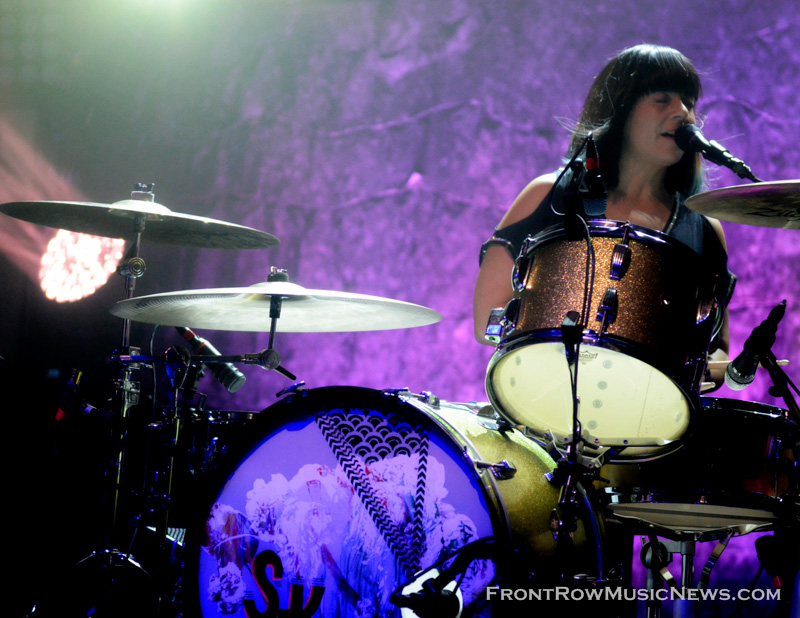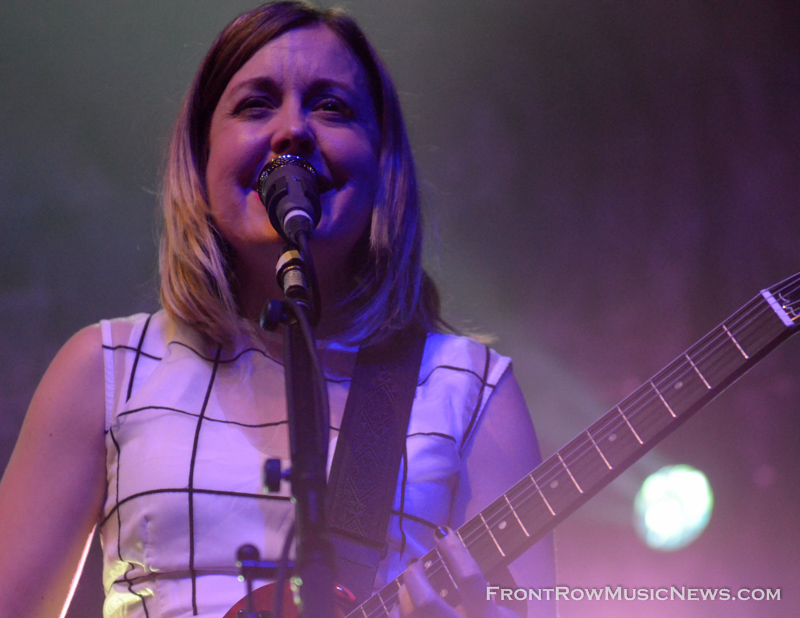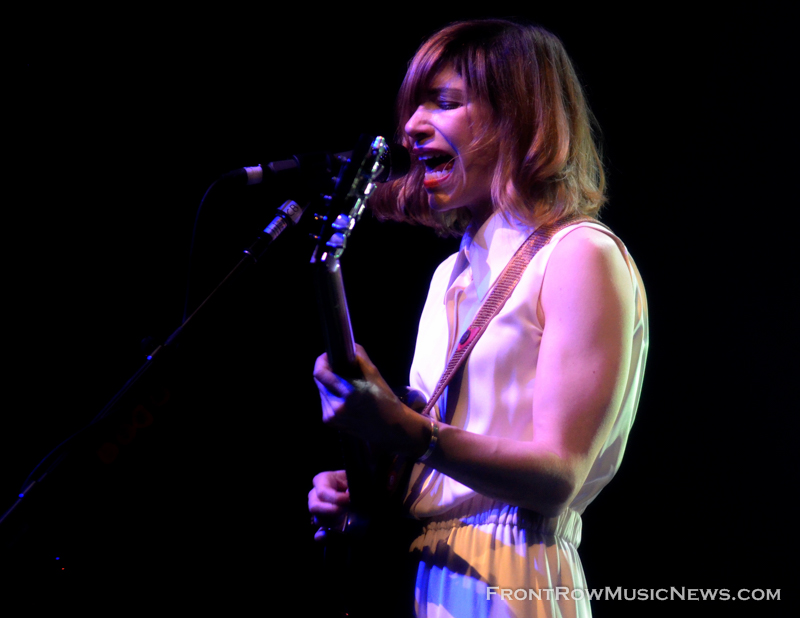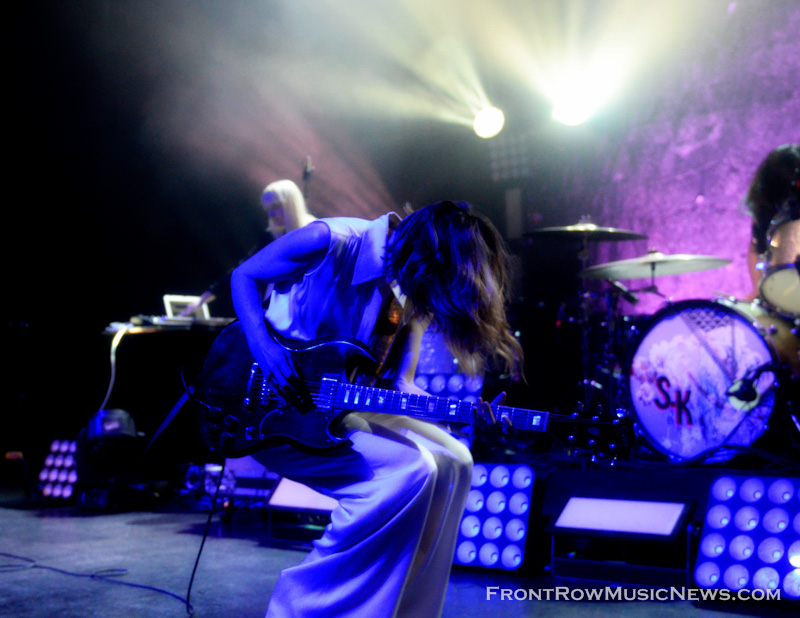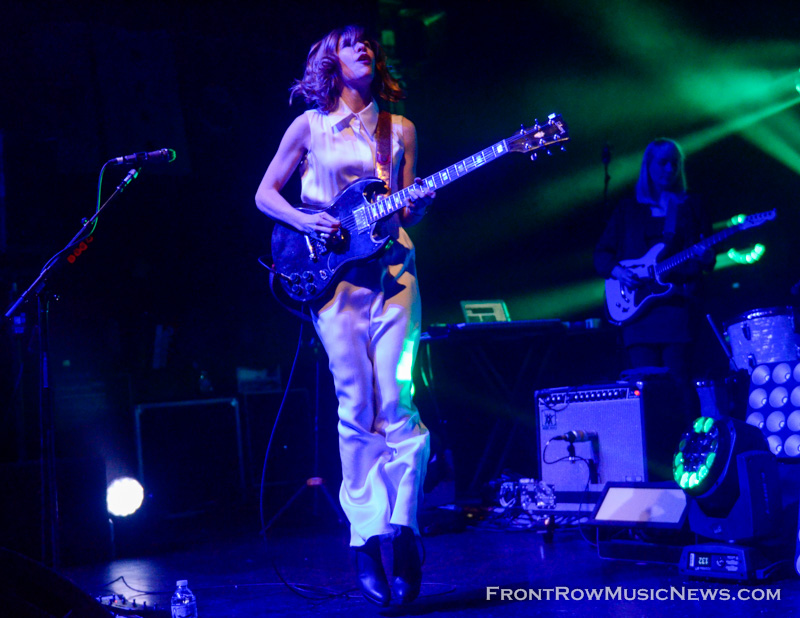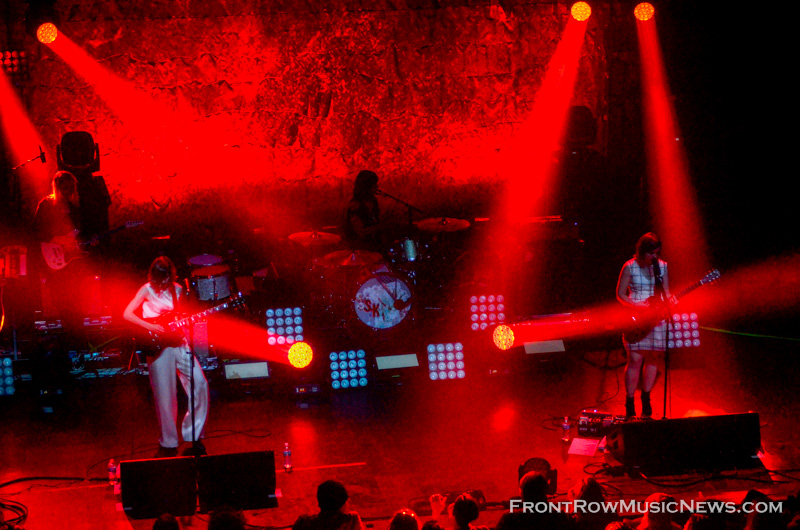 The New Year may only be one-sixth underway, but it's very possible that the best show of 2015 has already occurred in Chicago. The proclamation, "Let's destroy a room with this love"—a lyric from Sleater-Kinney's latest single, "New Wave"—could not have been a more relevant and encouraging motive as the transcendental, tumultuous and triumphant trifecta of Corin Tucker, Carrie Brownstein and Janet Weiss graced The Riviera Tuesday night. Despite a seemingly indefinite hiatus and a ten year gap in releasing an album, Sleater-Kinney sounded and coalesced as if absolutely no time had passed them by, and those attending could not have treated them more like the royalty that they truly are.
Just as Sleater-Kinney's entire catalog (new songs included) evokes a myriad of frenzied, yet focused emotions and themes—action, empowerment and unanimity, among others—so does their overall performance. The energy present erupted and lit the entire venue like an astronomical assortment of M-80 fireworks, and despite perfection being impossible, there honestly could not be a more fitting and destined path for these three women to be on. The chemistry between them makes a star-gazed night amidst a moonlit lake look bland; it's just that striking. How a wailing voice like Tucker's can be simultaneously urgent and breathtaking is unprecedented, her power able to reverberate through and reach even the tiniest crevices in the Riviera's towering walls and ceilings. Similarly, Brownstein's hollow and cacophonous tone commands just as much, not to mention her notorious foot-kicking and general movement around a stage. Indeed, their voices and equally unique instrument-playing, not to mention Weiss's corybantic drumming, are simply irreplaceable and unmatchable. And while it's only natural to be so entranced by them that a general, harmless yearning to hear them interact more appears, there's also an unequivocal understanding immediately present, and that is that their music speaks louder than any of their words. Despite a few intermittent thank you's; Brownstein's admittance to the "No Cities to Love" chorus being written in a Chicago hotel room; Tucker dedicating "Good Things" to those in the back and very top of the venue (reminiscing and relating that when she was younger and went to shows, all she could afford was to be in the back) and shouting out Planned Parenthood ("Give respect to your body!"), the need for reproductive healthcare and the organization's accompaniment on the tour; and Brownstein devoting "I Wanna Be Your Joey Ramone" to Kim Gordon, conversation was minimal and yet absolutely enough to quench the entire audience. Their endurance in jumping and singing along for the duration (but most especially during the chorus on "Modern Girl": "My whole life was like a picture of a sunny day.") attested to the impact Sleater-Kinney has had on all of them over the years. They are, unquestionably, just as able to conquer the world with their influential music as they were 10+ years ago, and they will remain positively embedded in every encounter's subconscious. The riot grrrl movement has never been more alive and well.
Pitchfork Music Festival cannot come fast enough. Stay up-to-date with Sleater-Kinney on their website.
Set-list: Price Tag / Fangless / Start Together / Oh! / Surface Envy / Words and Guitar / No Anthems / What's Mine Is Yours / Get Up / No Cities to Love / Youth Decay / Light Rail Coyote / A New Wave / One Beat / Bury Our Friends / Good Things / Entertain / Jumpers Encore: Gimme Love / I Wanna Be Your Joey Ramone / Little Babies / Modern Girl / Dig Me Out
You may also like...