WATERS at the House of Blues Chicago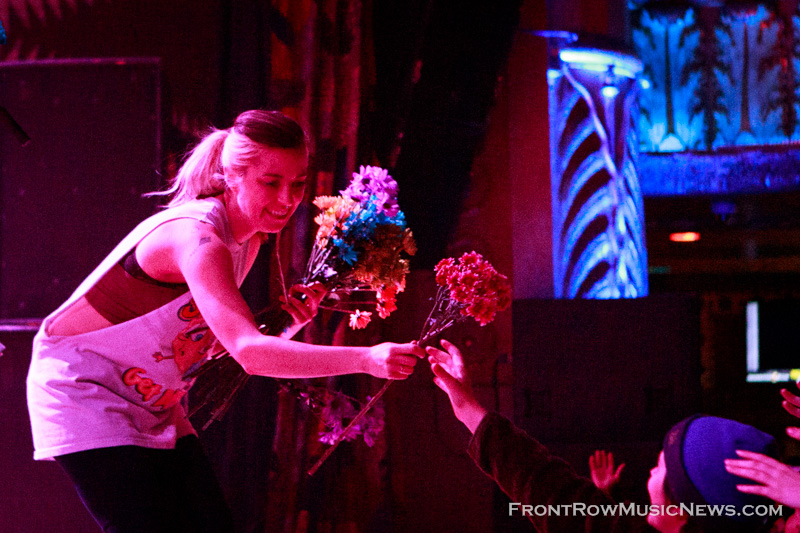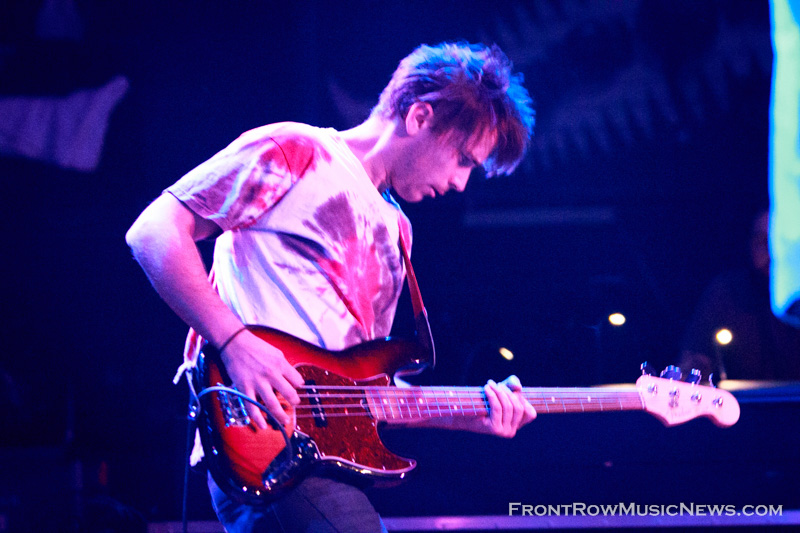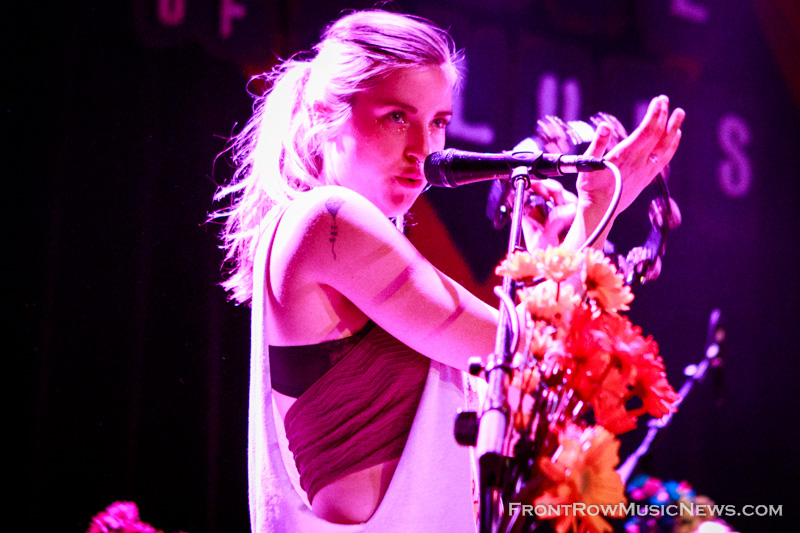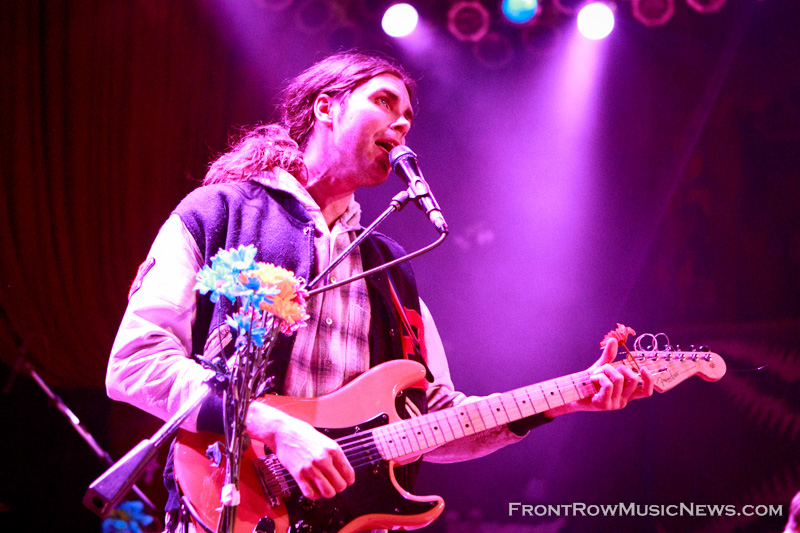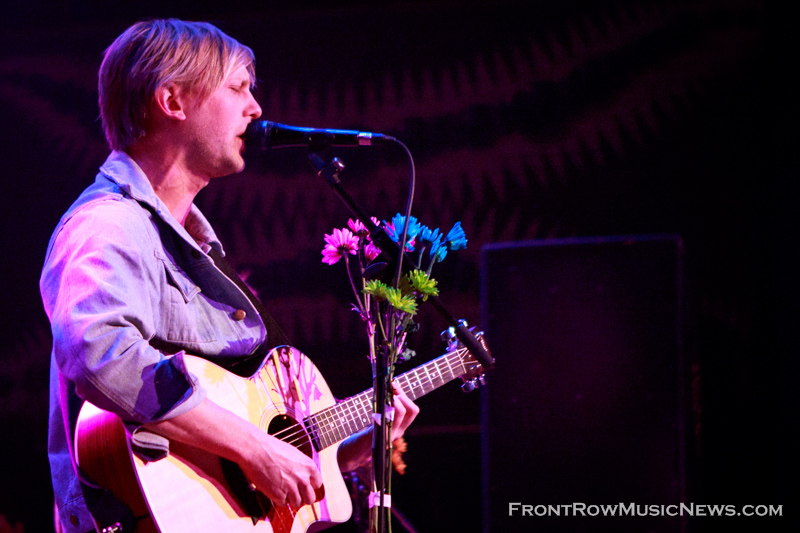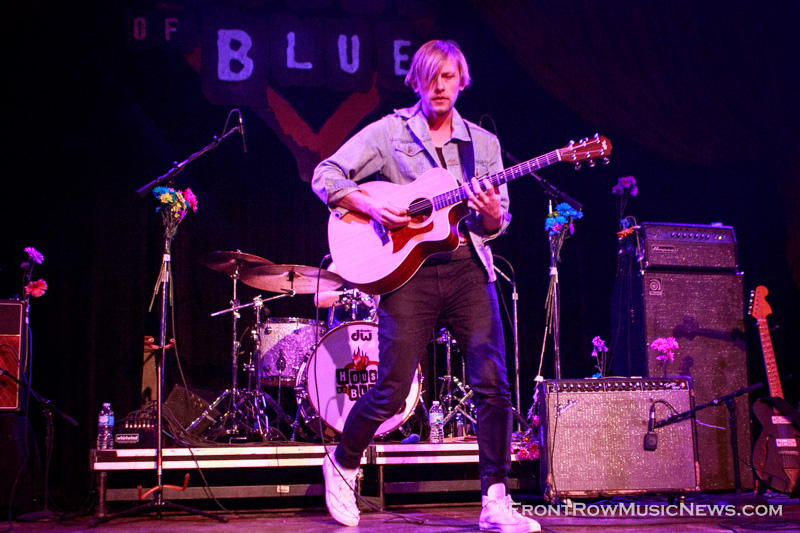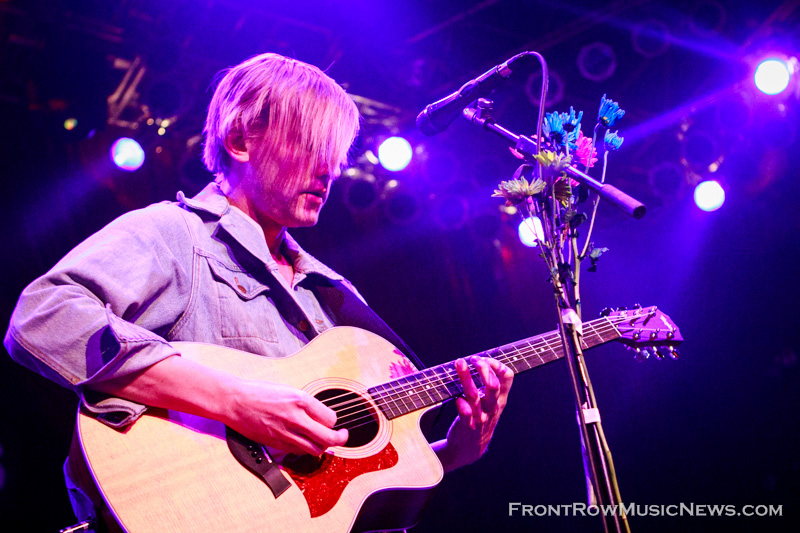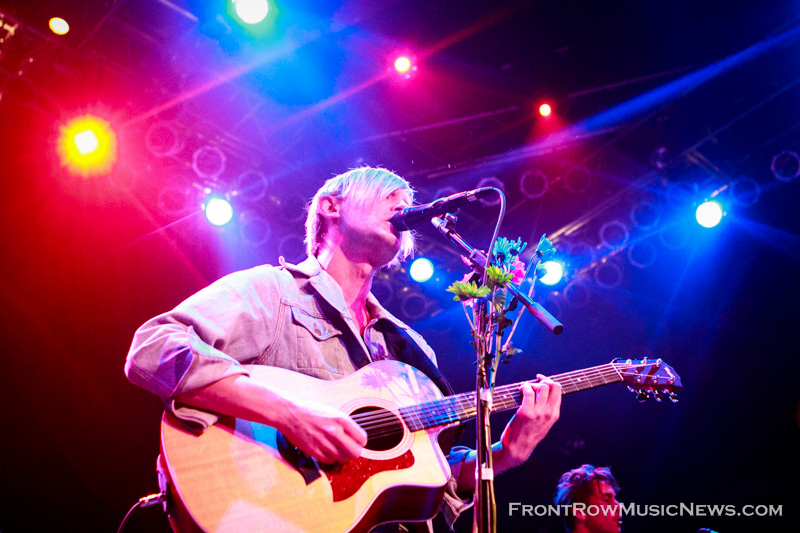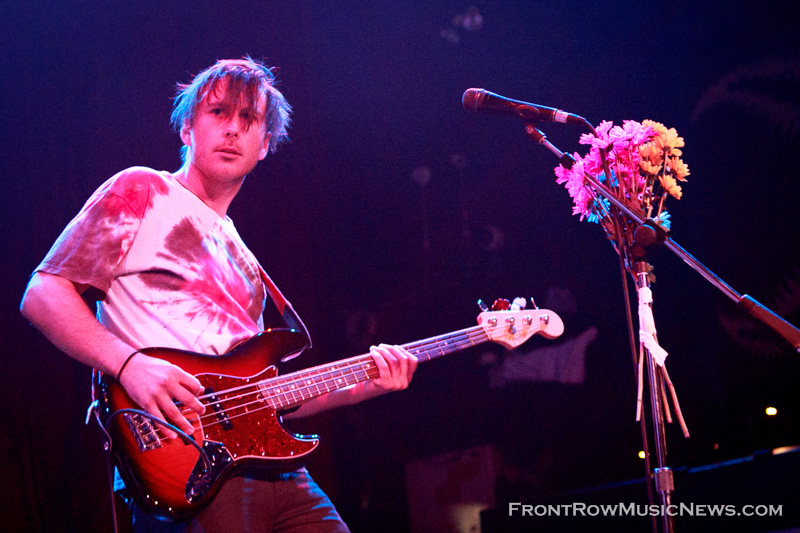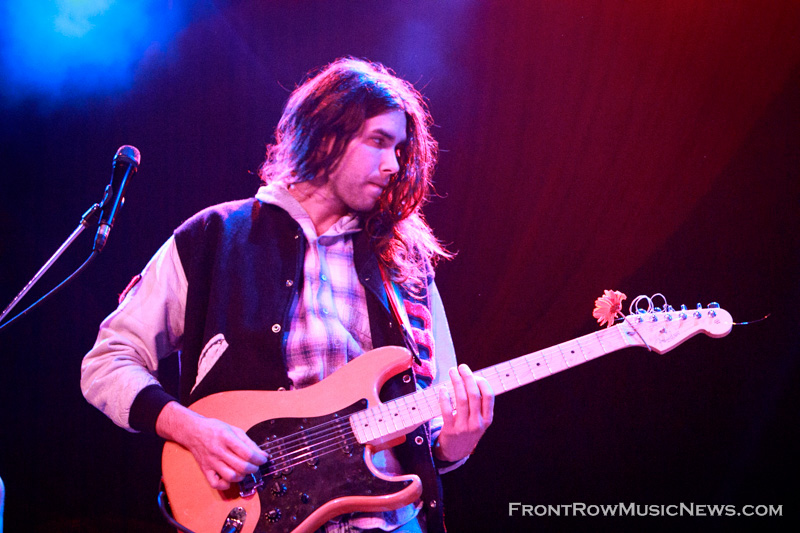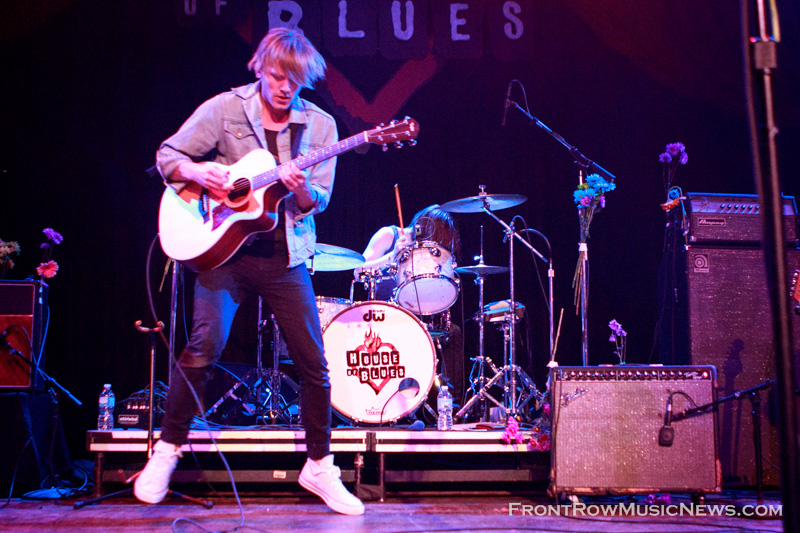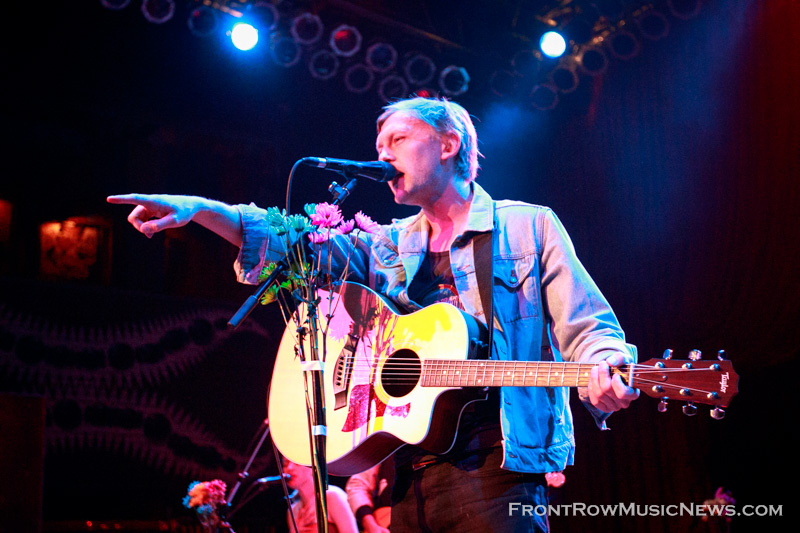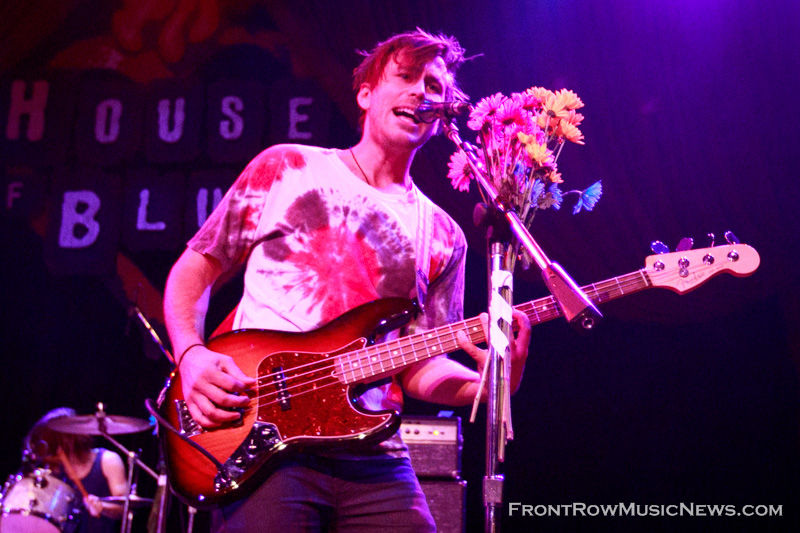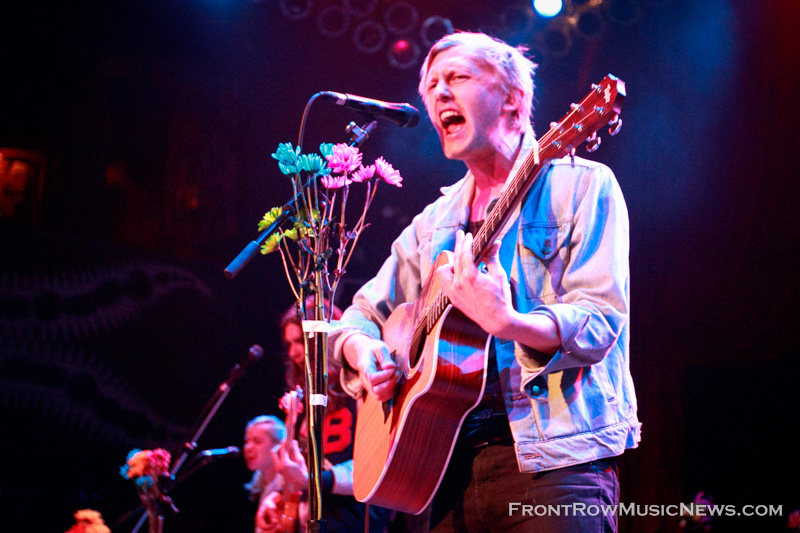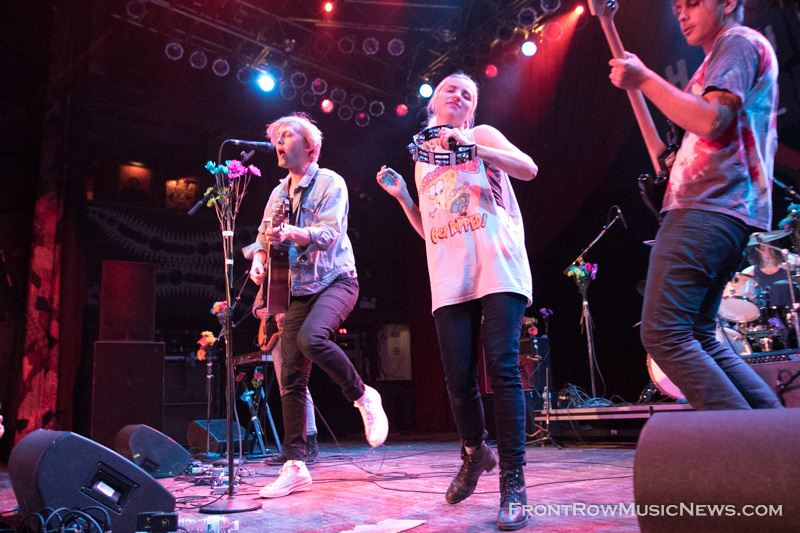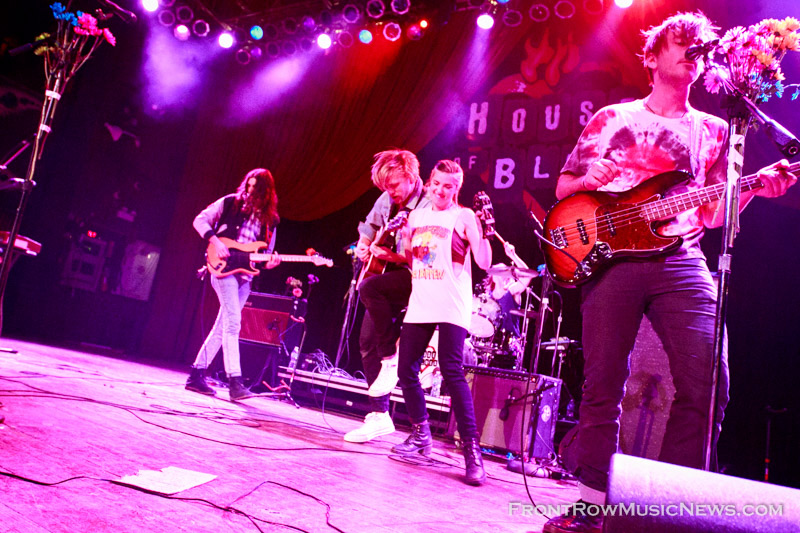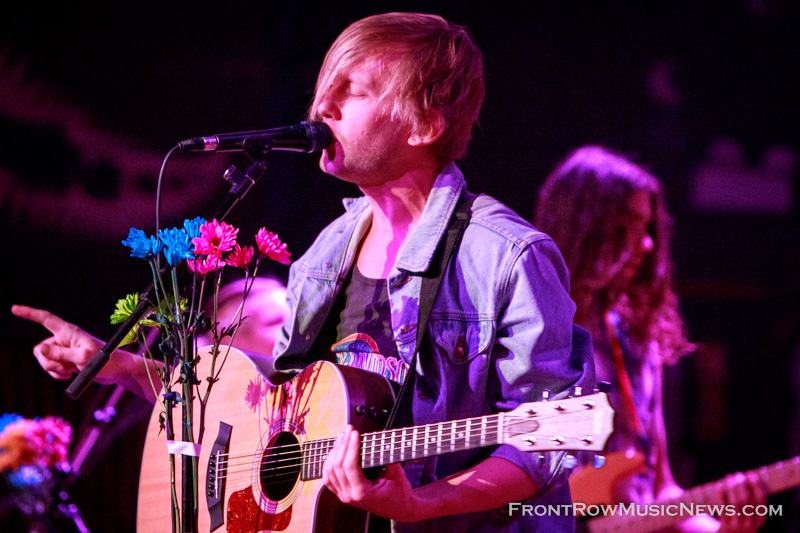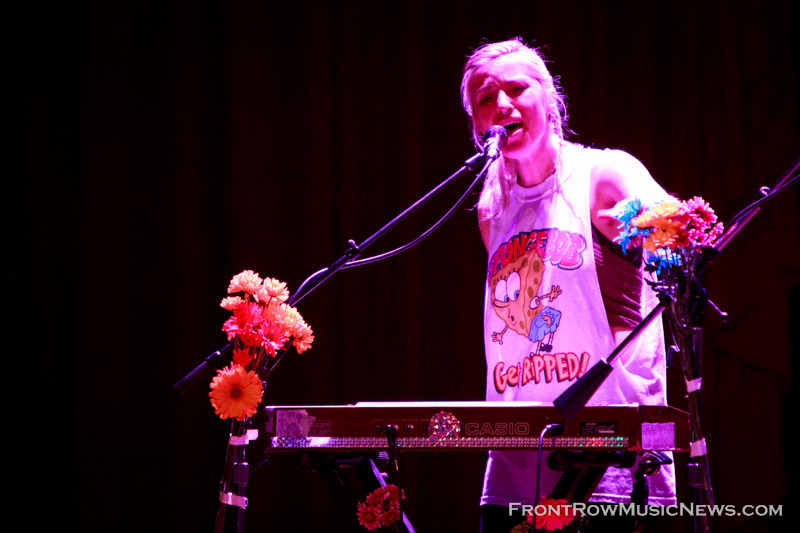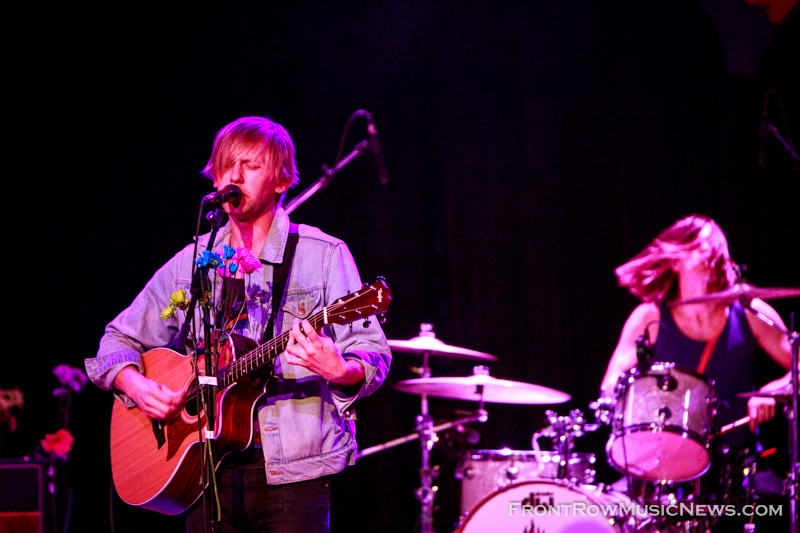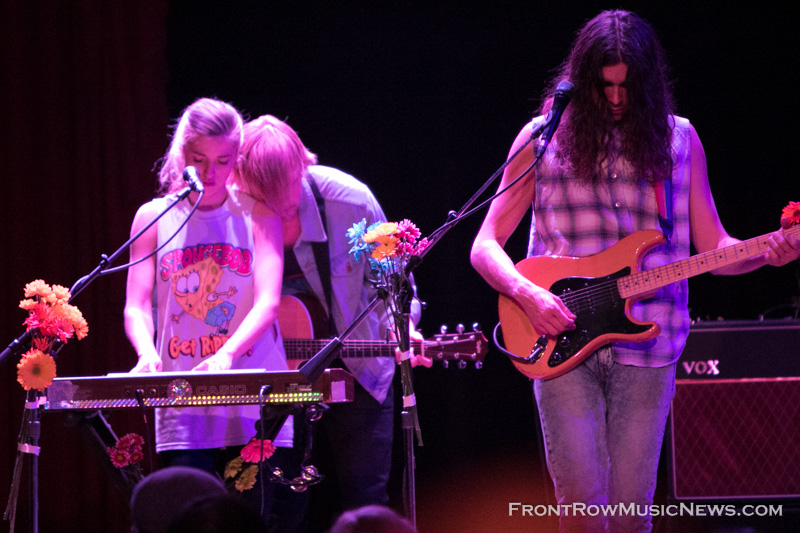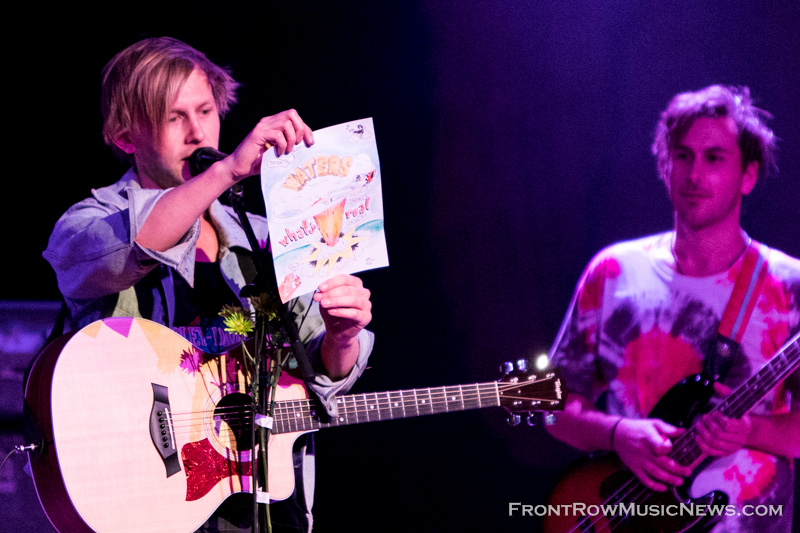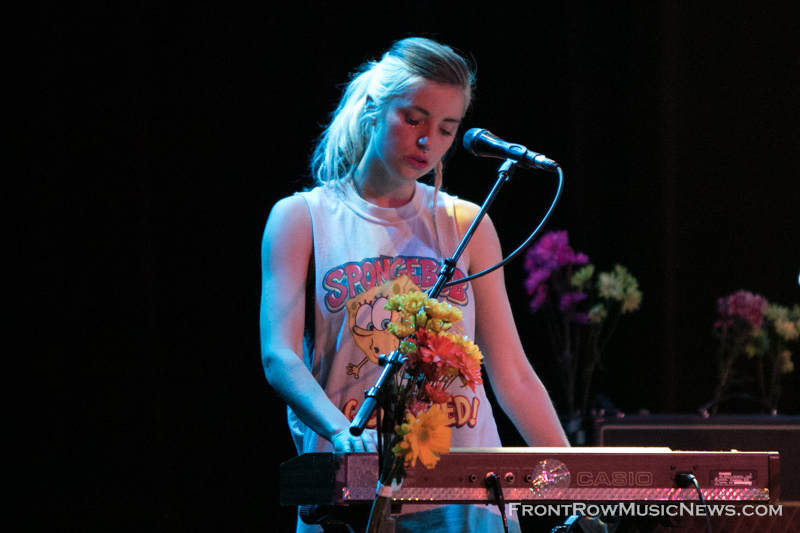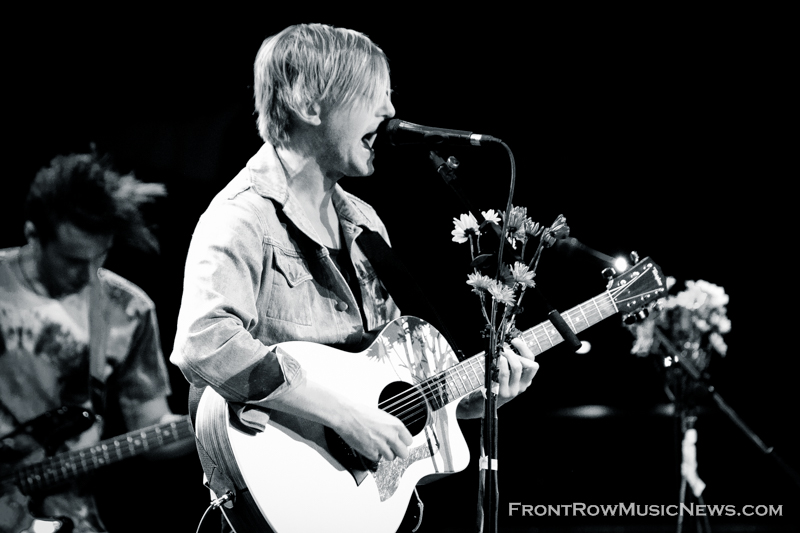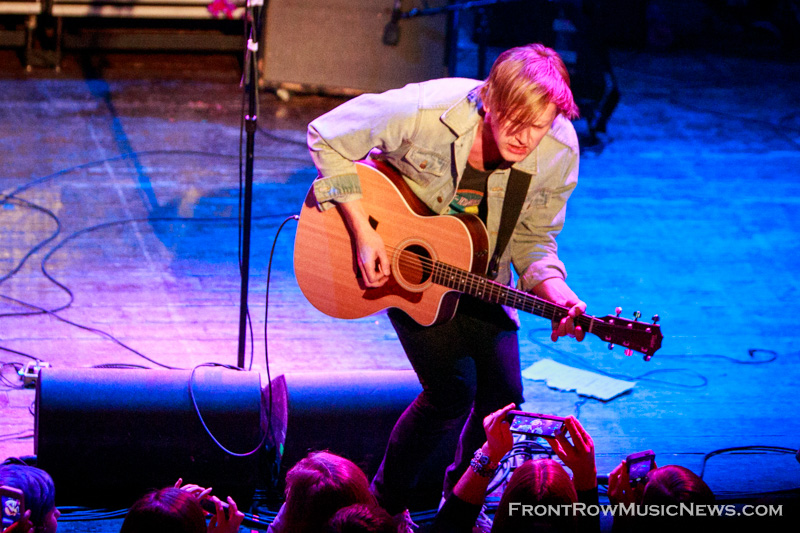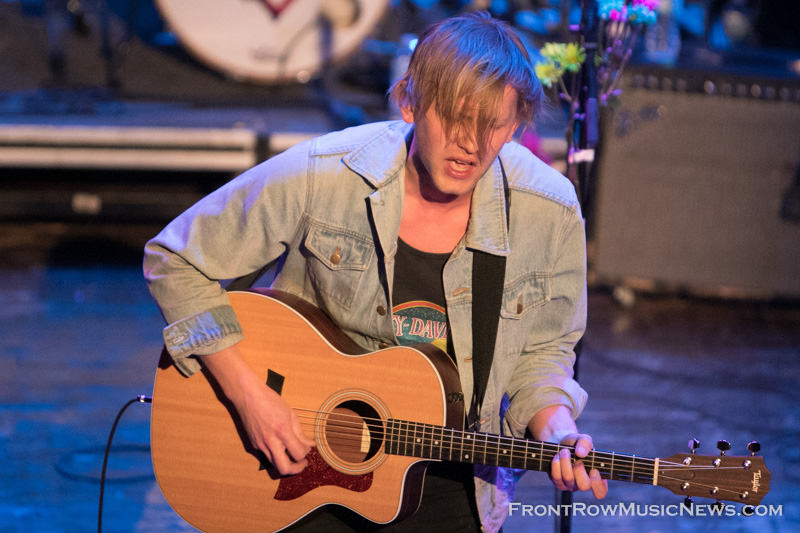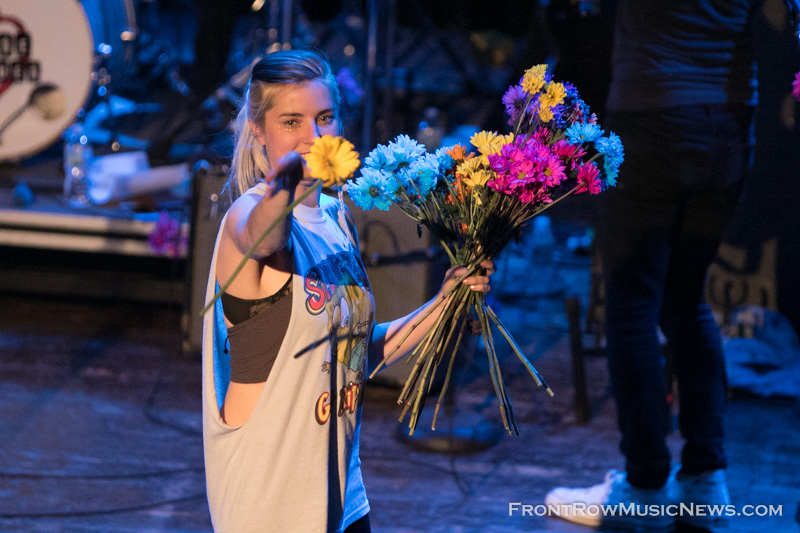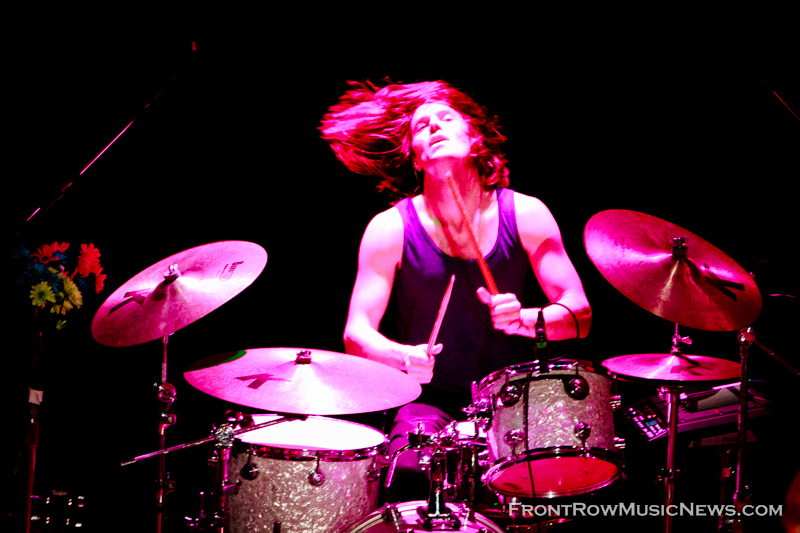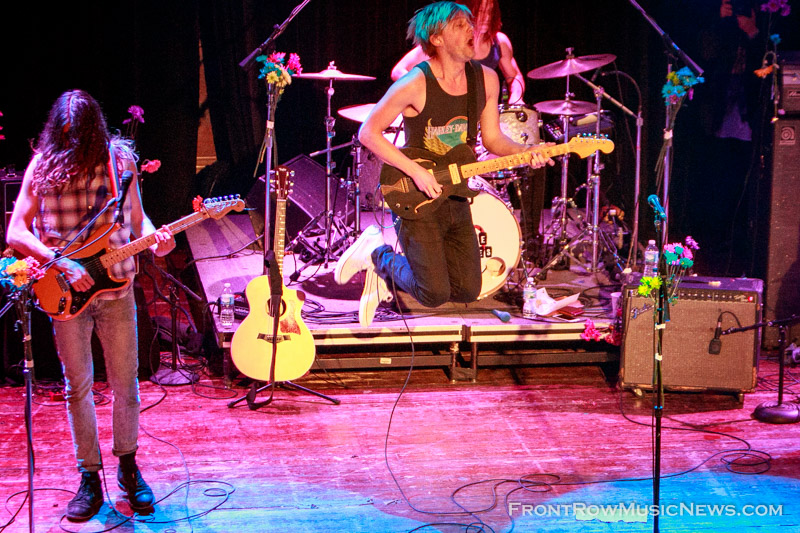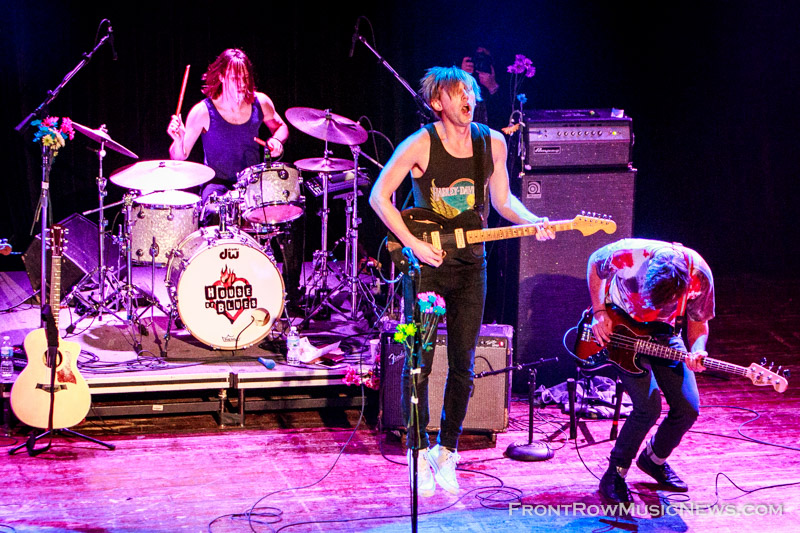 On a very cold and snowy Chicago night, California based band, WATERS, warmed up hearts of their fans with a 101.1 WKQX "Queued Up" performance at the House of Blues. When the curtains opened, the mood in the House of Blues quickly changed to a warm California atmosphere with the band's microphone stands draped with colorful flowers. In addition, Sara DaMert graciously welcomed the audience to the show by throwing flowers out to fans in the first few rows. WATERS is no stranger to Chicago's House of Blues, having just performed there in November 2014. In spite of the poor weather, Van made mentioned how much he liked the Chicago and specifically, the House of Blues.
Presently located in Los Angeles, WATERS was originally formed in 2011 in Oslo, Norway. The band consists of Andrew Wales on drums, Brian DaMert on guitar, Greg Sellin on bass, Sara DaMert on keys and Van Pierszalowski on lead vocals and guitar.
The current tour is in support of WATERS' upcoming album, What's Real. Although the new album isn't due out until April 7, 2015. Four songs have already been released, including "Got to My Head", "I Feel Everything", "Stupid Games" and "Over It". Van states that the songs on the new album are written about heartbreak, about finding clarity and about feeling stuck in your hometown. They are emotional songs, which he hopes people will connect with deep inward feelings. For example, the song "I Feel Everything" is a song about the addiction of abusive and extreme relationships, while "Over It" is a song about finally getting out of it.
The night's set included several songs from What's Real, including Rebel Yell, which has not been release yet. In addition, WATERS played selected songs from their debut record, Out In The Light, which included "For the One".
At one point, Van was presented with WATERS fan art, created based on the Green Day album cover for Dookie. Holding it up for the audience to see, he explained how that album made him want to play electric guitar and start a band many years ago.
Midway through the performance, Van showed his comfort in performing in front of an audience by having the rest of the band step off stage while he performed heart-filled, acoustic version of Mickey Mantle. Since he accomplished this without any microphones or speakers, he requested that everyone be quiet and encouraged the audience to elbow anyone next to them who was talking to stop. The audience complied and Van sang it flawlessly.
The night closed out with fans singing along with two new songs. First was "Got to My Head", followed by Van encouraging everyone from the WATERS Nation to chant along with the current single, "I Feel Everything".
Keep up to date with WATERS tour dates on their website.
About John Kosiewicz
You may also like...