Weathers at the Metro in Chicago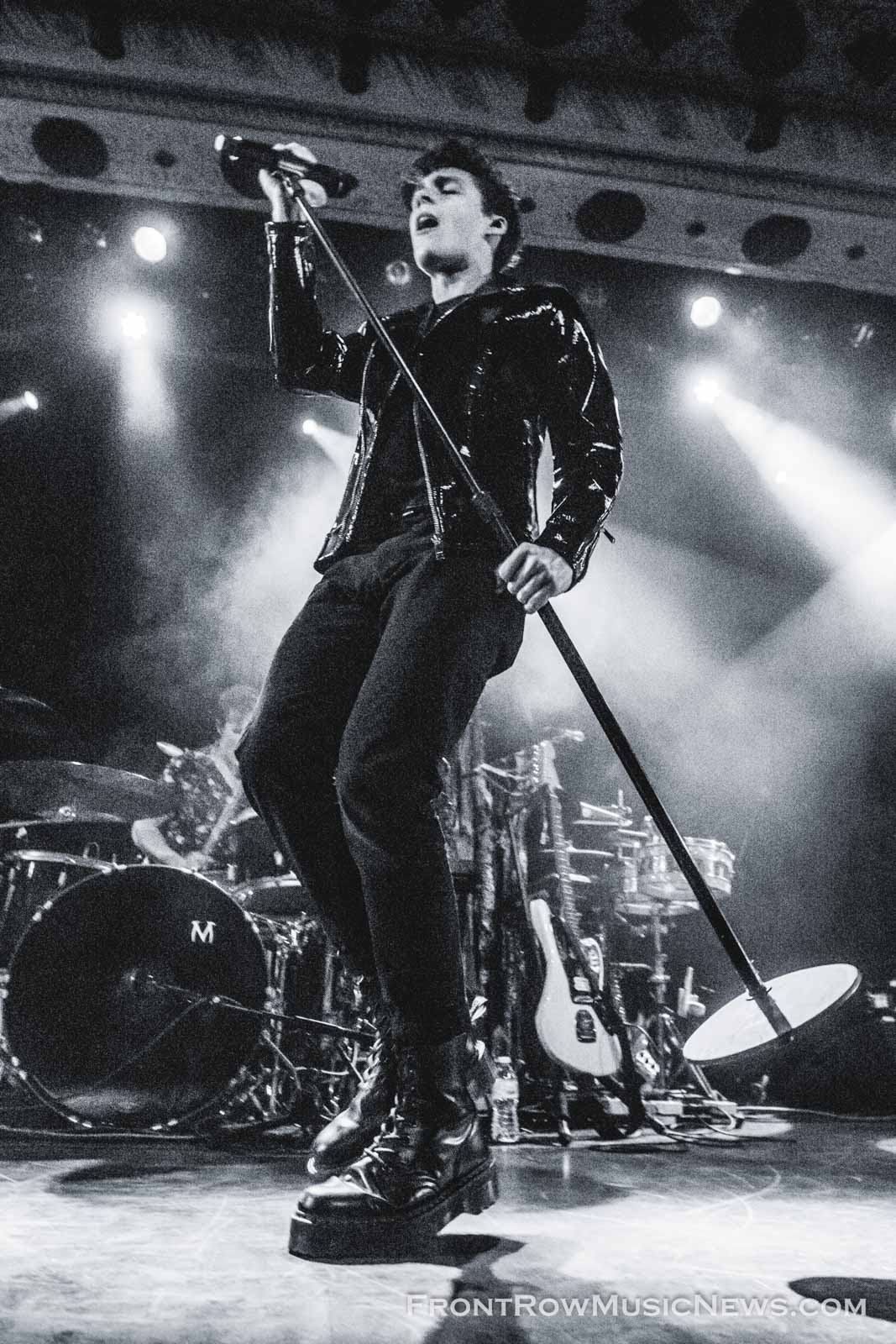 Weathers-Photo-credit-John-Kosiewicz
Last Friday, February 15, 2019 was not just another ordinary below zero wind chill, freezing with icicles hanging from your nose kind of winter night in Chicago. It was hot! Why you might ask? Because Los Angeles-based alt-rock band, Weathers brought the much needed heat to the Windy City. The LA band formed back in October 2015, opened Magic Giant's Home Away From Home tour at the Metro. They warmed up the crowd at The Metro with their magnetic spirit, upbeat songs, and electrifying dance moves. The stylish and talented gents of Weathers include: Cameron Boyer on vocals and rhythm guitar; Cameron Olsen on lead guitar and vocals , Cole Carson on drums and Brennen Bates on bass, keys and vocals.
The early crowd was mixed with Weathers fans competing into rail position vs early Magic Giant fans. We knew to expect, a high energy performance from Weathers, since we caught them back in December 2016 during 101.1 The Nights We Stole Christmas. Starting out with the "I'm Not Ok" first track off their 2018 debut album, Kids In The Night. It got the crowd dancing along with Weathers and continued throughout the night. The set included other favorites from the 2018 release such as "Poser," "Shallow Water," and "1983." Their 2016 smash hit, "Happy Pills" had everyone singing along midway through the set. Boyer mentioned they had just dropped a new song called which was just released two weeks earlier. There was a resounding cheer and a chorus of fans sang along to "Dirty Money." Closing out with "Problems," Boyer jumped down on the barricade to get closer to the audience. After their performance, many in the audience were left wanting more, as well as hoping that a new album will be coming soon. As the band left the stage, both new and old fans were darting downstairs to the merch area for a meet and greet opportunity with the band.
Be sure to keep up with Weathers latest information and tour dates at Weathersband.com
About John Kosiewicz
You may also like...