Blues on the Fox with Marcia Ball in Aurora, IL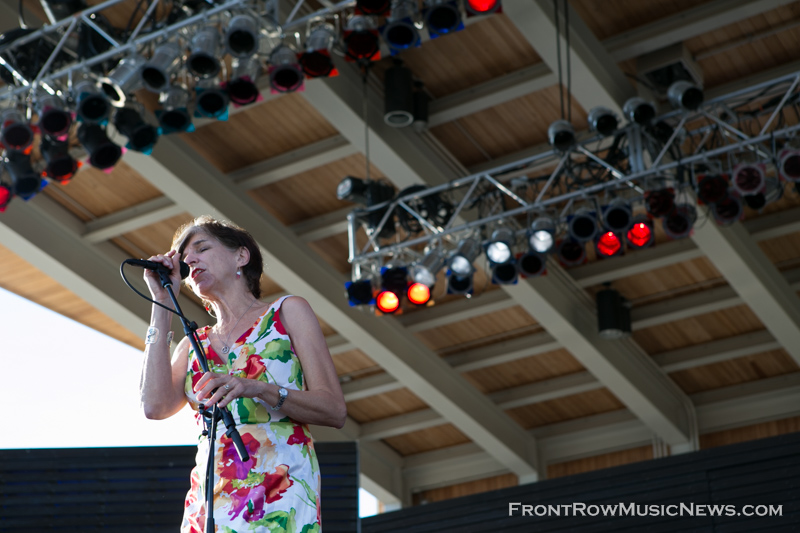 Marcia-Ball-Photo-credit-John-Kosiewicz
Blues on the Fox, celebrated 20 years on June 17 and 18, 2016 at RiverEdge Park in downtown Aurora, IL. Friday night, Marcia Ball opened the red hot blues line-up for The Robert Cray Band.
Born in Orange, Texas, the blues singer and pianist, Marcia Ball, was raised in Vinton, Louisiana. Playing songs like "Peace Love and BBQ" and "Watermelon Time", you know you're ready for some "Texas stomp-rock", "Louisiana blues-swamp" and wild piano playing. During the evening, Ball was ready to show her dancing steps with the crowd stating (in her Louisiana slang), "If I wasn't working, I'd be down there dancing with y'all."
Also on stage was Blues and Roots guitarist, singer and songwriter, Mighty Mike Schermer. Schermer performed "Barking Up The Wrong Tree" off of Blues in Good Hands which was his sixth album and released in October 2015 on Finedog/Vizztone Label and performed "Barking Up The Wrong Tree".
Marcia Ball's most recent album, The Tattooed Lady & The Alligator Man, was released in 2014 via Alligator Records. Other songs from her set list included: "The Squeeze is On", "Right Tool for the Job", "La Ti Da" and "Sending Me Angels" which she dedicated to "Jenny, Kelly and Wendy, along with a dozen or so". Also, can't forget to mention the James Cotton cover, "Play with Your Poodle."
You can find the latest info at the Marcia Ball website.
About John Kosiewicz
You may also like...