Five Finger Death Punch at CFE Arena in Orlando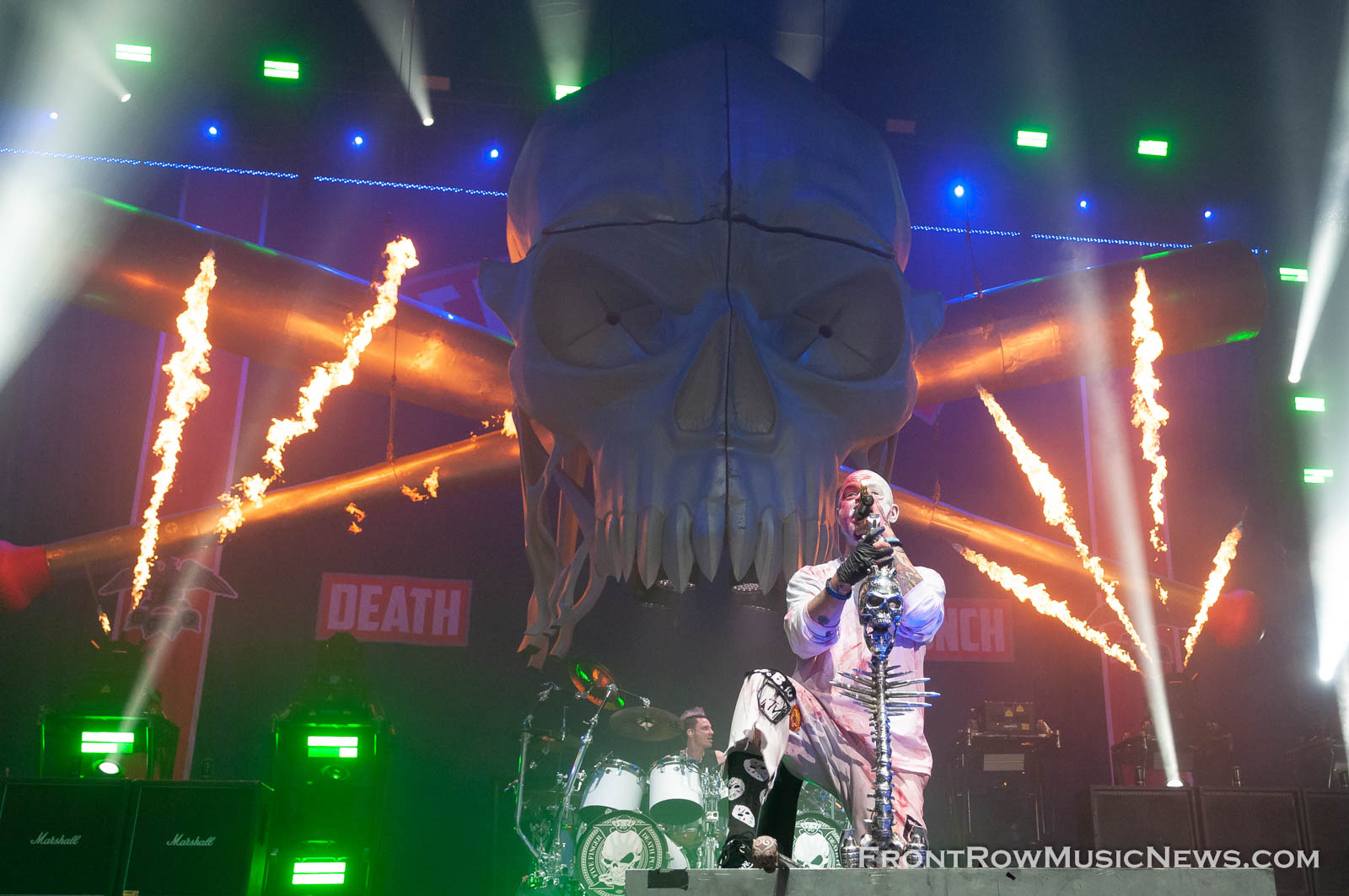 Having seeing Five Finger Death Punch before, I thought I knew what to expect during this concert. This time was totally different than this last around. Although it was an amazing show the outdoor venue was in the sun and hot. Being indoors on a college campus this time, enhanced the who experience with the lighting and and sound. In addition, the show supported their recent seventh studio album And Justice for None. 5FDP definitely turned it up a notch and put on an awesome show.
Five Finger Death Punch started the night with "Under and Over It" and went right to "Trouble" and with the bands stage set up as well and Ivan with his face painted up and clothes to match, you couldn't ask for a better way to start a concert to get the crowd involved. A couple songs into the concert, there was confetti mixed with FFDP five dollar bills falling from the ceiling of the Arena. Half way through, Ivan invited a couple kids to come up on stage and spend one song with him up there and one of the girls that went up was her birthday, so Ivan gave her a stuffed animal as a gift. During the song "Remember Everything", Ivan gave more gifts to the kids and most of the kids were singing with the whole song. Once the kids got down Ivan had the crowd start doing a mosh pit during "Burn MF", which his camera guy got into the pit with everyone as well and they had a great time.
The song list for this concert included: Under and Over it, Trouble, Wash It All Away, Jekyll and Hyde, Sham Pain, Bad Company, No One Gets Left Behind, The Agony of Regret, Wrong Side of Heaven, Remember Everything, Coming Down, Burn MF, Gone Away, Lift Me Up, The Bleeding, and The House of The Rising Sun.
Be sure to catch Five Finger Death Punch the next time they're in your town. Keep up with the latest information and tour dates at: https://fivefingerdeathpunch.com/
You may also like...