Highasakite Closed Out US Tour in Chicago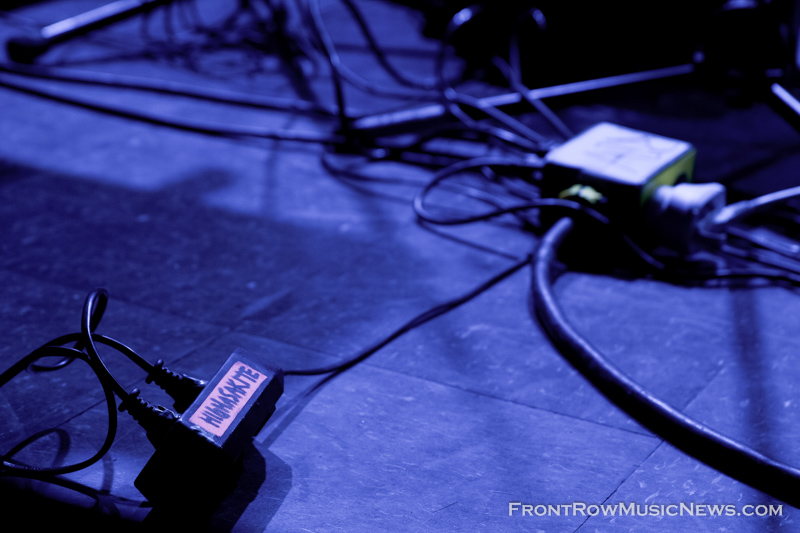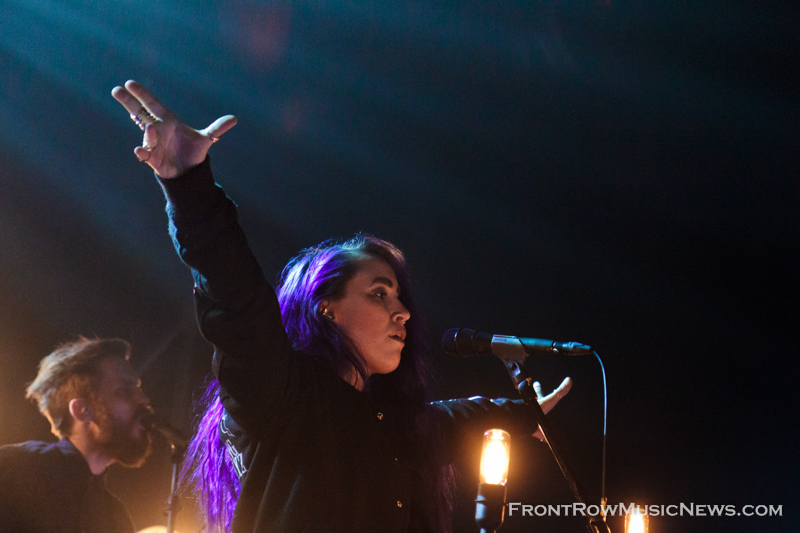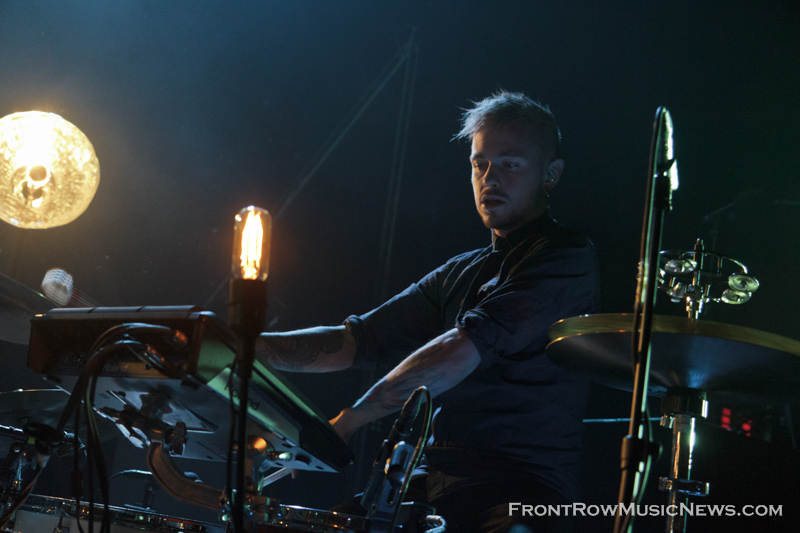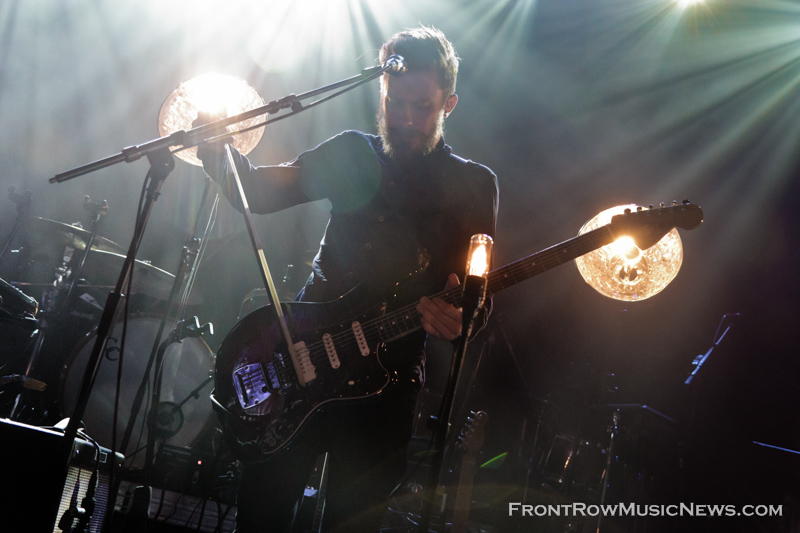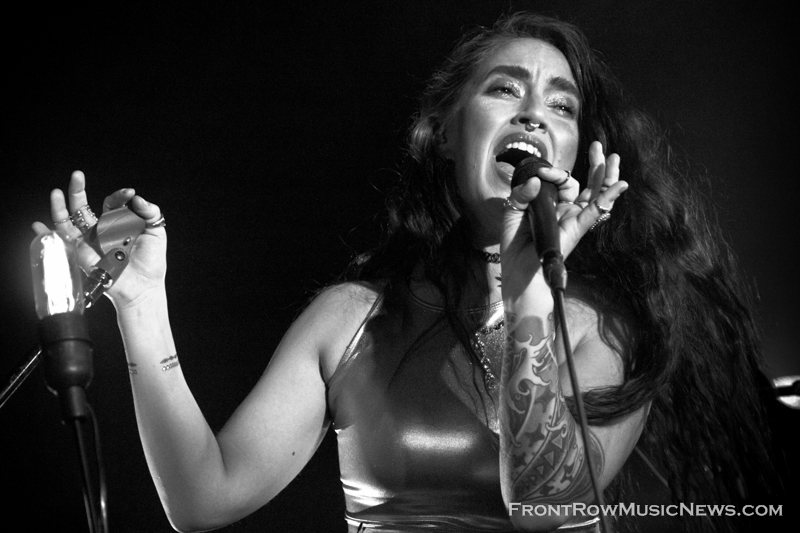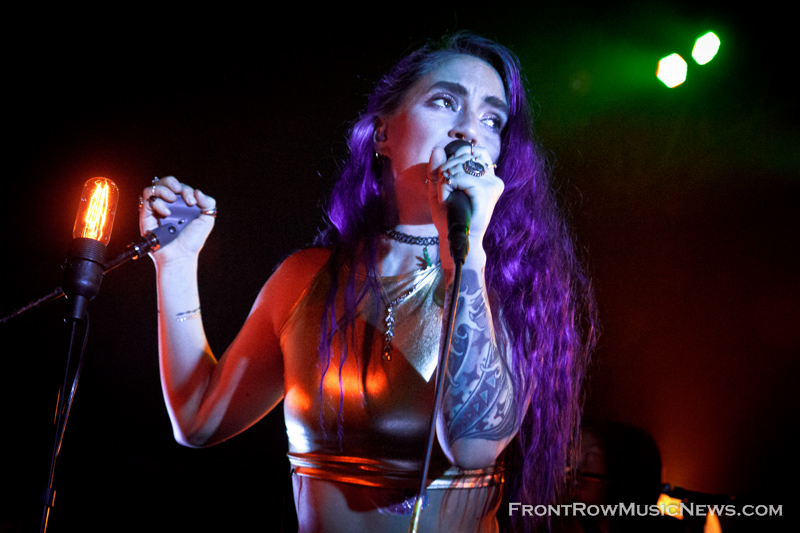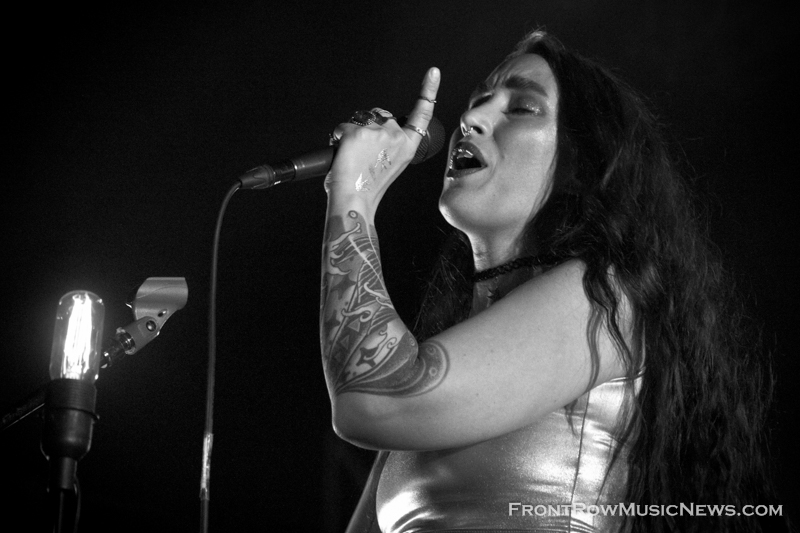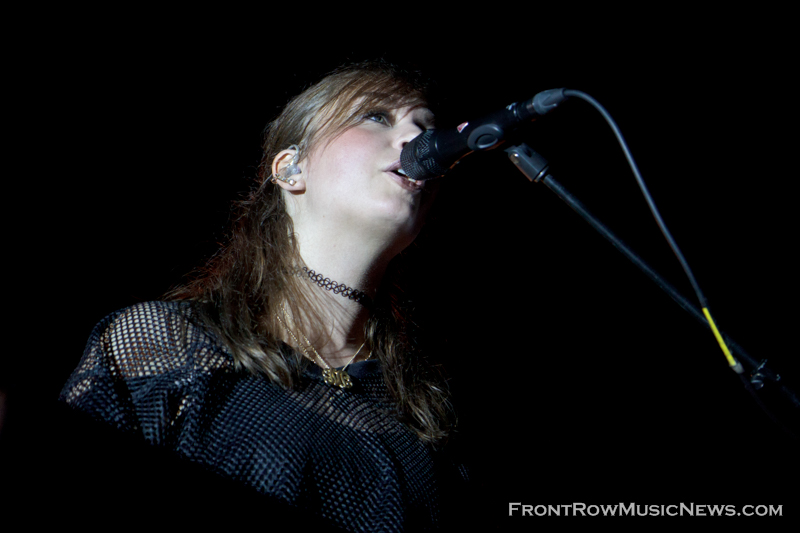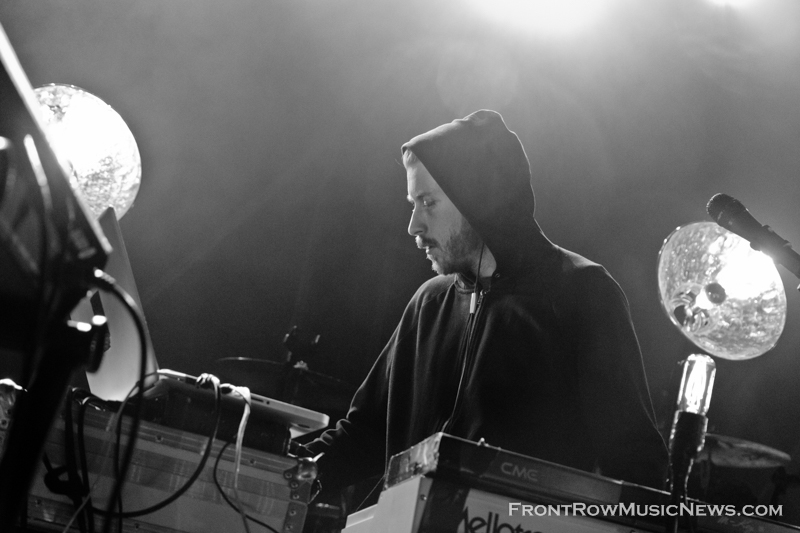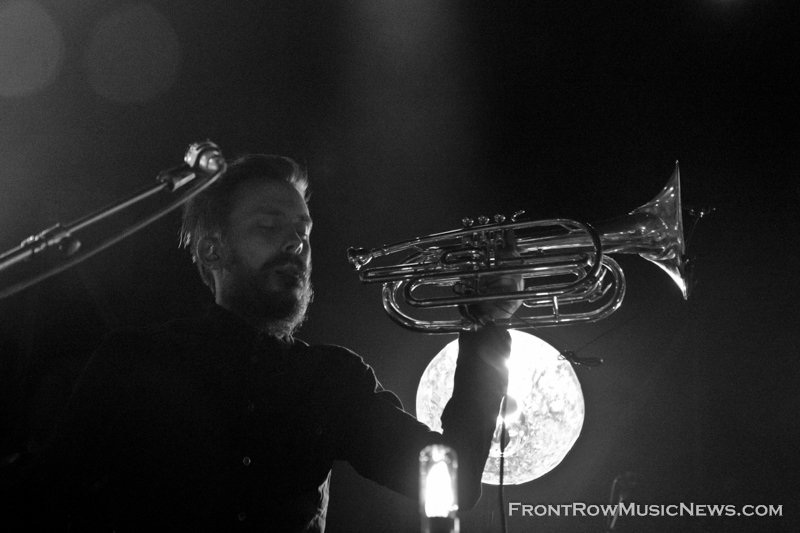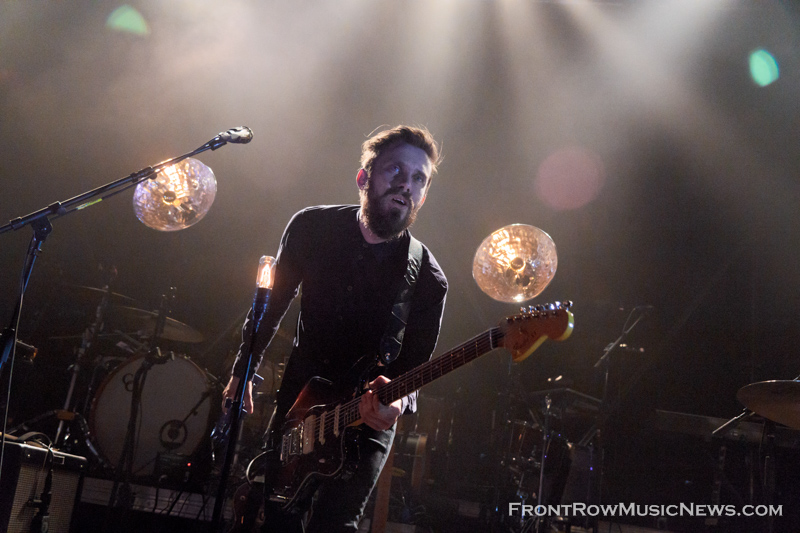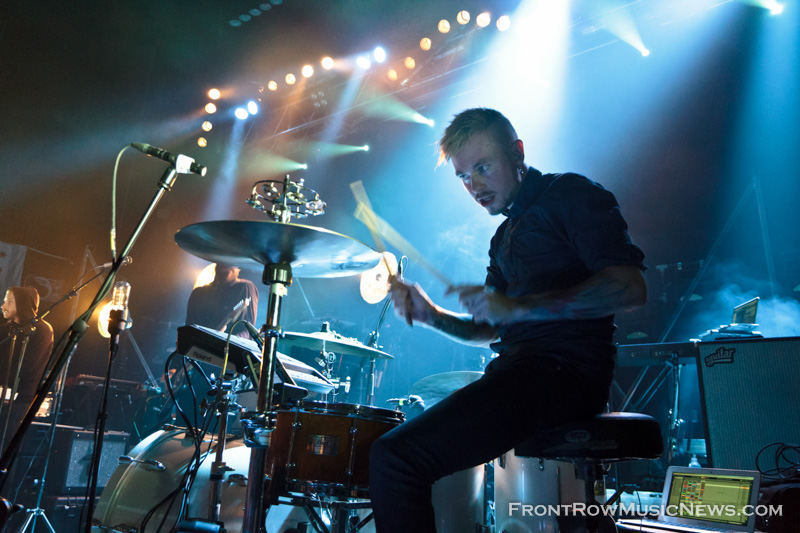 Last weekend, Norwegian indie pop band Highasakite closed out their U.S. tour with Of Monsters and Men at The Riviera Theatre in Chicago.
Highasakite consists of Ingrid Helene Håvik (vocals), Trond Bersu (drums), Øystein Skar (synths), Marte Eberson (synths) and Kristoffer Lo (guitar, percussion, flugabone). Last year, the jazz-rooted band released their sophomore album Silent Treatment, which includes the single "Since Last Wednesday." They've since been touring around the world, and by the look of things at The Riv, gaining new fans along the way.
"Lover, Where Do You Live?" started the night out for Highasakite and mesmerized many in the crowd. The stage remained dim, with just a few scattered lights leaving Håvik and the band warmly lit. Whistles and hollers grew louder and louder each song. The enchanting "Hiroshima" was breathtaking, especially with the flugabone and the bursts of light illuminating Lo and his bandmates. The wonderful melodies of "Leaving No Traces" drew heavy applause, as did Håvik's vocals. With her blue and purple hair, she seemed like a magical nymph dancing around stage, fluttering around.
Highasakite ended their set with "Since Last Wednesday." Concertgoers on the main floor began dancing to the fantastic beats coming from Bersu's kit. Those who knew the song sang along. Smiles spread when the keys released playful chords. Afterward, Highasakite thanked those in attendence. In return, the audience thanked the Norwegians with a standing ovation.
Highasakite will be touring throughout Europe this summer. A list of tour dates are available on the band's facebook page.
About Sarah Hess
You may also like...