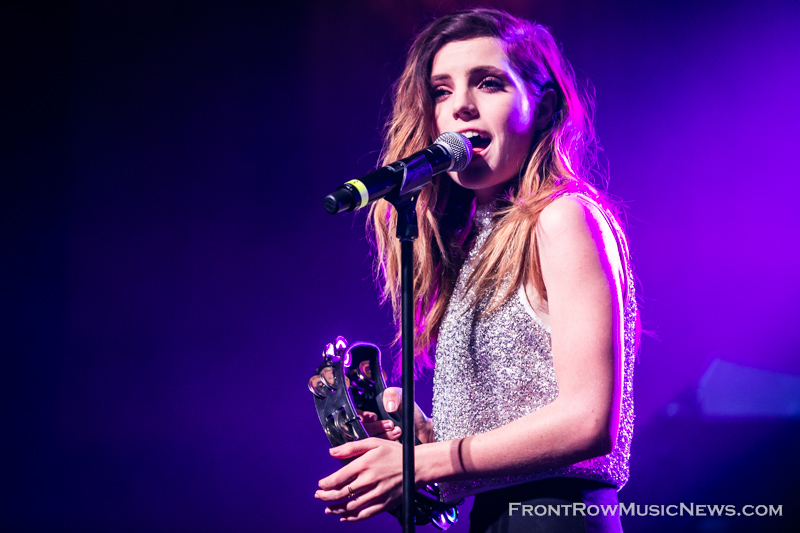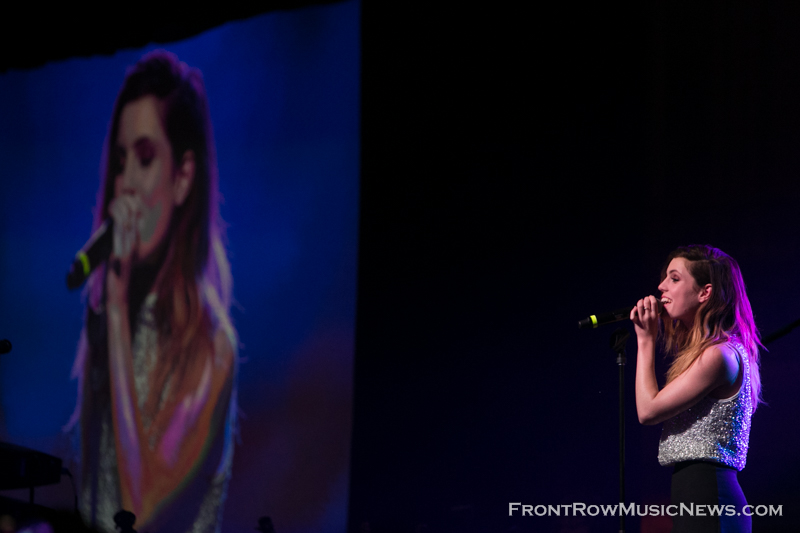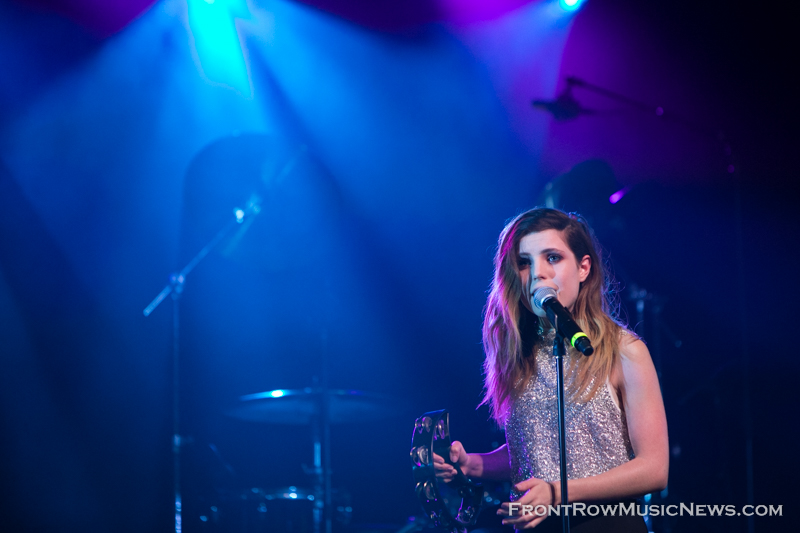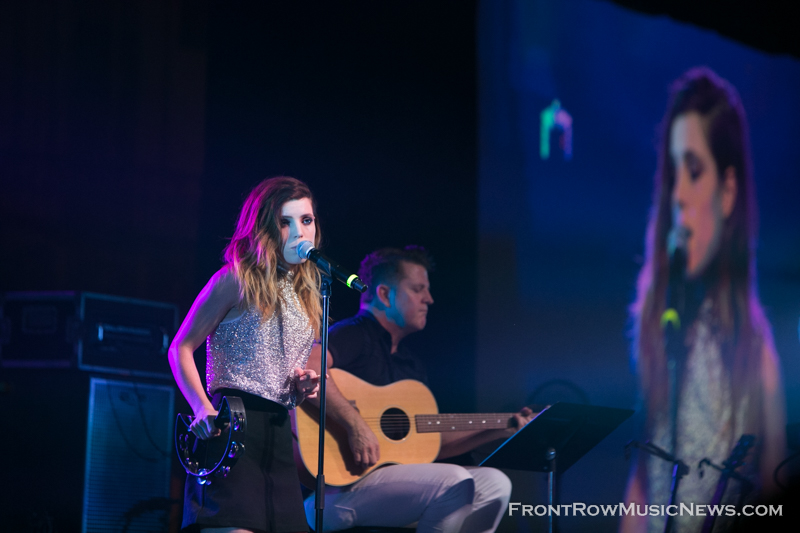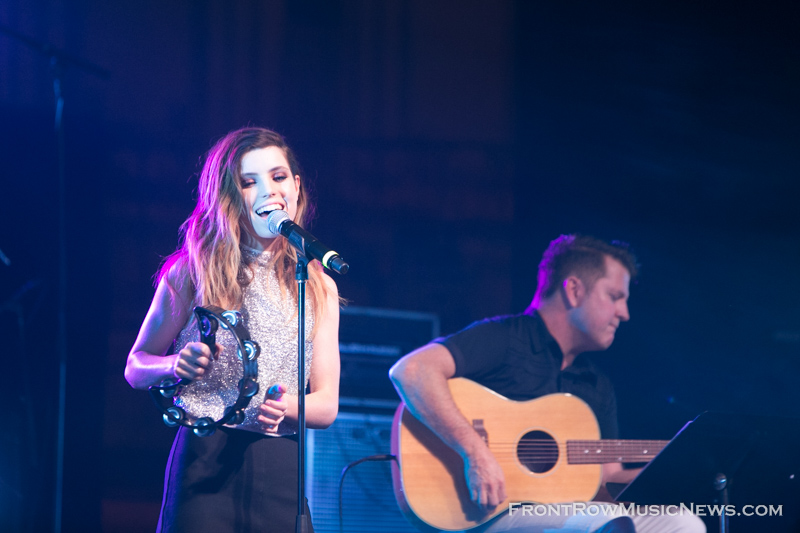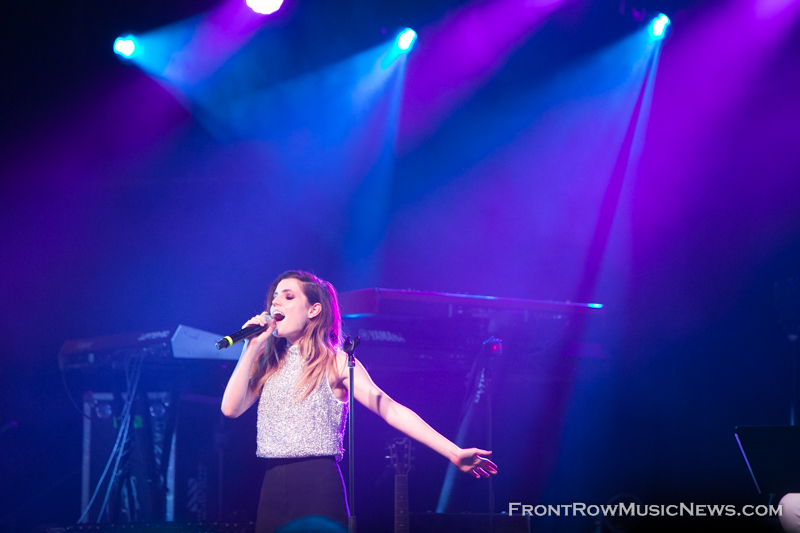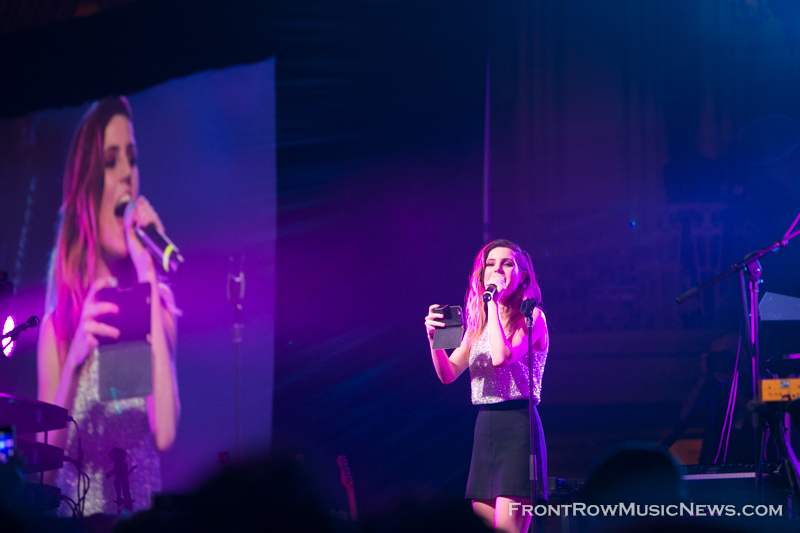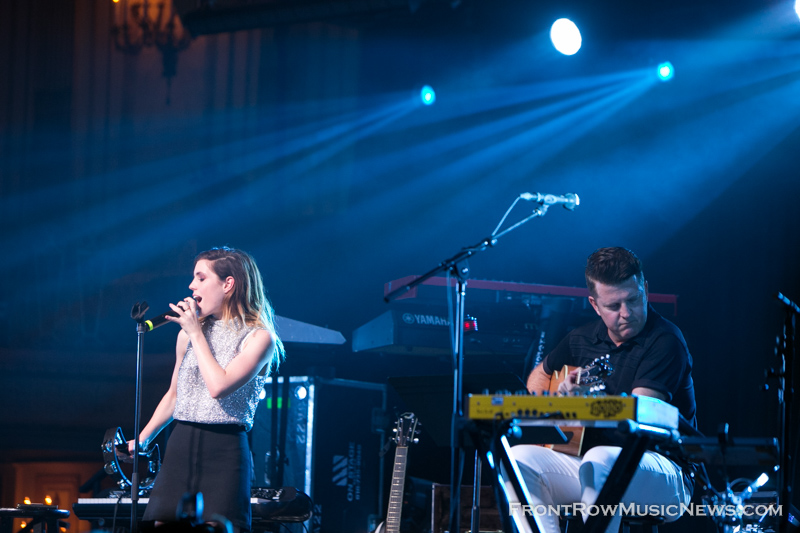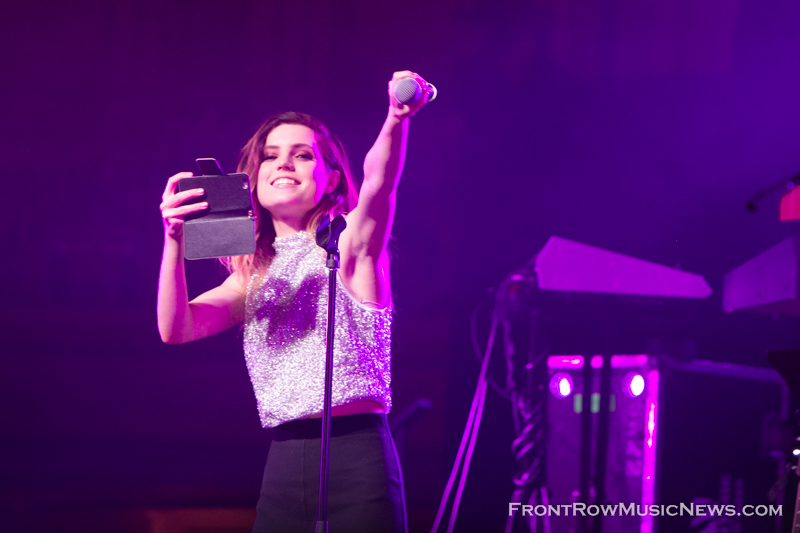 Setting the tone for the private, exclusive [email protected] Concert Series in Chicago, Sydney Sierota, lead singer of Echosmith, began the night asking the audience, "Well, I am excited to be here with you guys, and I know that we are acoustic tonight, but I would like to have some fun. ARE YOU READY TO HAVE SOME FUN WITH ME?". And they agreed, "YES!" they were indeed ready to have some fun.
The [email protected] show took place in the Grand Ballroom of the Hilton Palmer House in Chicago on July 10, 2015, along with Andy Grammer. The audience was privileged to have the opportunity to see the first solo acoustic performance by Sydney Sierota of Echosmith. Formed in 2009, Echosmith is an Indie pop band, out of Chino, California. The band is comprised of four siblings: Sydney, Graham, James and Noah Sierota.
The night's set started out with the title track from the Echosmith's debut album, "Talking Dreams". Of course, it didn't take long for someone in the audience yell out, "Cool Kids!", which is Echosmith's most popular song. Actually, it was while Sierota was introducing the second song, "Come Together" that a youth lady yelled it out, but the charismatic Sierota handled it with grace. "Alright this next one, is the first… [from the audience, "Cool Kids!"] No. It's not cool kids, I'm sorry, not yet. I'm teaching you guys how to be patience and I'm sorry. That'll be our last song, so you have a long way to go. Alright, so I think I have to say before every song, 'this song is not Cool Kids.'"
Throughout the night, Sierota was very interactive audience and not nervous at all with being solo. Also, she seemed totally excited to be at [email protected], even bringing out her phone several times to capture the moments. Other highlights from the night's performance included: informing everyone that Echosmith would be performing their new single, "Let's Love" on Tonight Show with Jimmy Fallon, as well as the Today Show; the sing along for "Bright"; fun on stage when Reyna and Michael came up on stage to show Sydney how to dance; "figurative Drum solo" through clapping; an introduction of the acoustic guitar player, Jeffery, "and guess what, that's my dad. Everybody say, 'Hi Papa Echosmith'. That's his alter ego".
Of course, the night closed with Echosmith's, "Cool Kids." Sierota shared the details on "why this song even exists in the first place". They "decided to write this song because we ourselves felt that desire to fit in and be like someone else" and "accepting yourself for who you are".
Echosmith will be touring this fall with twenty-one pilots. Check the tour dates on the Echosmith website for a show near you.
About John Kosiewicz
You may also like...