97.5 Y-Country Summer Jam 2017 with A Thousand Horses in St. Joseph MI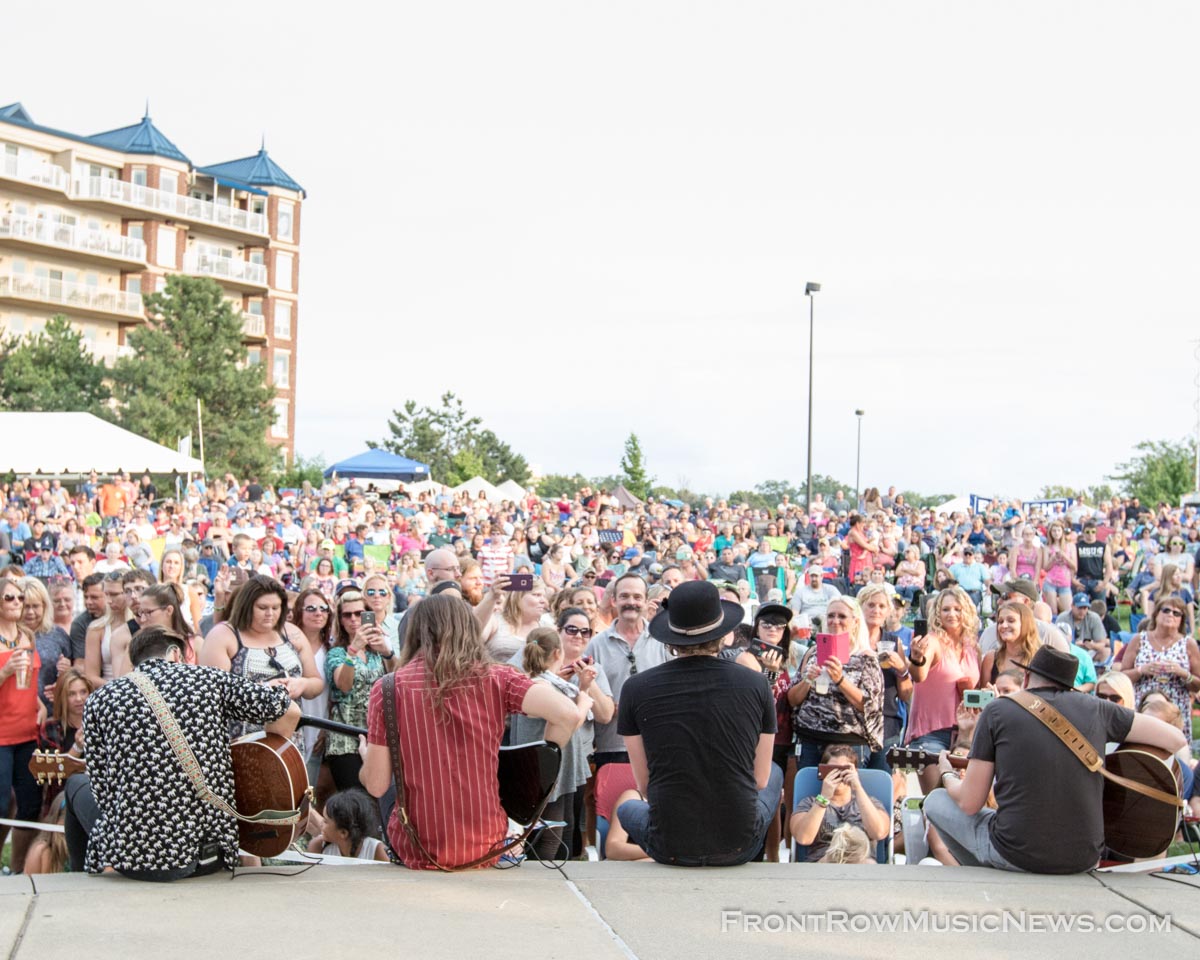 A-Thousand-Horses-Photo-credit-John-Kosiewicz
On August 5, 2017, 97.5 Y-Country hosted their annual Summer Jam Concert in St. Joseph MI. Summer Jam started in 1998. After two previous locations in Michigan's Great Southwest, Y-Country Summer Jam has settled in its current location at the Shadowland Pavilion on beautiful Silver Beach. In 2017, for the first time, the Summer Jam was moved to a Saturday in August, which changed from the past years, when it occurred on Sunday in July.
The event highlights bright, new, rising Country stars and 2017 was no exception. This year, the line-up included headliner, A Thousand Horses, along with opening artist, The Kari Lynch Band and pre-show performer, Zach Dubois.
A Thousand Horses was formed in 2010 out of Nashville, Tennessee. Currently, the band includes: Michael Hobby on lead vocals; Bill Satcher on lead guitar; Zach Brown on guitar and vocals; and Graham Deloach on bass and vocals. The band self-identifies themselves as a hybrid of English rock, country, American rock, soul, and blues. Supporting their sophomore album, Bridges, which was released on June 2, 2017 via BMLG Records, the band shared plenty of new music with the audience. However, they did not forget longtime fans with songs from their 2010 EP,
A Thousand Horses, and their 2015 debut release, Southernality.
One definite highlight of the evening was when A Thousand Horses went to the steps of Shadowland Pavilion for an acoustic song. The song was a great rendition of the Black Crowes song, "She Talks to Angels." During the song, a very young fan sat on the steps with the band. You'd think they were singing directly to her. Most likely, they have a great new fan!
Be sure to keep up with these rising Country stars at:
A Thousand Horses website: AThousandHorses.com
The Kari Lynch Band website: KariLynch.com
Zach DuBois website: ZachDuBois.com/
Also, don't forget to listen to 97.5 Y-Country or check out their website for upcoming concerts: 975ycountry.com
Look for information on the 2018 Summer Jam from 97.5 Y-Country in St. Joseph, Michigan at: SummerJam.com/
Tags: 97.5 Y-CountryA Thousand HorsesShadowland PavilionSilver BeachSummer JamThe Kari Lynch BandZach Dubois
About John Kosiewicz
You may also like...