Ribfest Chicago 2017 Celebrates 19th Summer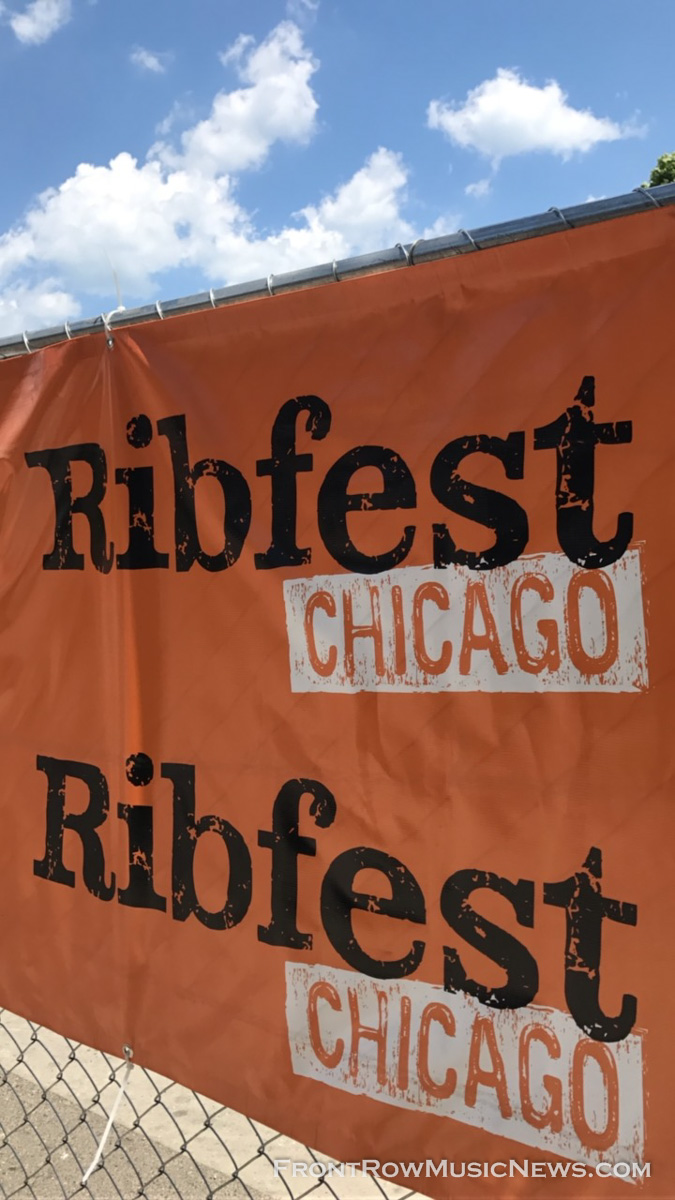 Ribfest-Chicago-Photo-credit-John-Kosiewicz
In 2017, Ribfest Chicago celebrated its 19th year. Over the years, the event has grown to its current state, as a three-night, five-block event. For this year, the weekend event took place on Friday, June 9 from 5-10 p.m., Saturday, June 10 and Sunday, June 11 from noon-10 p.m, and was located along Lincoln Avenue between Irving Park Road and Berteau Avenue. Donations of $10 each person or $20 per family were accepted at the entrance to the fest. Proceeds from the gate donations are invested right back into the Northcenter community and help support local schools and nonprofit organizations, economic development, greening efforts and community family events.
The festival was a combination of smokin' hot music and barbecue, along with other tasty delights! Ribfest Chicago had selected a mix of 13 rib restaurants for the event. Attendees were able to cast a for vote for the "People's Choice" for "Best Ribs." In addition, there was a celebrity-judged "Best Ribs" rivalry. Oh and we can't forget to mention that on Friday evening, "RibMania VIII", the Midwest's only professional rib-eating competition, took place. Despite its impressive growth and success, the fest has maintained its neighborhood feel. It's no wonder that Ribfest Chicago remains one of the city's best summer attractions.
The quality of entertainment has made Ribfest an internationally-recognized music festival that hosts premier touring bands. With two stages, there was plenty of music going all weekend long. On the north end of the fest, where Lincoln @ Berteau (4165 N Lincoln) meet, was the Reader Stage. At the south end of the fest, where Lincoln @ Irving Park meet (4000 N. Lincoln), was the Bud Light Stage. This year's musical headline artists included: Magic Giant on Friday night, Diane Coffee on Saturday night and Grizfold on Sunday night.
Front Row Music News was there to capture the excitement of the events from Friday night. Be sure to see the photo galleries from each of the artists who performed on Friday.
Friday, June 9, 2017
BUD LIGHT STAGE
5:00 – The Inventors
7:00 – Greta Van Fleet
9:00 – Magic Giant
READER STAGE
6:00 – Ribmania VIII – Rib-Eating Contest
8:00 – Banditos
Also, performing on Saturday and Sunday were:
Saturday, June 10, 2017
BUD LIGHT STAGE
12:00 – The Dirty Creeps
2:45 – Dream Version
5:15 – The Saps
7:45 – Diane Coffee
READER STAGE
1:30 – Wild Skies
4:00 – American Grizzly
6:30 – The Whiskey Gentry
9:00 – Susto
Sunday, June 11, 2017
BUD LIGHT STAGE
1:30 – Ballroom Boxer
4:00 – The War On Peace
6:30 – Air Traffic Controller
9:00 – Grizfolk
READER STAGE
12:00 – Culinary Fight Club
2:45 – Rebecca Rego & the Trainmen
5:15 – Nick Lynch
7:45 – Nora Jane Struthers & the Party Line
Mark your calendar for 2018 for June 8, 9 & 10, as Ribfest Chicago will be celebrating their 20TH YEAR! You don't want to miss on the excitement!
Tags: ribchiRibfest Chicago
About John Kosiewicz
You may also like...