Devendra Banhart at Thalia Hall in Chicago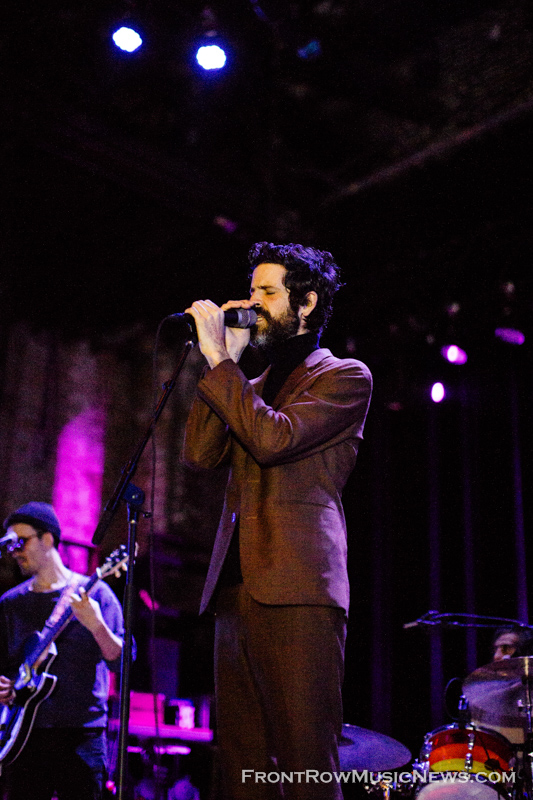 Devendra-Banhart-Photo-credit-Azuree-Wiitala
On March 6, 2017 Devendra Banhart took the stage at Pilsen's historic venue, Thalia Hall. The venue tells it's own story, the walls chipped revealing the layers beneath. You can imagine all the different shows, acts, plays that have taken place there over the years. Thalia Hall is big enough to not feel too crowded but still maintains the intimate vibe you want when you're seeing an artist like Devendra. I've been a long time fan and was so excited to hear songs, new and old in this gorgeous old building, soulful and strange, much like Devendra himself.
Devendra's band mates' own solo projects were the first three opening acts, each performing for about 20 minutes. The sets were short, a little strange if you've never heard the kind of music Devendra performs, but interesting. Watching from the balcony of the venue, it felt like we'd been transported back in time. The stage was sit minimally with small amps, an ample amount of rugs and things to make the stage feel cozy and all the instruments were placed rather close together. It felt cozy, like a living room performance on stage.
Devendra took the stage and the room roared. He is just as beautiful and charismatic as you'd imagine. His voice rings true to what you'd come to expect from his records. He seems to float across stage, a tall figure, barely lit. The crowd is singing along, excited and engaging in banter with him. He performs several songs off his latest release, everyone loves it. The room is dim and moody, his voice carrying beautifully. The show was everything I could have hoped for. Songs from a variety of records, a little story here and there between songs, engagement with the crowd and of course, a solid performance. I already can't wait for the next time he rolls into town!
If you can, catch Devendra Banhart on tour, dates here.
About azuree wiitala
You may also like...