Dr. Dog Lights Up Chicago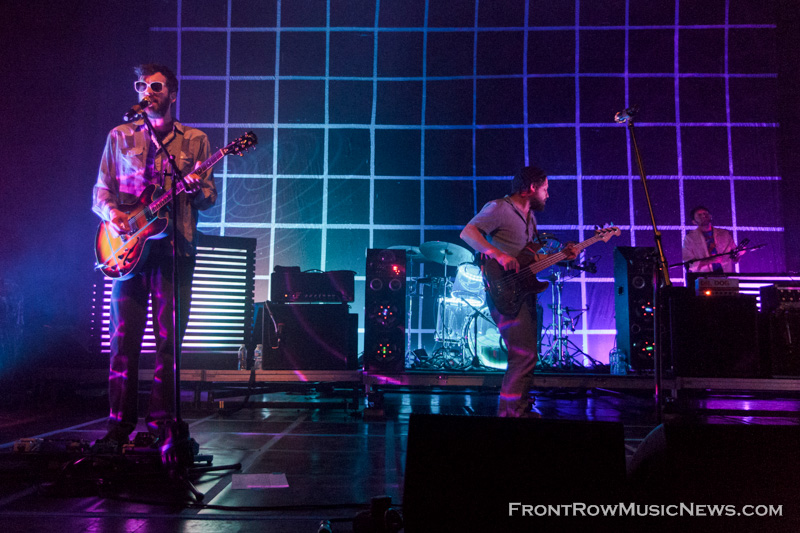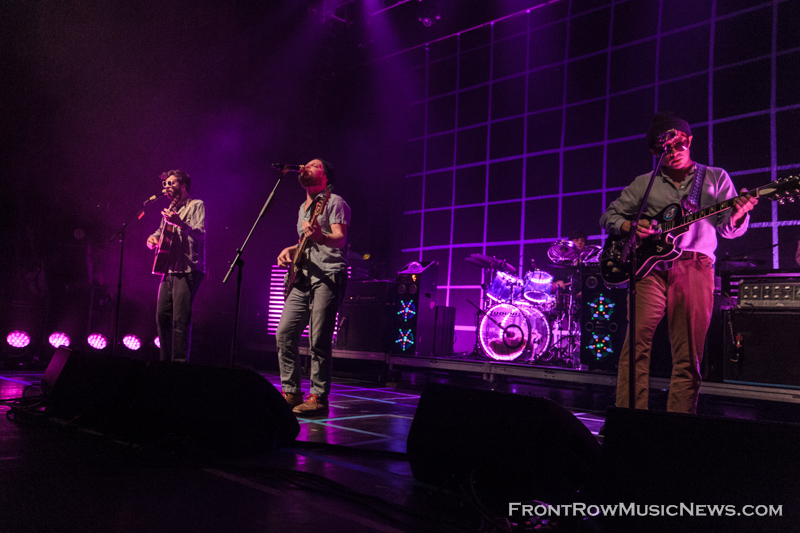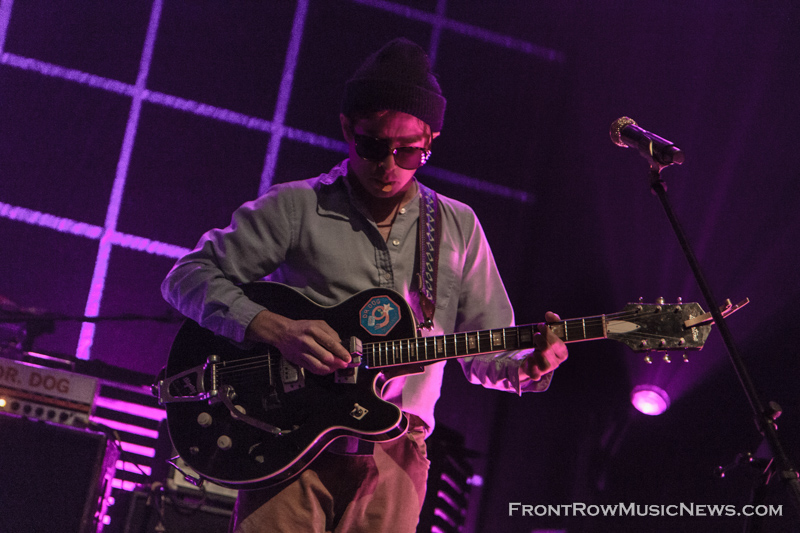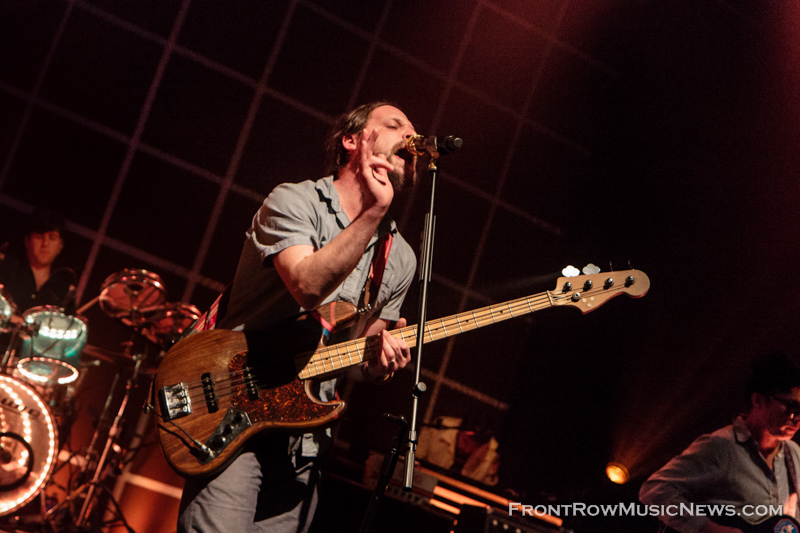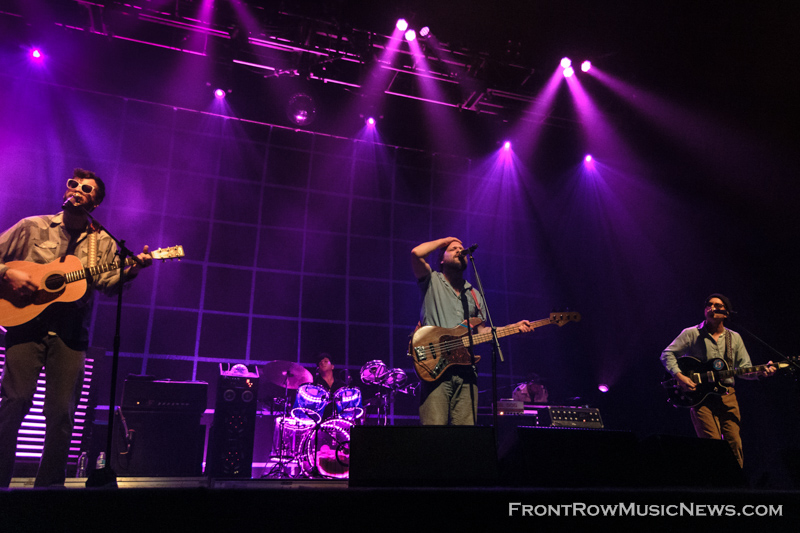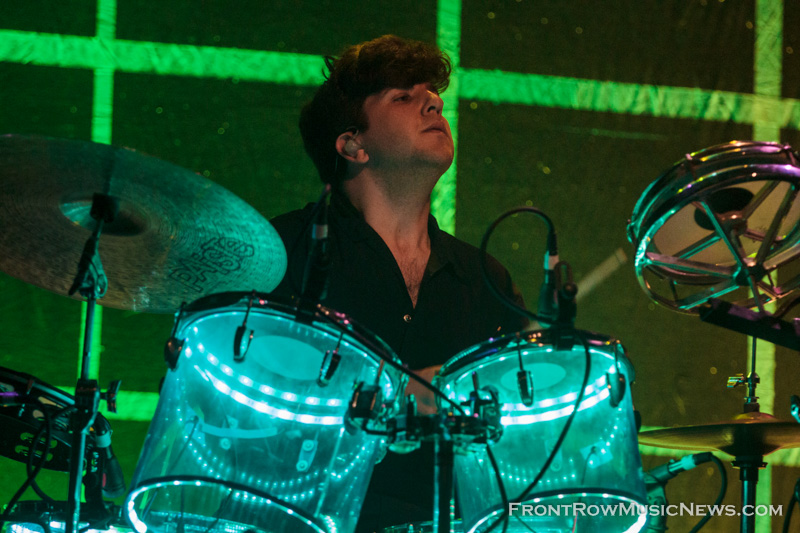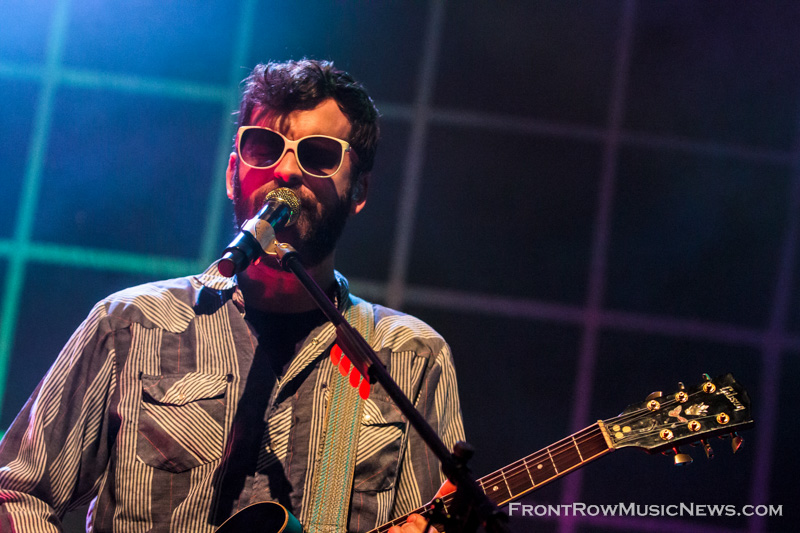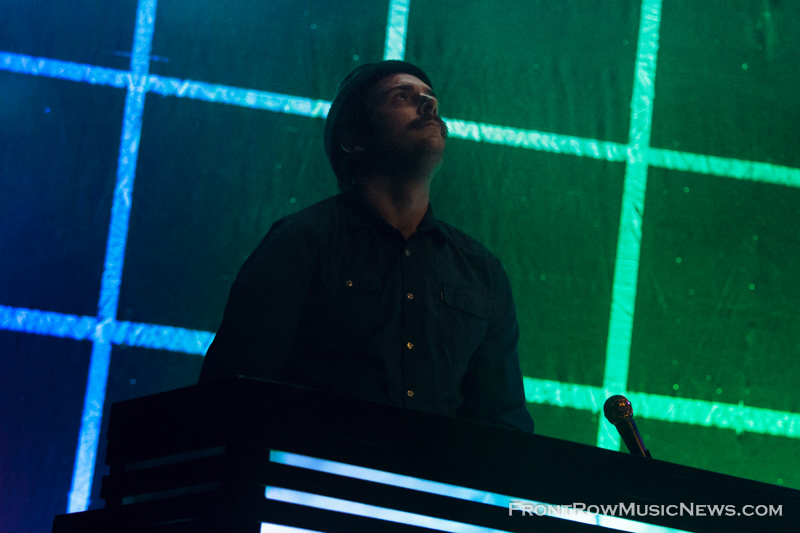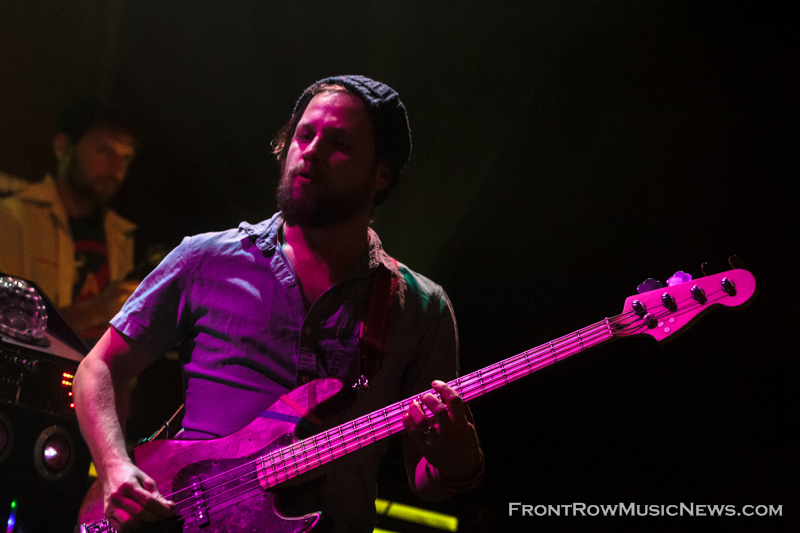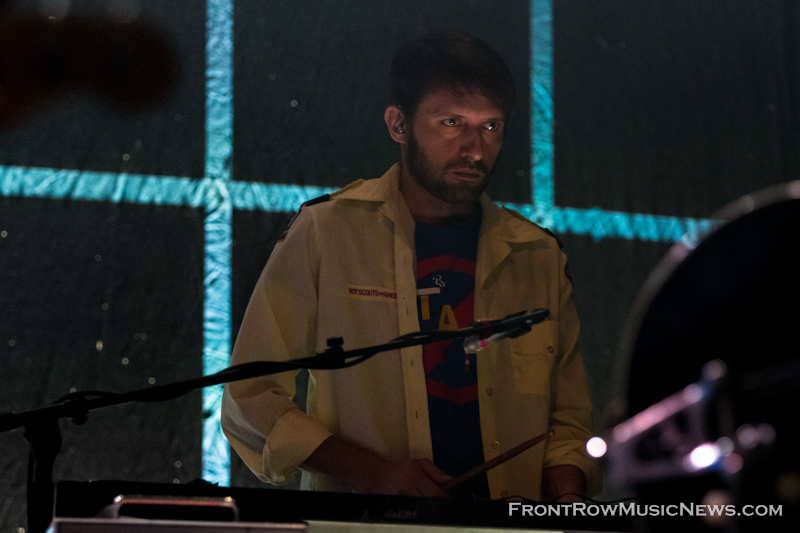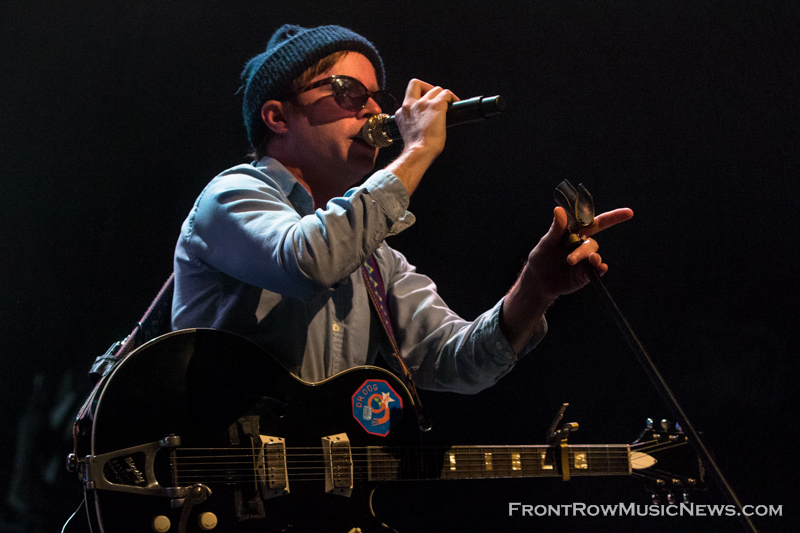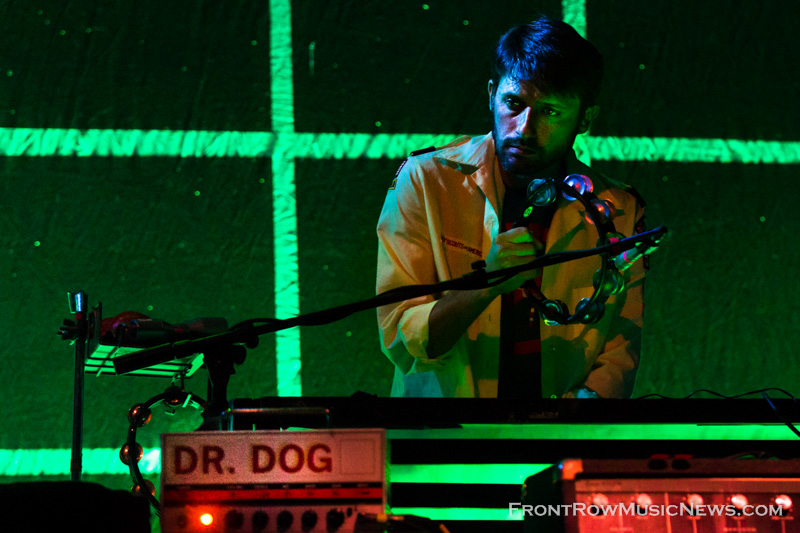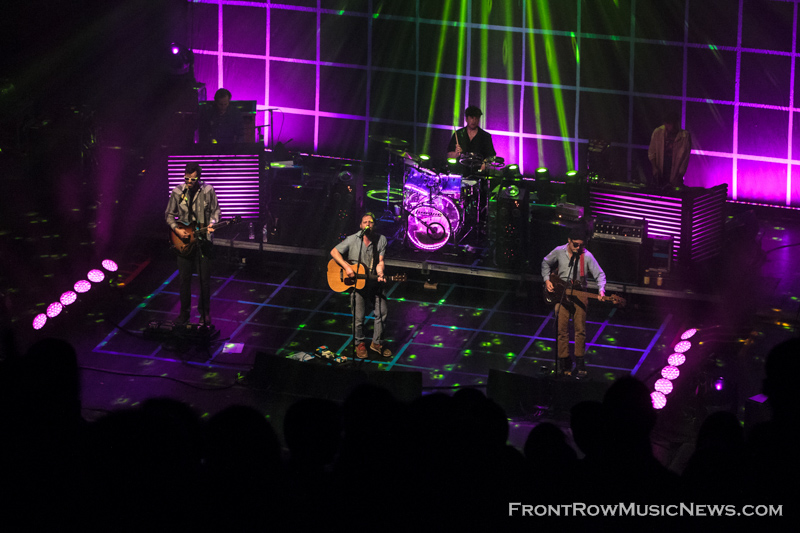 Pennsylvania jam band, Dr. Dog, returned to Chicago in support of The Psychedelic Swamp, the six-piece's eighth studio album, released this February via ANTI- Records. Front Row Music News caught Dr. Dog last year at the House of Blues, when the band was touring in support of Live at a Flamingo Hotel. This time around, Dr. Dog was playing the grand Riviera Theatre in Uptown. Fans packed the venue, from the ground floor up to the balcony, and from the moment the set started with "Holes in My Back," they were feeling it! It was a night of dancing, singing, and all-out jamming, for all twenty-one songs. A rainbow of lights covered the six members of Dr. Dog. They glowed green, then blue, and shades of purple and magenta. The glowing hues seemed to change with the beats and saturate the melodies. It was incredible! Also incredible: Dr. Dog performing "Say Something," from Easy Beat, simply because a fan asked for it via email. What a band!
The night was filled with songs old and new, like "Engineer Says" and "Fire On My Back" from The Psychedelic Swamp, "Shadow People" from Shame, Shame, and "Broken Heart" from B-Room. "Lonesome," from Be the Void, closed the night out. Fans danced around, some in friendship circles, screaming, "Hey!"
Dr. Dog is on tour now. For tour dates visit the Dr. Dog website.
Tags: ANTI-ChicagoDr. DogFront Row Music Newsindie rockRiviera TheatreThe Psychedelic SwampThe RivieraThe Riviera Theatre
About Sarah Hess
You may also like...