101WKQX PIQNIQ – Warpaint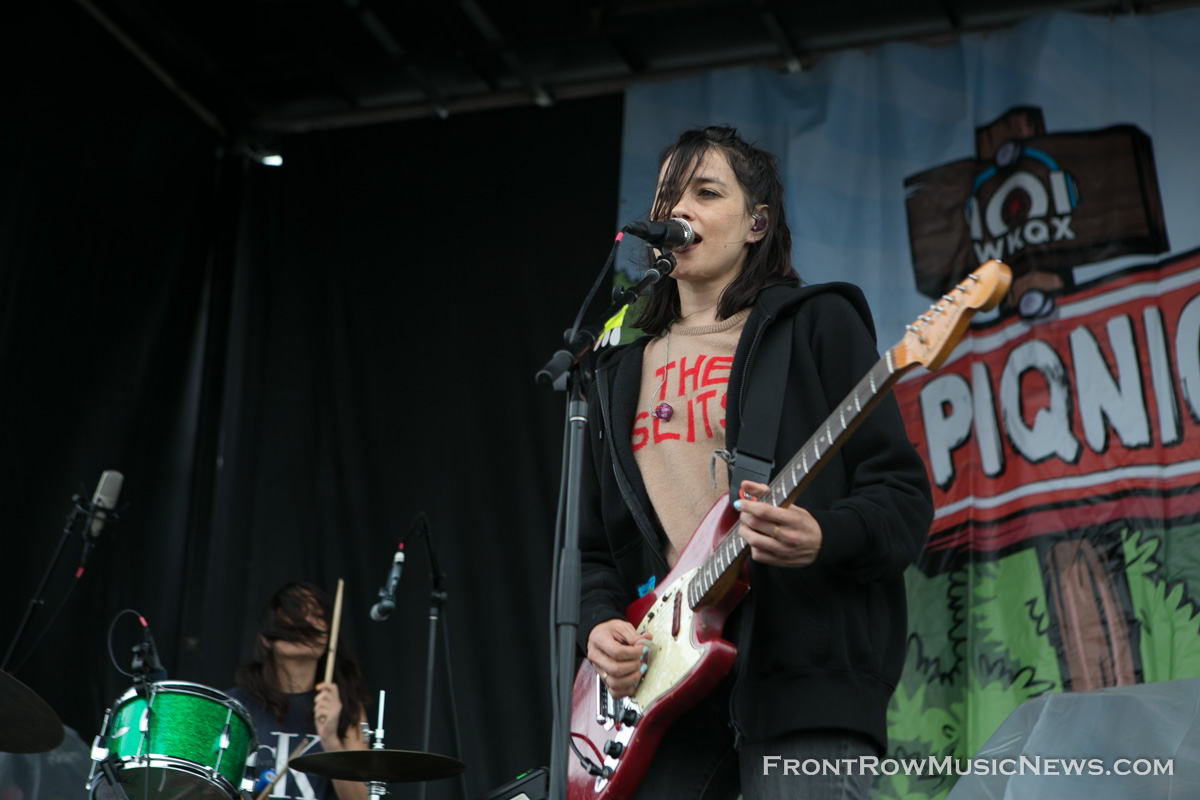 Warpaint-Photo-credit-John-Kosiewicz
On May 20, 2017, Warpaint was included in the line-up for 2017 101.1 WKQX PIQNIQ. The band performed on the Saint Xavier University Stage at Hollywood Casino Amphitheatre in Tinley Park, IL. They were a part of the 10 band line up which also included the following artists: Lucky Boys Confusion, Joywave, K.Flay, Sum 41, Highly Suspect, Stabbing Westward, Bleachers, Jimmy Eat World and The 1975.
Formed in 2004, Warpaint is an indie rock band out of Los Angeles, California. Currently, the band consists of founders: Emily Kokal on vocals and guitar; Theresa Wayman on guitar and vocals; and Jenny Lee Lindberg on bass and vocals. In addition, in 2009, Stella Mozgawa joined the band on drums. Currently, Warpaint is supporting their third studio album, Heads Up, which was released on September 23 2016. Their first song of their performance was the title song, "Heads Up." Also included in the set-list were "Krimson," "Undertow," "Whiteout," "Love Is to Die" and ending with "New Song."
You can keep up on the latest information and show dates at Warpaint website: warpaintwarpaint.com.
Tags: 101.1 WKQX101wkqxHollywood Casino AmphitheatrePIQNIQWarpaint
About John Kosiewicz
You may also like...