Anya Marina at Slim's in San Francisco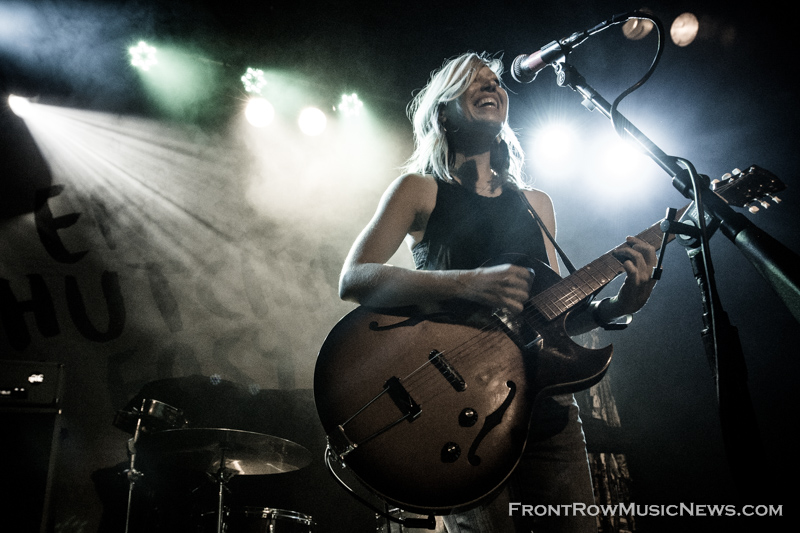 Anya-Marina-Photo-credit-John-Kosiewicz
On October 8, 2016, indie-rocker, Anya Marina, opened the night for MAGIC GIANT and headliner, Eric Hutchinson at Slim's in San Francisco. Currently, she is currently touring in support of her fourth full-length album release, Paper Plane which was released in January 2016. As the screen was raised, Marina stood to perform her solo show, just her and her guitar.
Her set list was short, with only a handful of songs. The night's performance included the following songs:
• Move You – Slow & Steady Seduction (2009)
• Ordinary Dude – Paper Plane (2016)
• Shut Up – Paper Plane (2016)
• Notice Me – Felony Flats (2012)
• Whatever You Like
Actually, the set-list also shows "(C & S )" which could most likely stands for the song "Clean & Sober" off of Paper Plane. However, it may have just been teased or possibly not played due to time. Marina provided a story on how she was struggling with some of the lyrics for "Ordinary Dude" when writing songs for Paper Plane and enlisted help from Eric Hutchinson. After telling her story, she began the song, improvising with Eric Hutchinson's name, but began laughing and had start over without the improvisation. She closed her performance with her provocative cover of T.I.'s "Whatever You Like". In the end, her witty banter left audience laughing and wanting more. At one point, she made some string adjustments and quipped, "Hold on, I'm tuning because I care." Ok, so I don't convey funny here. Guess you had to be there. Next time Anya Marina is in your town, be sure to catch her show.
Keep up with the latest information and show dates at AnyaMarina.com.
Tags: Anya MarinaSlim's
About John Kosiewicz
You may also like...