Band of Horses at The Aragon Ballroom in Chicago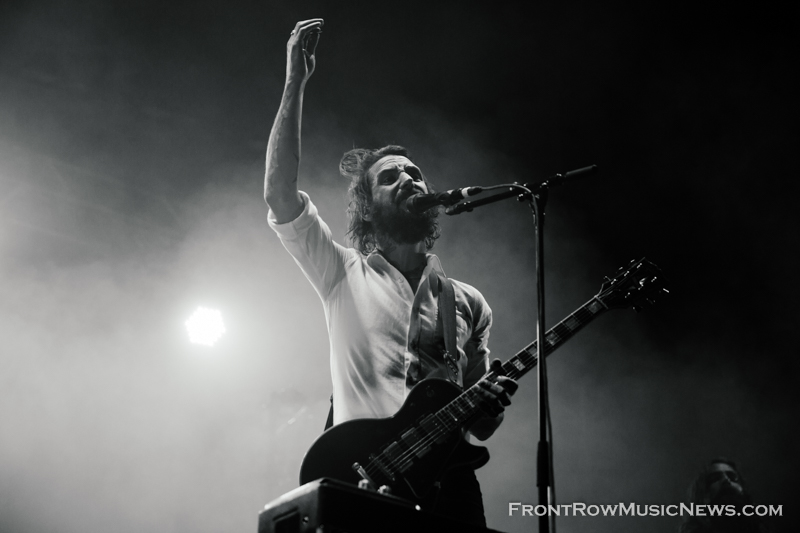 Band-of-Horses-Photo-credit-Azuree-Wiitala
Band of Horses rolled through Chicago on November 16th. They played the grand Aragon Ballroom. Have you ever been to a show there? It's a fantastic venue, reminds me of being in one of the countries at EPCOT. Venue aesthetic aside, the Aragon is a larger capacity venue that somehow holds onto that small venue feeling. The room was packed and everyone was pumped for to hear tracks off their newest release, "Why Are You Okay".
The band played with a ferocity that I wasn't expecting. Front-man, Ben Bridwell, bent himself around stage and yelled with a sort of physical vibrato that pleasantly surprised me. That's so exciting to see both from a photographers stand point and as a fan. The energy was infectious. Everyone on all sides of me was singing along, smiling, beer in hand and giving the people beside them that "isn't this so awesome" look. I love that look! A highlight of the evening for me was hearing "St.Augustine" performed acoustically by Bridwell. He was joined by guitarists Tyler Ramsey and Ryan Monroe next to perform "Part One" followed by a cover of The New Year's "The End's Not Near".
The show was fantastic, definitely do not miss Band of Horses when they come through your town. You can check out their tour dates at the Official Band of Horse website.
About azuree wiitala
You may also like...