Father John Misty at The Riviera Theatre Chicago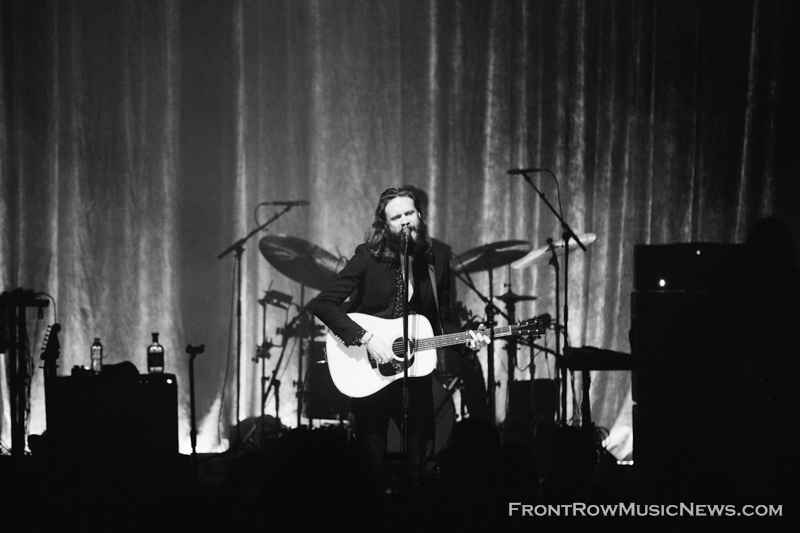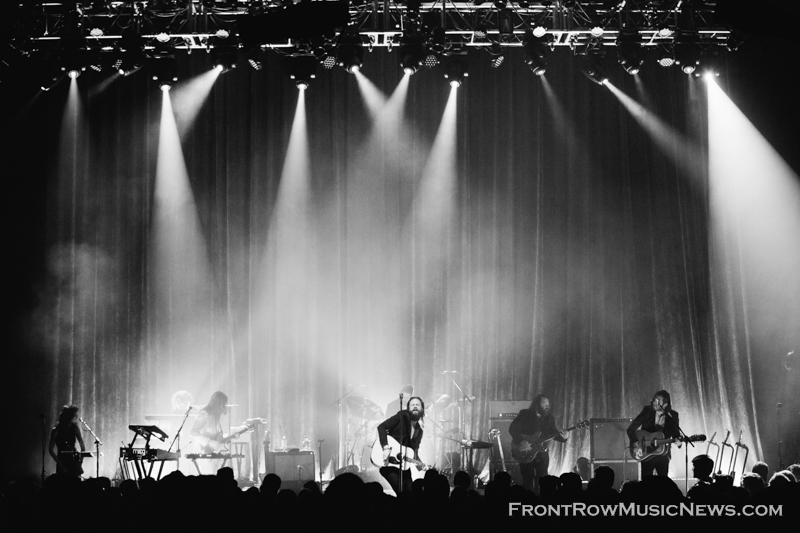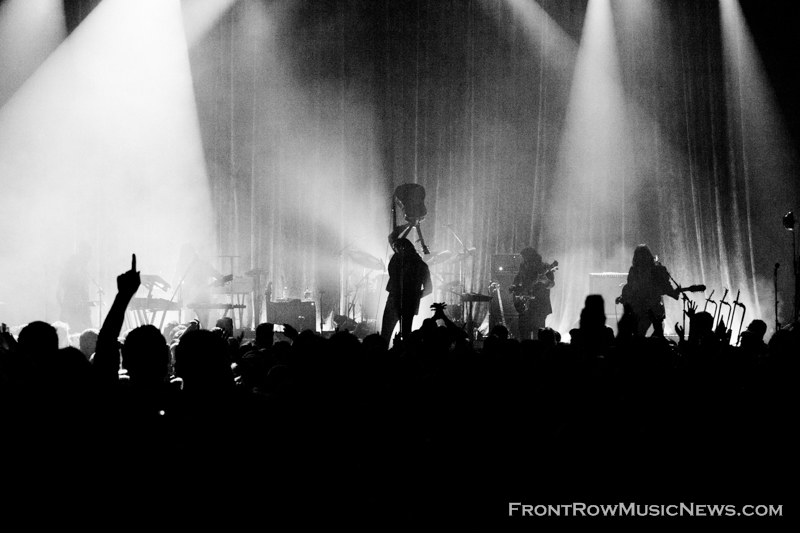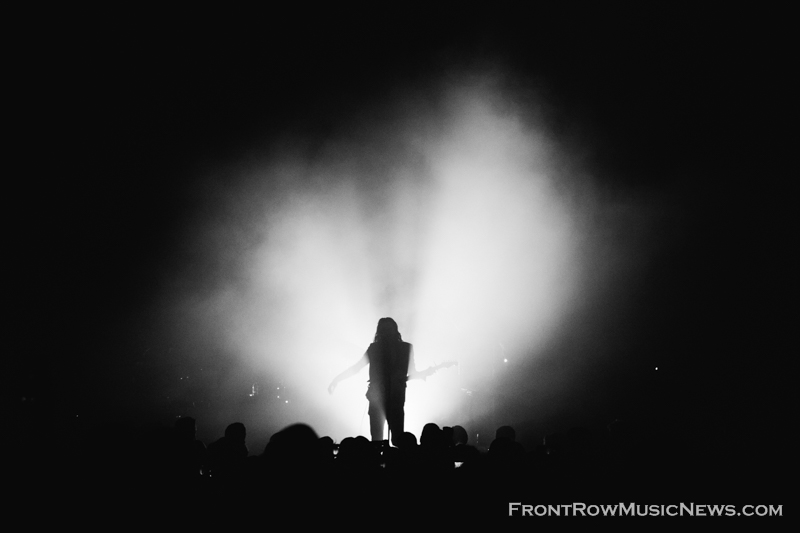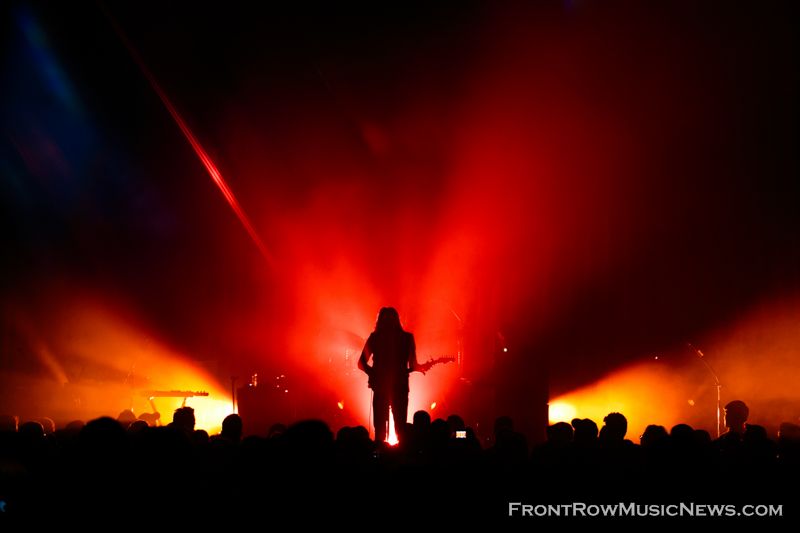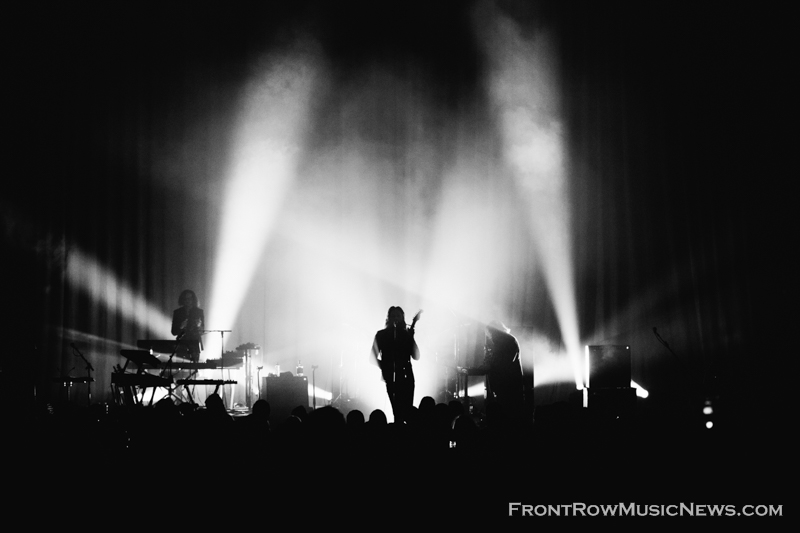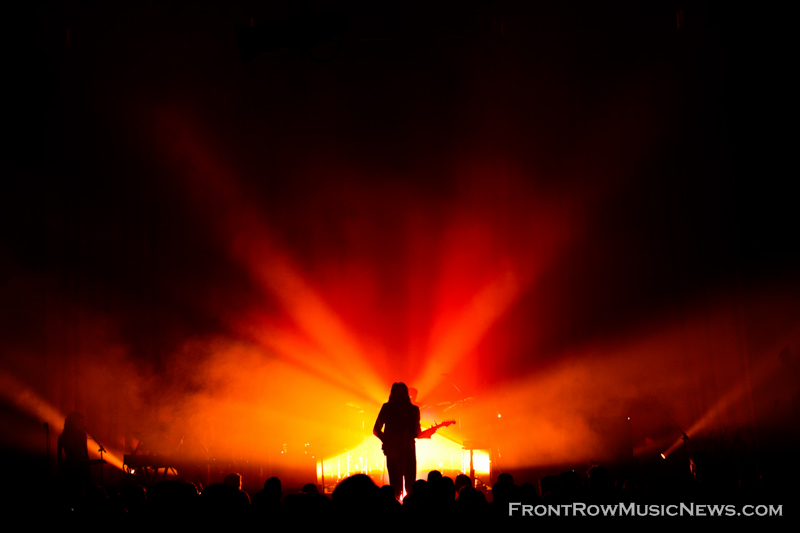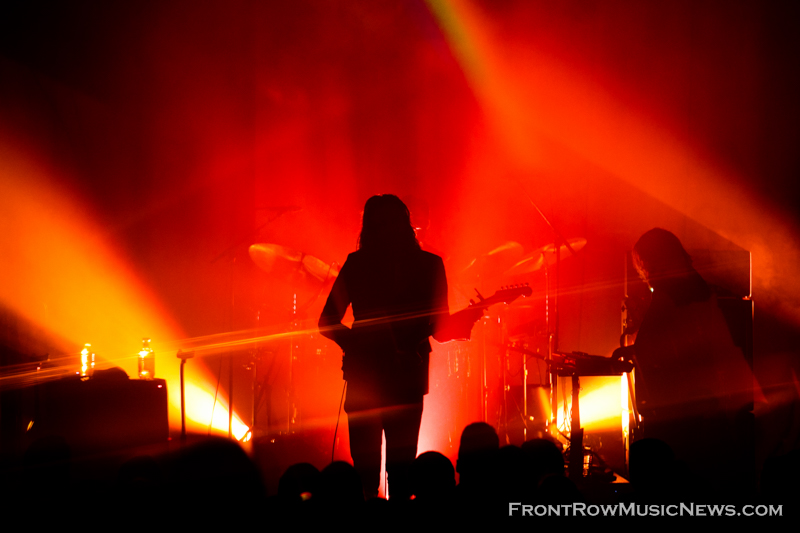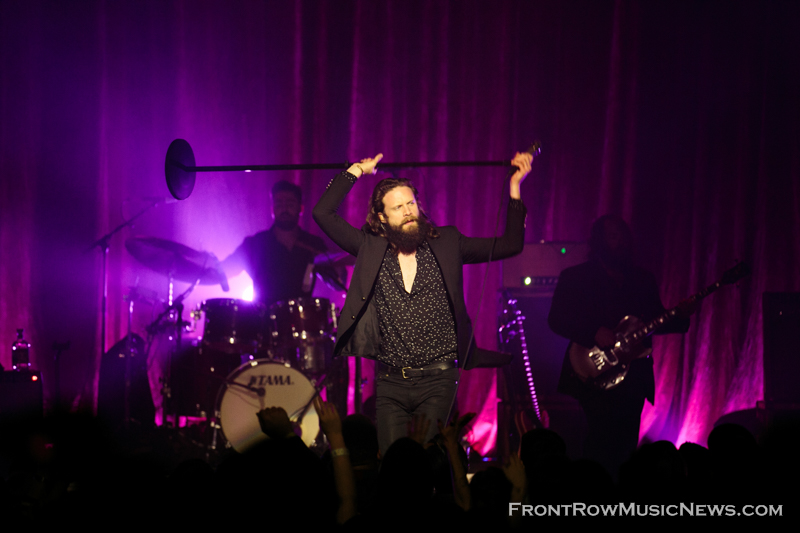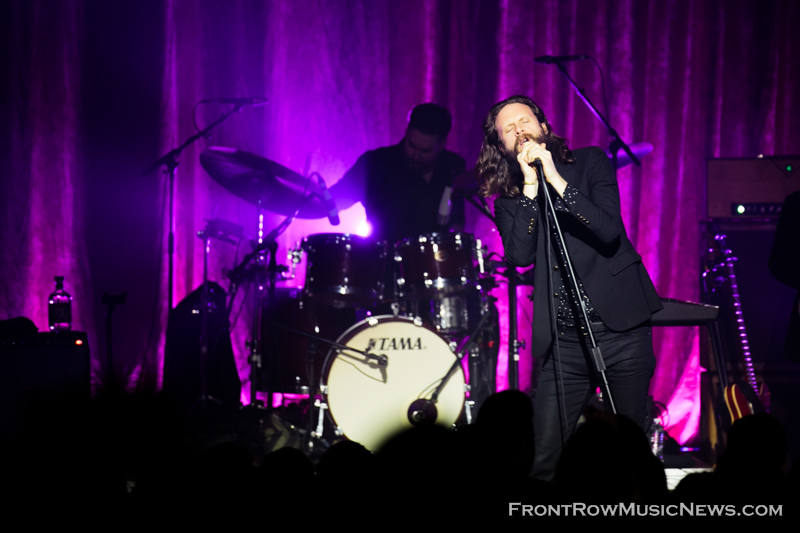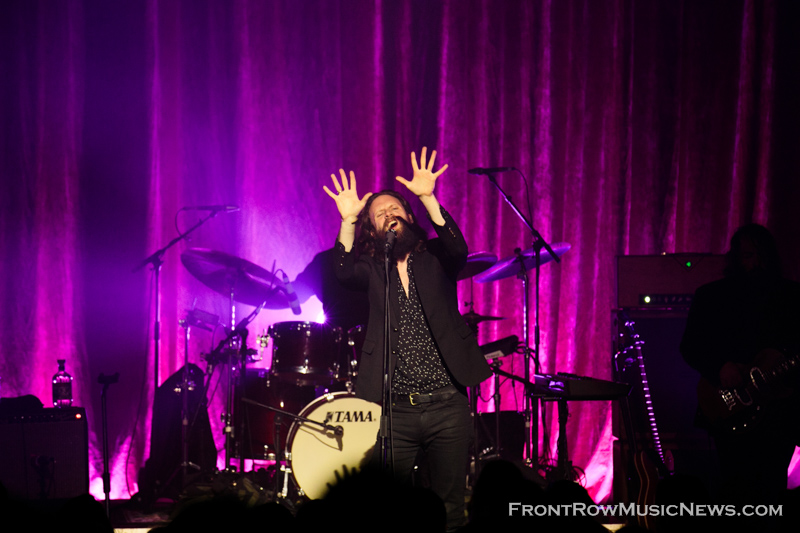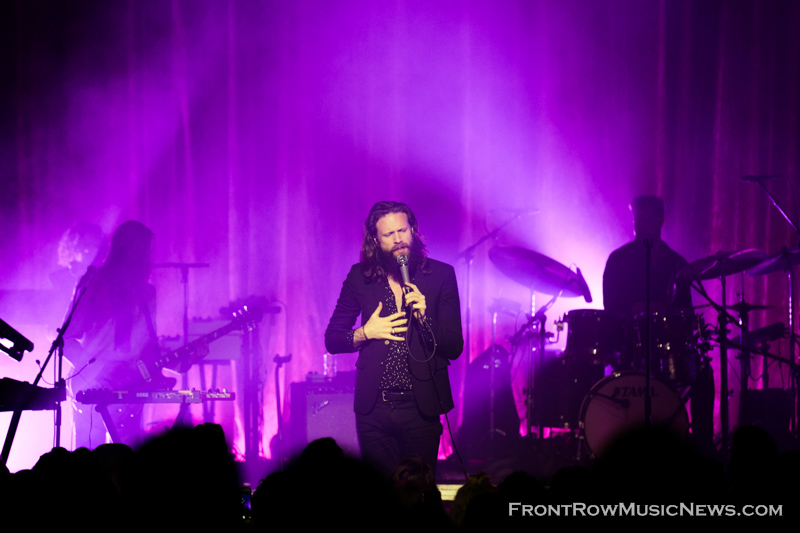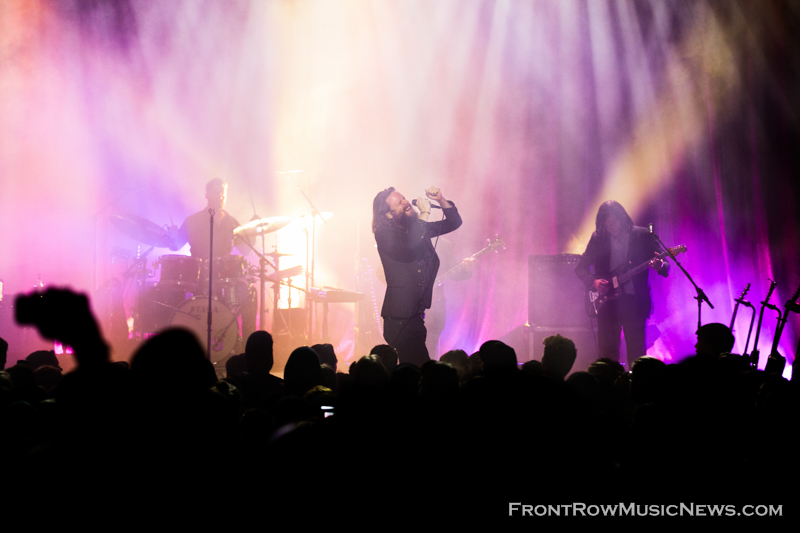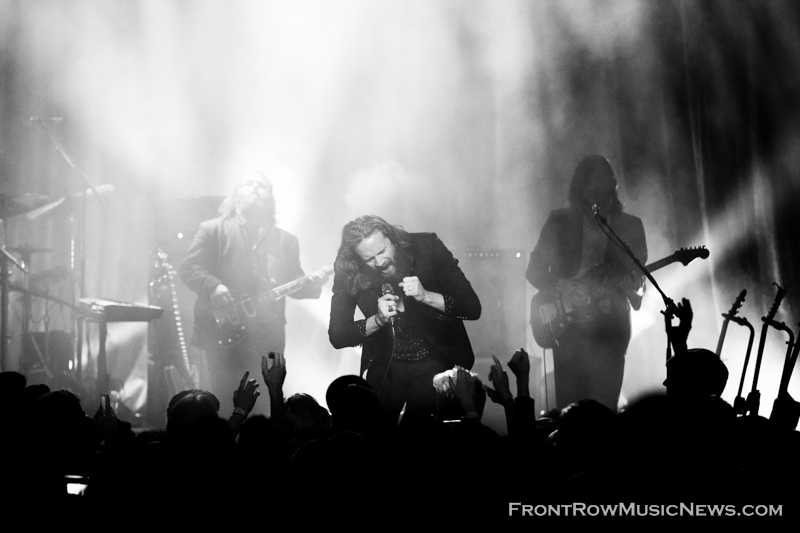 Having seen Father John Misty at Schubas, a much smaller venue than The Riviera Theatre, also known as The Riv, I was unsure how I would feel about seeing such a spectacular performer in a much larger space. Let me say this, Josh Tillman, aka Father John Misty, brought it. His lighting production was stellar, for sure one of the best I've ever witnessed. The lights were at times dramatic (he performed two entire songs in silouhette), playful, beautiful, and impactful. Tillman and crew performed two sold out shows in Chicago. Both nights, the house was full of fans eager to see what brilliance their favorite charming performer would provide them with.
Backed by a full Americana-ish band Father John Misty brought to the stage the swagger and charisma one comes to expect if you have ever seen him perform in the past. Tillman is a long, lanky bearded fellow, who brings a dramatic flare to the stage which seems very natural and effortless. He tosses his guitar to his tech on the side of the stage with grace and somehow a lack of ego that you would expect to follow these on stage antics. Both nights of the sold out shows, he reaches down to fans in the front row and pushes their cell phones down. I loved that he preferred to have people in the moment there with him than recording anything for posterity. You don't often see such a passive but impactful suggestion to "be here with me" from stage these days!
A highlight of the show was definitely seeing Tillman forgo a photo pit in order to be closer to his fans and all the interactions he had with them throughout the show. At one point on the first night of shows, Tillman hugs a fan in the crowd singing a few verses together. What a moment for that person to remember and what a sign of affection for his supporters! My favorite moment of both nights was definitely the Nine Inch Nails cover of "Closer", a rather explicit "love song" as Tillman put it. The lights, the way he moved and the bands backing was spot on for that song. I think covering NIN is a rather bold move but Father John Misty pulled it off.
Do not miss this tour when it comes to your town! You can find tour date information here, but don't forget to visit the Father John Misty website, which is pretty unique!
About azuree wiitala
You may also like...