LAYNE at SubT in Chicago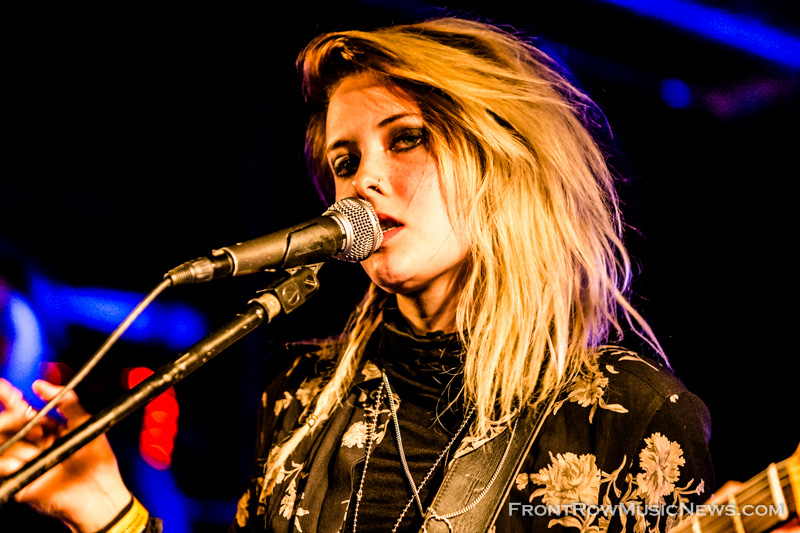 LAYNE-Photo-credit-John-Kosiewicz
Chicago – August 25, 2016: In support of the introductory EP, LAYNE took life to the road, performing at select cities around the US including a stop in Chicago. On the eve of the independent release, The Black Hills EP, indie / alternative / pop artist LAYNE, took the stage at Subterranean in Chicago and performed along with Ohio band, Vesperteen and hometown headliner, The Pact.
As the room lights dimmed, Layne Putnam, on vocals and guitar, along with Alex Rosca on drums, Justus Dixon on bass and Zach Meller on guitar, were silhouetted on stage by blue-ish LED back lights. Fitting the low lights of the room, Putnam begin with the vocals, "Darkness has a reason…" from the song "You." With the audience mesmerized by the performance, LAYNE shared several of the new EP tracks, including the first single off the EP, "Topical." In addition, Putnam showed her guitar skills with several guitar solos. Concluding the night's set list, LAYNE closed the with "Good" which has over 1.5 million streams on Spotify.
With such a short set (only about 30 minutes), it left fans wanting more from LAYNE. Be sure to follow the rise of this upcoming star and follow along with future show dates in your area at LAYNE website.
Tags: LAYNESubterranean
About John Kosiewicz
You may also like...