Mac Demarco at The Vic in Chicago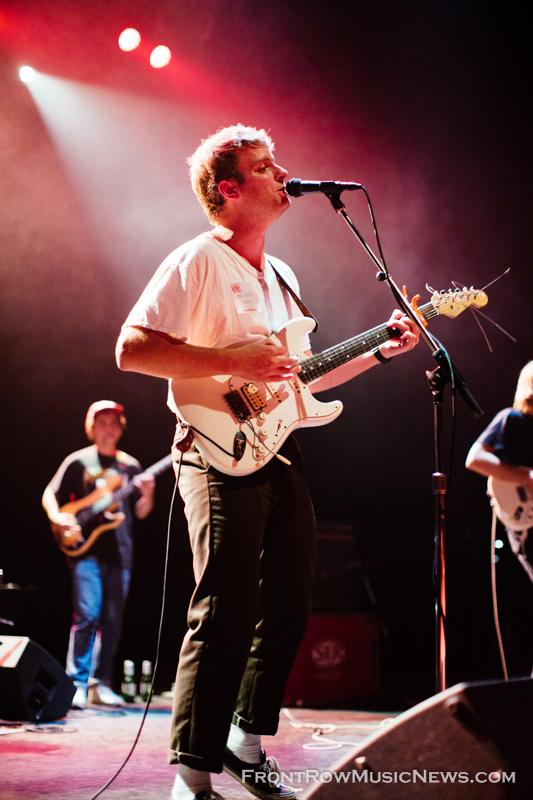 Mac-Demarco-Photo-credit-Azuree-Wiitala
May 16th, 2017, Mac Demarco played to a sold out crowd at The Vic Theatre in Chicago. Demarco and co came out to a crowd of screaming fans. The enthusiasm everyone had for the show was electric. Demarco, all smiles opened the night with "Salad Days" off of his sophomore album of the same title. "For the First Time" was the first track which he played off his latest release, This Old Dog which had just dropped a little over a week before the show.
The set was a great mix of old and new songs, including a surprise of Vanessa Carlton's "A Thousand Miles". A highlight was seeing Chicago native Cadien Lake James from the band Twin Peaks crowd surf in the middle of the set for nearly an entire song. The show wasn't without the quirkiness you'd expect from Demarco. A few songs into the set, there was an exchange with the crowd about hats and sports ball teams and then inevitably hats made it on stage, then making their rounds on the different band members heads. This kind of playful spontaneity is what the die hard fans have come to expect, and what endeared me to my first Mac Demarco show.
Do not miss an opportunity to see Mac Demarco as he tours his latest release, This Old Dog. You can see his upcoming tour dates here, including another two shows in Chicago this August!
About azuree wiitala
You may also like...