Magic Giant at Slim's in San Francisco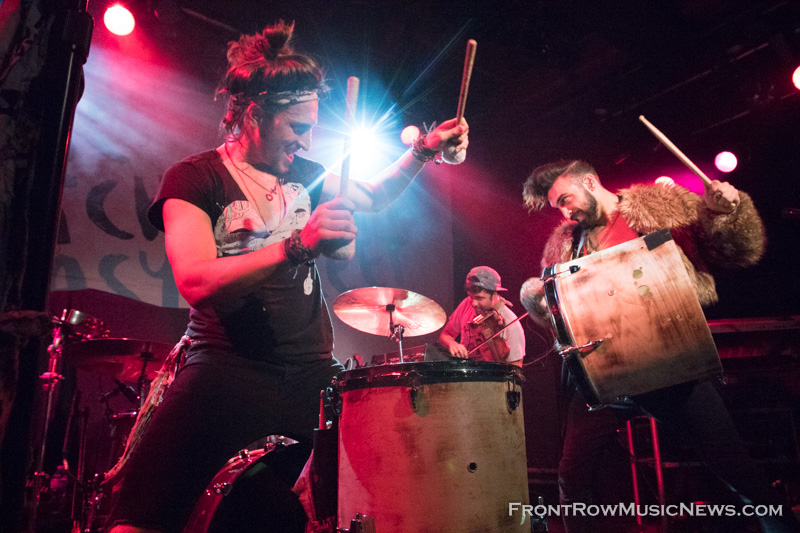 Magic-Giant-Photo-credit-John-Kosiewicz
Formed out of Los Angeles in early 2014, the indie folk band, MAGIC GIANT, performed at Slim's in San Francisco on October 8, 2016 in support of Eric Hutchenson tour. MAGIC GIANT is a trio who play a wide range of musical instruments. The band consists of: Austin Bis on lead vocals, cello, synthesizer, percussion; Zambricki Li on banjo, fiddle, viola, cello, harmonica, mandolin, octave mandolin, acoustic guitar, dobro, lap steel, backing vocals; and Brian Zaghi on acoustic guitar, cello, bass, percussion, backing vocals. Most of the songs from the night's set list were selected from the 2015 self-titled EP release, including favorites "Set on Fire" and "Let It Burn." However, they did provide an opportunity to some new music they been working on when they played, "Hide Away." Hopefully, a new album is not far in the future.
The high energy and all around fun makes this band a must see live in concert. Be sure to check out the latest information and tour dates at MAGIC GIANT website.
About John Kosiewicz
You may also like...