No April Fools jokes here: Thao & the Get Down Stay Down rallies Thalia Hall.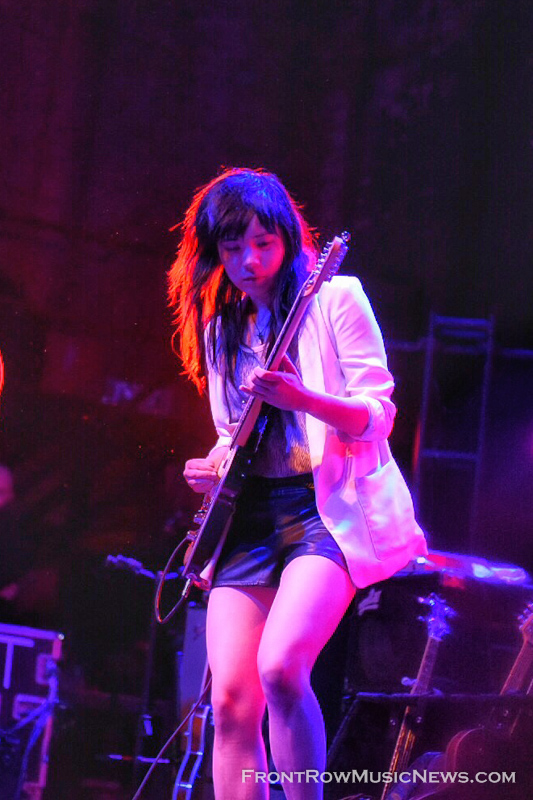 Thao-Photo-credit-Jen-Emmert
Thao & the Get Down Stay Down performed to a packed house at Thalia Hall on April 1, 2016. It was a heavenly escape from those who had to deal with nonstop April Fools Day jokes all day. The politically-charged, freeing tunes from front-woman Thao Nguyen shed an easy-spirited and optimistic vibe throughout the venue's every corridor. Much like a pep rally, Nguyen and her band delivered uplifting words and melodies and left its recipients feeling reinvigorated and ready to ward off any negative energy from opposing forces. If Thao and company could be described as an exclamatory word–specifically onomatopoeia–it would be "kapow!"
Thao & the Get Down Stay Down's latest album, A Man Alive, is available now. The band will be playing at this summer's Mamby on the Beach July 4th weekend. Catch them on the 3rd and listen in advance at the Thao & the Get Down Stay Down website.
Tags: A Man Alivelive in Chicagolive musicThalia HallThao & the Get Down Stay DownWe the Common
You may also like...