The Flips at the Bottom Lounge in Chicago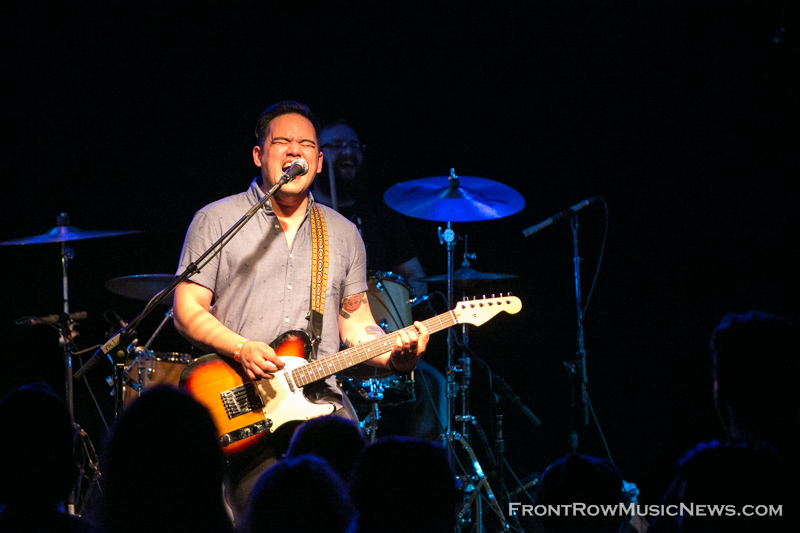 The-Flips-Photo-credit-John-Kosiewicz
On May 27, 2016, Chicago's high energy, indie alternative rock band, The Flips, helped support Chase Aways album release show for "Calling All Underdogs". In addition, other local artist such as Pat Egan & The Heavy Hearts, All the Wine and Lever were on the bill for the night.
Although the recent album release was Better Days, The Flips only played two songs from their new album: "Better Days" and "Take Cover." Although there were other great songs they could also play from Better Days, the set list included many of the fan favorites.
Closing the night with "Casino" which was requested frequently throughout the night, with Sintos replying, "We're getting to it." It was definitely worth the wait. Toward the end of "Casino", Nowacki hoped off the stage with a standing drum and shared a drumstick with someone in the audience. While at the same time, Martin placed his guitar on the ground to add some reverb by hand adjusting his guitar peddles. Martin was surprised when Nick Villani (aka Brobi Wan Bronobi) picked up the guitar and started playing along to the triumphant ending.
The Flips band includes Nick Sintos on vocals and guitar; Annette Nowacki on keys, percussion and vocals; Mike Carlson on drums and vocals; Dustin Martin on guitar and vocals; and Maccabee Kelem on bass and vocals. You can catch them touring this summer through out the Midwest.
Keep up with the latest information and tour dates at The Flips website.
The Flips Setlist
at the Bottom Lounge in Chicago on May 27, 2016
Intro/ I'm Okay
God I'm Sorry
Better Days
Take Cover
Jawbreaker
Casino
Tags: Bottom LoungeThe Flips
About John Kosiewicz
You may also like...