The Kills at The Riviera Theatre in Chicago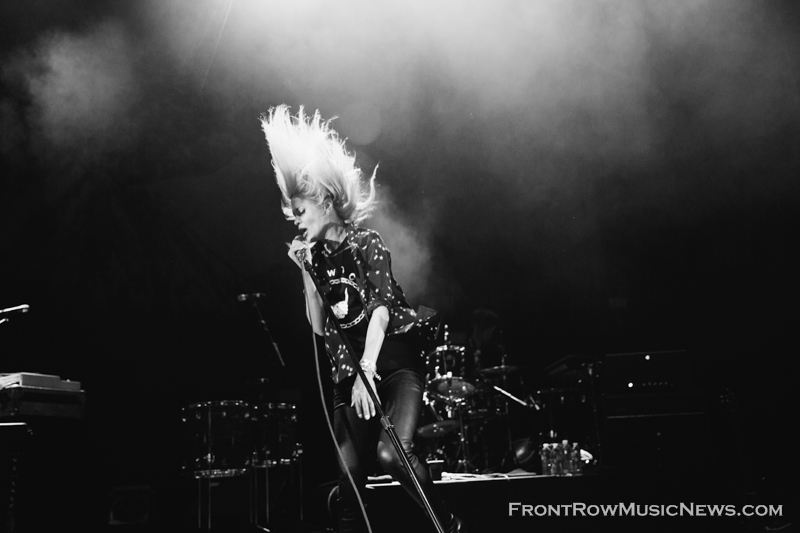 The-Kills-Photo-credit-Azuree-Wiitala
Out of the United Kingdom, indie rock band, The Kills, is made up of front woman, Alison Mossheart, along with guitarist / vocalist Jamie Hince. They are also made up of a lot of energy, head banging, and some of the best hair tosses ever seen live. The Kills took the stage at The Riviera Theatre in Chicago on May 23, 2016 to a packed hall of fans eager to hear their favorite duo. They started off with "No Wow", a slower song that builds up, followed by "U.R.A. Fever" which was definitely a crowd favorite.
I have never seen The Kills live but was excited to experience this power duo. I'm a fan of the projects that Mosshart has been a part of, The Dead Weather and punk band, Discount. I, like Mosshart, hail from Florida and grew up listening to Discount when they were still a local band, so it was exciting to see how far a fellow Floridian has come. I was not let down. The Kills live up to their rock n roll vibes.  Already can't wait for the next time they roll through town! I haven't stopped listening to their album since it's started streaming, check out the video for "Siberian Nights", it's beautiful!
If you have a chance to check The Kills out on tour, don't miss it!  Tour dates and the latest info can be found a The Kills website.
About azuree wiitala
You may also like...