Anthrax at Electric Factory in Philadelphia, Pennsylvania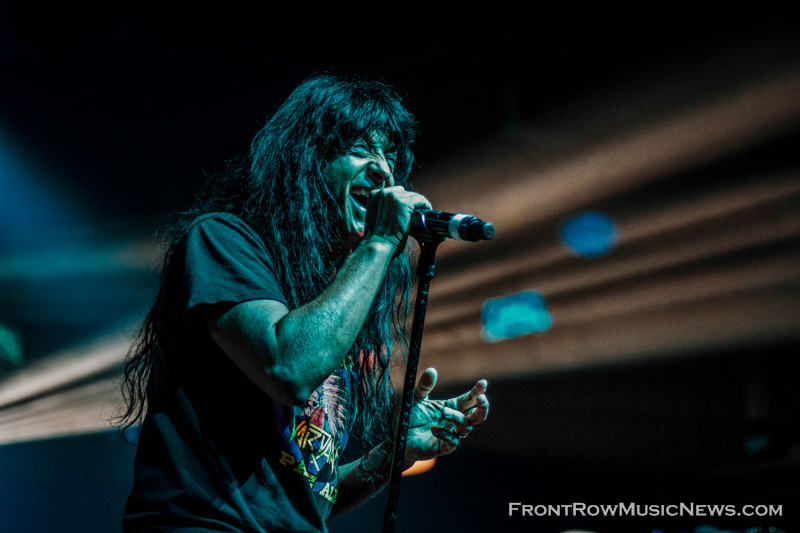 Anthrax-Photo-credit-Amanda-Stauffer
Formed in 1981, one of the leading bands of thrash metal known as Anthrax, made their way to Philadelphia, PA headlining the Killthrax tour on April 5, 2017. Also including on the line up were Killswitch Engage, The Devil Wears Prada and Jasta. The band began in New York, NY and have released multiple albums throughout their music career. Current members of Anthrax consist of guitarists Johnathan Donais and Scott Ian, drummer Charlie Benante, bassist Frank Bello and lead vocalist Joey Belladonna.
In the set-list for the night, Anthrax began the show with their title track off of their third album, "Among the Living" which excited long-time fans of Anthrax as well as newer ones. During the show, Joey Belladonna showed excellent stage presence. He kept the crowd entertained and even borrowed one photographer's camera from the photo pit and took a couple shots. (Unfortunately, it wasn't mine.) Anthrax also played songs from their most recent album titled For All Kings which was released February 26, 2016.
If you'd like to keep up with Anthrax and any of their future tours, be sure to follow them by checking out their website http://anthrax.com/. You can also keep up with them on their Twitter (https://twitter.com/Anthrax) and Facebook page (https://www.facebook.com/anthrax/).
Tags: AnthraxElectric FactoryKillthraxPennsylvaniaPhiladelphia
About amandaleahphoto
You may also like...