Architects at Ottobar in Baltimore, Maryland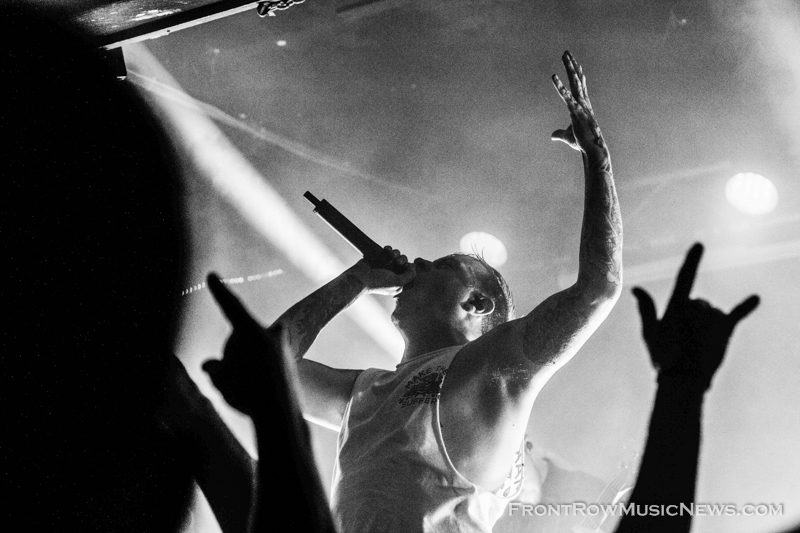 Architects-Photo-credit-Amanda-Stauffer
Popular British metalcore band, Architects, left home to go on the North American "All Our Gods Have Abandoned Us" tour. They were joined by two other bands known as Stray from the Path and Make them Suffer. The band came to the Ottobar in Baltimore, Maryland on March 28th and put on an extraordinary show that was both heartfelt and passionate. Architects were formed in Brighton, England and is made up of lead vocalist Sam Carter, drummer Dan Searle, bassist Alex Dean and guitarist Adam Christianson.
Architects started the show off with their song "Nihilist" from their most recent album All Our Gods Have Abandoned Us getting the crowd rowdy and ready for the rest of their set. Architects are one of those bands that sound even more incredible live than they do on their record which I did not think was possible. They put on a performance that was hands down one of the best performances I have ever seen. During the show, vocalist Sam Carter talked about the band's former member, Tom Searle, who passed away last year after battling cancer. Carter made it clear that the band would not be here without Tom and all that he has done for them. This moment during their performance showed that Architects are really passionate about what they do and that they all have a bond that is unable to be broken. I highly recommend seeing Architects and hearing them perform songs off of their newest album live because you will not be disappointed.
If you are interested in seeing where Architects will be next please visit their website to keep up with their tour dates and new releases http://www.architectsofficial.com/. You can also follow the band through their Facebook page where they post more frequently https://www.facebook.com/architectsuk/.
Tags: All Our Gods Have Abandonded UsArchitectsBaltimoreBritishMetalcoreOttobar
About amandaleahphoto
You may also like...