Every Time I Die at Baltimore Soundstage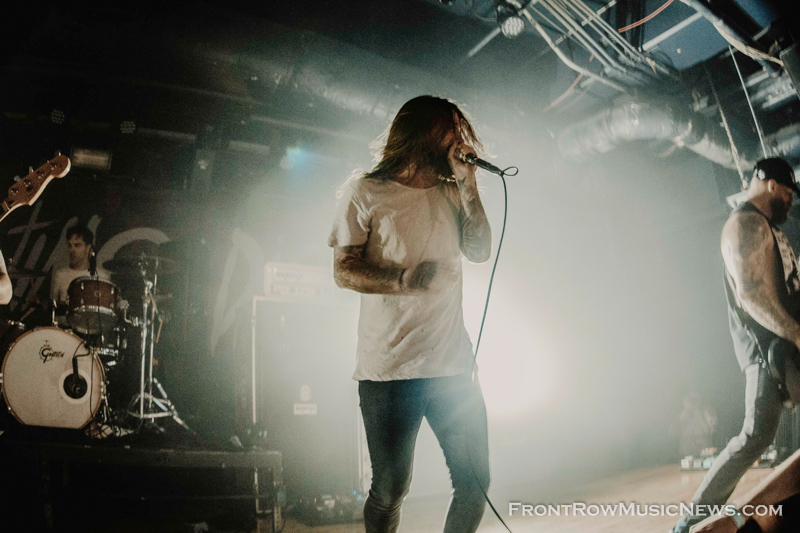 Every-Time-I-Die-Photo-credit-Amanda-Stauffer
Metalcore band, Every Time I Die, are from Buffalo, New York and were formed in 1998. The group is made up of guitarists Jordan Buckley and Andy Williams, bassist Stephen Micciche, lead vocalist Keith Buckley and drummer Daniel Davidson. They are currently their 2017 spring headlining tour along with supporting acts Wage War and '68. Every Time I die came to Baltimore Soundstage in Baltimore, MD on May 8th and put on an insanely energetic show. The venue took their barricade down for the night resulting in an up close and personal show with the band and the audience went wild.
During the show the band played songs from their 2014 album From Parts Unknown which got the audience continuously crowd-surfing and stage diving all night. They also performed tracks from their most recent album Low Teens which was released on September 23rd, 2016 and includes fifteen songs that will make you want to move. Every Time I Die put on an amazing show and it was probably the craziest crowd I have ever been in. This band certainly attracts an energetic, yet passionate, audience. While moshing, thrashing and pushing back and forth, every audience member reiterated every lyric that was sung. Seeing the energy and excitement of the crowd made me worry for my camera, but also made me wish I could join in.
If Every Time I Die ever come to an area near you, make sure you go to one of their shows because you will not be disappointed. Be sure to keep up with the band by following their website (http://everytimeidie.net/) and also their Facebook page (https://www.facebook.com/everytimeidie/).
About amandaleahphoto
You may also like...