Killswitch Engage at Electric Factory in Philadelphia, Pennsylvania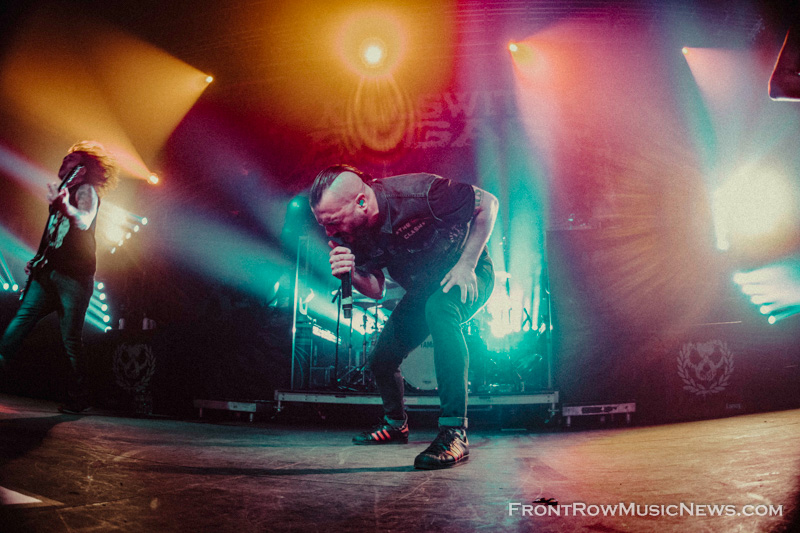 Killswitch-Engage-Photo-credit-Amanda-Stauffer
Metalcore band, Killswitch Engage, hit the road with Anthrax on their Killthrax tour and on April 5, 2017, made a stop at the Electric Factory in Philadelphia, PA. They were also accompanied by The Devil Wears Prada and Jasta. Formed in 1999, the band originates from Westfield, Massachusetts and currently consists of bassist Mike D'Antonio, drummer Justin Foley, guitarists Adam Dutkiewicz and Joel Stroetzel as well as lead vocalist Jesse Leach.
Killswitch Engage did a great job getting the crowd hyped up for Anthrax and made sure they did so by opening up with their song "Alone I Stand." The metalcore group released several albums including their most recent one Incarnate that was released on March 11th, 2016. During the show Killswitch performed "Holy Diver," from their album As Daylight Dies, with a guest appearance from Joey Belladonna who is the lead vocalist of Anthrax. The audience rejoiced after seeing two of their favorite artists playing together. The band's set list consisted of twelve songs from various albums which was certainly enjoyed by their fans.
Be sure to check out the band's website in order to keep an eye out for future tour dates and announcements http://www.killswitchengage.com/. You can also stay in touch with the band through their Facebook (https://www.facebook.com/killswitchengage/) and Twitter (https://twitter.com/kseofficial).
Tags: Electric FactoryKillswitch EngageKillthraxPennsylvaniaPhiladelphia
About amandaleahphoto
You may also like...