Memphis May Fire at Chameleon Club in Lancaster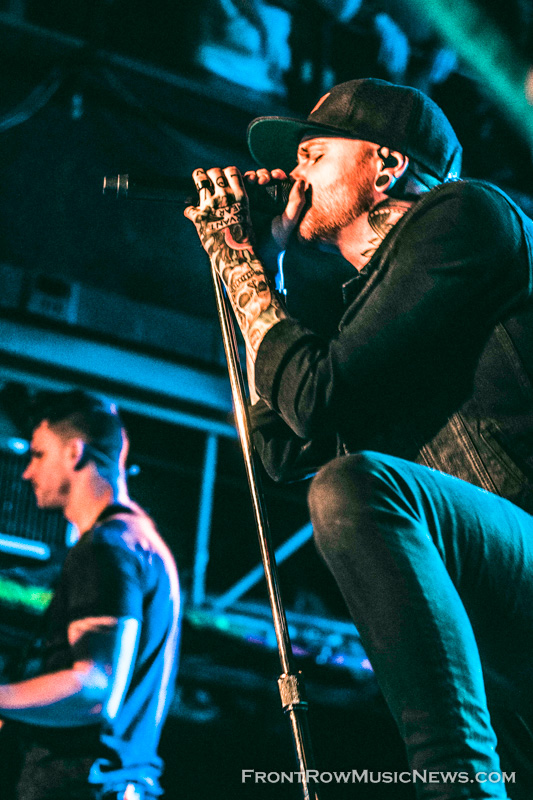 Memphis-May-Fire-Photo-credit-Amanda-Stauffer
In Dallas, Texas, a popular band known as Memphis May Fire, was formed in 2006. Since then, the band has taken off releasing multiple albums and touring all around the world. The band is made up of lead vocalist Matty Mullins, drummer Jake Garland, guitar players Kellen McGregor and Anthony Sepe and bass player Cory Elder. Recently, Memphis May Fire visited Lancaster, Pennsylvania at the Chameleon Club on their March of Madness tour on St. Patrick's Day 2017 (3/17/2017) and put on an unbelievable show. After waiting through the awesome support acts of Bad Seed Rising, Sylar, The Color Morale and Blessthefall, the crowd could not contain their excitement when Memphis May Fire took the stage.
During the concert, Matty announced how Lancaster is a special place for him, but he is sad that he never comes around to the area often. In order to make it up to the fans, he announced that the band would be recording a music video for the next song that they were performing called "Sever the Ties" off of their newest album, This Light I Hold. After the announcement, there were crowd surfers everywhere and everyone made sure to sing along and put on a show for one of their favorite bands. Their most recent album, as mentioned earlier, includes thirteen tracks and two of them feature guest vocals from Jacoby Shaddix of Papa Roach and Larry Soliman of My American Heart.
If you are interested in following the band and keeping up to date with new releases and tours be sure to follow them on their Facebook page www.facebook.com/MemphisMayFire. The band also has a merchandise website if you are interested in supporting them www.thislightihold.com.
About John Kosiewicz
You may also like...