Slayer at Electric Factory (Outdoors) in Philadelphia, PA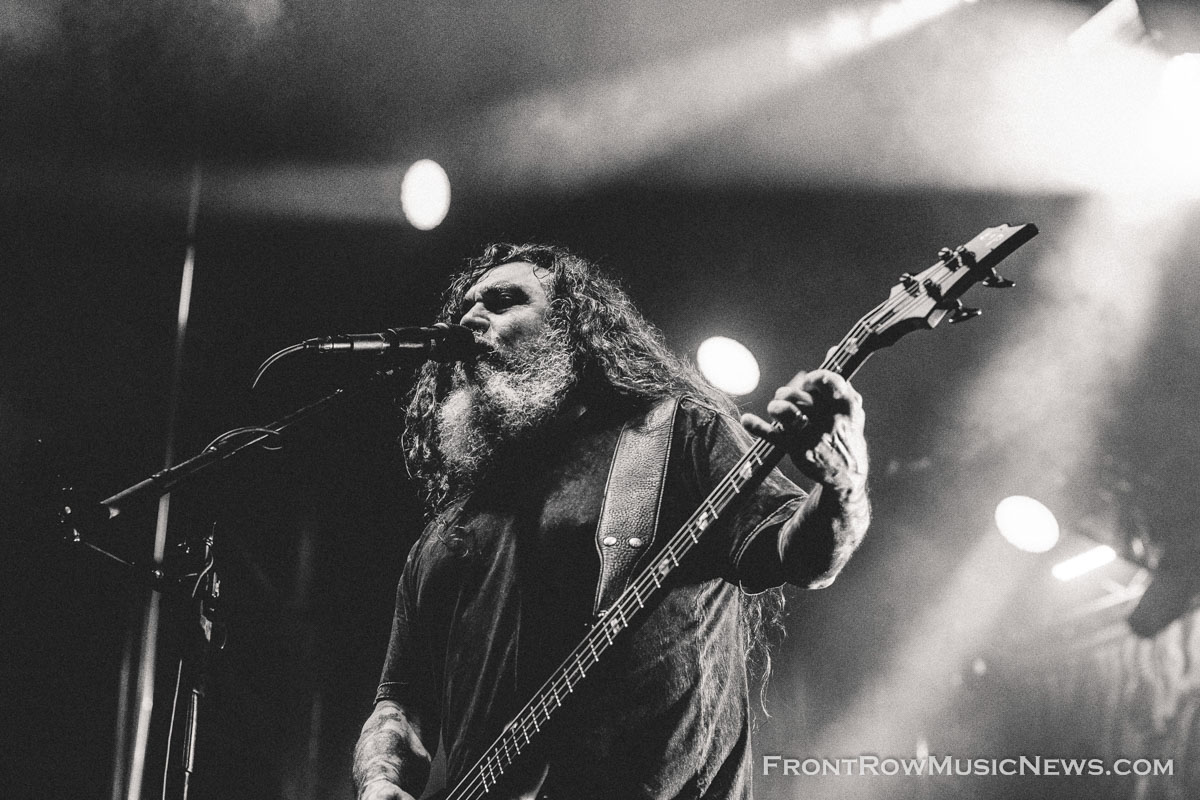 Slayer-Photo-credit-Amanda-Stauffer
On July 23, 2017, Heavy metal band, Slayer, along with supporting artist, Lamb of God, rocked out as the rain poured down in Philadelphia, Pennsylvania at the Electric Factory. The band performed in the city on their Repentless World Tour. Slayer is made up of vocalist Tom Araya, guitarists Kerry King and Gary Holt and drummer Paul Bostaph. Originating from Huntington Park, California, Slayer was formed in 1981. They successfully continue to create news songs that are loved by long-time fans, as well as new ones. Slayer's most recent album was released in 2015 and is titled Repentless. The album includes twelve intense songs which are guaranteed to make people want to move.
When I heard I was approved to cover and photograph Slayer, I was taken back to when I was younger and jamming out to their popular song, "Raining Blood" on Guitar Hero III and couldn't wait to hear it live. Unfortunately, it rained all day (pun intended) while they played outdoors, but it didn't stop them from putting on an energy-filled show. The crowd at this show was probably one of the most unique and wild ones which I have seen so far. It's clear everyone at a Slayer show knows how to have a good time. There were non-stop crowd surfers, kids on their parents shoulders, interesting self-expressive outfits, moshing and people singing along to their favorite songs all night. If you are a fan of Slayer, I recommend seeing them perform live because they put on a great show and sound just as good live as they do in a studio. After seeing them live, I heard that they recently performed "Raining Blood" live on the Tonight Show with Jimmy Fallon. Here's the video, so you can check out the performance as well:
Be sure to keep up with any future announcements and tours from the band by following them on their website: Slayer.net as well as on their Facebook page (https://www.facebook.com/slayer/).
Tags: Electric FactoryLamb of GodPhiladelphiaRepentless TourSlayer
About amandaleahphoto
You may also like...