Interview: Dar Williams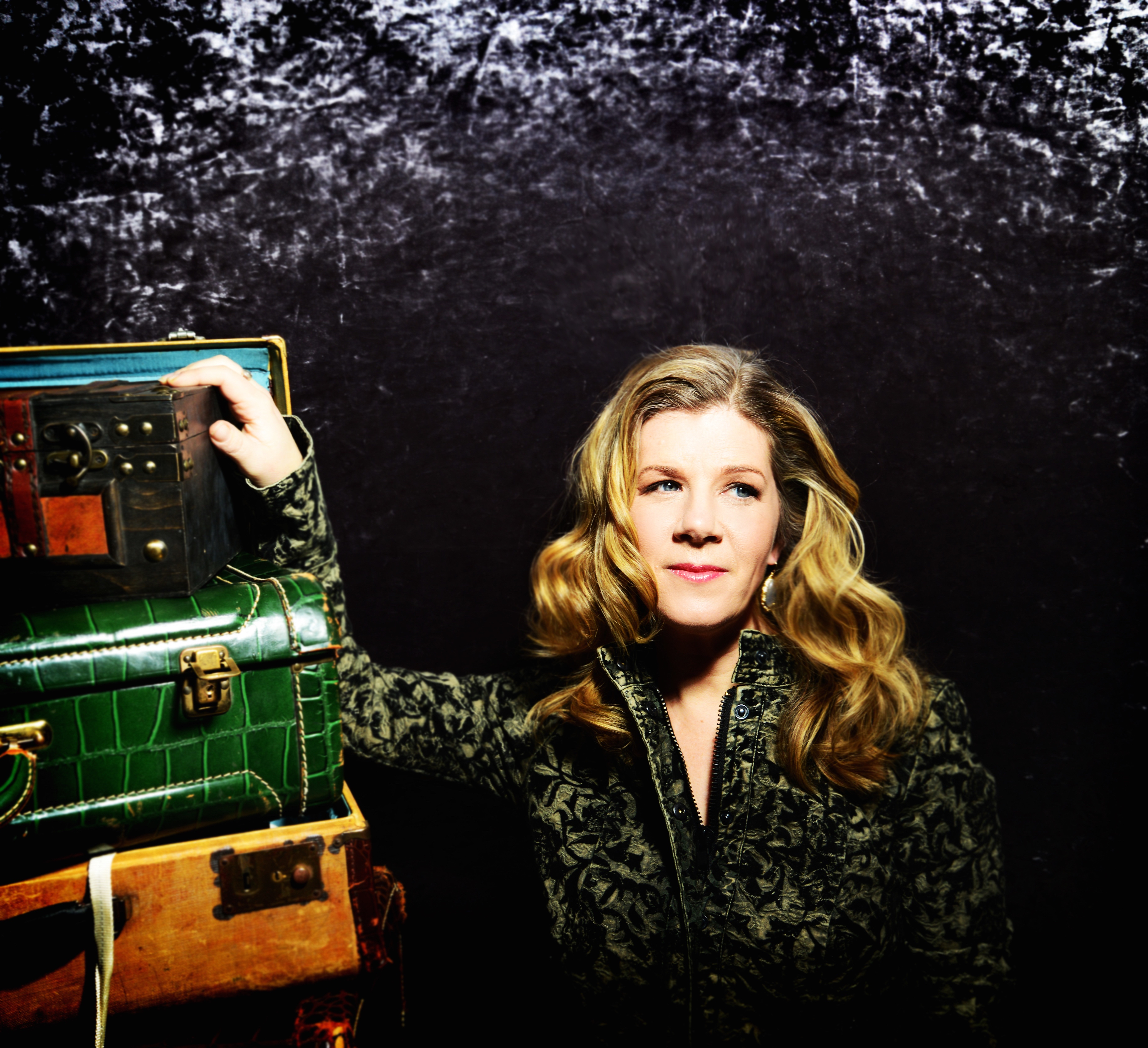 Currently, Dar Williams is tour in support of her upcoming album, "Emerald" with a stop in Chicago to perform at Thalia Hall on April 25, 2015.  Front Row Music News caught up with her for a short interview. She shared so much with us about her music, teaching, bees and more.  Also, for the first time, she answers what special guest she'd love to perform with you on stage.
After you're reading our interview with her, be sure to go to Dar Williams website for more up to date information and pick up her "Emerald" on May 5, 2015.
John Kosiewicz: For those who are new to Dar Williams, can you please introduce yourself and tell a little bit about yourself?
Dar Williams: I was raised just outside of New York City and I grew up with my dad's '60s folk rock vinyl and used to just listen and stare at the record covers with my sisters, or alone. My sister played guitar so, basically, I grew up wishing that I could live in a time when people listened to that kind of folk rock music. Then, sure enough, the wheels turned and in the '90s that's exactly what the scene was. So, I kind of went into that 30-year cycle that started in the '60s and sort of re-entered it in this new incarnation in the '90s.
John Kosiewicz: You've been in the music industry for twenty plus years, how do you keep your material fresh and new?
Dar Williams: There's a way you can put out your antennae for the audience and there's something about feeling how the audience receives it that keeps it fresh all the time.
John Kosiewicz: How would you personally define your musical style now and how has it changed over your musical career?
Dar Williams: I feel like I will never know in my lifetime how my music has evolved. I'll never have enough perspective to say. But, I think that I have become much more promptement about dealing with writer's block and obstacles and places where I stumble.  Now I know that that is a part of the process and I know how to keep on going and overcoming those little phobias. I am probably a better songwriter for it.
John Kosiewicz: With your new album "Emerald" due to be released on May 5, 2015, what can we expect from this album?
Dar Williams: To me it sounds like all of the songs fit together but I can't figure out why yet, because they are the product of trips to England, to Honduras, to Western Canada, and the southwestern United States. I think what unifies it for me is the title track, "Emerald"–this idea that when when you're far enough into a kind of career, you can look back and see it in a panoramic way. All of the indecision and self doubt fall away, and the great expanse and beauty of your life becomes more clear. I feel like I am writing it from a new vantage point of understanding my life.
John Kosiewicz: What do you do in your free time while traveling from one show to the next?
Dar Williams: I walk all over the place and I never thought that it would add up to anything, but I've been in so many neighborhoods and have met so many people. At this point I am writing a book that has to do with my own homegrown sense of what makes towns work, what kind of mechanisms are in play for towns to really happen or be cool. It's almost like I look at towns like I look at people and it's just because I've walked and walked and observed how they've evolved over the last 20 years. They are never the same twice.
John Kosiewicz: Do you spend much time on social media? If so, what is your preferred form of communicating through social media?
Dar Williams: I'm just a straight ahead Facebook girl. That's what I follow. I always joke that the people who come to my concerts are much smarter than I am. They're always posting these incredible articles and it's sort of become how I see the news…and then I have my online New York Times subscription.
John Kosiewicz: Do you have any pre-show or unusual backstage rituals to get you ready for a performance?
Dar Williams: Getting dressed, putting on makeup, warming up, and getting all of my stuff together is its own ritual. There's nothing I do on top of that, because I think I would just be erratic and feel guilty. But you always have to put on your mascara.
John Kosiewicz: If you could have ANY special guest perform with you on stage, who would it be?
Dar Williams: I've never answered this question before, but I would say every time I see a poster for Robyn Hitchcock at any of the venues that I am playing at, I always wish that I could meet him or sing with him, many songs for which I have the backup vocals down pat. He's great. He has this unbelievable cover of The Psychedelic Furs' "The Ghost In You."
John Kosiewicz: In addition to your own musical talents, you give back to the community through Lectures, Workshops, Discussions, etc.  Is it difficult to switch from artist to teacher?
Dar Williams: No, they are incredibly mutually reinforcing and in all honesty I am paid to teach and to lecture. The bees, that's my thing. I don't even call it "giving back" because it's actually how my career has diversified and I am glad I didn't stop performing and start teaching because my teaching reflects my performance and my performance reflects all of the new things I learn when I am teaching and lecturing. Teaching and lecturing formalizes and gives a little structure and binds this world that I'm part of. Performing allows me to go into a class of students and explain the economics of a tour bus or the psychological aspects of touring and making a living in music. So it's really been ideal. Any time sooner than my forties would have been too soon.
John Kosiewicz: Another cause you are involved in is called, "Give Bees a Camp".  Can you tell us about it?
Dar Williams: That was a little idea that got much bigger because it turned out to be a good match. At first everyone said bees plus children equals pain. Then you go to a camp and you see that kids love what bees love: they love flowers, they love a healthy ecosystem, they love feeling like they're industrious, they're busy, they're fast. We go from talking about bees being slightly dangerous or painful to bees being a part of the way nature just works, the way everything moves forward. When we get the flowers planted, oftentimes a bee will land on a flower and the kids will applaud. It just takes so little to put the train back on the rails in terms of us seeing bees as magical instead of annoying or bad.
John Kosiewicz: What would you like to say to everyone who is a fan and supporter of Dar Williams?
Dar Williams: I just wrote something for American Songwriter Magazine and I was amazed at how many people wrote to talk about how they support music. I'm very grateful that people are thinking through how they can be supporters of music in every sense. That's the sense that I get from my audience. Their caring about the holistic theme of music as well as being music followers is above and beyond, and completely sustaining for not just me but, what for I call the "rain forest" of artists out there. The engineers, producers, tour managers, and techs all have incredible expertise and are all really committed to music. I feel like my audiences have taken the time to respect the entire spectrum of people in this industry. I had a tech who took the drummer to see a stripper, he had some problems with the law, he had some problems that kept us from entering Canada quickly, but he loved music. He was on our side of the law and he was working for the good. He was a perfect gentleman to me and my cardigan sweaters and my folk music. I am thankful that my audiences support music in general, because I know it's not just me. I know that they are holding ethos of supporting music and it's very responsible and important right now.
Tags: Dar WilliamsInterview
About John Kosiewicz
You may also like...