Lana Del Rey at the Bryce Jordan Center in State College, PA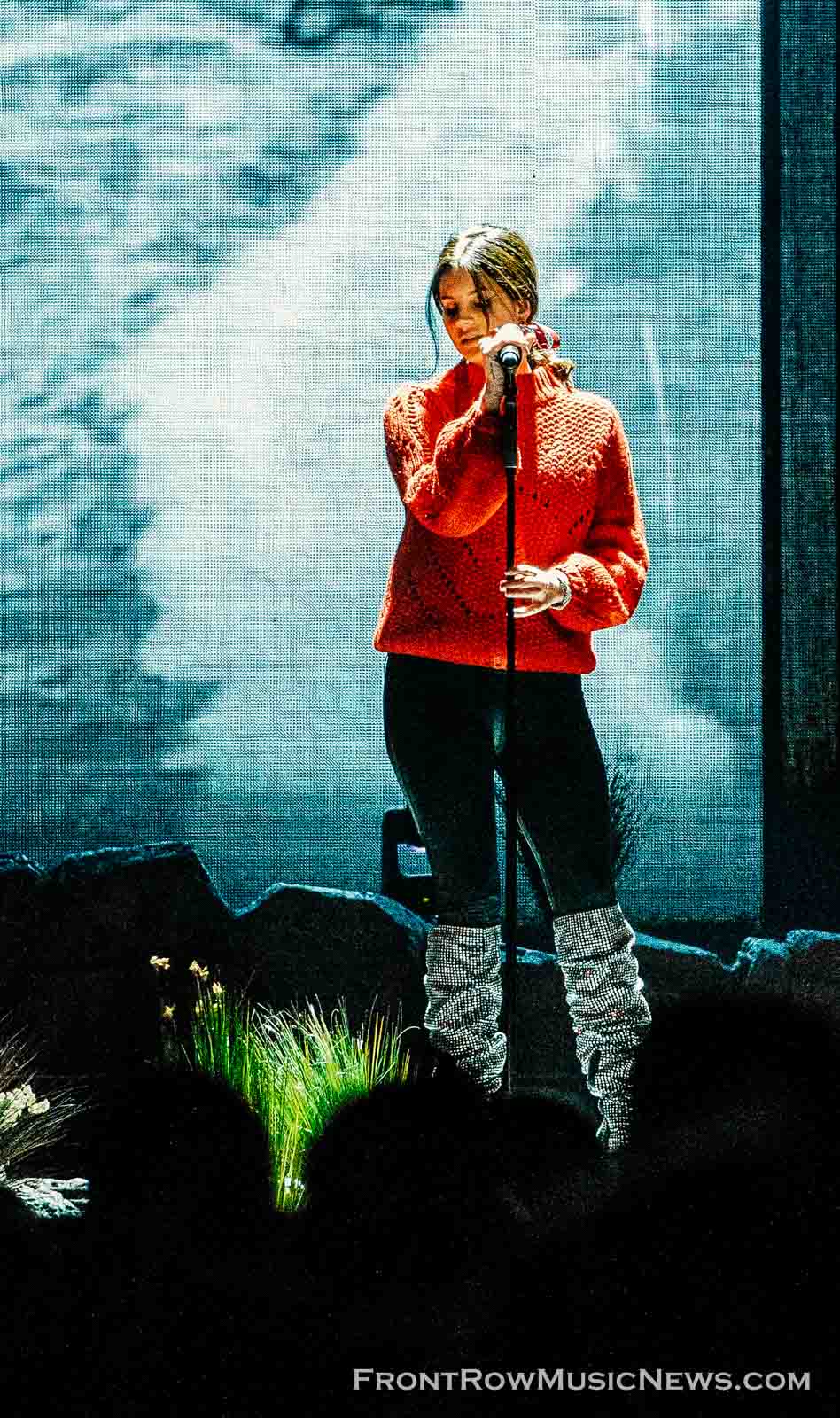 Lana-Del-Rey-Photo-credit-Amanda-Stauffer
Stealing the hearts of many, with her hauntingly beautiful and captivating voice, Lana Del Rey is someone who has left quite an impact on the music industry. Her dark, melancholic lyrics with a vintage feel have been a blessing to my life as well as many others. Listening to her music can make you feel as though you have traveled back in time with each and every one of her classic sounding tunes that millions of people have fallen in love with.
Del Rey originates from New York City and began her journey with music in 2005 and later became recognized in 2011 with the release of her song "Video Games" and her self-made music video that went along with it. She is currently serenading her continuously growing group of fans while she is on her LA to the Moon Tour. Along with her are supporting acts Jhene Aiko and Kalis Uchis who perform on certain dates but not the whole tour. On Friday, January 28, 2018, Lana Del Rey put on her mesmerizing performance in State College, PA at the Bryce Jordan Center.
When the pure-hearted singer took the stage, she was wearing a red sweater, sheer leggings and heeled glitter boots. Somehow she made a casual outfit look so classy and elegant which is something not everyone can do. Lana began the night by performing her song "13 Beaches" off of her most recent album Lust for Life. With every song that she sang, I continuously got unending chills. I have never heard an artist sound even more amazing live than in a studio like she did. Her stage set-up was beautiful and reminded me of being in a tropical location and relaxing on the beach. During the show I could not help but notice the most romantic scene. As Lana Del Rey was performing another one of her newer songs called "Love", there was a couple in the crowd slow-dancing, embracing each other and twirling together with so much passion. Seeing that just made my heart so happy. It was such a perfect moment that it could have been from a movie.
My overall experience at this show was so very pleasant. It is always a pleasure being able to hear, see and photograph such talent and I am extremely thankful I got to attend the show. I highly recommend seeing Lana Del Rey as much as you can because you will not be disappointed. Be sure to keep up with this amazing artist by going to her website, LanaDelRey.com, as well as her Facebook page.
<h2>Lana Del Rey Setlist</h2>
<h4>Bryce Jordan Center in State College, PA</h4>
<h4>January 26, 2018</h4>
13 Beaches
Pretty When You Cry
Cherry (Scarborough Fair Outro)
Yayo
Born to Die
Blue Jeans
White Mustang
Honeymoon
Happy Birthday Mr. President (Marilyn Monroe song)
National Anthem
God Bless America – And All the Beautiful Women In It
When The World Was At War We Kept Dancing
Lust for Life
Change
Black Beauty
Young and Beautiful
Ride
Video Games
Love
Radio (Tour Debut)
Serial Killer
Summertime Sadness
Old Money
Burnt Norton (Instrumental)
Get Free (A capella)
Tags: Bryce Jordan CenterLA to the MoonLana Del ReyLust for LifeState College
About amandaleahphoto
You may also like...