Real Friends at Baltimore Soundstage in Baltimore, MD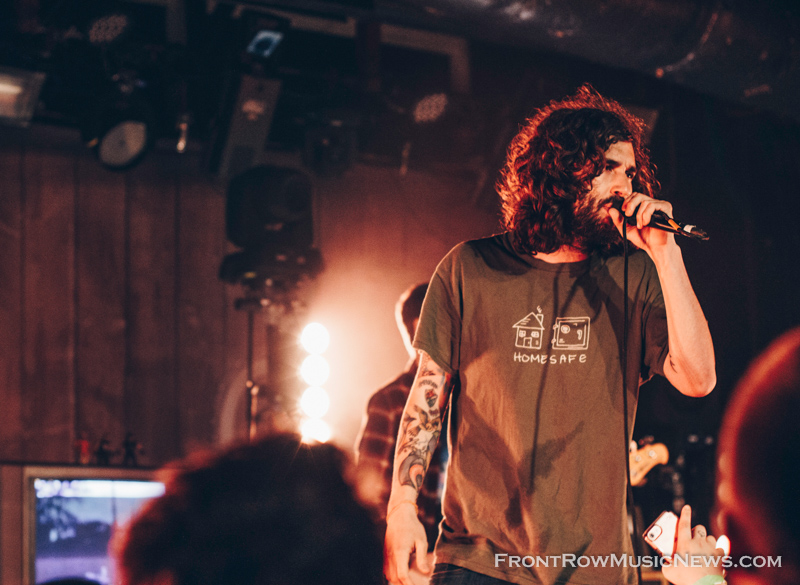 Real-Friends-Photo-credit-Amanda-Stauffer
The pop-punk band known for their bony knees and break-up songs, Real Friends, recently came to Baltimore Soundstage in Baltimore, Maryland on May 30th. The band is on tour with supporting acts Have Mercy, Tiny Moving Parts, Broadside and Nothing, Nowhere. Real Friends were formed in 2010 and originate from Tinley Park, Illinois and have been gaining fans all over the world since they started making music. The group is made up of drummer Brian Blake, rhythm guitarist Eric Haines, lead guitarist Dave Knox, bassist Kyle Fasel, and lead vocalist Dan Lambton.
The band opened up the show with their song "Empty Pictures Frames" from their most recent album called This Home Inside My Head which was released on May 27, 2016. The album includes twelve tracks that at are sure to have fans singing along with their catchy tunes. Real Friends had the most unique stage setup that I have ever seen because it mimicked a living room. There was a turned on television, picture frames and a rug that gave off a very homey vibe. The band definitely got the crowd moving as soon as they began playing because they had such great opening bands that got everyone ready and hyped up for the main act. One of the opening bands called Tiny Moving Parts were the first band that got everyone in the crowd of their feet for and there was high energy the whole time they performed. The band opened up with their song "Good Enough" off of their 2016 album Celebrate. The musical group after Tiny Moving Parts known as Have Mercy put on a crazy show in order to ready the audience for Real Friends who were up next. Have Mercy started off by playing their song "Smoke And Lace" from their 201 album Make The Best Of It. This band put on such a wild performance that actually got me kicked in the face by a crowd-surfer, which may have been painful but it was well worth seeing them perform.
Overall, every band that performed had their own contribution to getting the crowd excited and each of them put on great shows as well. Be sure to keep up with Real Friends by following their website (realfriendsband.com) and Facebook page for future announcements and tour dates.
Tags: BaltimoreBaltimore SoundstageHave MercyReal FriendsThis Home Inside My HeadTiny Moving Parts
About amandaleahphoto
You may also like...