Stevie Nicks and The Pretenders at the United Center in Chicago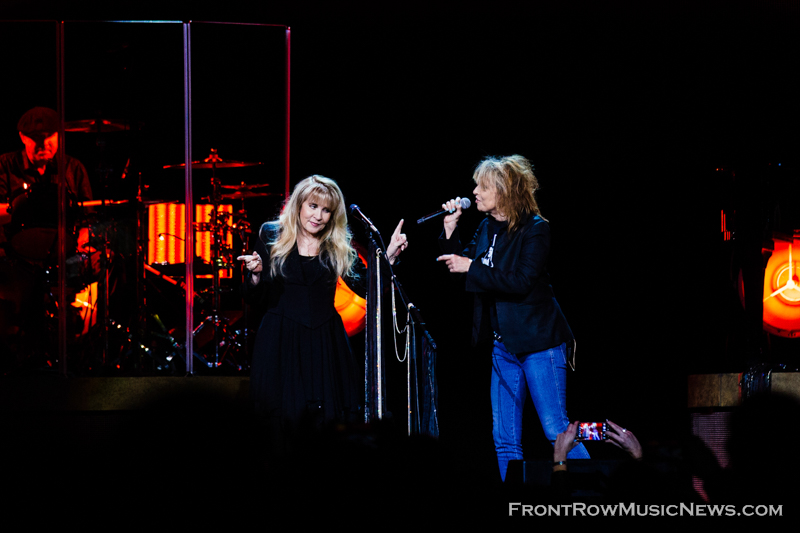 Stevie-Nicks-Photo-credit-Azuree-Wiitala
Stevie Nick's, one of music's great poets is currently touring her epic catalog of music on her "24 Karat Gold Tour". As if it wasn't exciting enough to see a musician with such a long withstanding career, hearing that the Pretenders were the opening for her was icing on the cake. Two female giants in one night. Both performers truly brought it.
The energy that Chrissie Hynde, front woman for The Pretenders, brought to the stage was amazing to see! She didn't skip a beat. Her voice sounded so great and it was incredible to hear so many songs that fans have been listening to for decades live!
The same can be said about our favorite "white witch", for all you American Horror Story fans out there. Stevie brought to the stage her voice both in song and story. It was definitely a favorite to hear her tell the stories behind some of the songs throughout her set. With her story, you could imagine Stevie and Tom Petty in the studio working on a song together as her stories unfolded giving context to some of her best known hits. Speaking of Tom Petty, Chrissie Hynde came out and performed "Stop Draggin' My Heart Around" with Stevie, such a special moment and such a great pair of voices!
Stevie and company worked through a pretty well rounded set of 18 songs including Fleetwood Mac songs like "Gold Dust Woman", which was fitting with the 24 Karat Gold theme, "Gypsy" and of course you want to hear Stevie sing "Landslide" which was the closer for the night.
If the 24 Karat Gold Tour comes through your city, do not miss it. You'll be especially fond of the backstory to songs as told by the performer herself. Take a peek at upcoming dates at the Stevie Nicks Official website. Also, keep up with The Pretenders at their website.
About azuree wiitala
You may also like...