Counterparts at Rams Head Live in Baltimore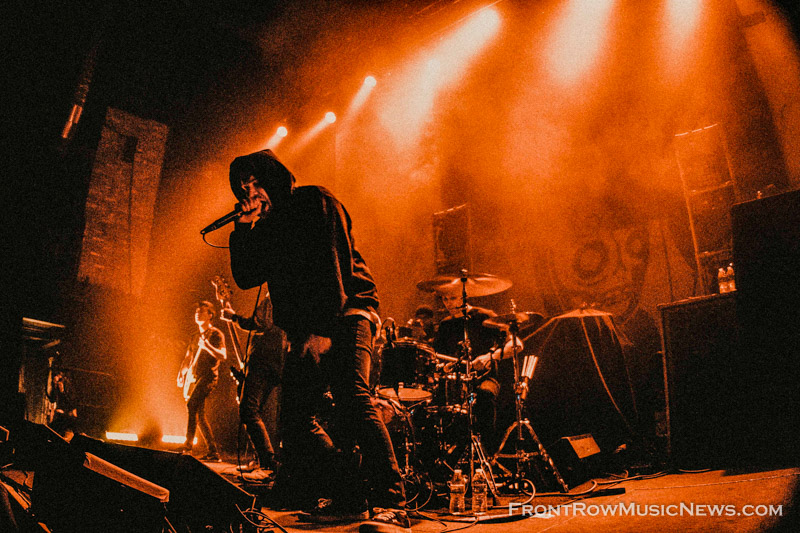 Counterparts-Photo-credit-Amanda-Stauffer
Metalcore band, Counterparts, was formed in Hamilton, Ontario where their success began to take off. They are currently on tour joining Senses Fail on their 15th Anniversary Tour, along with Movements and Like Pacific as support. On March 15th, Front Row Music News caught Counterparts performing at Rams Head Live! in Baltimore, Maryland. They put on a show that had everyone in the crowd moving. The band is made up of guitarists Adrian Lee and Blake Hardman, drummer Kyle Brownlee and lead vocalist Brendan Murphy.
Before the band got on stage they had a unique intro that set the mood for the show which was a message spoken in a voice of an anonymous female character. Counterparts then took the stage starting off with their song "Stranger" from their most recent album Tragedy Will Find Us enabling the crowd to let loose as the band rocked out. Their newest album was released on July 24th, 2015 and includes eleven songs. Lead vocalist Brendan Murphy had stated that the meaning of this album is about his life falling apart which can give listeners a different and deeper view on the album after listening to it.
If you are a fan of Counterparts and are interested in keeping up with the band and their tour schedule you can follow them on their Facebook page https://www.facebook.com/counterpartsband/ . The band is also active on twitter where they post a lot of humorous content https://twitter.com/counterparts905.
About amandaleahphoto
You may also like...