Senses Fail at Rams Head Live in Baltimore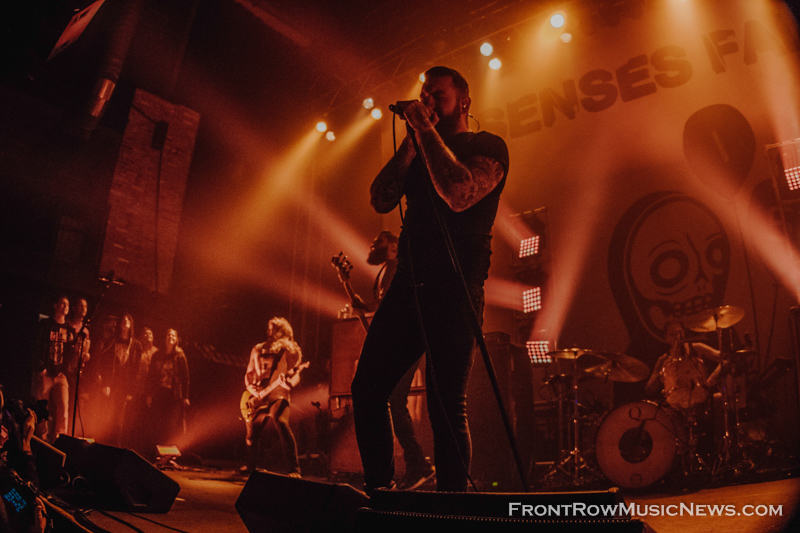 Senses-Fail-Photo-credit-Amanda-Stauffer
Formed in 2002 in a township called River Vale located in New Jersey, a band known as Senses Fail left their mark in the music industry. The musical group includes: original founding member, lead vocalist, Buddy Nielsen; guitar players Zach Roach and Matt Smith; and their drummer, Dan Trapp. Senses Fail is on their 15 Year Anniversary Tour. On March 15, 2017, Front Row Music News caught Senses Fail performed at Rams Head Live! located in Baltimore, Maryland along with supporting artists: Counterparts, Movements and Like Pacific.
When the tour was announced, many longtime fans purchased tickets to see Senses Fail play their album Still Searching in its entirety. Starting off with the album's first song, the crowd gave it their all when singing along to "The Rapture." The band certainly entertained every single audience member and put on and exceptional show. This tour most likely pulled on the heart strings of fans that have stuck around from the beginning since the band played songs from their eleven year old album. Senses Fail also recently announced a new acoustic EP titled, In Your Absence that includes five tracks titled "Jets to Per," "In Your Absence," "Death Be," "Family Tradition," and "Lost and Found."
If you are a fan of Senses Fail and are interested in keeping up with any new music or tours that they will have, be sure to visit their Facebook page at https://www.facebook.com/sensesfail/. You can also follow them on Twitter to see what they are up to daily https://twitter.com/sensesfail.
About amandaleahphoto
You may also like...