State Champs at Baltimore Soundstage in Baltimore, MD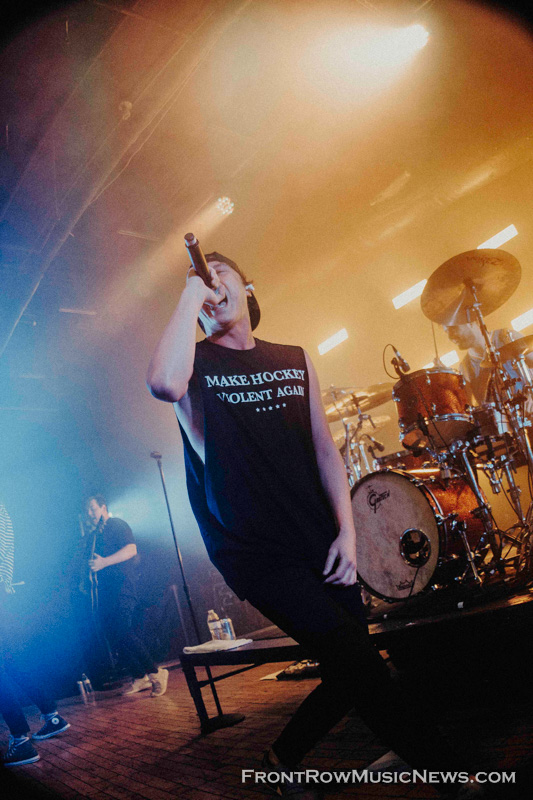 State-Champs-Photo-Credit-Amanda-Stauffer
Originating from Albany, New York, pop-punk band, State Champs, was formed in 2010 and have been a growing musical group ever since. The group consists of drummer Evan Ambrosio, guitarist Tyler Szalkowski, rhythm guitarist Tony Diaz, bassist Ryan Scott Graham, and lead vocalist Derek Discanio. State Champs are currently on their U.S. tour with bands Against the Current, With Confidence and Don Broco and they recently came to Baltimore Soundstage in Baltimore, MD on May 7th.
The band started off the show with tracks from their album The Finer Things that was released in October 2013. The venue filled with cheers and chanting as soon as State Champs took the stage. The pop-punk band put on a genuine and energetic performance that was loved by the audience. Their most recent album Around the World and Back which was released October 2015 has been a big hit with fans and includes eleven up-beat and catchy songs. During the show, State Champs' lead vocalist was accompanied by the front woman of supporting band Against the Current. The two performed the band's track "Around the World and Back" that got fans of both musical groups very excited to see their favorites perform together.
If you are interested in keeping up with State Champs be sure to follow them on their Facebook page (https://www.facebook.com/statechampsny/) and Twitter (https://twitter.com/state_champs?lang=en).
About amandaleahphoto
You may also like...