Alice In Chains – St. Augustine Amphitheatre 2018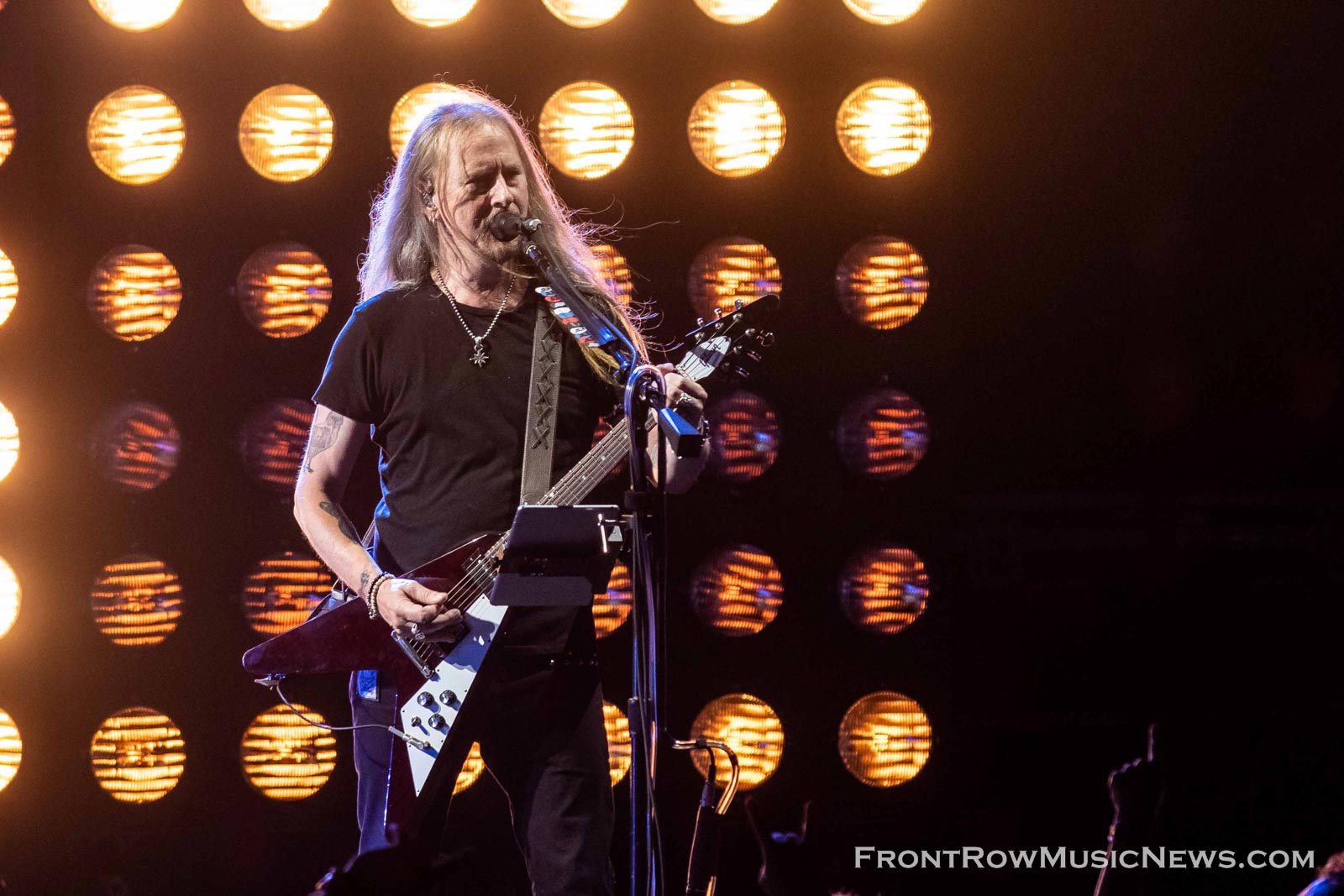 Alice-in-Chains-Photo-credit-Daniel-Moll
An American band from Seattle, Washington, Alice In Chains was started back in 1987 and known as a grunge band alongside other bands such as Nirvana, Pearl Jam, and SoundGarden. Currently, Alice in Chains consists original members: Jerry Cantrell on guitar and vocals; and Sean Kinney on drums; along with Mike Inez on bass, and William DuVall on rhythm guitar and vocals .
Knowing a lot of the bands older music and never really having the opportunity to see Alice In Chains in concert, it was an honor to see them and experience their power and presence at the St. Augustine Ampitheater on October 26, 2018. The venue at the Amphitheater was perfect for the group and almost had a sold out show. The bands sound at the Ampitheater was amazing and there energy carried throughout the whole place as the fans really got into the concert with not one person sitting down. They played a variety of songs their various albums, but focused a majority of songs off of the bands 1992 album, Dirt. Alice In Chains performed an amazing concert and if you have never seen them before, you should go see them. For those who have seen the group before, know you will not be disappointed into going to see them again.

For more information and tour dates, be sure to check out Alice in Chain's aliceinchains.com.
Alice in Chains Setlist for October 26, 2019
Check My Brain
Again
Never Fade
Them Bones
Dam That River
Hollow
Rainier Fog
Down in a Hole
No Excuses
Stone
Love, Hate, Love
Red Giant
Nutshell
Your Decision
Angry Chair
Man in the Box
Encore:
Got Me Wrong
The One You Know
Would?
Rooster
You may also like...