ANTEMASQUE and Le Butcherettes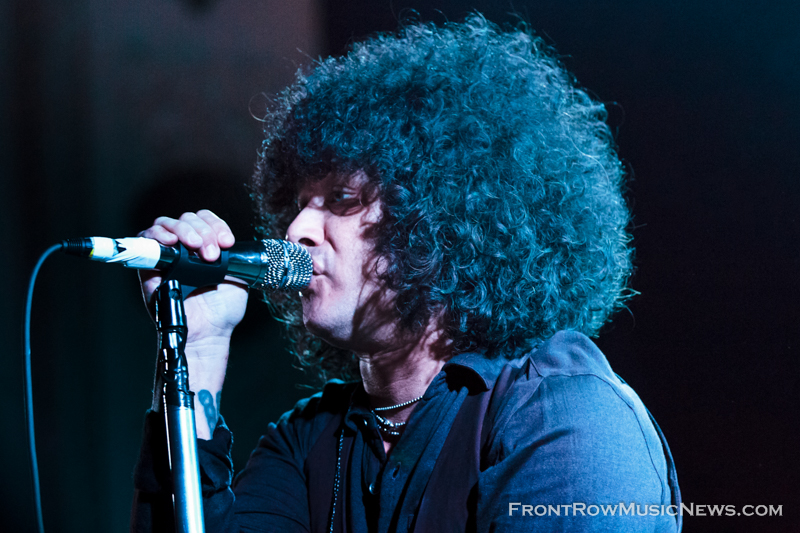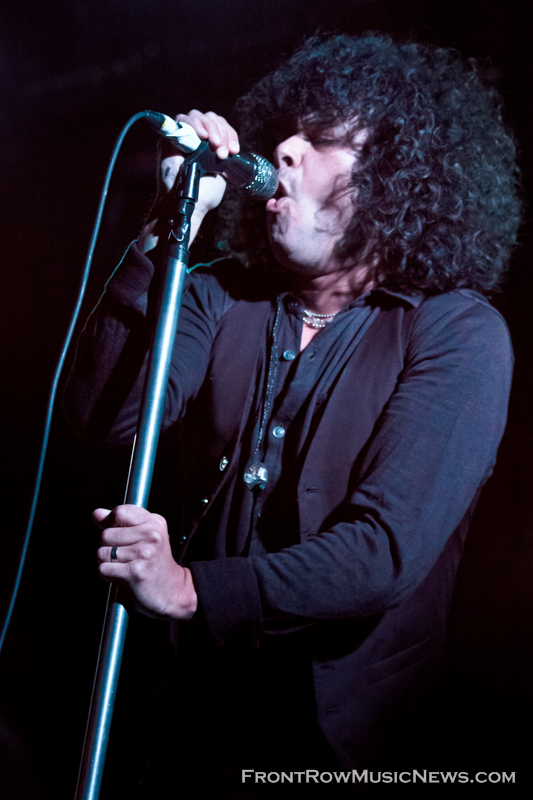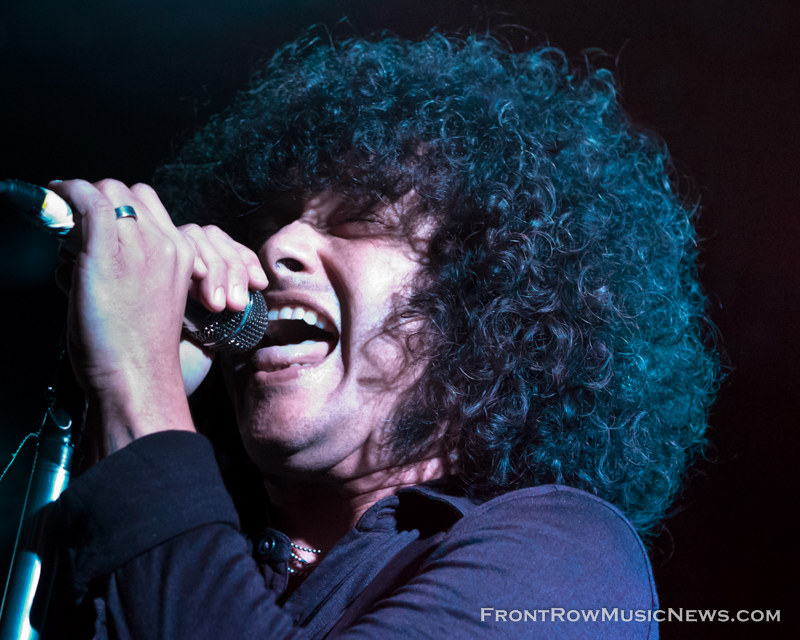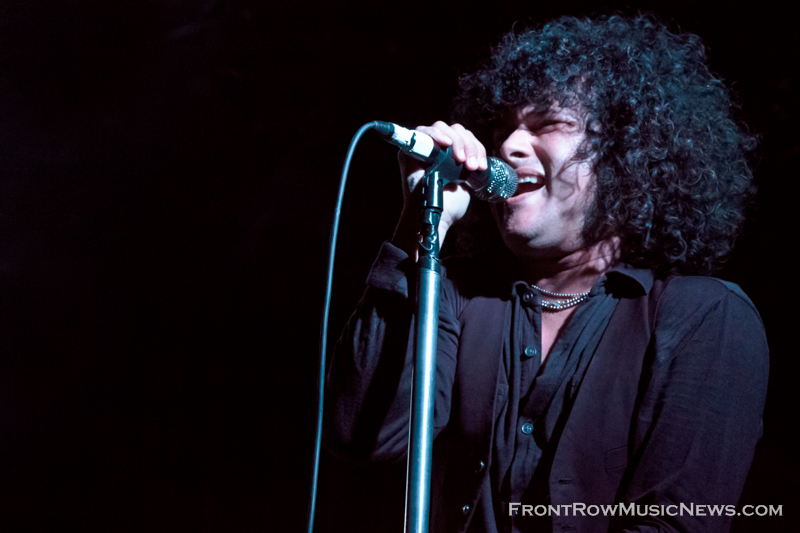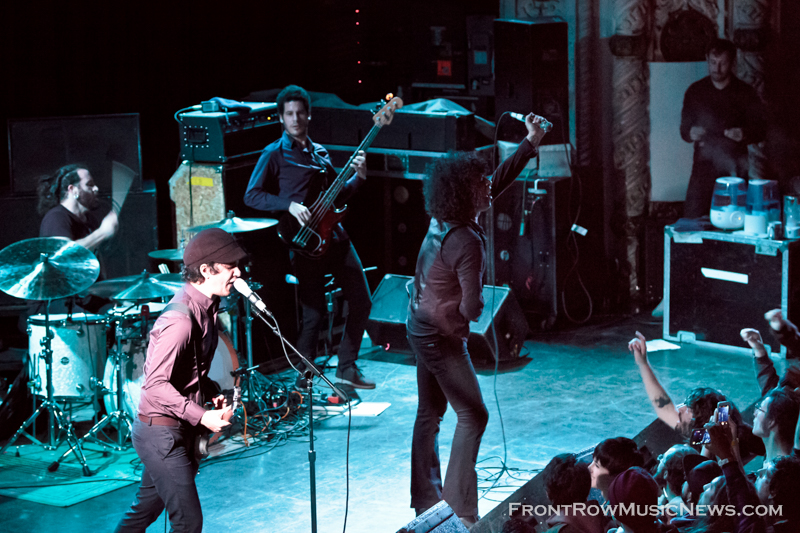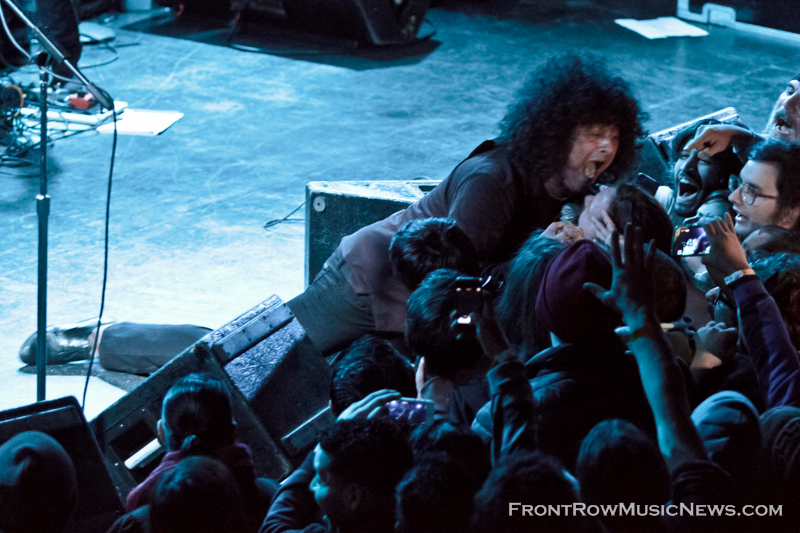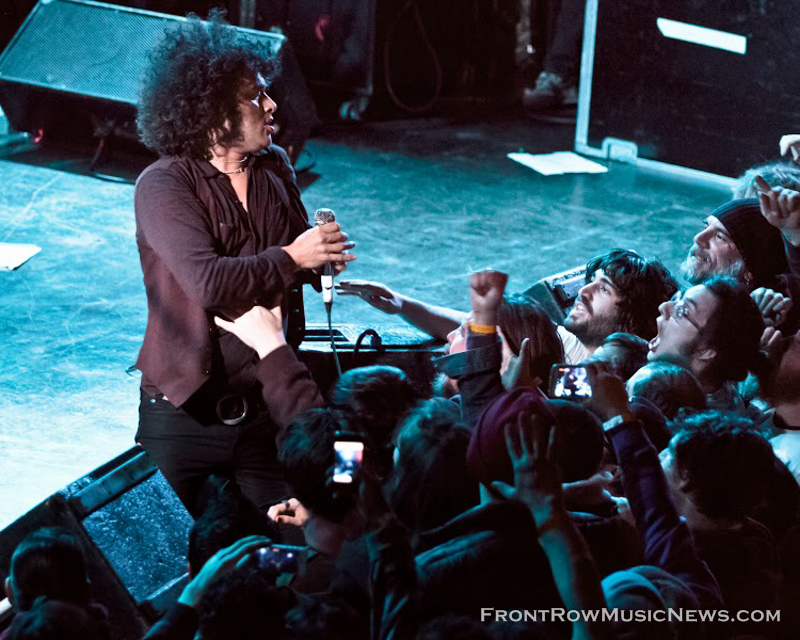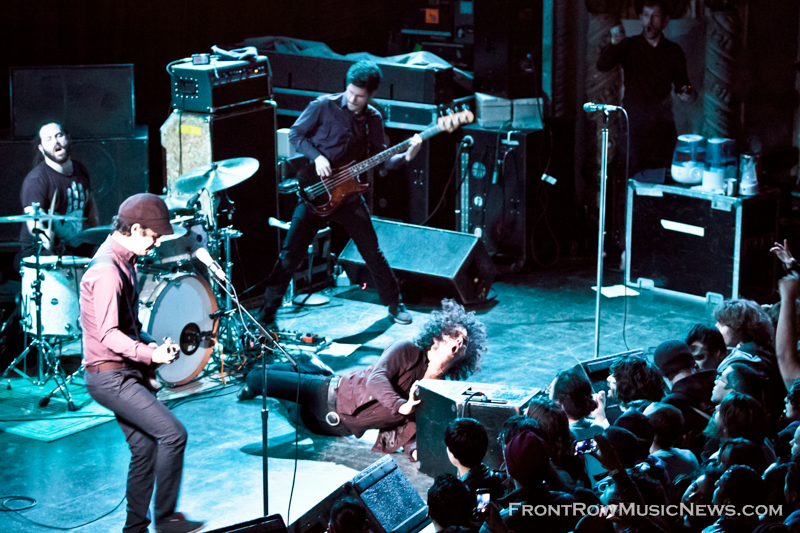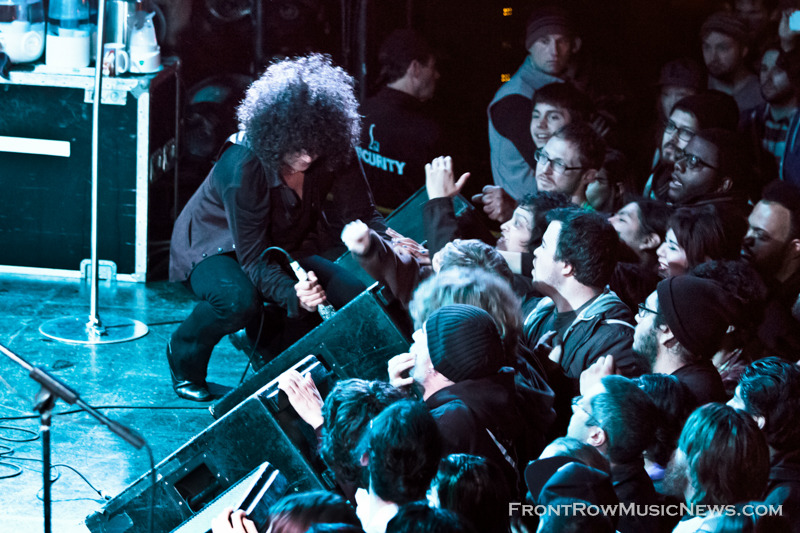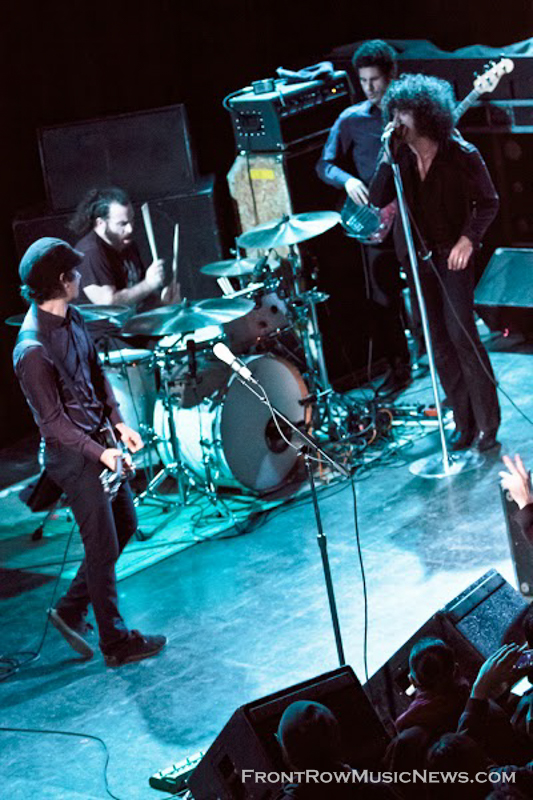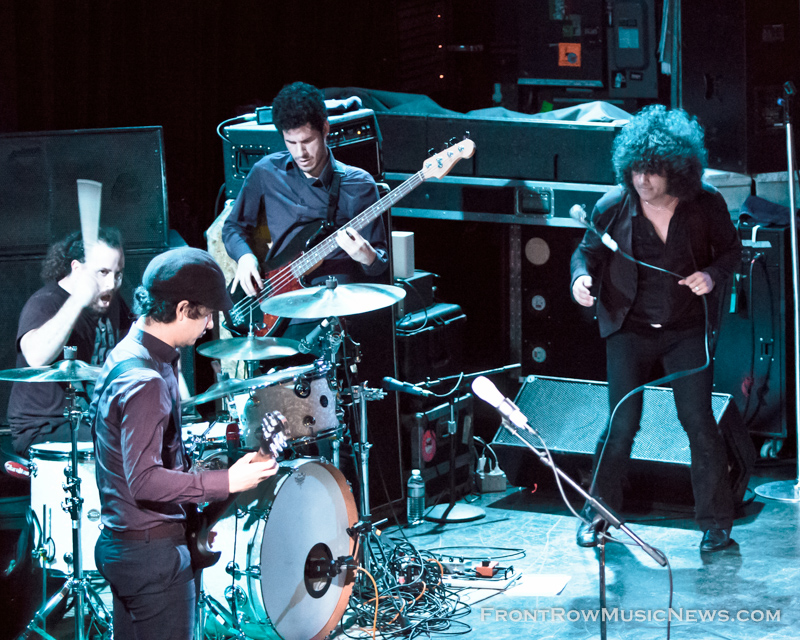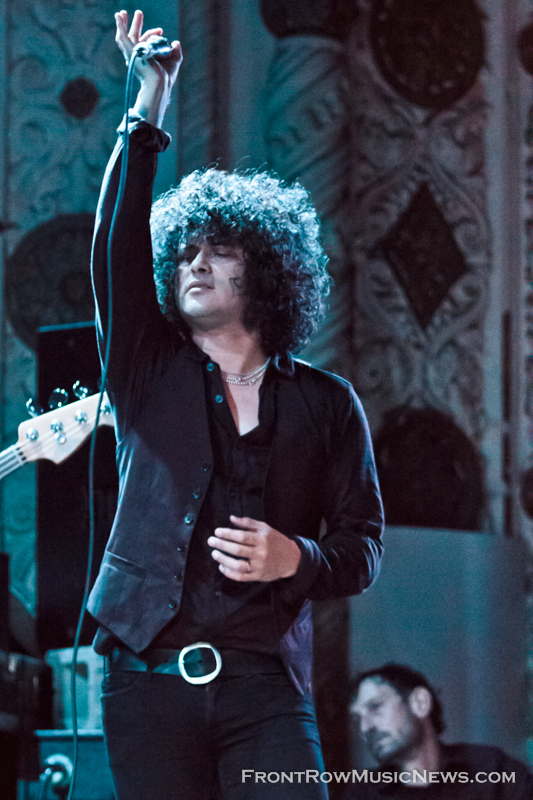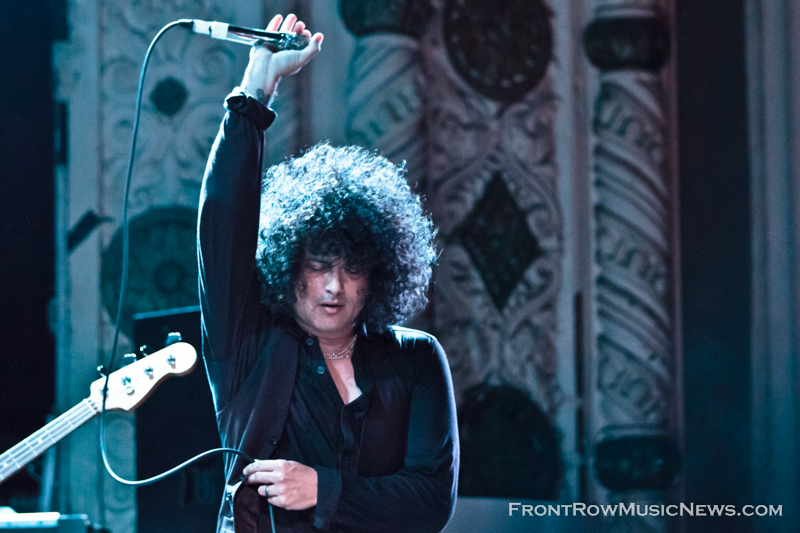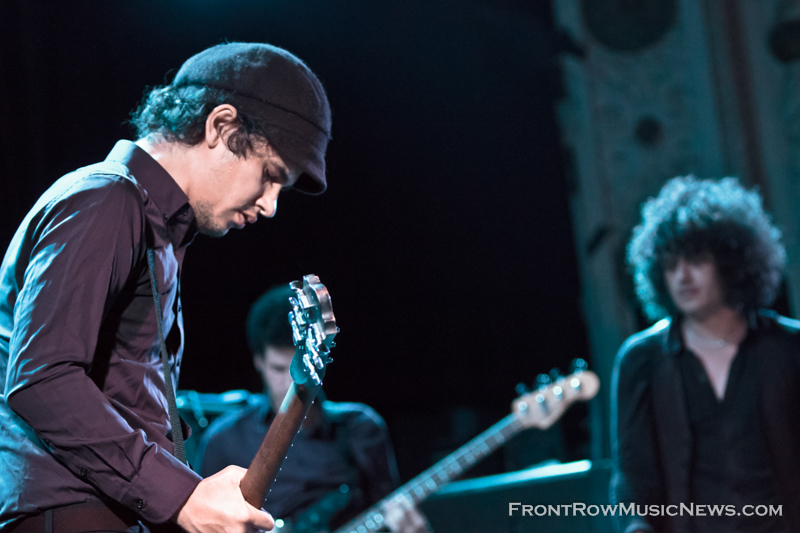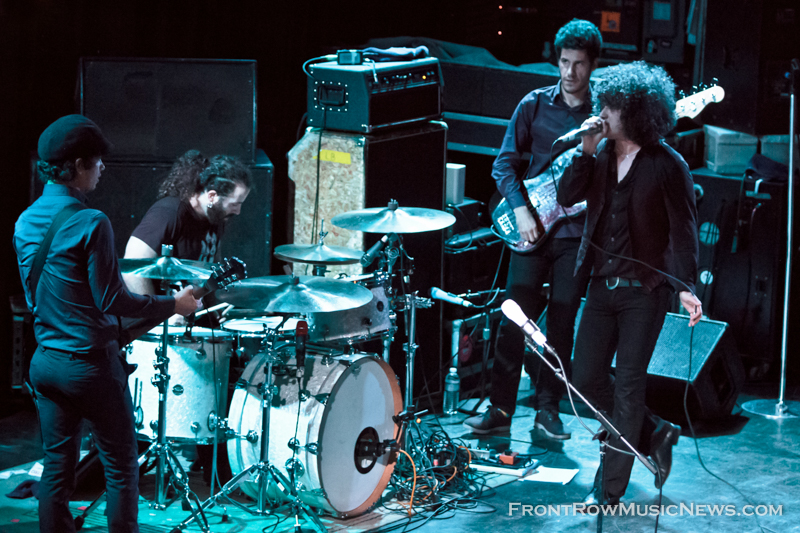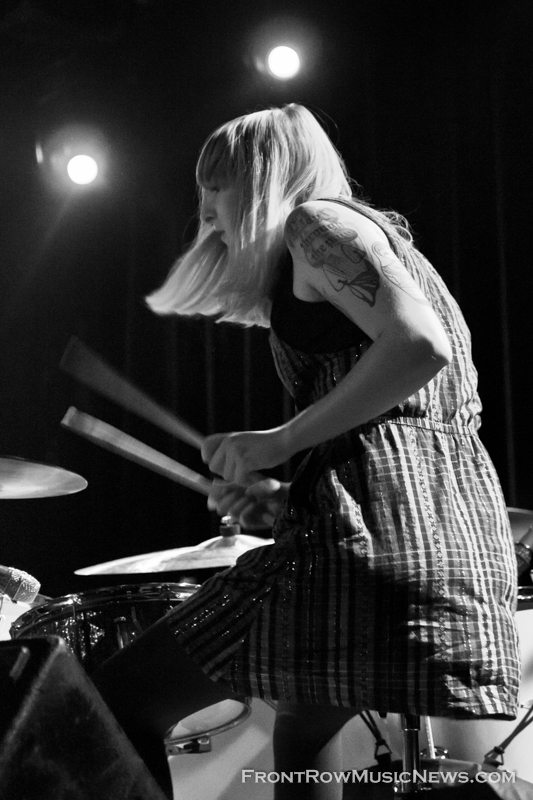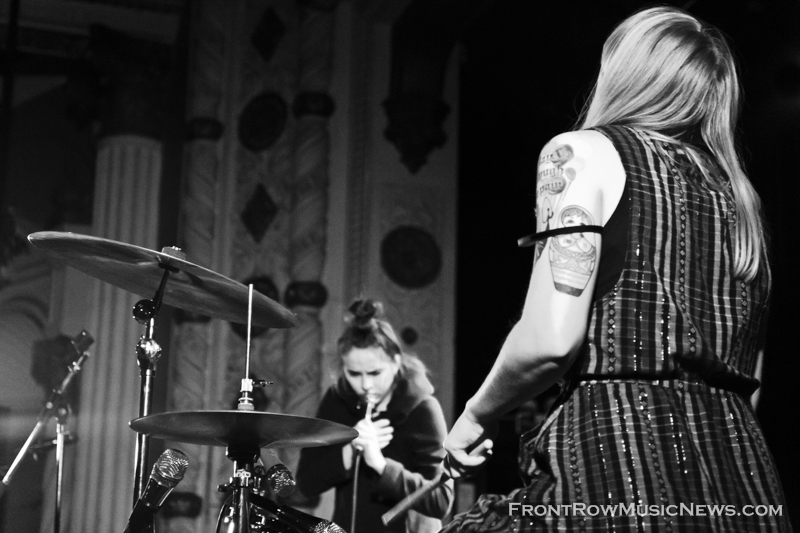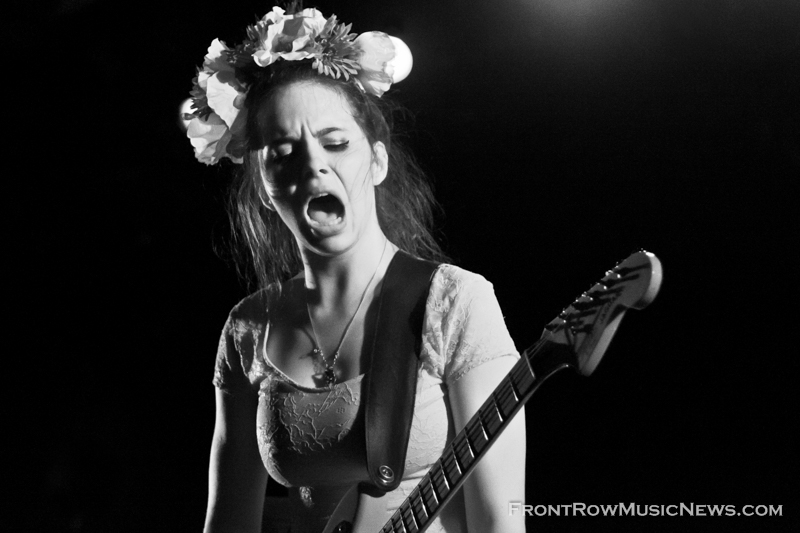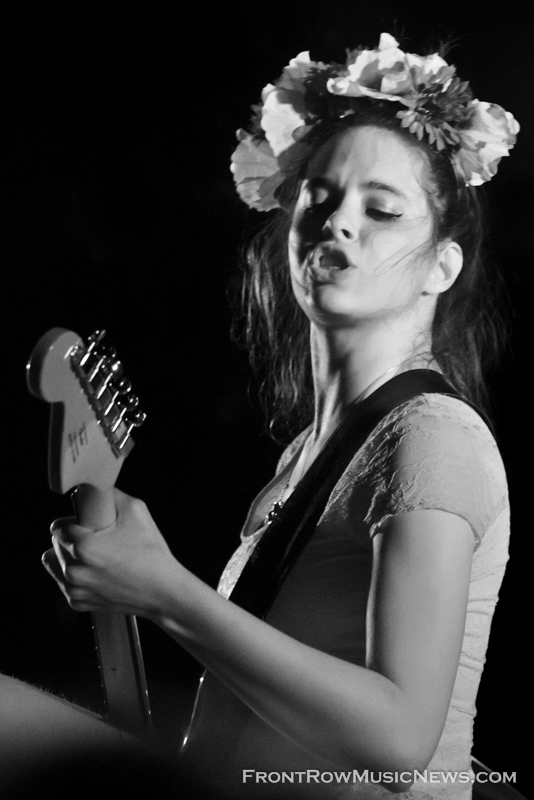 On Sunday night, ANTEMASQUE and Le Butcherettes rolled into Chicago, ready to rock The Metro. The venue swelled with excited fans. When the guys of Antemasque walked out on stage, looking like 70s rockers in their vintage duds and glowing in a sea of blue lights, the audience flooded the room with applause. Antemasque started the night out with "Hangin In The Lurch," and despite technical difficulties with frontman Cedric Bixler-Zavala's earpieces, they powered on. Bixler-Zavala shouted, "F–k it! We're gonna do it live!" People screamed, "Yeah," and clenched fists surfaced in approval.
The foursome played through most of their debut album "Antemasque" – which was given a full release earlier this month via Nadie Sound – with the exception of "Drown All Your Witches" and "Hung in Effigy." Cedric Bixler-Zavala moved around stage like a rock god, jumping in the air, breaking into the splits, rolling around the floor of the stage, and tossing himself into the crowd. The band was simply captivating when they went into jam mode during "Providence." Antemasque also played a new song titled "Domino Rain." It's really quite impressive they've already begun to work on new material considering they've basically just begun their career as a band. Long time friends Omar Rodríguez-López and Cedric Bixler-Zavala – both former members of At the Drive-In and The Mars Volta – along with drummer Dave Elitch and guitarist Marfred Rodríguez-López make up this LA rock band that has been gaining critical acclaim and a strong fan following since its formation at the start of 2014.
Speaking of fans, before the show, a young guy stood eagerly at the front of the stage, gushing about his love for Antemasque. They changed his life. Saved his life! After he finished voicing his sentiments, I smiled, nodded, and said, "I get it." That's exactly how I felt when I discovered At the Drive-In, as a teenager. Rodríguez-López and Bixler-Zavala have the amazing ability to mix multiple genres, from hard rock, punk and psychedelia to jazz and funk, while often using Latin beats to create mind-blowing songs that transport you to another level of consciousness. Antemasque continues in this tradition.
Le Butcherettes started the night out with their explosive mix of punk and art rock. Frontwoman Teresa Suárez – AKA Teri Gender Bender – is part lead singer, part performance artist, and her BFF Lia Braswell is a ferocious drummer. The Guadalajara band formed in 2007, but only recently have they begun to gain a following in The States, thanks in part to Antemasque's Omar Alfredo Rodríguez-López. This summer Le Butcherettes released their sophomore album "Cry is For The Flies" (Ipecac Recordings), produced by Rodríguez-López. The ladies played plenty of new material from their latest release, including "Burn the Scab" and "Demon Stuck In Your Eye." They also played older tunes like "Tainted in Sin," off their debut "Sin Sin Sin."
Suárez moves between guitar and keys while dancing like a woman possessed. Her lyrics and fierce attitude bring feminism and topics like death and inequality front and center, forcing the audience to confront social norms and taboos. At one point in the night, a fan handed Suárez a colorful flowered headpiece. While she marched around stage, singing her heart out, with orange and yellow flowers atop her head, I couldn't help but think of Suárez as a reincarnation of a young Frida Kahlo. If Kahlo were still alive today, she'd no doubt be a fan of Le Butcherettes, and had she been at the Metro Sunday night, she would have cheered Suárez on as she smashed her keyboard to bits!
About Sarah Hess
You may also like...