The Ballroom Thieves Packed The Hideout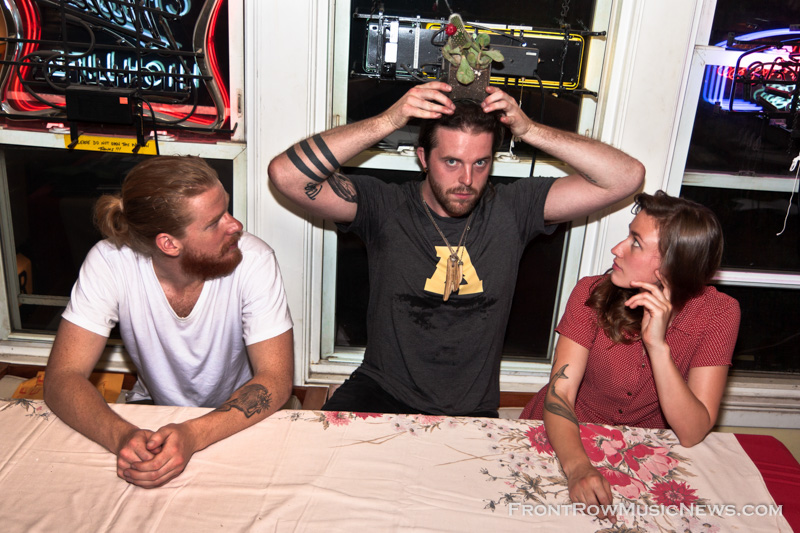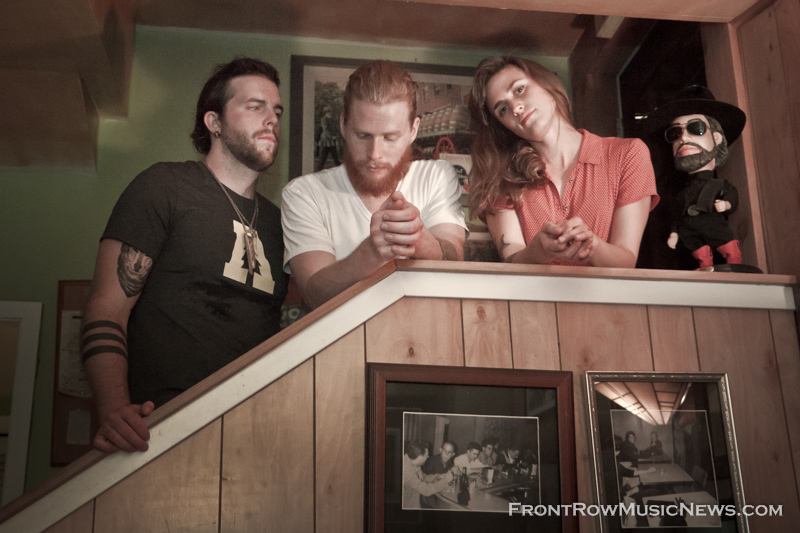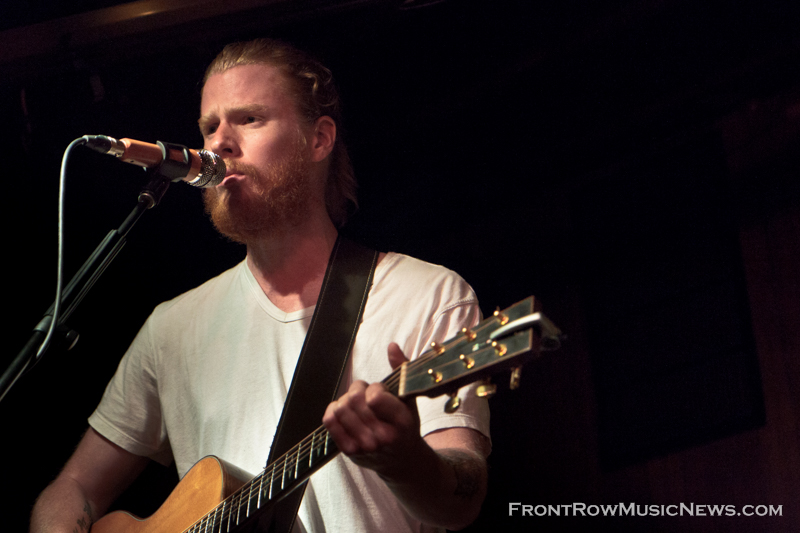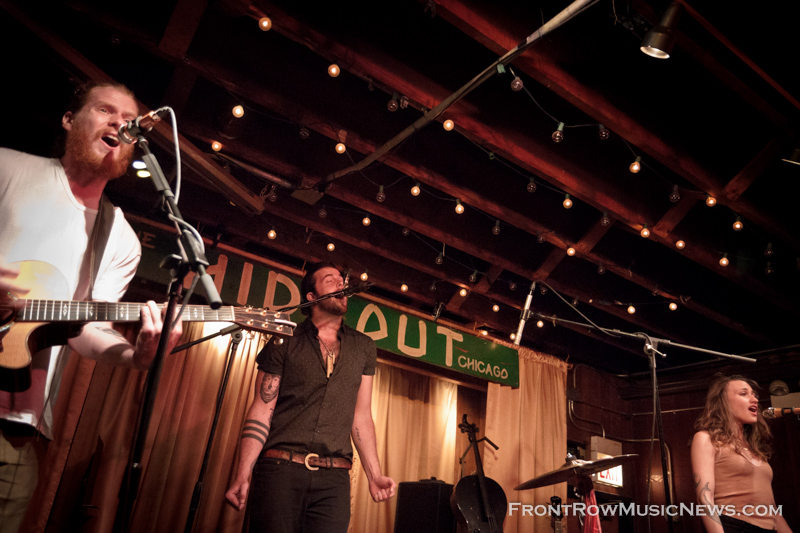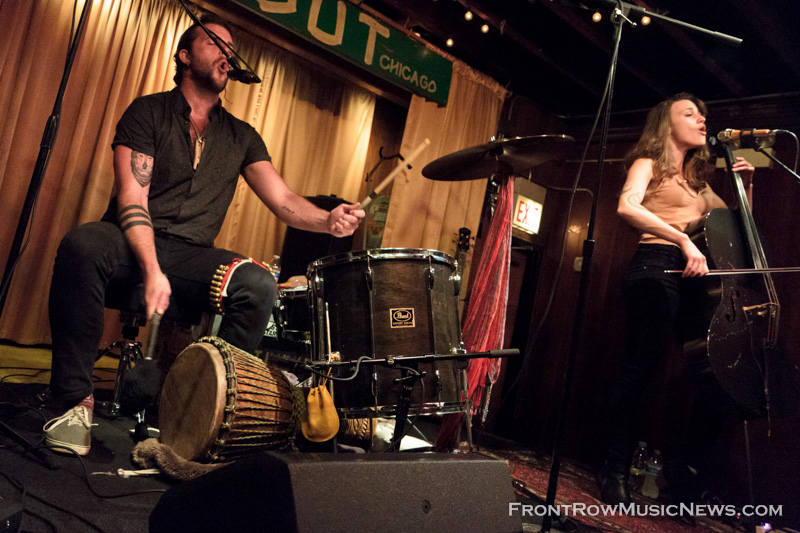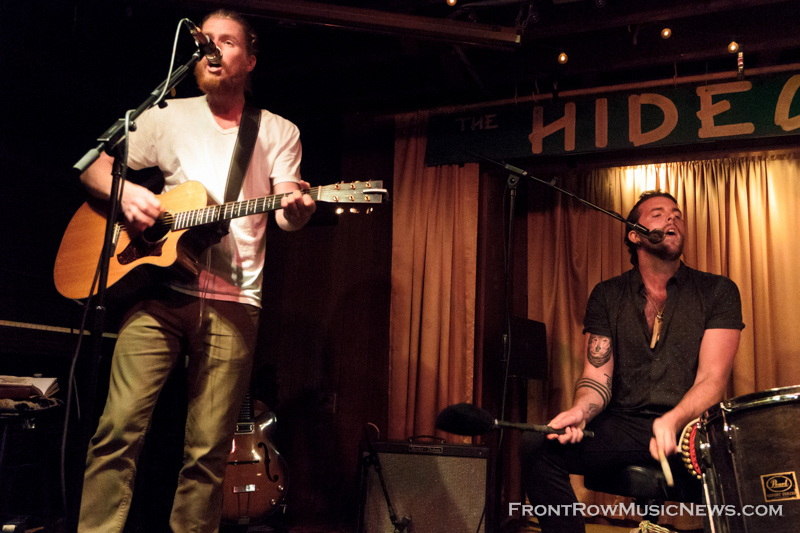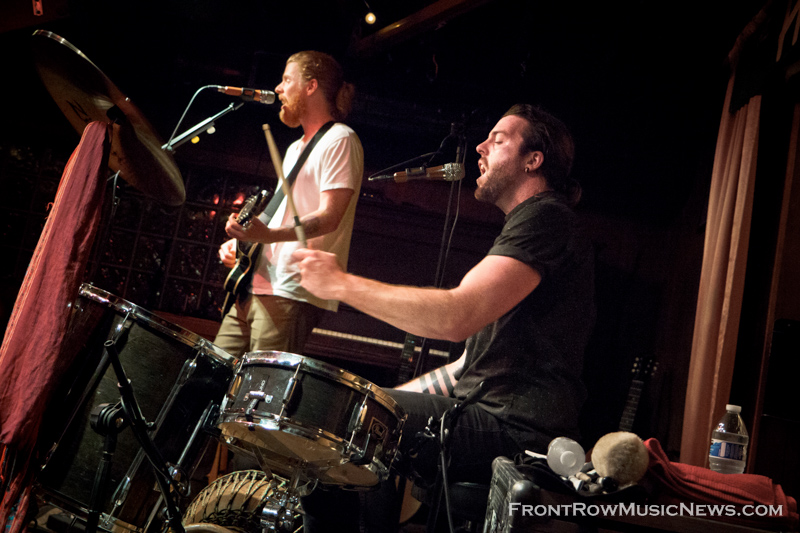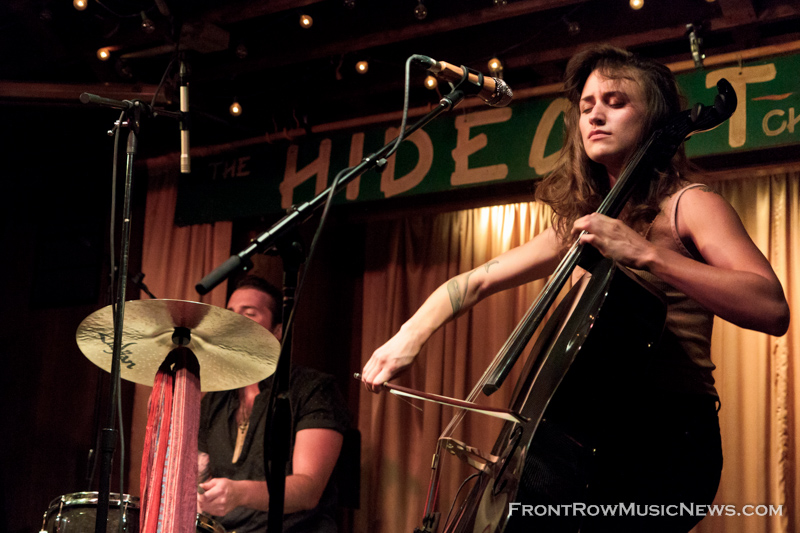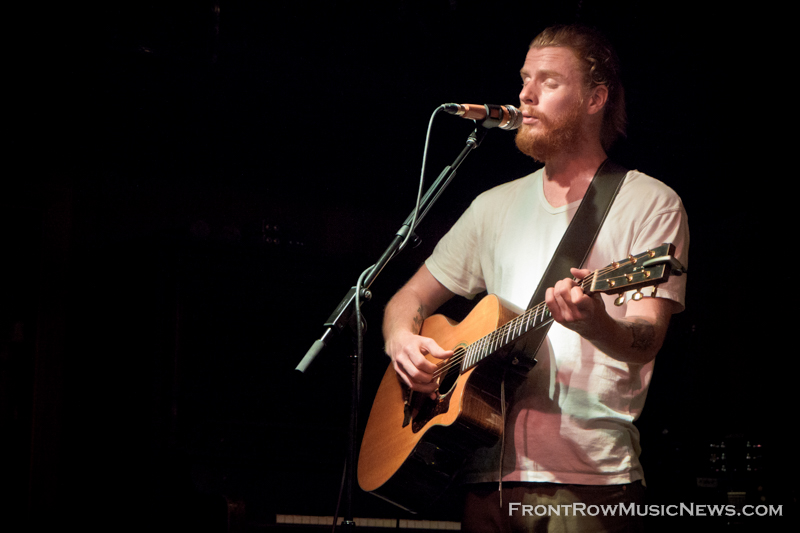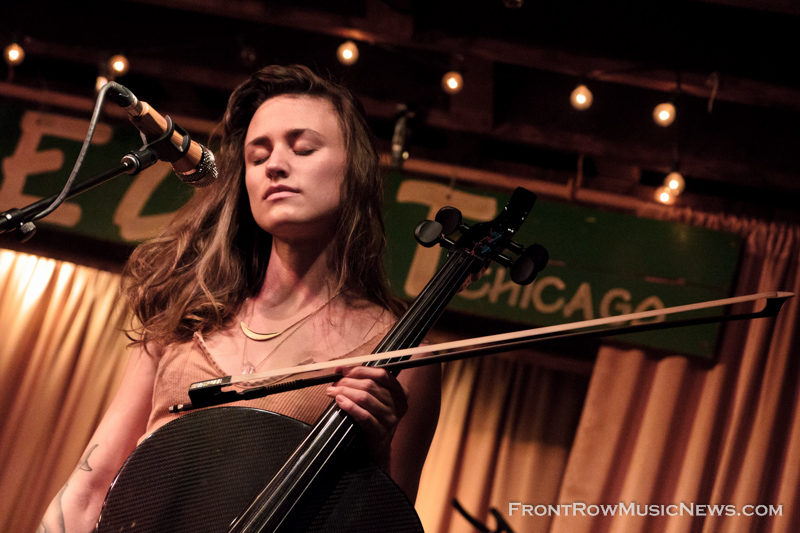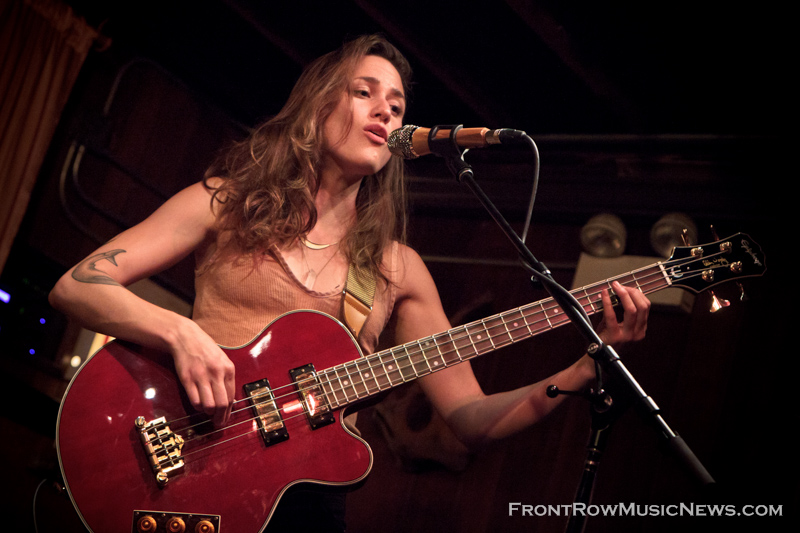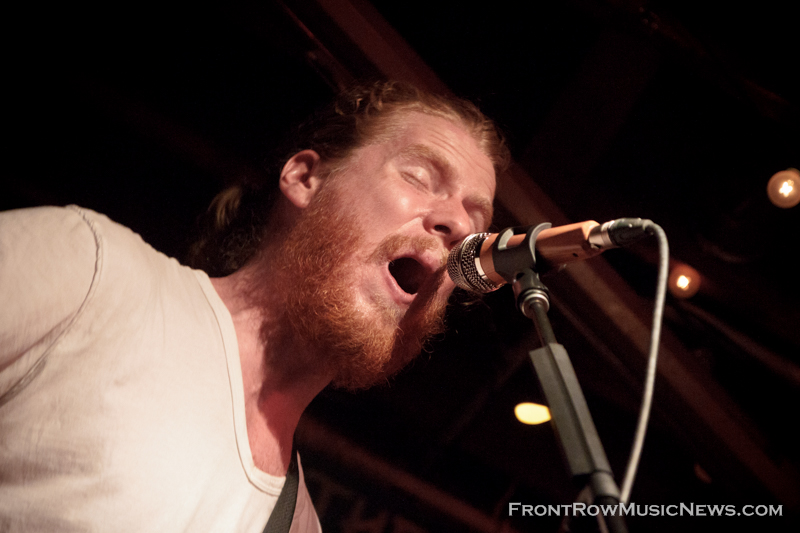 Boston trio The Ballroom Thieves packed The Hideout in Chicago on a hot and humid May evening. Despite the heat, fans tightly filled the quaint, homely venue to hear some of the finest indie folk bands around.
Guitarist Martin Earley, percussionist Devin Mauch, and cellist Calin "Callie" Peters have been making music together for two years now – although, Earley and Mauch began long before that, in their college dormrooms – and just this April, they released their debut full-length A Wolf In The Doorway (Blue Corn Music). The threesome has been touring in support of what I believe to be one of the best albums of 2015 since then.
Thankfully they made a stop in the Windy City, so Front Row Music News was able to catch the stunning performance, which included plenty of new tunes, like "Wild Woman," "Oars to the Sea," and "Wolf." The latter saw Peters put down her cello for a bass, and yes, it was awesome! Peters also showcased her angelic vocals on the lovely "Bury Me Smiling." Mauch joked that once he and Earley heard her voice, she would no longer be leaving the singing to the shower. One listen to Peters piping it out, and you'll be glad the two pushed her to sing in public!
There were also a few oldies thrown in, including the powerful "Coward's Son," which talks of  Earley's relationship with his father. The Ballroom Thieves also played an old song that found its way on the album: "Archers."
As to be expected with The Ballroom Thieves, the evening was remarkable. I can't stress enough how amazing this band is! Their live performances are breathtaking! Between the fantastic harmonizing, spectacular musicianship, and the passion they convey, The Ballroom Thieves leave audiences in awe, time and time again.
The Ballroom Thieves are on tour now. A list of dates is available on their facebook page. Go see them!
About Sarah Hess
You may also like...