Bleeker at SubT in Chicago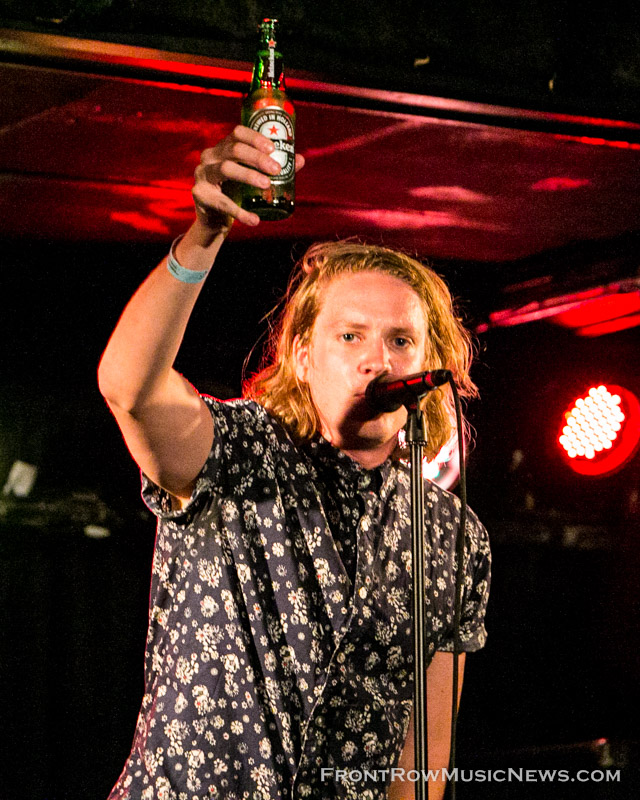 Bleeker-Photo-credit-John-Kosiewicz
On May 16, 2017, headliner Bleeker, along with opening band Beware of Darkness made a weekday stop to perform at the intimate Subterranean in Chicago. During a work/school week, it's tough to get out for a concert. However, the live music supporters and enthusiasts who came out to the Subterranean for a late Tuesday night show were rewarded with outstanding performances by two great new artists.
Bleeker is on tour in support of their debut album, Erase You, which was released on October 21, 2016 via Five Seven Music label. Currently, Bleeker includes: Taylor Perkins on lead vocals; Cole Perkins on lead guitar; and Mike Van Dyk on bass guitar.
The set-list was intertwined with a handful of songs from Erase You, getting things rolling with "Free," followed by "Still Got Love." Third was "Something is Coming," which could be a new song. Also included in the set were two songs off of the album, Four, from the earlier band lineup, Bleeker Ridge: "Alright by Me" and "Sleep." The set ended with their most popular song, "Highway" (side-note, an official theme song for WWE Backlash), followed by a song that got everyone singing along to, "Where's Your Money."
Throughout the night, Perkins' banter with the audience kept everyone engaged in the show. Early in the night, he thanked everyone for coming out on a Tuesday night and supporting live music. A definite highlight of the night was during "Sleep," when Perkins took the opportunity to pull the audience together in the center of the floor for the interactive portion of the show. For the chorus line, "I need to sleep now," he tried picking out people who thought they were the worst singers to give it a try. In the end, everyone did an amazing job. (Good thing he didn't call me out to give it a try!) Perkins even took a minute to toast everyone who came out for the night.
In the end, the show was a definite kick ass show that you don't want to miss. Be sure to check out Bleeker when they come to perform in your town. Keep up to date with the latest information and tour dates at BleekerOfficial.com
Bleeker Set List – May 16, 2017
Subterranean, Chicago, IL
(Enjoyed the show so much, I may have missed a song or two on this set-list. Having listened to the album for a little while, it's pretty close.)
• Free
• Still Got Love
• Something is Coming
• Alright By Me (Bleeker Ridge cover)
• Getting out
• Sleep (Bleeker Ridge cover)
• Highway
• Where's Your Money
Tags: BleekerSubterranean
About John Kosiewicz
You may also like...