Crosby Stills and Nash at Chicago Theatre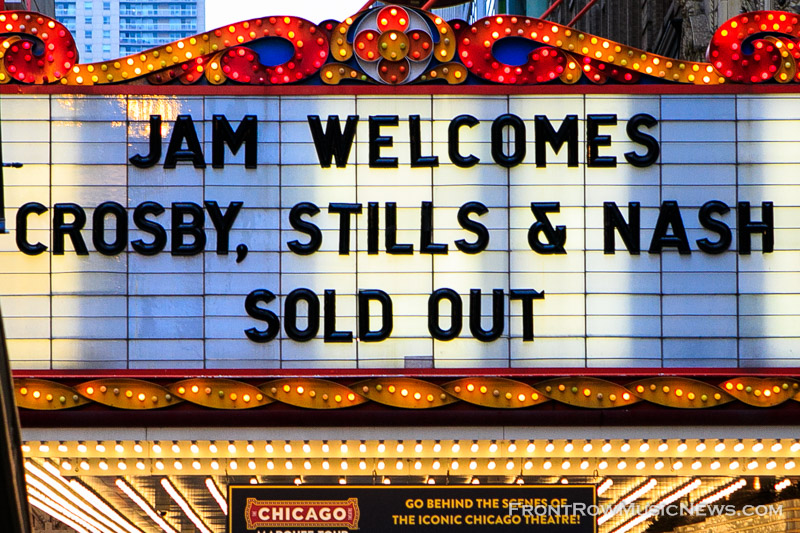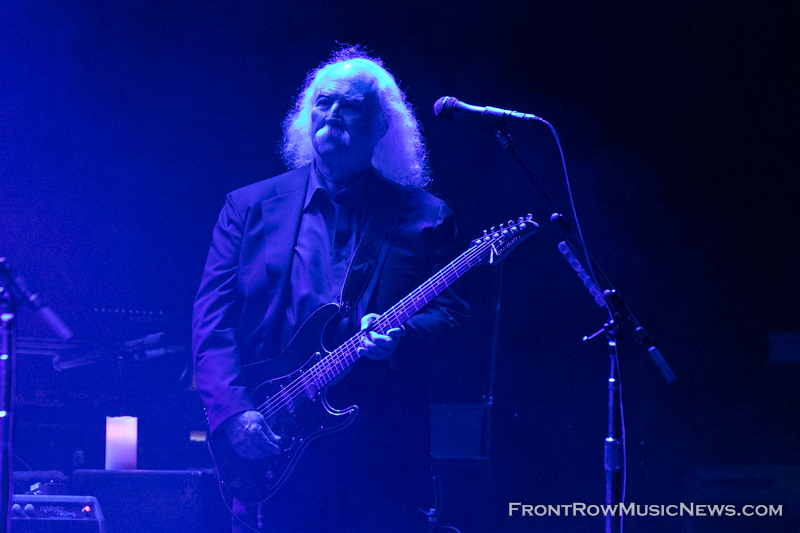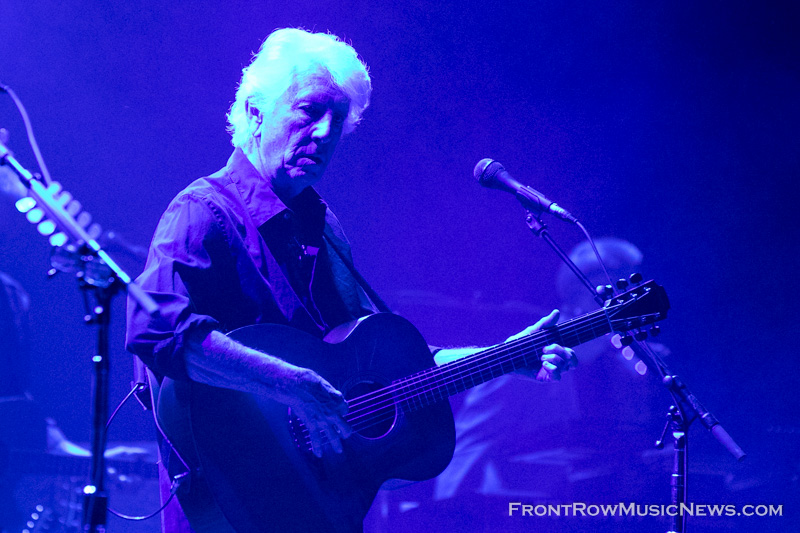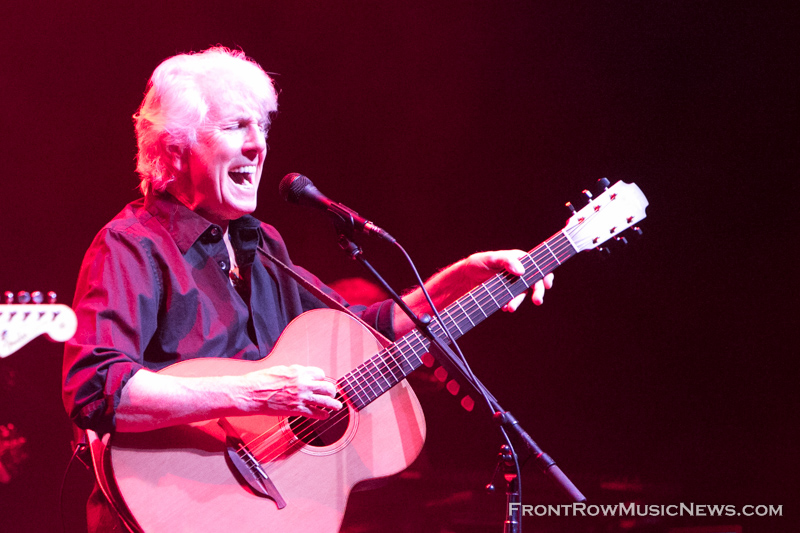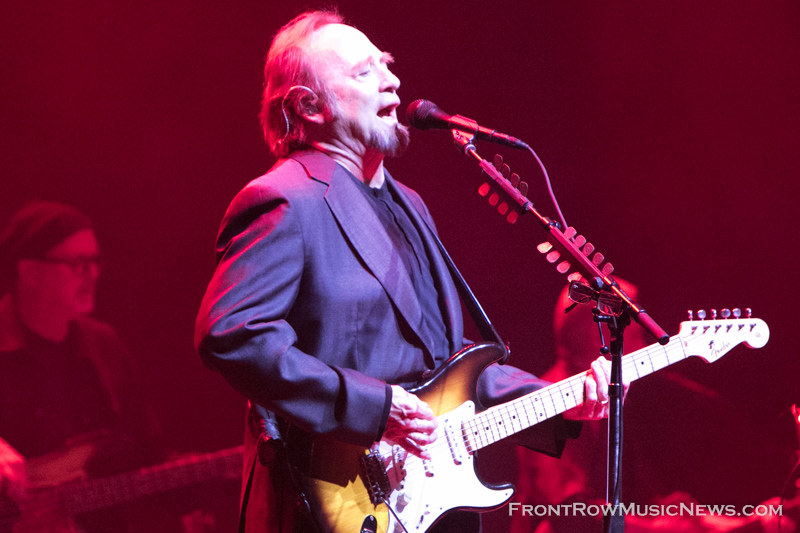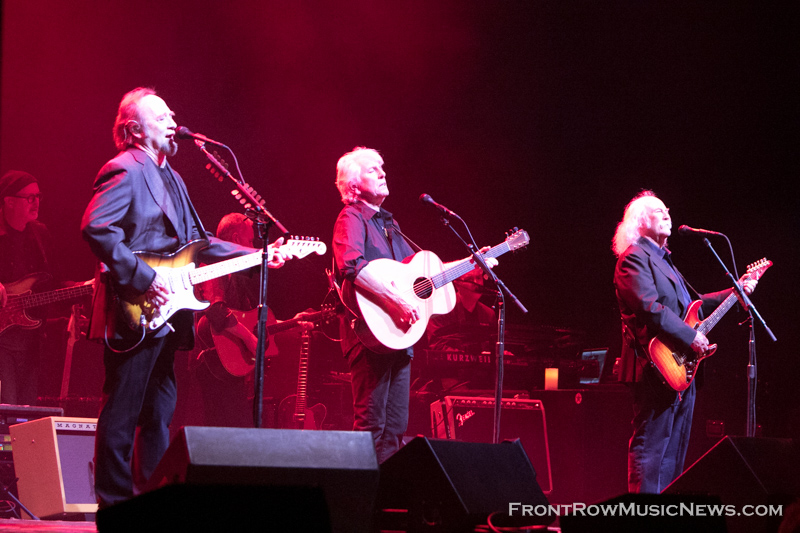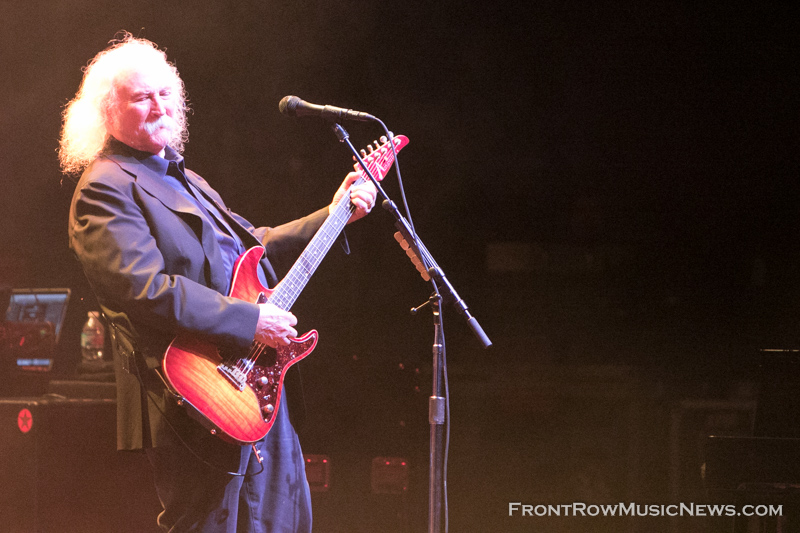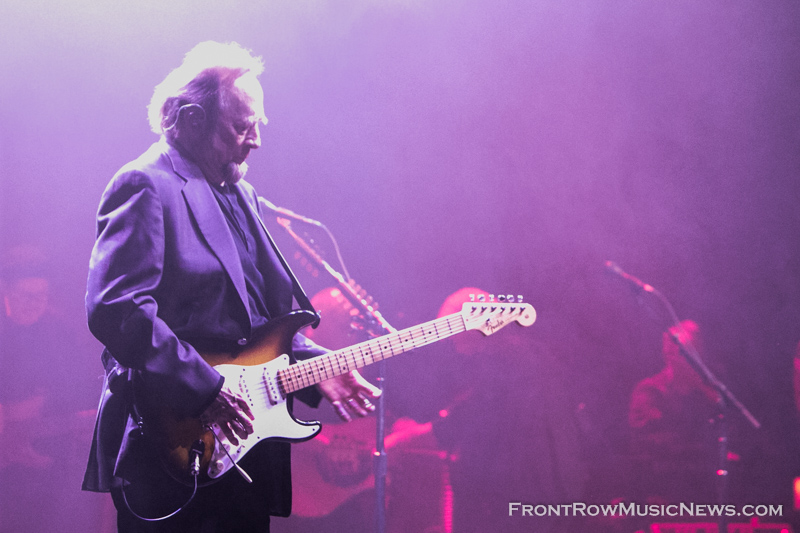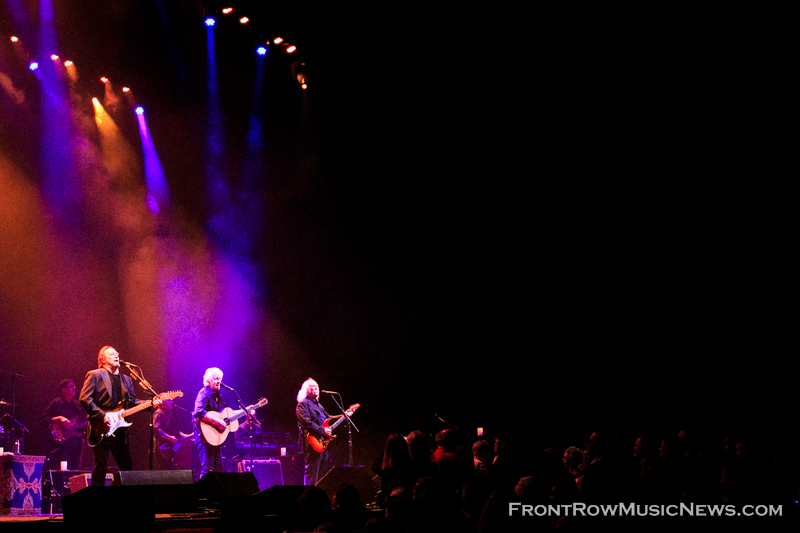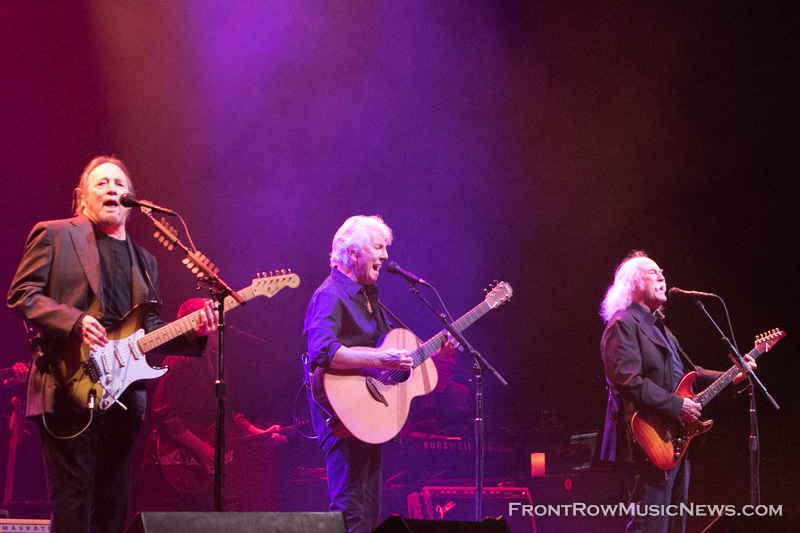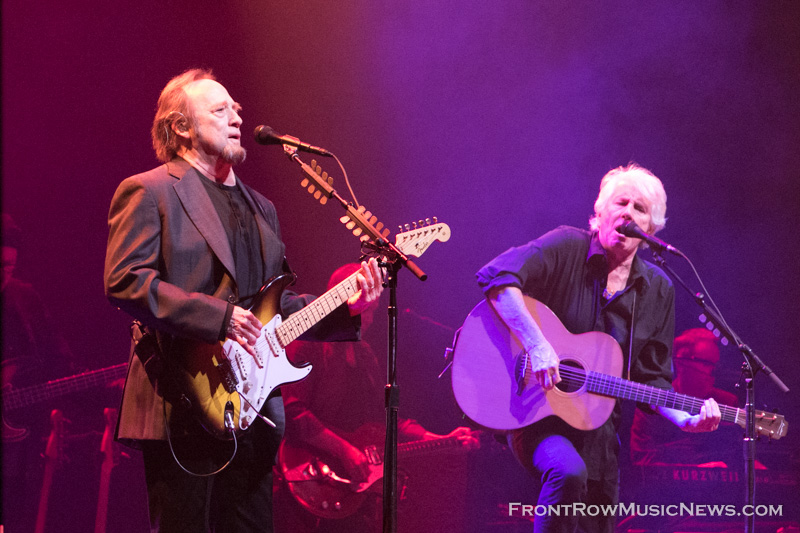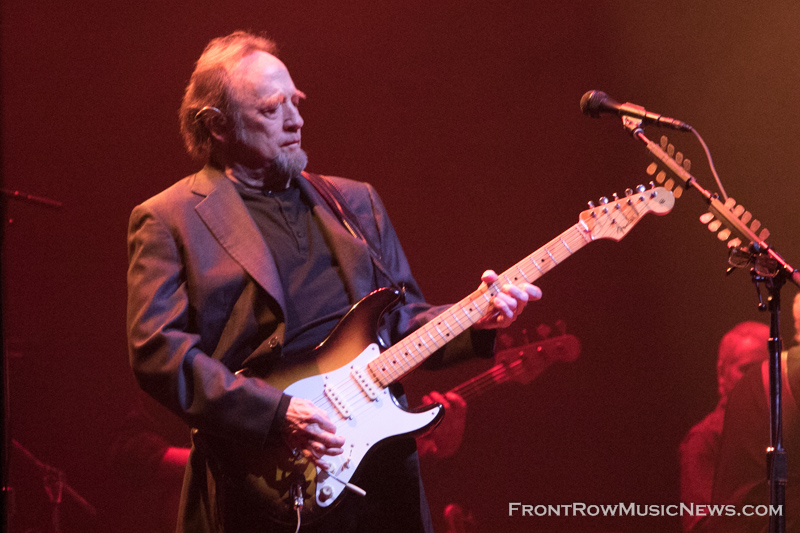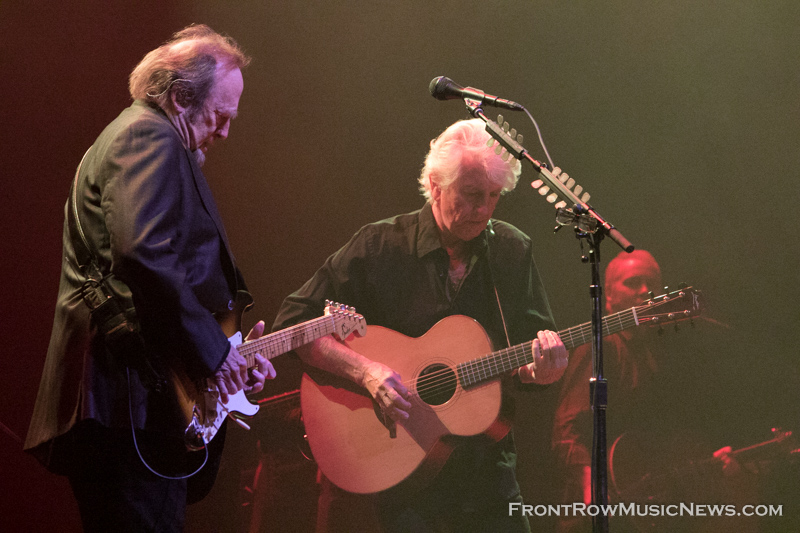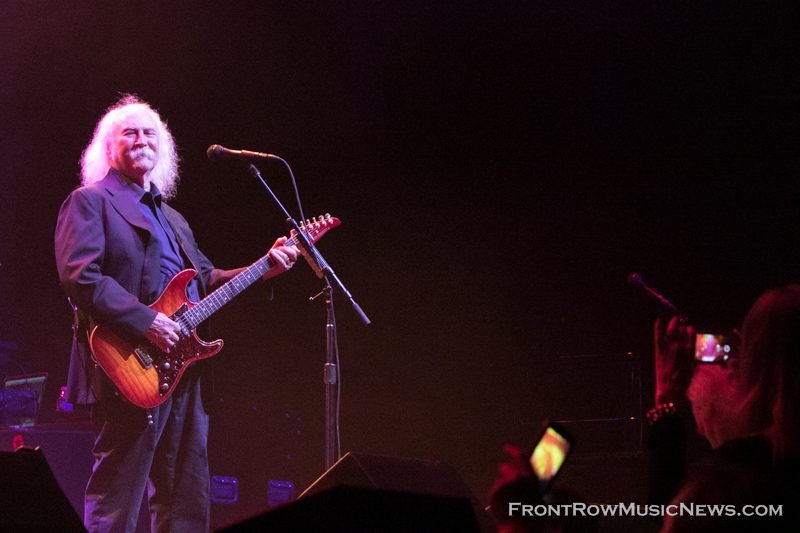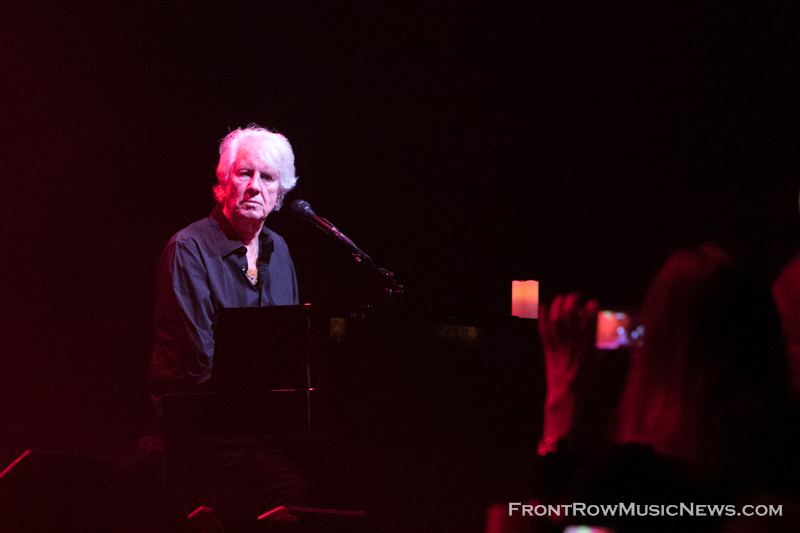 "Won't you please come to Chicago, Just to sing"… Crosby Stills and Nash did just that by performing songs from their extensive catalogue with many of the classic hits, some deep cuts, a couple covers and some new material from each member.  At one point in the performance, Graham Nash, standing in his bare feet, thanked the Chicago audience stating, "Thank you for coming out! Believe me; we'd feel really damn funny if you didn't." There was no question about it, the fans did come out, for two sold out performances at the Chicago Theatre to see the legendary folk rock super-group, Crosby Stills and Nash. Front Row Music News caught the first amazing night's show on May 5th.
Crosby Stills and Nash, also known by the acronym CSN, consists of David Crosby, Stephen Stills and Graham Nash. As Crosby mentioned in the show, "Nash wrote the anthems; Stills wrote Rock n' Roll; I write the weird shit".  Great classics like Nash's "Our House"; Crosby's, "Guinnevere" and Stills', "Love the One You're With" were highlights of the performance. CSN was also accompanied by its backing band who featured: Shane Fontayne on guitar, Steve DiStanislao on drums, Kevin McCormick on bass, Crosby's son – James Raymond on keyboards, and Todd Caldwell on organ.
The stories and comments continued on throughout the night with Nash and Stills doing the majority of the talking. Considering these three have been performing since the late 1960's, their vocal harmonies were still amazing. Making reference to their longevity, "We have been around for a long time. For God sakes, we look like we're in our 40's" causing everyone to chuckle. Most of the night fans were on their feet cheering and singing along to their favorite songs, bringing back memories of younger days.  Often Nash would encourage fans with "sing with us".
While dedicating the last song of the night to their friend Jami, Crosby Stills and Nash closed out encouraging nearly 4000 fans to sing along with "Teach Your Children Well."  The night concluded with Nash reminding the fans, "And every single time, we wish you peace".
One note regarding the tour, like previous tours, Crosby Stills and Nash donated $1 per ticket sold to charity.  Keep up with CSN and any upcoming tour information at the Crosby Stills and Nash website. http://crosbystillsnash.com/
Tags: Crosby Stills and NashCSNDavid CrosbyGraham NashStephen Stills
About John Kosiewicz
You may also like...